Australia must show leadership to help end the COVID-19 pandemic
Australia needs to take immediate action to help end inequalities in global vaccine production and distribution during this international public health emergency, say more than 700 health workers and academics in an open letter addressed to Prime Minister Scott Morrison and his Cabinet.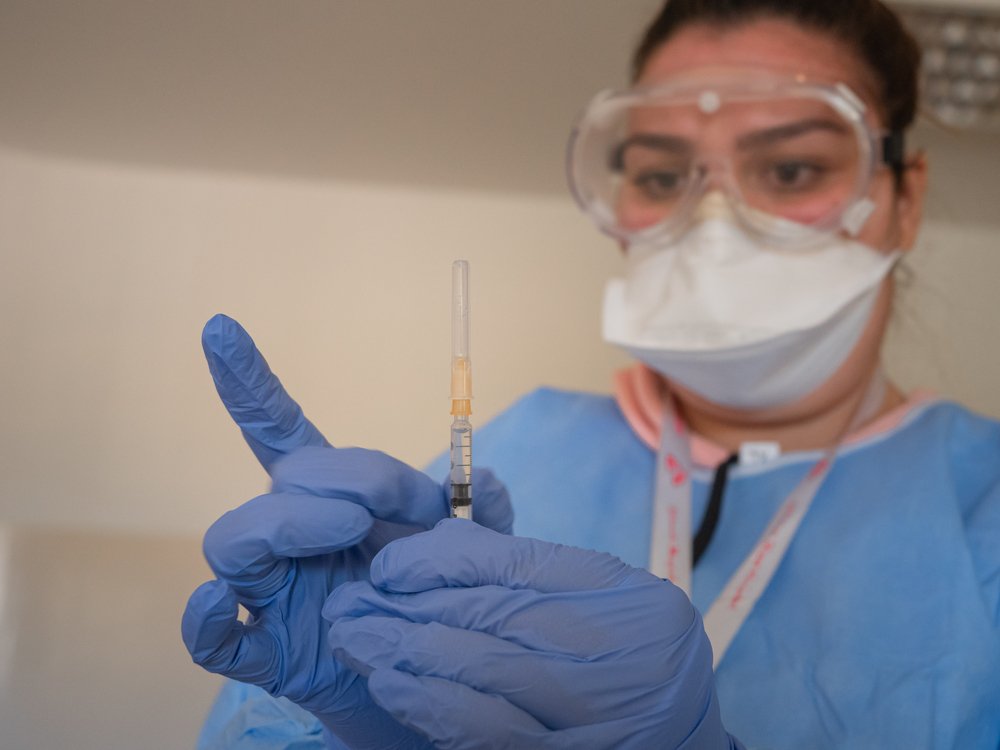 The letter, co-written by Médecins Sans Frontières/Doctors Without Borders (MSF) and the Public Health Association of Australia (PHAA) urges the Australian Government to take a stronger leadership role by supporting proposals such as the temporary removal of intellectual property rights over COVID-19 medical tools. This proposal is known as the TRIPS waiver, and the TRIPS council will be meeting tomorrow (Friday 30th April) at the World Trade Organization to discuss the request.
The letter by PHAA and MSF has now been signed by 744 health professionals; including 166 academics, 207 doctors and 111 public health professionals. Signatories include top public health specialists from the PHAA, MSF, Burnet Institute, public health departments of leading Australian universities and the Central Australian Aboriginal Congress among others.
It's critical that the Australian Government listens to these expert voices from the health sectors and uses all of its available political, financial and legal leverage to get more vaccines and other medical tools to the countries most in need. This will in turn help protect all countries from emerging variants of COVID-19.
"To stem the pandemic, we must immediately address it where it is the biggest threat. The longer COVID-19 circulates unconstrained, the higher the risk of new variants. If we only focus on vaccinating Australia, we'll prolong this pandemic for Australians. The new mutations, such as in South Africa and India, are more resistant to vaccines and could undermine global vaccination gains."
Local and regional manufacturing of vaccines and COVID-19 tools is critical to bridge current global supply gaps. AstraZeneca's licensing and technology transfer to Australia has enabled local production – which has proven essential to strengthening the nation's vaccine roll out. But other countries lack this level of negotiating power and have therefore been prevented from manufacturing their own COVID-19 vaccines and medical tools, despite having the appropriate manufacturing capacity.
Currently, most pharmaceutical companies are unwilling to voluntarily share their intellectual property and 'know how'. This is not justified when it comes to COVID-19 vaccines, given that their development has been heavily subsidised with public funding, and given the global pandemic emergency. COVID-19 vaccines are ultimately a public good, not a product of private market activity, and countries such as Australia must act on this basis.
"In this COVID-19 pandemic we are faced with issues of scarcity, which can only be addressed by diversifying manufacturing and supply capacity. Health professionals across the country are urging the Australian government, which is one of a small group of governments still opposing the TRIPS waiver, to stand on the right side of history and support global vaccine equity. What matters now is saving lives, not protecting the pharmaceutical industry."
Over 100 countries are now supporting the TRIPS waiver, as this would remove legal barriers for countries to ramp up production of COVID-19 medical tools including vaccines, drugs, diagnostics and equipment.
So far Australia has been stalling the TRIPS waiver negotiations - this must change given the urgency of the situation. It is critical that Australia wholly supports the adoption of this landmark intellectual property rights waiver proposal.
Will you support
our emergency medical work?
Médecins Sans Frontières is providing support and medical care around the world to counter the COVID-19 pandemic. We're providing essential care through dedicated COVID-19 facilities, equipping frontline medical staff with PPE and training, and supporting health authorities through testing and community education.
With 50 years of experience fighting epidemics, we're committed to protecting the most vulnerable and saving lives.
Can you help increase our capacity to respond to emergencies like COVID-19 by making a donation today?