2020: Our top 10 non-COVID-19 responses
While the COVID-19 pandemic dominated headlines in 2020, there was no end to other diseases, emergencies and crises affecting people globally.  
  
Médecins Sans Frontières/Doctors Without Borders (MSF) continued to work alongside health authorities and communities in more than 70 countries. 
  
From assisting Syrians displaced by conflict to continuing essential sexual and reproductive health services for women and girls, these are ten of our biggest responses outside of COVID-19 in 2020.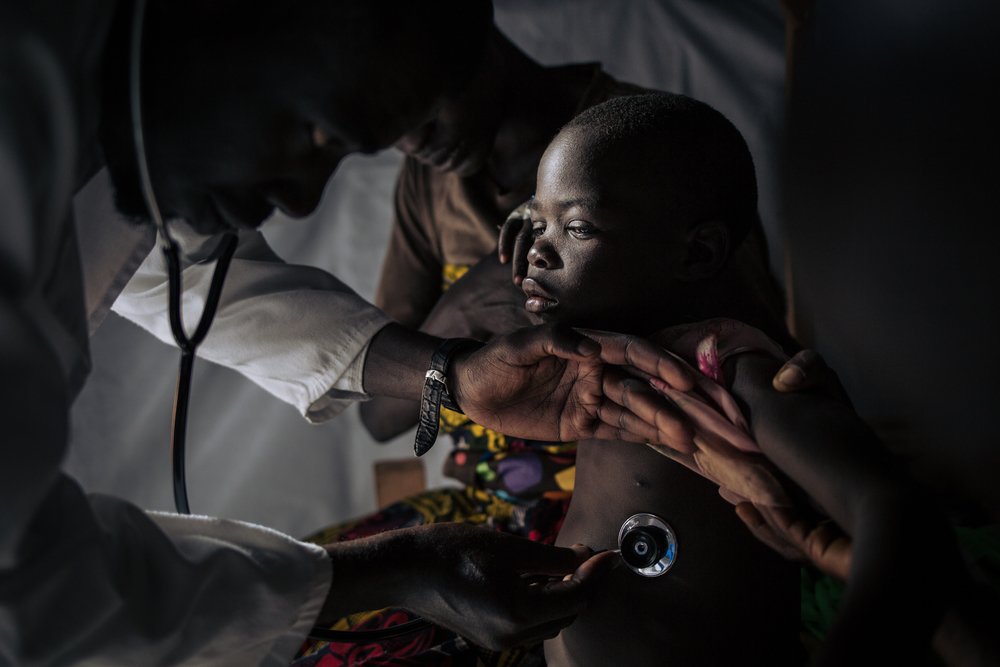 1. Measles in sub-Saharan Africa  
In the shadow of the COVID-19 pandemic, three countries south of the Sahara in Africa—the Democratic Republic of Congo (DRC), Chad and the Central African Republic (CAR)—endured some of the largest measles outbreaks in the world in 2020.
Measles is a preventable disease, due to a safe and effective vaccine. But in remote rural communities, long distances between villages and the nearest health services mean preventable but highly contagious diseases like measles can spread fast.
There are also huge logistical challenges getting vaccines to where they are needed, and keeping them refrigerated at the right temperature. Local health centres often lack capacity and supplies to treat severe measles cases.
In 2020, preventative measures to stop the spread of COVID-19 created further barriers for people in DRC, Chad and CAR to access medical care, and threatened to jeopardise lifesaving measles vaccination campaigns. MSF supported local health authorities with epidemiological responses and medical treatment for patients, and considered a door-to-door vaccination strategy (vaccinating people in their homes).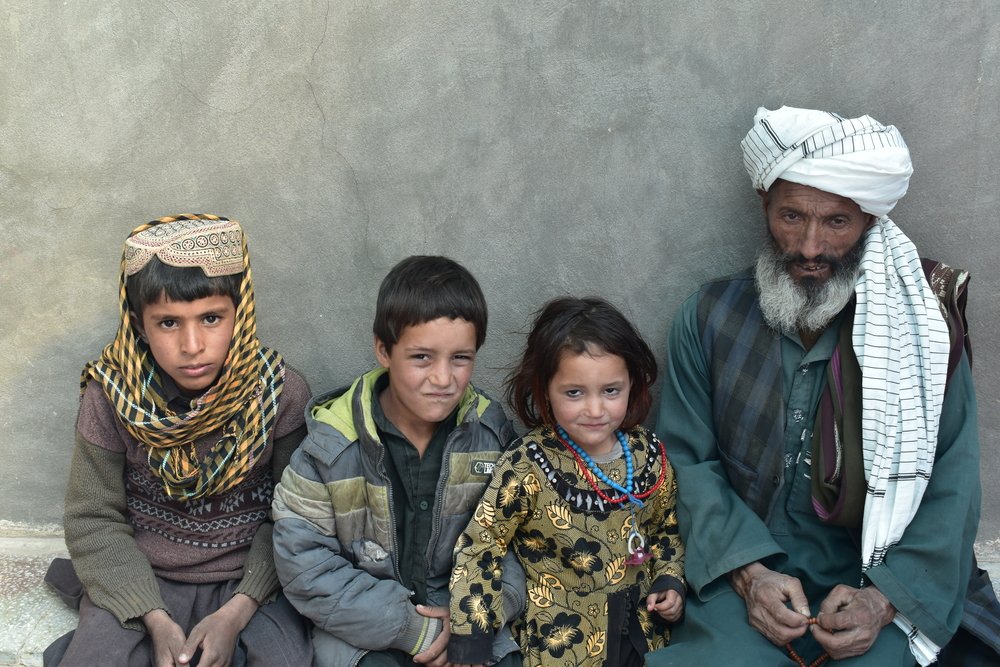 2. Broken healthcare system in Afghanistan 
After decades of war, and despite international aid during this time, people in Afghanistan continued to struggle to reach basic and emergency medical care in 2020.
In March 2020, MSF released a report, Reality Check: Afghanistan's neglected healthcare crisis. Interviews with patients, their caretakers and MSF staff in Herat and Helmand provinces revealed that insecurity and widespread poverty still put healthcare out of reach for many people.
Violence, including against medical facilities, continued to impact the daily lives of Afghans in 2020. On 12 May, 24 people were killed when militants attacked MSF's maternity ward in Dasht-e-Barchi hospital in Kabul, targeting pregnant women and new mothers. Eleven women, two young boys and an MSF Afghan midwife were among the dead. 
MSF made the difficult decision to withdraw from Dasht-e-Barchi following the horrific attack due to the insecurity and risk of future violence. Our staff had supported 5,401 deliveries in the maternity ward in 2020. Women in the area continue to face huge barriers to getting maternity care.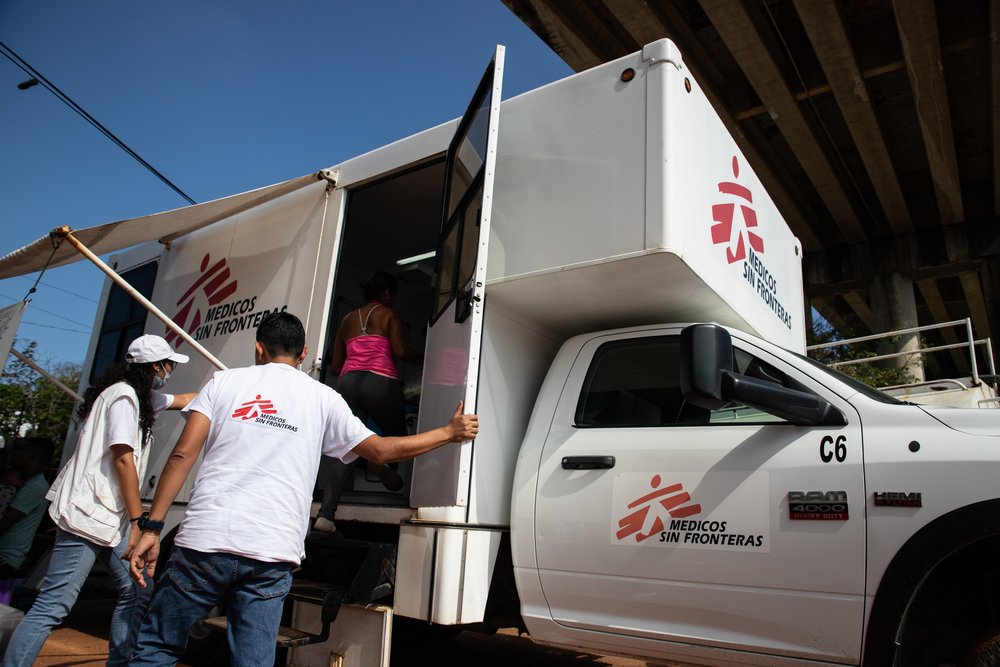 3. A crisis along migration routes in Mexico 
The restriction of legitimate channels of migration forced migrants to take increasingly dangerous routes to cross Mexico in 2020, as people were forced to evade persecution and criminalisation. Mexican authorities increased their checkpoints and raids on migrant groups, while migrants and asylum seekers also faced being terrorised by criminal gangs or being killed or horrifically injured trying to board the northbound train network known as La Bestia (The Beast) to reach the United States.
In addition, the public system for migration collapsed under the demand for humanitarian visas, protection and shelter.
MSF teams provided medical and mental healthcare to people on the move in Mexico, including in hospitals and refuges for vulnerable groups and from mobile clinics.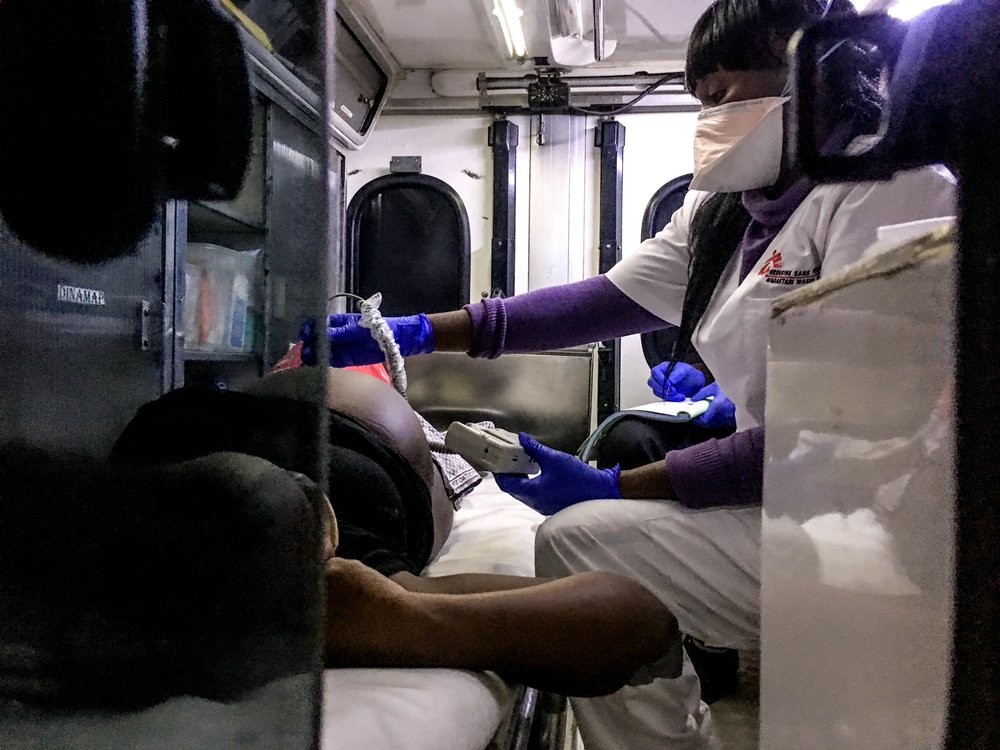 4. Keeping doors open for women and girls 
During large-scale emergencies, there are life-threatening impacts on women and girls when essential sexual and reproductive health services such as obstetric and newborn care, ante- and postnatal care, safe abortion care, contraception and sexual violence care are compromised or denied.
In 2020, we saw women's and girls' options for routine care reduced due to COVID-19 restrictions and health systems becoming overwhelmed under the pressure of a massive outbreak. Modelling published in the Lancet in mid-May suggested that maternal mortality would rise as an impact of the COVID-19 pandemic.
MSF worked to maintain essential sexual and reproductive services, ramping up protection against the virus for staff and patients so that these could continue to run. In our Port Harcourt sexual violence care program, staff switched to providing psychological care for survivors of sexual violence over the phone, and added mobile outreach to our medical care. We also collaborated with the Ministry of Health to dispatch a nurse for follow-up appointments in local health centres closer to women's homes.  
KEEPING OUR DOORS OPEN FOR WOMEN AND GIRLS
5. Syria's ongoing war
For the better part of a decade war has raged across Syria, killing hundreds of thousands of people, displacing millions more, and creating extreme levels of destruction and suffering. Since the 2011 protests in Syria, medics treating the wounded have been persecuted by the government and forced to develop underground networks, with access to healthcare remaining extremely limited in many areas.   
Through ongoing insecurity and access restraints, our teams are supporting hospitals and health centres and providing healthcare and aid in displacement camps. Where in-person support isn't possible we support through donations of medicines and medical equipment, remote training of medical staff, and technical medical advice.  
THREE STORIES FROM SYRIA'S CAMPS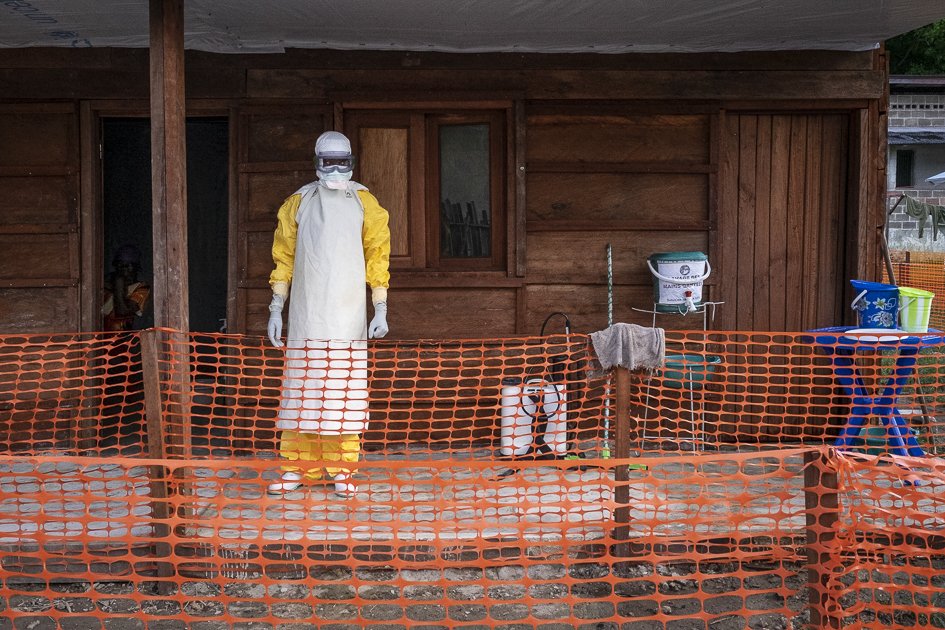 6. Fighting Ebola in DRC
The tenth Ebola outbreak in the Democratic Republic of Congo—the largest ever recorded in the country—was still underway when a new and unrelated 11th outbreak took hold in June. Occurring during a major measles outbreak and the COVID-19 pandemic, MSF teams relied on knowledge gleaned from previous responses to help bring the situation under control. The end of the outbreak was declared in November.   
We supported the local healthcare network in identifying, isolating, and treating Ebola patients, minimising the need for the large, centralised treatment centres that had come to be feared during previous outbreaks, and pioneered an approach that was adopted by all those involved in the medical response. While the Ebola mortality rate was still high, it was significantly lower than during the tenth outbreak.  
DRC: HOPE IN THE TIME OF EBOLA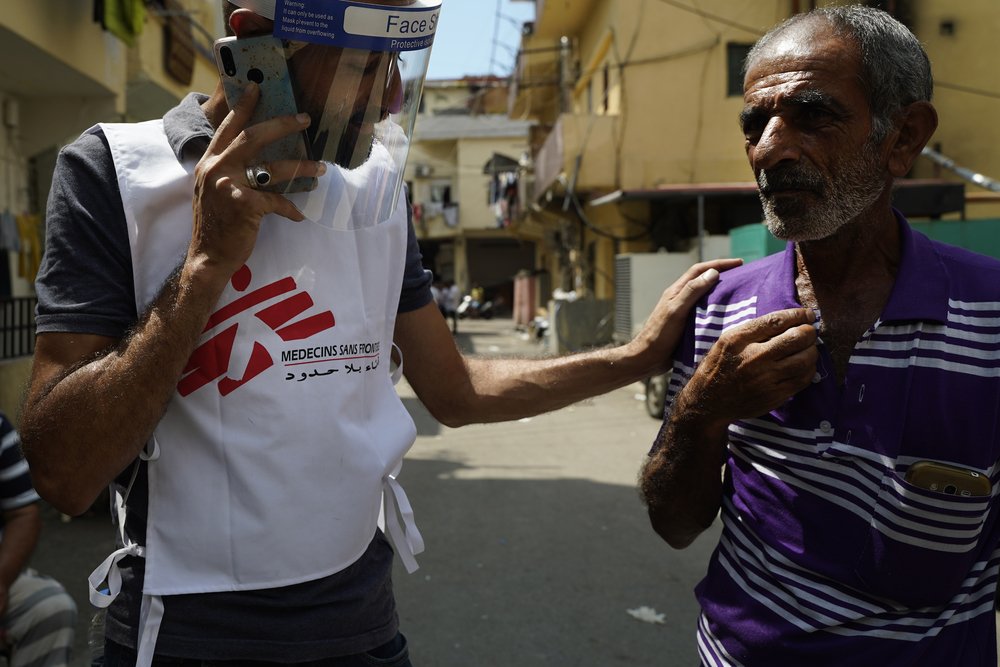 7. First aid in Beirut
The explosion in Beirut, Lebanon, in August exposed needs and vulnerabilities that had been hidden just beneath the surface. Economic and political instability, coupled with a struggling healthcare system and the COVID-19 pandemic, saw those living in Lebanon experiencing extreme challenges—crisis upon crisis.  
In addition to providing urgent wound care in the aftermath of the explosion, our teams donated essentials supplies of personal protective equipment to Beirut hospitals, and provided medication to patients with chronic illnesses who were unable to access damaged or destroyed facilities to obtain refills. To provide psychological first aid, we had psychologists working from each of our medical points and carrying out home visits. 
LEBANON: CRISIS ON TOP OF CRISIS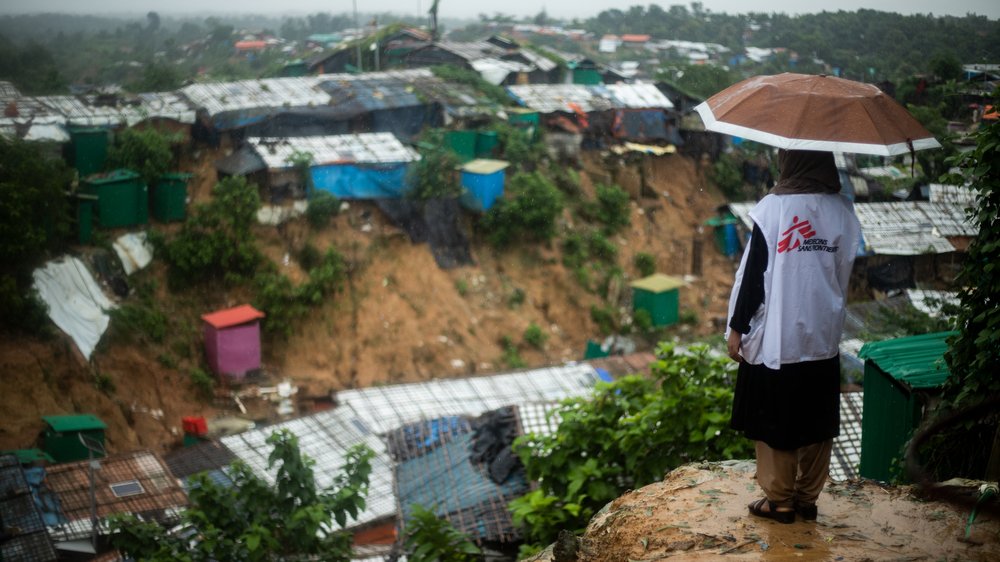 8. Essential healthcare for Rohingya refugees
More than three years since the emergency officially began, the systematic persecution of the Rohingya people continues. More than 860,000 Rohingya refugees now live in Cox's Bazar in southeast Bangladesh, crowded into 26 kilometres of land, dependent on aid—and with little hope of a safe return home in the near future.   
MSF manages 10 hospitals and primary health centres in Cox's Bazar, with activities including emergency and intensive care, paediatrics, obstetrics, sexual and reproductive healthcare, and treatment for survivors of sexual violence and patients with non-communicable diseases. Our teams also provide mental healthcare as many of the Rohingya refugees have experienced or witnessed horrific violence, in addition to the stresses of unemployment and anxiety about their unstable living conditions.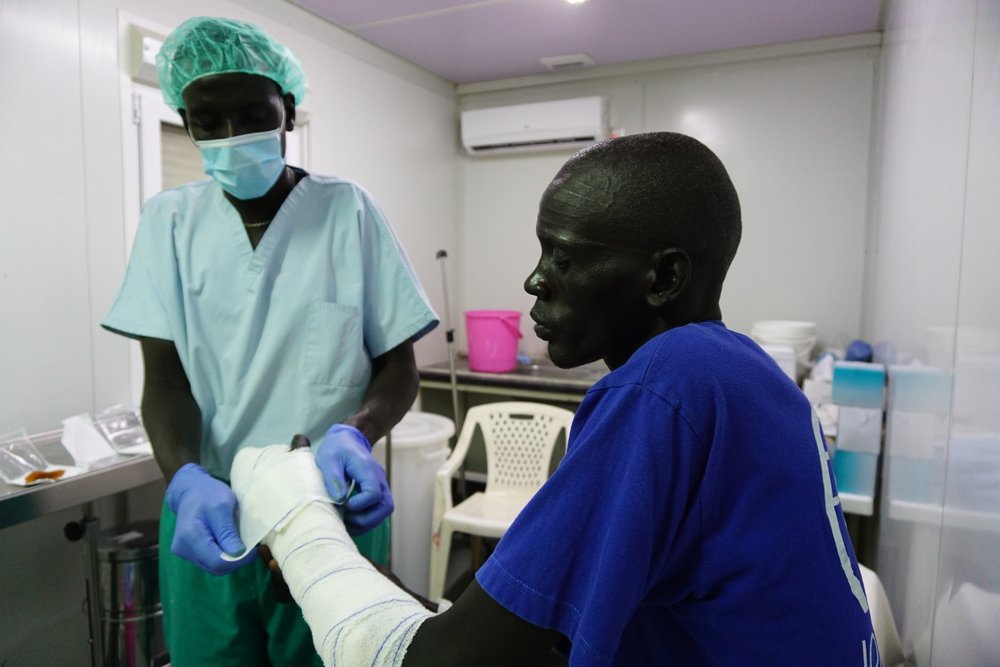 9. Treating victims of conflict in South Sudan
Since 2013, the civil war in South Sudan has had widespread effects on civilians, with the latest wave of violence displacing tens of thousands of people into the bush and leaving them in need of healthcare, food, sanitation, and basic shelter. With the increase of patients with critical wounds, few hospitals in South Sudan have the capacity to manage mass influxes of patients requiring surgical intervention.  
MSF staff are operating facilities in and around the towns of Pieri and Pibor, where much of the violence has taken place, to provide healthcare to the wounded and displaced. While some activities have had to be suspended during times of heightened insecurity and COVID-19 restrictions, the emergency services provided by our teams are critical during the extraordinarily high levels of complex conflict and violence. 
CARE DURING CONFLICT IN SOUTH SUDAN
10. Providing child mental health care in Nigeria
Many people living in Gwoza, northeast Nigeria, have witnessed acts of violence or lost loved ones, livelihoods and homes as they fled the frequent clashes between the military and armed groups over the past ten years. Among the victims of this violence are children—many of whom arrived at Gwoza alone.  
MSF has invested in mental health services in Gwoza through staffing, education and training. Community mental health workers provide awareness and education to locals about mental health, and counsellors provide care to children in need as well as their families. Some of the activities include art therapy and family play as caregivers learn how to strengthen the bonds with their children and provide safe spaces for them to talk through the things they have experienced.