Conflict and Coronavirus: Tackling COVID-19 in Syria
Nine years of conflict in Syria have left the country with a broken health system. As cases of the novel coronavirus (COVID-19) rise, Médecins Sans Frontières (MSF) teams are navigating this weakened health system, along with testing delays and border closures; all of which are making it extremely difficult to adequately respond to a COVID-19 outbreak in Syria.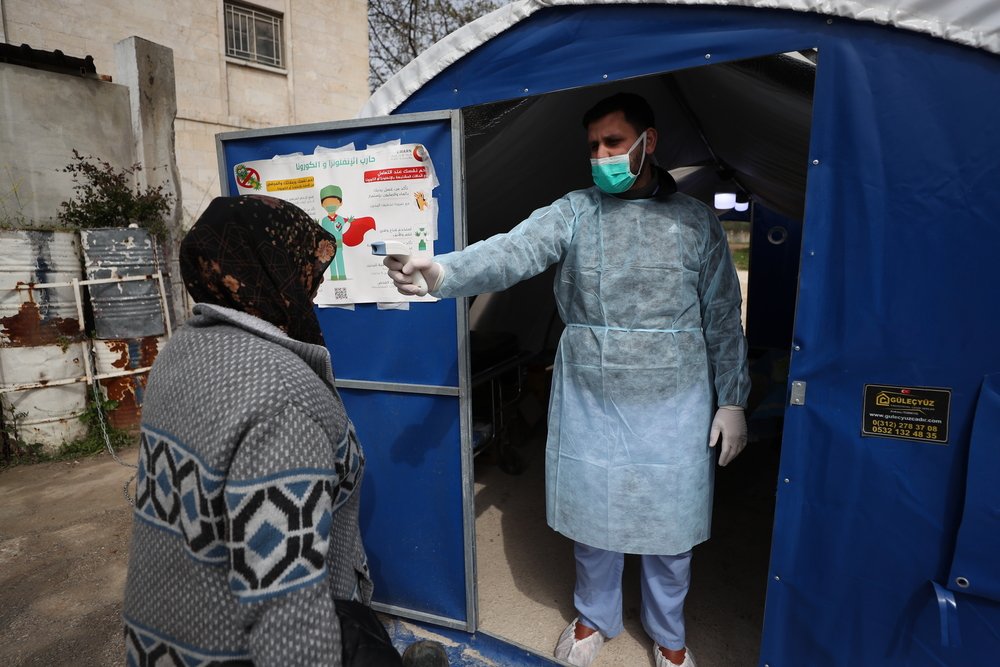 Supporting an overwhelmed healthcare system
The ongoing conflict in Syria has made preparing for the coronavirus pandemic extremely difficult. With limited supplies and scarce medical staff, several health services and facilities have been forced to close, leaving people vulnerable, especially those with chronic diseases and compromised immune systems. 
Since the start of the year, the conflict has put more than 80 hospitals out of service in northwest Syria alone. MSF has focused on improving hospital admission systems, helping facilities to screen, detect and refer patients showing COVID-19 symptoms, to protect the medical staff and other patients from the virus. But with more than 35 per cent of the patients in our mobile clinics already suffering from respiratory infections and therefore at higher risk, the few functional medical facilities in the region could very quickly become overwhelmed with an influx of COVID-19 patients.
"The response in northeast Syria at this time is not nearly enough. A significant increase in assistance from health actors, humanitarian organisations and donors is essential."
"The COVID-19 pandemic has added another layer of complexity to a situation that was already catastrophic," says Cristian Reynders, MSF Field Coordinator in northwest Syria. "We're all doing the best we can with the means available to us and the context that we need to deal with… but our incapacity to scale up our activities and to do more in the face of this health emergency is a daily reality and could have dramatic consequences. 
 "What is happening in northwest Syria today is a humanitarian emergency. A public health emergency in the midst of all this could quickly become catastrophic, unless there is immediate international mobilisation." 
Providing care in displacement camps
The conflict in northwest Syria, with daily bombing and shelling, has displaced almost one million people from their homes in the past few months alone. MSF is particularly concerned about the conditions in camps across the region where Syrian refugees are living in cramped, congested spaces, with little or no access to medical services or clean water. 
To aid those in camps in northwest Syria, MSF teams are spreading COVID-19 awareness messages and distributing relief items and hygiene kits. The triage systems of our mobile clinics have been adapted, and we have implemented social distancing measures and new procedures to allow us to continue the distribution of relief items and healthcare services while reducing the risk of contamination. 
In collaboration with local health authorities and other organisations, MSF teams are also preparing for an increase in COVID-19 patients in northeast Syria. In Al Hol camp, where MSF started providing medical and humanitarian assistance in January 2019, the overcrowded camp now houses around 65,000 people, none of whom are allowed to leave. Ninety four per cent of these people are women and children. We continue to run an inpatient nutrition centre and a tent-based wound care program, while also providing water and sanitation support in the camp. 
"How can you ask people [in refugee camps] to stay at home to avoid infection? Where even is their home?"
But reliable and rapid COVID-19 testing is not yet an option for those living in displacement camps. Currently the only COVID-19 testing available for the northeast region is through a single laboratory in Damascus, which causes delays in results, and can have huge effects on transmission rates.
"The lack of reliable and timely testing capacity in the region makes it nearly impossible to detect cases at an early stage," van Leeuwen says. "This significantly hinders the ability to slow transmission within communities early on, when it is most important."
In addition to delayed test results, those living in displacement camps also struggle to implement some of the most basic physical/social distancing measures, putting themselves and others at greater risk.
"Most recommendations for protecting people against the virus and slowing down its spread simply cannot be implemented," says Reynders. "How can you ask people to stay at home to avoid infection? Where even is their home?"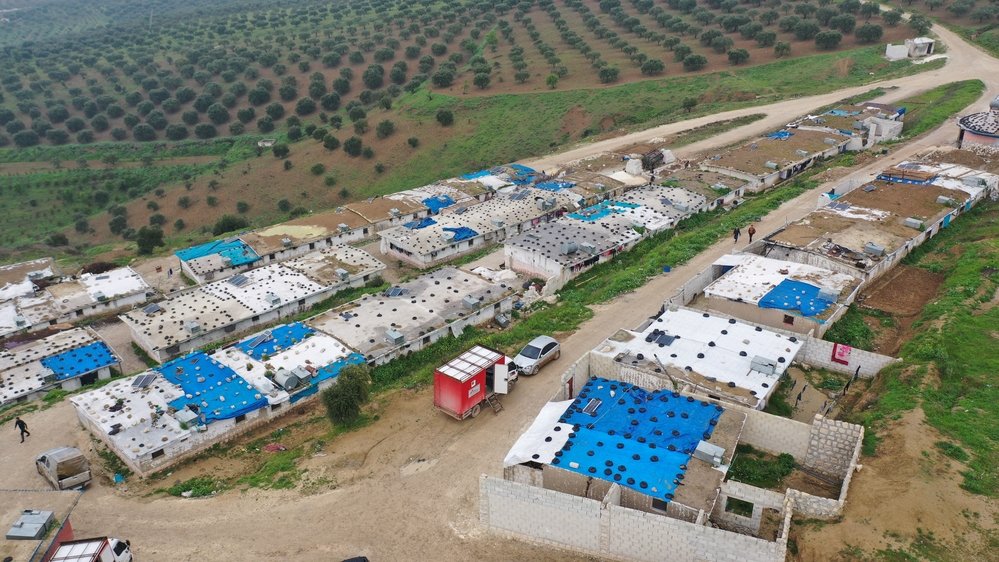 Care across borders
Although MSF teams are implementing COVID-19 prevention measures across the country, the lack of supplies and access for staff to enter Syria is hindering these responses. Personnel and goods need to be able to land in Iraq Kurdistan and receive permission to move across the border into northeast Syria. MSF stands ready to support a COVID-19 response in northern Syria and Iraq, but without timely access, our response remains limited. 
"The response in northeast Syria at this time is not nearly enough," says Crystal van Leeuwen, MSF Medical Emergency Manager for Syria. "A significant increase in assistance from health actors, humanitarian organisations and donors is essential."
"Much of the humanitarian support to northeast Syria is reliant on passing through Iraqi Kurdistan," says Will Turner, MSF Emergency Manager. "We have much needed additional supplies and medical staff ready to travel, but we lack the guarantees that they can enter Iraqi Kurdistan and move on into northeast Syria." 
MSF urges authorities in Iraqi Kurdistan and northeast Syria to facilitate timely access for humanitarian organisations, including for humanitarian cargo and international staff to travel to and enter into both countries. 
"This virus affects everybody, no matter their nationality or the colour of their skin," says Reynders. "Just as this virus has no borders, I hope that solidarity will have no borders either."
Can you make a donation to support our COVID-19 response?
Right now, Médecins Sans Frontières is providing much needed support and medical care in over 30 countries to counter the COVID-19 pandemic.
Our teams are also gearing up to confront potential outbreaks in the hundreds of areas we were already working before the pandemic struck. We are deploying medical staff, sending supplies and applying nearly 50 years of experience fighting epidemics to protect the most vulnerable and save lives.
 
Can you help increase our capacity to respond by making a donation to our COVID-19 Crisis Appeal?