COVID-19 update: Rising cases in India
Bihar, one of the poorest states in India, is also one of the most populated. As the number of confirmed coronavirus cases in India continues to rise, Médecins Sans Frontières (MSF) is focused on ensuring everyone has access to treatment, particularly those from marginalised backgrounds in Bihar.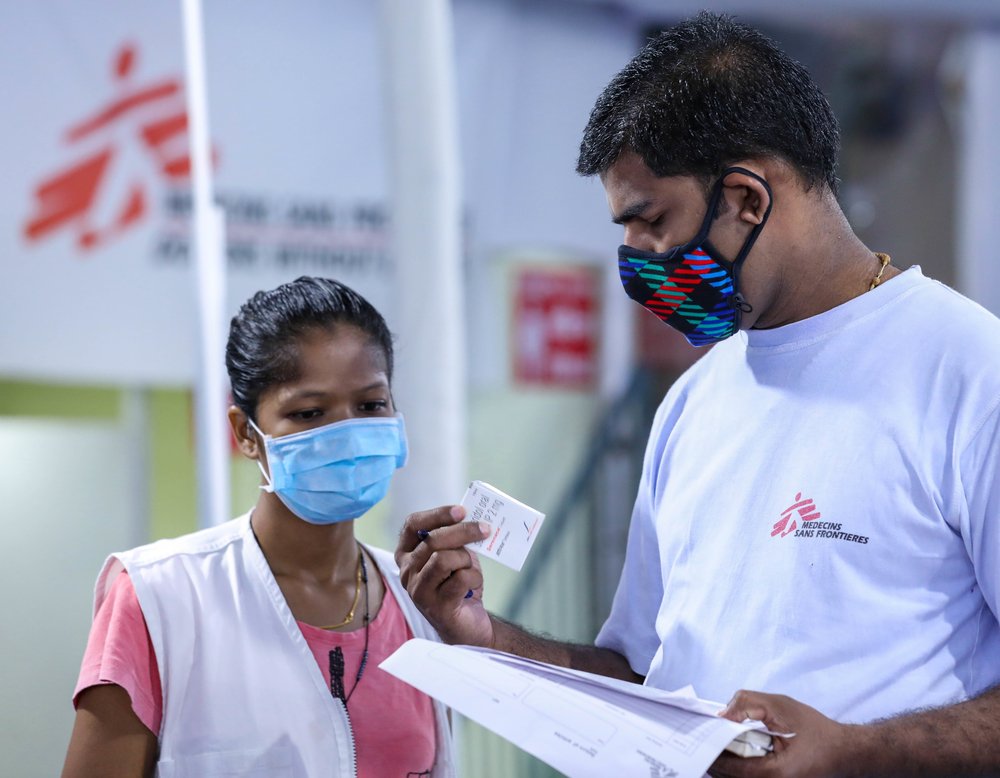 The number of confirmed cases of COVID-19 in India has now reached more than 380,000. Restrictions on the movement of people, established in early March, have lessened over the last few weeks in many areas, but cases are expected to continue to rise. Some areas of the country are seen as hotspots or particularly vulnerable to outbreaks. Bihar, which has seen millions of people returning to the state from work in other parts of India, is one of these hotspots.
The increase of COVID-19 cases in Bihar is a particularly worrying development. The Indian state is home to more than 100 million people and has a fragile healthcare system that is rapidly becoming overwhelmed with the influx of patients with coronavirus symptoms. 
As the number of confirmed cases continues to rise, MSF has opened a 100-bed temporary treatment centre for COVID-19 patients in Patna, the capital of Bihar state, in order to provide care to those experiencing symptoms of the virus. 
"Responding to emergencies is at the core of what MSF does," says Dr Prince Mathew, MSF's Regional Head of Mission for Asia. "We are putting our knowledge and experience in epidemic management to help mitigate the impact of COVID-19 in Bihar state.
MSF's new COVID-19 treatment centre is housed in the remodelled Patliputra Sports Complex in Patna Indoor Stadium. Fully managed by MSF, it will initially provide medical care to patients with mild or moderate symptoms and support the isolation of those confirmed to have the virus, in order to prevent further community spread.
The key to our work in Bihar is building strong community engagement to ensure people understand the nature of MSF´s work at the treatment centre. With 180 MSF staff, the centre will also offer inpatient care, health education, mental health support, and access to all essential drugs and medical supplies needed to manage moderate cases. 
As the pandemic evolves, and oxygen demand is outstripping existing supplies, the focus will switch to providing high-flow oxygen to moderate-severe cases and dignified palliative care to those who require it. MSF is collaborating with the Bihar government and health authority, which will refer patients to the facility. This will decongest dedicated government-run COVID-19 treatment hospitals and allow them to focus on severe-critical cases.
"This pandemic affects us all," says Dr Mathew. "For this reason, the response needs teamwork. Our partnership with the local health authorities enables us to increase treatment capacity, reduce mortality and prevent infections in the state."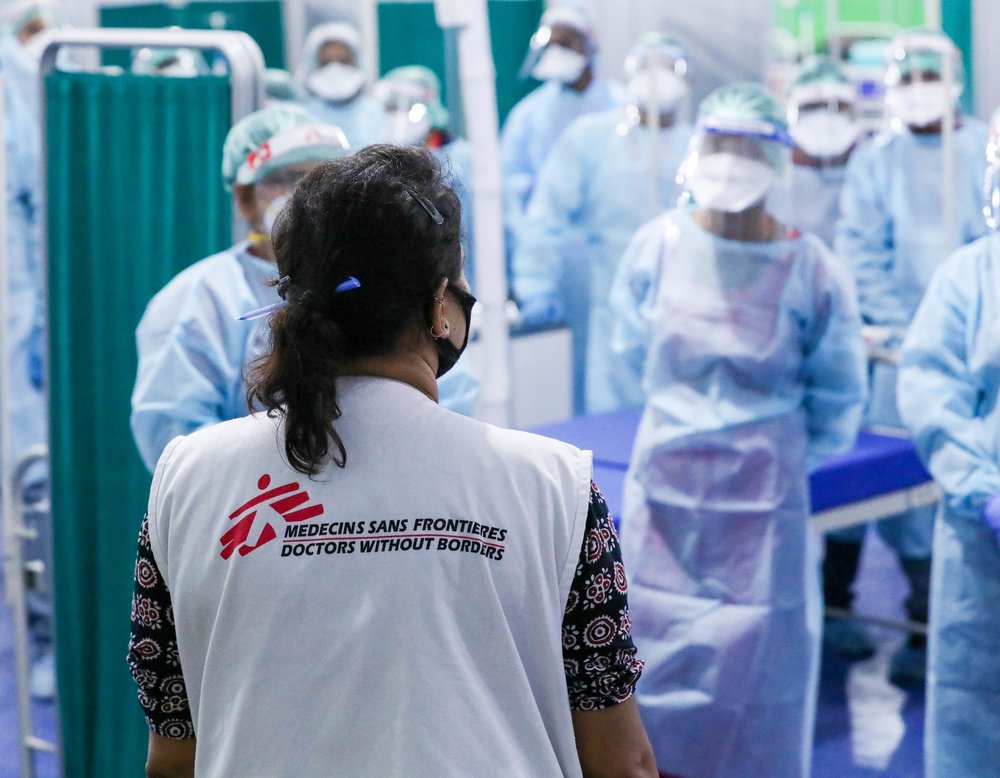 In addition to MSF's assistance through the COVID-19 treatment centre, we are also supporting the Bihar State Government by providing crucially needed personal protective equipment (PPE) for frontline healthcare workers. This PPE includes N-95 masks, face shields, gloves, and high-quality body protection. We're also assisting testing activities by providing the solutions necessary to transport samples of the virus collected from COVID-19 patients.   
MSF is also providing assistance to vulnerable groups in other parts of India, including Mumbai's Govandi-Mankhurd suburb, where MSF is collaborating with Municipal Corporation of Greater Mumbai and is set to begin dedicated COVID-19 projects.
Can you make a donation to support our COVID-19 response?
Right now, Médecins Sans Frontières is providing much needed support and medical care in over 30 countries to counter the COVID-19 pandemic.
Our teams are also gearing up to confront potential outbreaks in the hundreds of areas we were already working before the pandemic struck. We are deploying medical staff, sending supplies and applying nearly 50 years of experience fighting epidemics to protect the most vulnerable and save lives.
 
Can you help increase our capacity to respond by making a donation to our COVID-19 Crisis Appeal?