On the move in Central America: Blocked from safety
An estimated 500,000 people cross into Mexico every year. The majority come from Central America's 'Northern Triangle' of El Salvador, Honduras and Guatemala – where extreme violence and poverty have forced many people to flee north.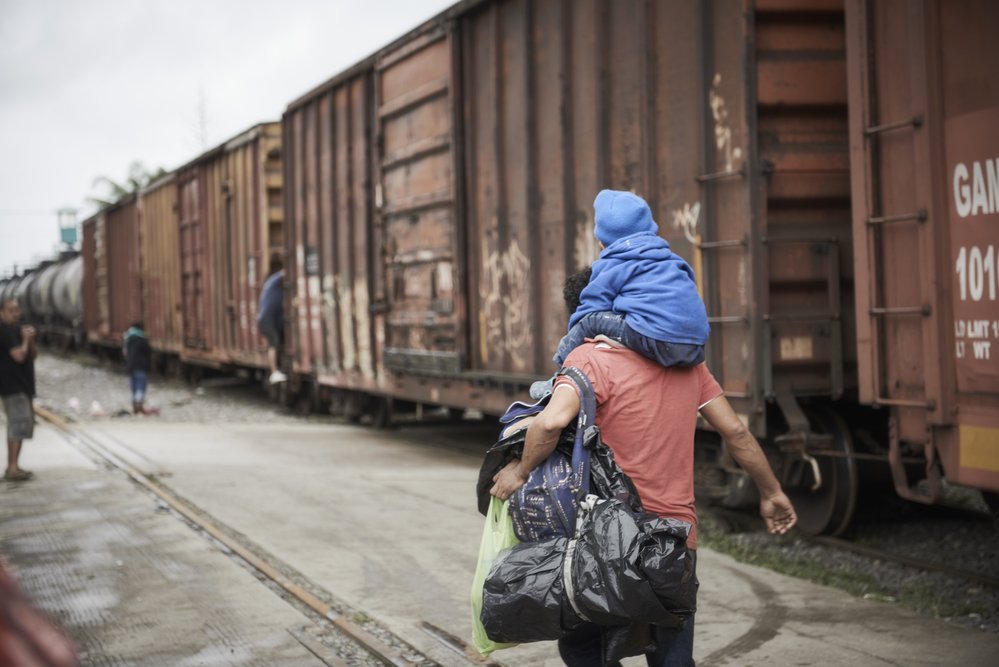 Along the migration route through Mexico, people face abductions, extortions, sexual violence, torture and executions. They are preyed upon by criminal networks, often with the complicity of the national authorities.
In recent weeks, Médecins Sans Frontières (MSF) teams have witnessed an increase in mass arrests and raids on people at the southern border of Mexico. One of the raids, in Coatzacoalcos, was conducted while our teams were providing medical and psychological attention.
"They are just people. They are not criminals. This is the main message."
These arrests and raids are examples of the increasing criminalisation of migrants, refugees and asylum seekers – not only in Central America, but around the globe, including in the Asia-Pacific and  Europe – often preventing vulnerable people from reaching safety and urgently-needed medical care.
Crackdowns block people from medical care
Raids and mass arrests near Mexico's southern border are increasing in frequency, pushing people to travel clandestinely, driving them to use criminal networks, and preventing them from receiving medical care.
MSF teams providing medical care  to migrants, refugees and asylum seekers in Coatzacoalcos and Tenosique, in southern Mexico, have witnessed several mass arrests. As a result of the raids, people are increasingly avoiding places where they might be visible to police and detained – including places where basic medical services are available.
"We are already seeing the consequences of criminalising migrants and asylum seekers and forcing them underground," says Sergio Martín, MSF's head of mission in Mexico. "Fewer people have come for medical consultations in recent days. The conclusion is obvious: people in need of medical services are not receiving them."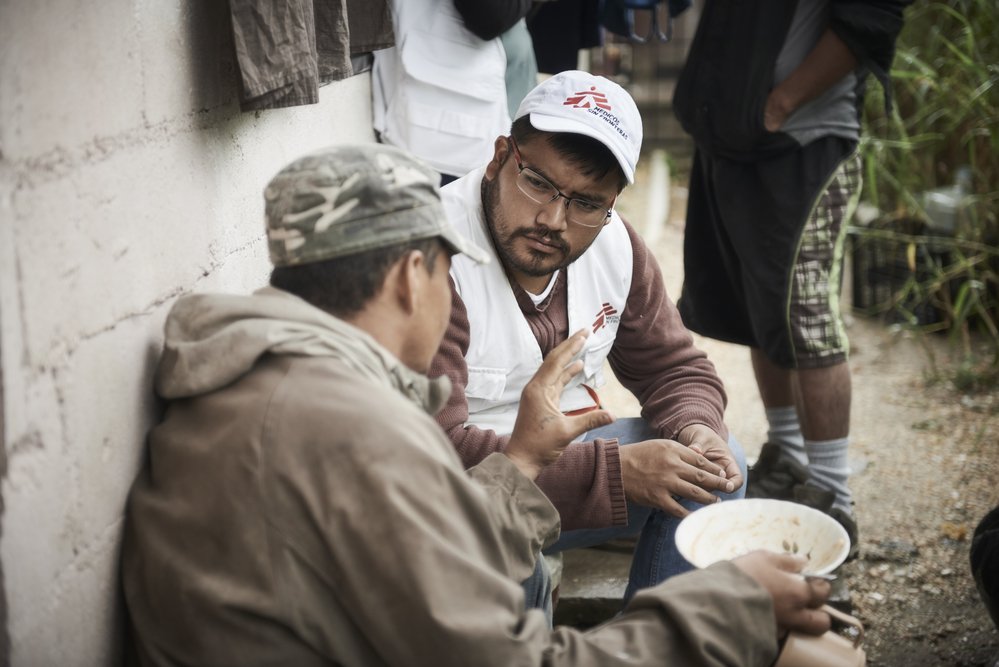 The raids in June took place as the US announced a deal with Mexico to curb migration and increase enforcement measures in Mexico, with an emphasis on controlling the country's southern border with Guatemala.
"People are now traveling clandestinely in small groups," says Martín. "They are forced to travel along dangerous routes, preyed on by criminal groups, and without access to shelter or basic health services just when they need them most. Greater numbers of migrants are likely to resort to using smugglers, who are the ones who stand to benefit most from these repressive measures."
Meanwhile, new US government rules for people seeking asylum in the US force them to await their asylum hearings in Mexico. Near Mexico's northern border with the US, cities such as Mexicali, Tijuana, Nuevo Laredo, Reynosa, and Matamoros are becoming temporary homes to large numbers of migrants and asylum seekers. MSF teams are not only treating patients from Central America but an increasing number of people from countries including Cuba, the Democratic Republic of Congo, Angola, and Cameroon. Many are at risk of exploitation by criminal gangs as they wait for a chance to continue their journeys.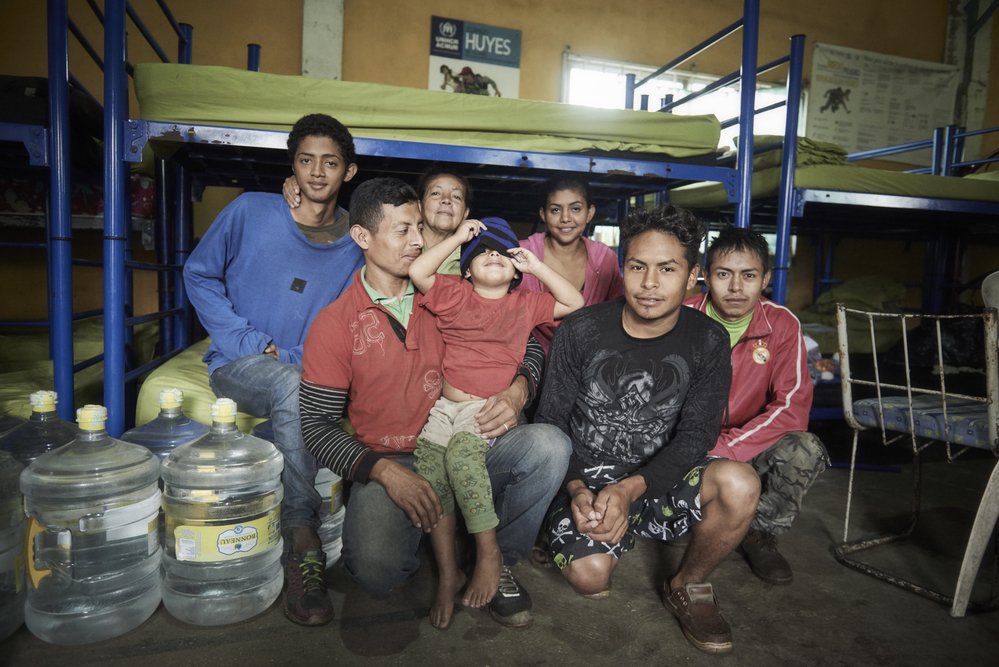 Why do people leave their homes?
For many people in Central America's Northern Triangle, gang-related murders, kidnappings, extortion and sexual violence are daily facts of life. "In my country, killing is ordinary – it is as easy as killing an insect with your shoe," said one man from Honduras, who was threatened by gangs – known locally as maras – for refusing their demand for protection money, and later shot three times.
Another man, 27-year-old Ángel, fled Honduras with his three-year-old son. "There's a lot of crime [in Honduras]. If [the gangs] see children who can be of use to them, they come and take them away."
"We have been walking from the [Mexican-Honduras] border for two weeks. In Mexico it has been difficult. Bandits, they take away your money. My child had a fever and has been vomiting for two days . . . I want a normal life for him." – Ángel, 27, from Honduras
Upon reaching Mexico, people find themselves again exposed to extreme violence. MSF teams in northern Mexico routinely attend to the physical and mental health needs of migrants, refugees and asylum seekers who have been assaulted or kidnapped by criminal gangs. In many cases, gangs attempt to extort money from peoples' relatives, either in the US or in their countries of origin, in exchange for their release.
Of migrants, refugees and asylum seekers surveyed by MSF teams along the Mexican migration route, 68 per cent had been victims of violence while travelling through Mexico, and almost one-third of women reported being sexually abused along the journey. Our teams frequently treat people with anxiety, depression and post-traumatic stress disorder. Of the mental health consultations we provide, 90 per cent are related to the consequences of violence.
Horrific conditions in US detention centres
Meanwhile, MSF is alarmed by recent news reports of unsafe, unsanitary and inhumane conditions at detention centres in Texas housing migrants and asylum seekers – including many children.
Our teams along the US-Mexico border see hundreds of patients every week who have been deported from US detention centres. People have described being held in frigid conditions in holding cells known as hieleras, or iceboxes, with the lights on at all times, and without adequate access to food, water, hygiene supplies, and medical care. Some suffer from chronic diseases, such as hypertension, HIV, or diabetes, but are often repatriated without medication. In addition, US authorities are deporting people to dangerous border cities late at night, putting their lives at risk.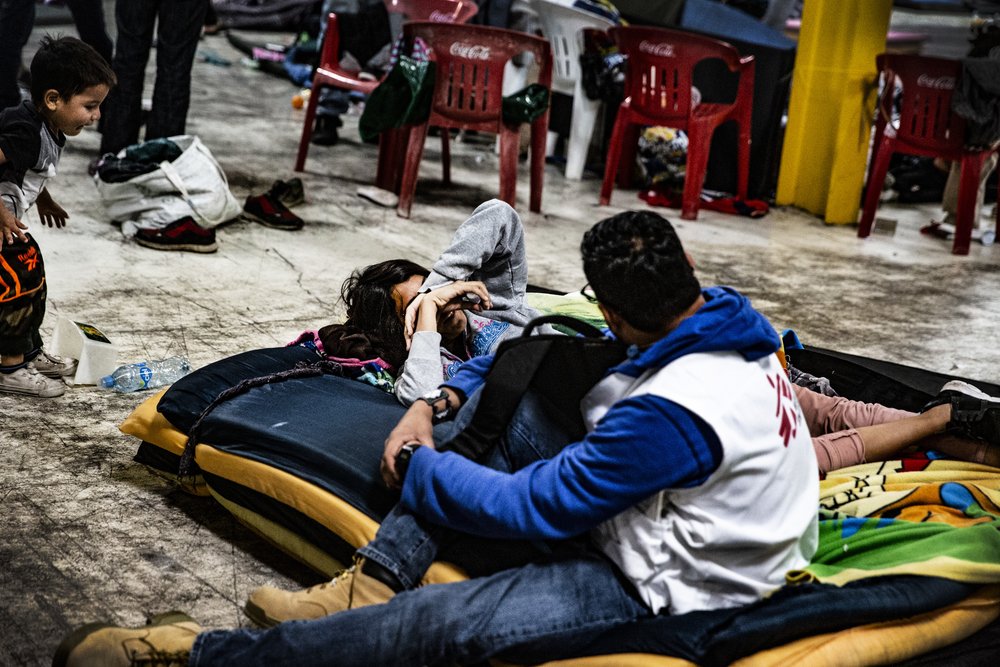 Urgent response needed
MSF's experience on the ground in Central America points to a severe humanitarian crisis affecting the most vulnerable people of this region. "Far from being humane, the Mexican government's repressive border policy condemns migrants – in increasing numbers children, women, and entire families – to greater suffering," says Sergio Martín.
As our teams continue to work in Mexico and throughout Central America's Northern Triangle to ensure people can get the medical and mental health treatment they need, we call on the US and Mexico to provide humane treatment to all migrants, refugees and asylum seekers and stop deportations of people back to dangerous countries.
 
MSF has been providing medical and psychological care to migrants, refugees and asylum seekers along the migration route through Mexico since 2012.