In photos: 8 medical needs of children in humanitarian settings
Around the world, Médecins Sans Frontières/Doctors Without Borders (MSF) teams are working to ensure children receive the best healthcare possible. The stories below talk about the enormous challenges faced by these young patients and the impact of MSF programs on helping them survive and stay well.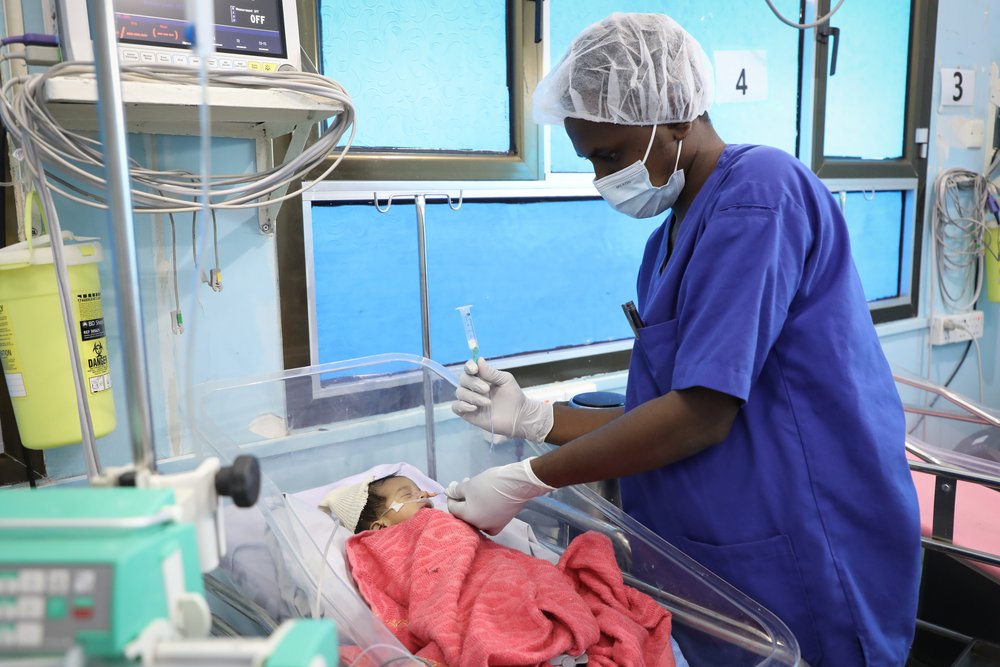 1. Preventing measles for children under five 
Measles is one of the most highly contagious diseases in the world and one of the leading causes of death in children under five years old—even though it is easily prevented by a vaccine. Vaccination is particularly important because there is no specific treatment to cure measles. We provide routine measles vaccinations as part of paediatric care, both in emergency settings and in areas where government immunisation programs are not operational. During outbreaks, we provide supportive care for infected children and treat any complications to prevent them becoming fatal. 
2. Treating malaria in vulnerable communities 
Malaria is a deadly disease carried by mosquitoes. Every year, it kills around 410,000 people and infects more than 220 million. Ninety per cent of these deaths occur in sub-Saharan Africa. Children under five years old are especially vulnerable to infection and serious consequences of malaria since they haven't yet developed immunity. In South Sudan, Democratic Republic of Congo and Central African Republic, our hospitals sometimes double in size to treat severe cases in the malaria season. Our malaria strategy is focused on improving prevention, reaching and treating the most vulnerable, and enhancing advance planning for malaria seasons in the most affected regions where we work. 
3. Providing adolescent sexual and reproductive health 
Adolescent sexuality is both a natural part of healthy development and highly stigmatised in many communities. In many countries where we work, a host of barriers prevent teenagers from accessing sexual and reproductive health services safely and confidentially. Young adolescents or older children may start having sex and experimenting as early as 12 years old, frequently without protection or information on how to prevent unwanted pregnancies, STIs and HIV infection. In response to this, MSF has established adolescent-friendly clinics and clubs to encourage interaction with health services at this pivotal period of their lives. 
4. Fighting malnutrition in children  
Malnutrition is the underlying contributing factor in nearly half of the deaths of children under five years of age. It can lead to a weakened immune system meaning children are more vulnerable to disease, creating a vicious cycle. Treating malnutrition involves ready-to-use therapeutic food (RUTF). RUTFs include all the nutrients a child needs for development and helps reverse deficiencies and gain weight. Where malnutrition is likely to become severe, we take a preventative approach by distributing supplementary RUTF to at-risk children.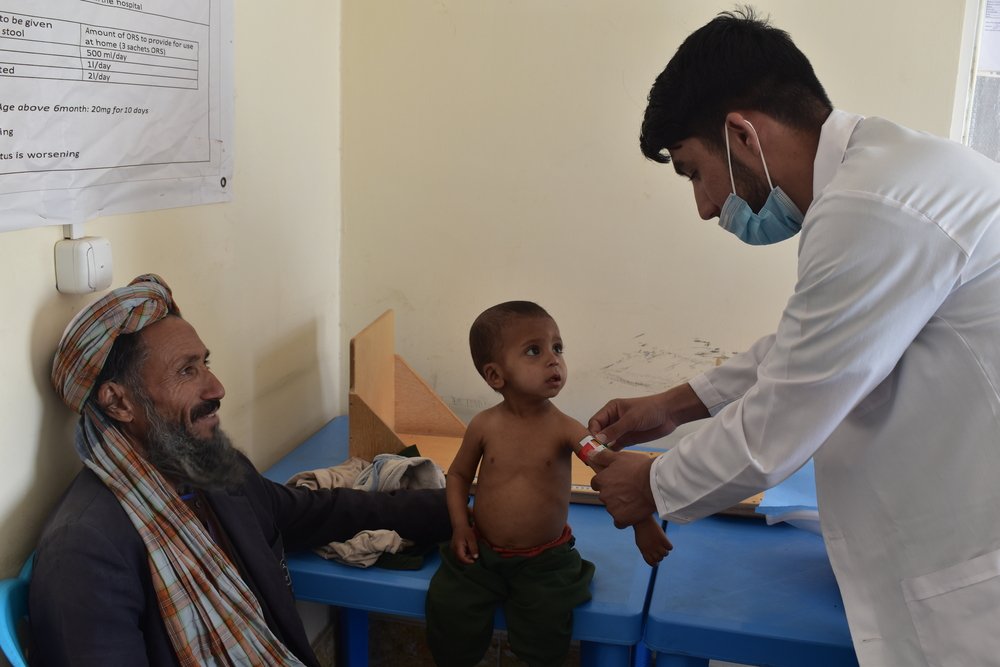 5. Pneumonia: a preventable infection in children 
Pneumonia is a leading cause of death in children under five, and a common complication for a lot of other diseases affecting children, for instance measles. Often it starts as a simple cold, which then develops into a chest infection. There, the virus causes inflammation of the lung tissue, and this allows any potential bacteria to get past the local immune defences and set up a secondary infection spreading quickly. The lungs become affected, and the child has a high fever, cough, and can be seen to be breathing rapidly. Children can be protected against pneumonia using the pneumococcal conjugate vaccine; however, the high price prevents some governments including it in their immunisation schedule. MSF continues to advocate for lower-priced vaccines to overcome this barrier.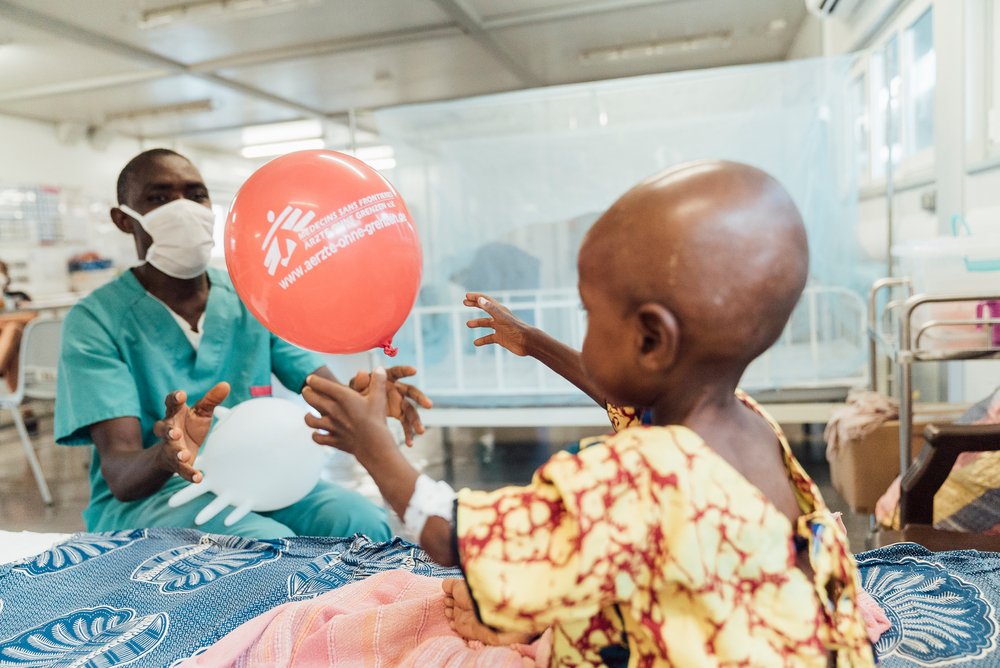 6. Impacts of conflict on children's wellbeing 
The effects of conflict are both direct and indirect and are associated with immediate and long-term harm. Children and adolescents often have to deal with tough situations and painful memories, while they have not yet developed coping mechanisms that would allow them to deal with their suffering. In humanitarian crises, mental health and psychosocial care for children are usually an invisible need that remains unmet, even though the risk of developing a mental disorder often traces back to childhood. The violence and conflict in Diffa, Niger has generated a host of traumatic experiences and events for children.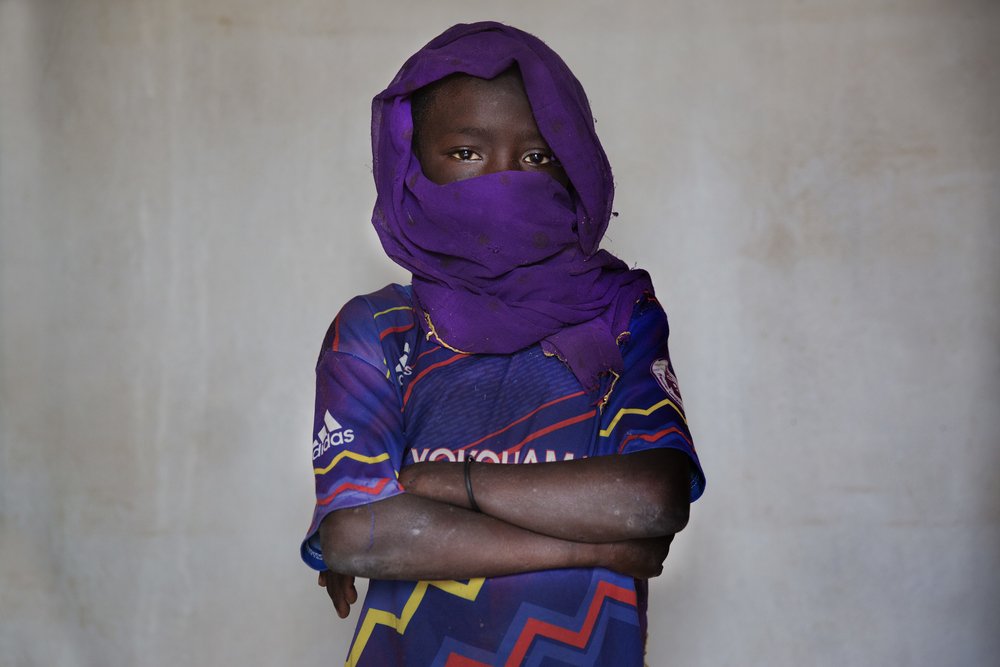 7. The long and gruelling treatment for tuberculosis 
Tuberculosis (TB) is often thought of as a disease of the past, but a recent resurgence and the spread of drug-resistant forms makes it very much an issue of the present day and age. It's caused by a bacterium (Mycobacterium tuberculosis) that is spread through the air when infected people cough or sneeze. The disease most often affects the lungs, but it can infect any part of the body, including the bones and the nervous system. Children aged under 15 years are particularly vulnerable to TB and those under five years are a key at-risk group. This is because once infected, they have a higher risk of progressing to the disease. To combat TB we conduct active case finding, push for new drugs, child-friendly formulations and shorter treatment regimens, and emphasise holistic, patient-centred models of care.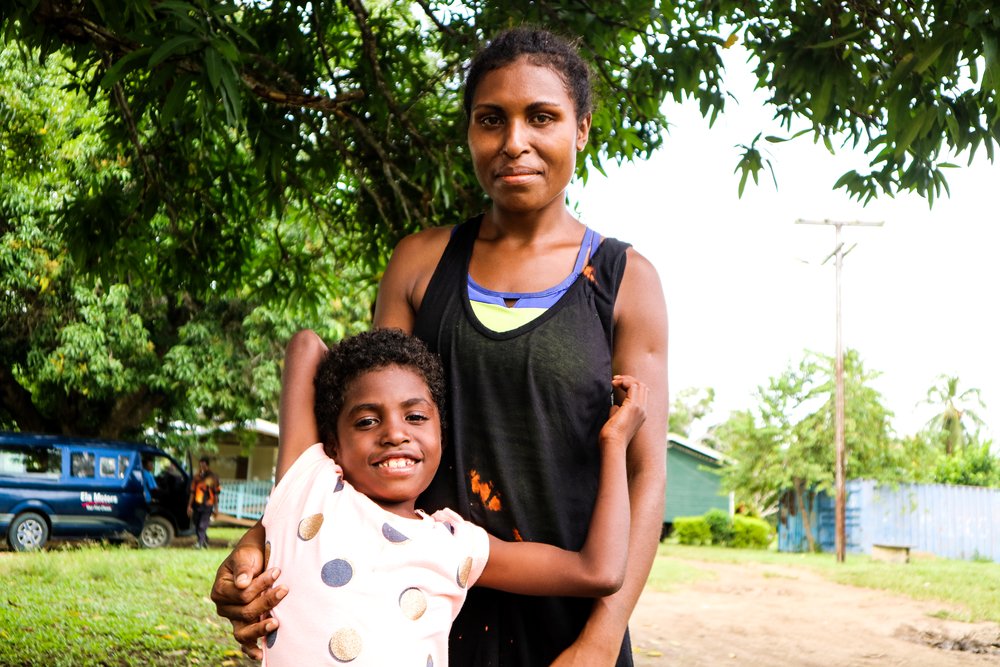 8. Combatting the stigma of noma 
Noma is a non-contagious disease that mostly affects children under seven living in poverty. It starts as an inflammation of the gums, with the infection quickly starting to then destroy bone and tissue. It can cause pain, breathing complications and eating difficulties. Without treatment, noma is fatal in 90 per cent of cases. But if it detected early, its progression can be rapidly halted, through basic hygiene, antibiotics and nutritional rehabilitation. Noma patients experience high levels of stigma within their communities as they are often considered cursed, and face exclusion or abandonment as a result. MSF supports the world's only dedicated noma hospital in northwest Nigeria. We provide treatment and support community outreach, active case finding, health promotion and mental health support.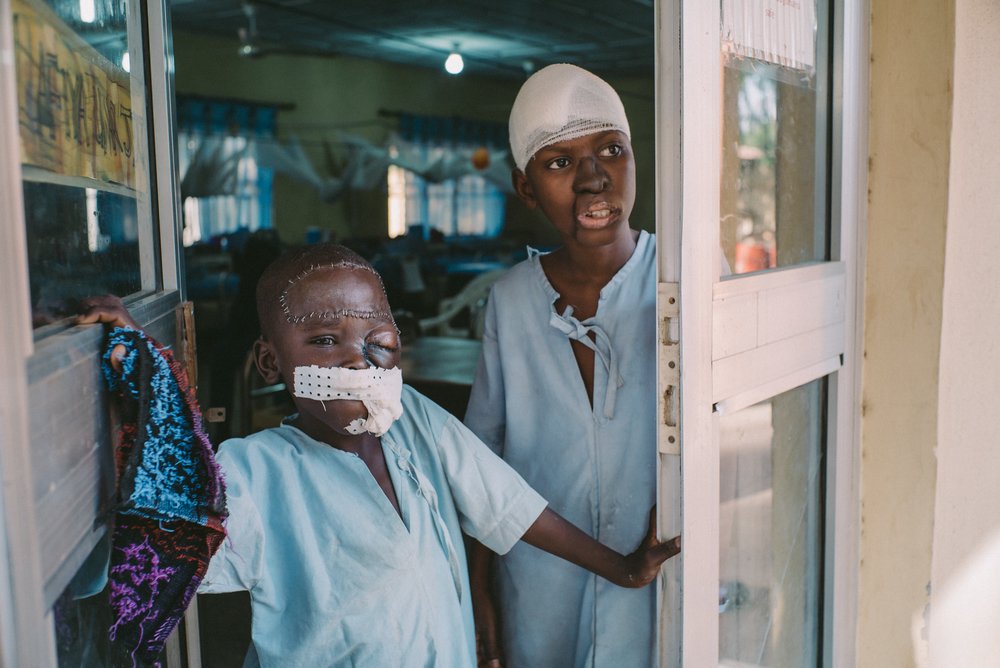 Will you support our crisis response work?
As an independent, impartial medical humanitarian organisation, Médecins Sans Frontières can respond rapidly to emergency situations and deliver urgent medical treatment to people in need – no matter who they are.
By making a donation, you can help ensure that we can be there to provide medical assistance to children in need around the world.