Some good news we're celebrating
With the coronavirus pandemic stretching on, we could all do with some good news right now. As our teams continue to work with communities around the world to improve healthcare and save lives, we're celebrating some recent successes in which we played a part. 
World's second largest Ebola outbreak finally ends
The 10th Ebola outbreak in the Democratic Republic of Congo (DRC) has finally ended. With the country currently enduring a severe measles outbreak as well as COVID-19, the end of this particular Ebola outbreak means there is one fewer health crisis to respond to, and has been cause for great celebration within both the community and MSF teams.
With more than 3,000 cases in two years, this outbreak was by far the country's largest, and is the second largest Ebola outbreak ever recorded. Nearly 2,300 people died during the outbreak. After recording no new cases for 42 consecutive days—twice the length of the disease's 21-day incubation period—the outbreak was finally declared over on 25 June. 
While the 10th outbreak has ended, unfortunately the DRC's fight against Ebola continues. On 1 June, seven cases of Ebola were reported in the Equateur Province in the northwest, and an 11th outbreak was officially declared. The World Health Organization has announced that there is no link between the 10th and 11th outbreaks.
Johnson & Johnson reduce the cost of tuberculosis treatment
On 6 July, Johnson & Johnson announced a reduced price of US$1.50 per day for the tuberculosis(TB) drug bedaquiline, which gives people with drug-resistant TB a better chance of accessing this life-saving treatment.The oral drug, which came to market in 2012, is the backbone of drug-resistant TB treatment and replaces older, more toxic treatments that require daily injections and have damaging side effects. The reduced price is 32 per cent lower than the previous lowest price and is available to a list of countries determined by Johnson & Johnson.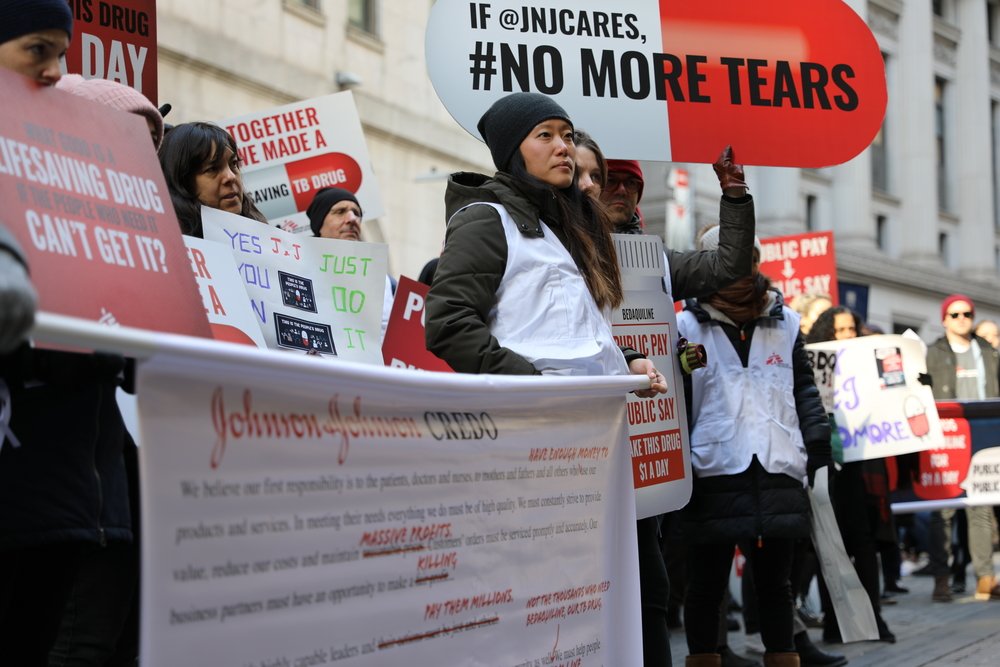 Through MSF's Access Campaign, we have been pressuring Johnson & Johnson to reduce the price of bedaquiline since it first came to market. In 2019 we launched a global campaign urging the company to reduce the cost for the drug in low- and some middle-income countries to $1/day; a reduction of over half the cost. 120,707 people signed MSF's petitions calling for more accessible pricing.
…we want to make sure people with drug resistant TB get the best possible treatment. Today's price reduction is a helpful step.
"While we anxiously wait for more affordable generic versions of bedaquiline to become available, we want to urge governments to make sure people with drug-resistant TB get the best possible treatment," says Lara Dovifat, Campaigns and Advocacy Advisor at MSF's Access Campaign. "Today's price reduction is a helpful step."
MSF has been involved in TB care for 30 years, and is the largest non-governmental provider of TB treatment worldwide. MSF teams work alongside national health authorities to treat patients in a wide variety of settings, including rural regions, chronic conflict zones, urban slums, prisons, and refugee camps. 
In 2018, an estimated 484,000 people developed drug-resistant TB globally, but only 32 per cent were able to access treatment. MSF continues to call on Johnson & Johnson to further reduce the price of bedaquiline, and to offer this lower price to all countries with a high drug-resistant TB burden.
Coronavirus update: COVID-19 project closures in Europe
While the novel coronavirus (COVID-19) pandemic is far from over, as patient numbers decline in some regions of Europe, our teams have recently completed some COVID-19 responses.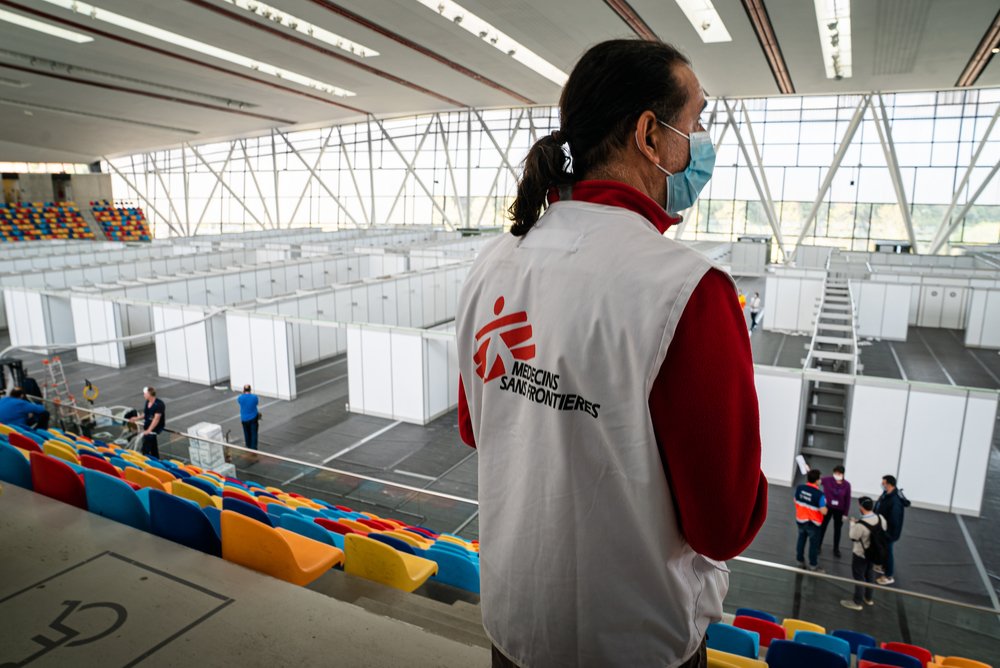 In Spain, decreasing case numbers had eased the burden on local hospitals and allowed us to close our COVID-19 operations. During the three-month response, MSF teams set up two health units to support hospitals around Madrid, with a total capacity of 200 beds for patients with moderate cases of COVID-19. Our teams provided logistical support and infection prevention and control advice to protect healthcare workers and patients, and advised hospitals in Barcelona and the Catalonia region and more than 300 aged care homes. However, in recent days case numbers appear to be increasing again in parts of Spain.
Coronavirus cases have fallen in many other parts of Europe, such as northern Italy, where MSF recently closed our COVID-19 projects in both Lodi and Marche. Our teams had been assisting healthcare workers in hospitals and elderly care homes and conducting mental health support sessions. In our COVID-19 projects in Germany, completed at the end of June, our teams advised organisations working with vulnerable groups and assisted with health education activities and psychological support in refugee and asylum seeker centres. In the United Kingdom, where cases have also dropped since a peak in April and May, MSF staff assisted on a project provided rapid testing, accommodation and medical care for people suspected or confirmed to have COVID-19 who were homeless.
While we have been able to complete some projects, the pandemic does persist globally and many countries fear a second wave. MSF continues to assess the needs so that we can respond quickly as cases emerge and provide medical aid where it's needed most.