World Refugee Week: What does the word refugee mean to you?
Like many 17-year-old boys, Joseph dreamt of becoming a football player. If that fell through, he'd follow his passion for photography. But those dreams were replaced by the simple desire to live and be free. Joseph went to Libya to earn money to support his family. But then he was kidnapped and held captive in horrendous conditions. He was one of the lucky ones as he managed to escape and make it to the Libyan coast. Fellow Ghanaians helped him get a place on their boat bound for Europe.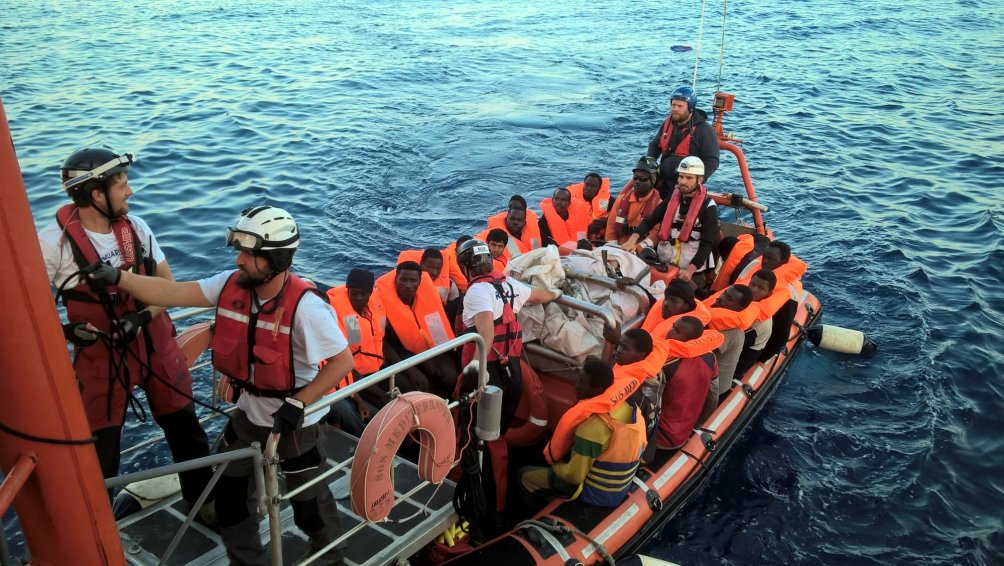 "I want people to know what is happening in Libya," Joseph told Médecins Sans Frontières after he was rescued when his flimsy rubber boat packed full of hundreds of people was on the verge of sinking in the Mediterranean Sea. "If I could say anything it would be to tell people not to come to Libya. Once you enter you can never leave. You either get on the boat or you die."
Today is the start of World Refugee Week. It is a time to acknowledge the strength and courage of millions of people like Joseph who have been forced to flee their homes. 
According to UNHCR, there are currently 21.3 million refugees, a record 40.8 million internally displaced people and 3.2 million asylum seekers. To put it in perspective, this number is greater than the population of Australia, New Zealand and Canada combined. Behind these numbers, they are people.
Everyday Médecins Sans Frontières sees the reality for some of these 65 million forcibly displaced people around the world.
We asked Syrian and Palestinian refugees what the word 'refugee' means to them. 
Refugees and migrants in Libya
This year alone, more than 1,700 people have died on the Mediterranean attempting to reach Europe. With seemingly no political will to provide safe and legal alternatives to the deadly sea crossing, the European Union and European government policies continue to cut the safest exit routes, leaving people no other choice but to resort to overcrowded boats headed for Europe.
Regardless of their country of origin or their reasons for trying to reach European shores, almost everyone rescued from this stretch of water passed through Libya. They tell our teams about abuse they suffered at the hands of a range of actors, from state officials to criminal gangs, including violence, sexual violence, arbitrary detention in inhumane conditions, torture and ill-treatment, financial exploitation and forced labor.
The Mediterranean crossing
Since launching search and rescue operations in 2015 in the central Mediterranean Sea, Médecins Sans Frontières teams have saved more than 45,000 people from drowning and have assisted many others.Médecins Sans Frontières medical teams on board two rescue vessels in the Mediterranean continue to treat, and bear witness to, the consequences of physical and psychological violence inflicted on men, women and, increasingly, unaccompanied children (some as young as 10 years old).
Although it can be difficult to definitively identify mental trauma in the short period they are present on Médecins Sans Frontières boats, the evidence of physical violence is unmistakable. What we see in our operations in the Central Mediterranean and elsewhere in Europe shows that deterrence policies that aim to "stem the flow" of people at any cost and a focus on anti-smuggling are not reducing mortality and have little impact on the flows of arrivals. In fact, they are also creating additional suffering to people who are already highly vulnerable.
Reception and transit in Italy, Greece and the Balkans
Three years into this so-called European Refugee crisis, the situation in many parts of Europe continues to be both chaotic and inhumane. Since the EU-Turkey deal was signed last year by the 28 EU Member States—the right to seek asylum within the EU is now dangerously restricted, with thousands of people stuck at borders and denied protection, living in dire conditions and with little hope for the future. 
With the approval of Member States, and in violation of the principle of non-refoulement, men, women and children—including the most vulnerable— are pushed back and rejected at borders in Bulgaria, Serbia and Hungary without assessment of their protection needs. These people are then pushed back to inefficient asylum systems in Turkey, Serbia or Greece and forced to live in inhumane conditions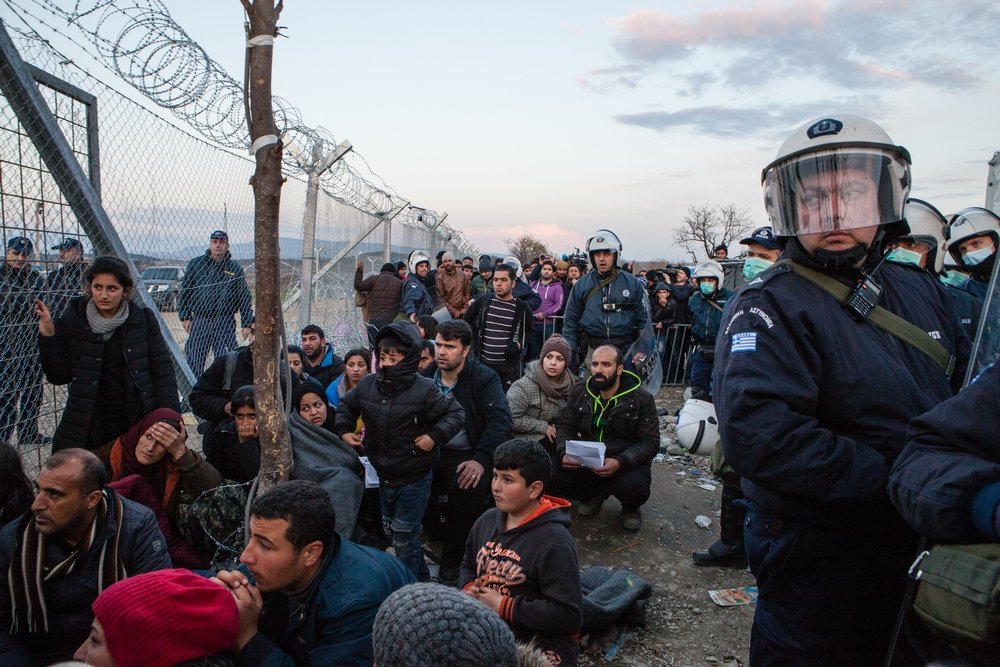 Syrian refugees in the Berm
In Jordan, on the border with Syria just kilometres from a war zone in an area called 'The Berm', 75,000 Syrian refugees are trapped. Four out of five of them are women and children, stranded in the desert without assistance, with insufficient access to water and almost no access to food. The Berm is not a bona fide refugee camp but a settlement of people fleeing war. No humanitarian actors are currently able to provide assistance, meaning inhabitants lack basic vital services.
Somali refugees in Dadaab
In Kenya, 350,000 Somali refugees are at risk of being sent back to a war zone from Dadaab, the world's largest refugee camp. Originally planned more than 20 years ago as a temporary camp, it has only expanded and suffered from chronic underfunding. Insecurity and violence have also plagued 
Internally Displaced People
A little-known fact is there are 41 million internally displaced people (IDPs) globally. While IDPs often flee their homes for similar reasons to refugees (armed conflict, human rights violations, natural disasters) technically, they are not refugees. IDPs have not crossed an international border to find refuge and therefore remain legally under the protection of their own government, even though that government is often the cause of their flight. Despite international law calling for the protection of civilians in conflict, women and children are often deliberately targeted.
Over 3 million people are estimated to be displaced in Yemen alone. While programs exist to provide basic health care to these victims, the majority are not receiving the care they need because they live in regions where the healthcare system has collapsed.
Elsewhere in the world, Central American asylum seekers in Mexico are treated appallingly under Programa Frontera Sur, funded by the United States, the Rohingya people are denied their rights and exploited across South East Asia and 2.6 million people have been forced from their homes by Boko Haram in Lake Chad.
With 5,7491 people dying on borders across the world last year alone, and Médecins Sans Frontières teams around the world treating hundreds and thousands of men, women and children suffering from the effects of increasingly restrictive asylum and migration policies, now more than ever we need a coordinated and humane approach from world leaders to address the global displacement crisis we see today.
World Refugee Week (18 – 24 June) is a time to acknowledge the strength and courage of the 65 million people that have been forced to flee their homes. Follow our Twitter account to hear more of their stories as we share them throughout the week.