COVID-19's impacts on the world's vulnerable children
As the global coronavirus pandemic reshapes lives around the world, the health needs of children in low income settings continue to overwhelm already stretched health systems. The impact of COVID-19 on children is twofold: the direct effects of the disease itself, and the indirect consequences.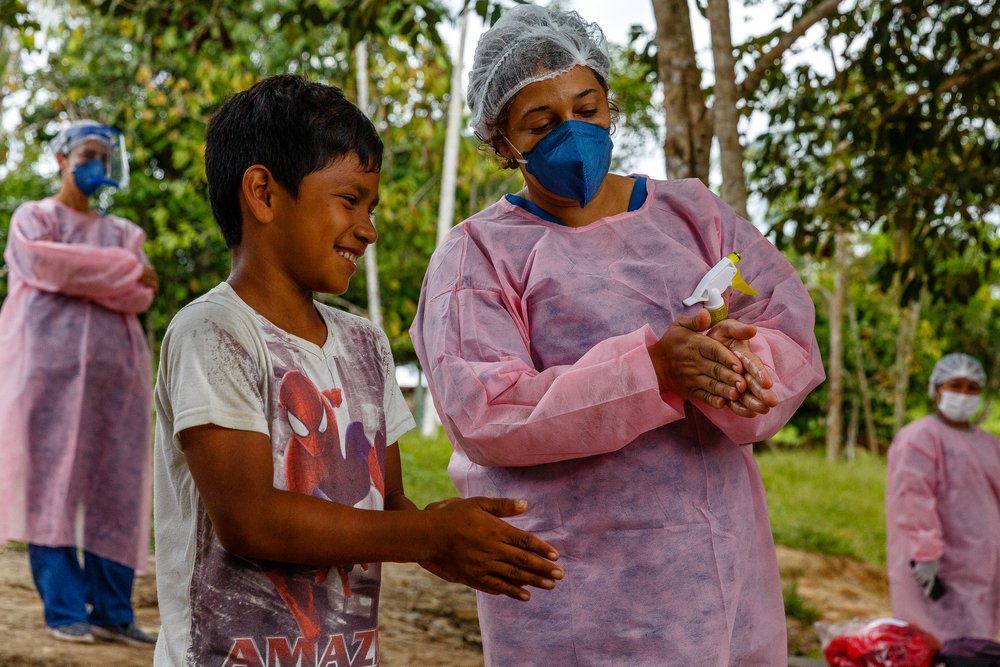 While the direct effects of COVID-19 have so far been overwhelmingly experienced by adults, we are yet to learn how this virus will affect vulnerable children in Médecins Sans Frontières (MSF) settings who often have underlying diseases such as malnutrition or tuberculosis, or are living with HIV. And while it seems children are less likely to be directly affected by COVID-19, they are certainly not spared from the indirect consequences of the virus. 
There are multiple waves that we can anticipate for the COVID-19 pandemic – the first has centred around the direct impact of the disease on patients' health. The waves to follow, however much they relate to indirect impacts, are particularly concerning for children, including restrictions on resources dedicated to non-COVID conditions; impact of school closures on education and mental health; interruption of care for chronic conditions and routine immunisation programs; and overarching psychological trauma linked to economic factors and social disconnection.  
Working as a paediatrician in Sydney right now, I've noticed that healthcare activities have been quieter than usual for this time of the year. We know from our experience and what our patients tell us that there has been a degree of general hospital avoidance, in part due to social distancing measures, school closures, and general fear of being infected with the virus. We've had patients cancel hospital appointments fearful they might be exposed to COVID-19. I've also had family and friends tell me they don't want to see me because, as a healthcare worker, I could be a source of COVID-19 for them. 
 "...we know that children cannot be left behind in this response."
This trend is also apparent in many of the places MSF works overseas. In our hospital in Herat, the epicentre of COVID-19 in Afghanistan, the paediatric services were moved to make room for the COVID-19 response. Our team reported hospital avoidance, partly due to fear of being infected with the virus. Our team also reported a decline in people seeking outpatient care for nutritional management or vaccinations. If their ailment is not considered urgent and life-threatening, then people are avoiding coming to hospital all together. This is worrying in some of our projects where people already have issues with access to healthcare and often present late. 
Increased healthcare avoidance means children with non-COVID-19 conditions will have worse health outcomes. We know that there will be an increase in neonatal illnesses not being addressed, and increased neonatal mortality because of home-based deliveries without skilled birth attendants present to deal with possible complications. Add to this the need to reprioritise services to address COVID-19, which, because of the epidemiology of the disease, is mostly directed at adults. In the places MSF works this has led to the downscaling or even closure of usual paediatric activities. 
Going into the malaria peak in many countries where we work, modelling predicts we could see double the number of malaria deaths because of the impacts of COVID-19. We have concerns that already stretched ministries of health may not be able to do their usual malaria detection and prevention activities, whether it's providing seasonal prophylaxis, bed nets, or making sure health outposts are resourced to test and treat, with many of their staff and other necessary resources redirected to COVID activities.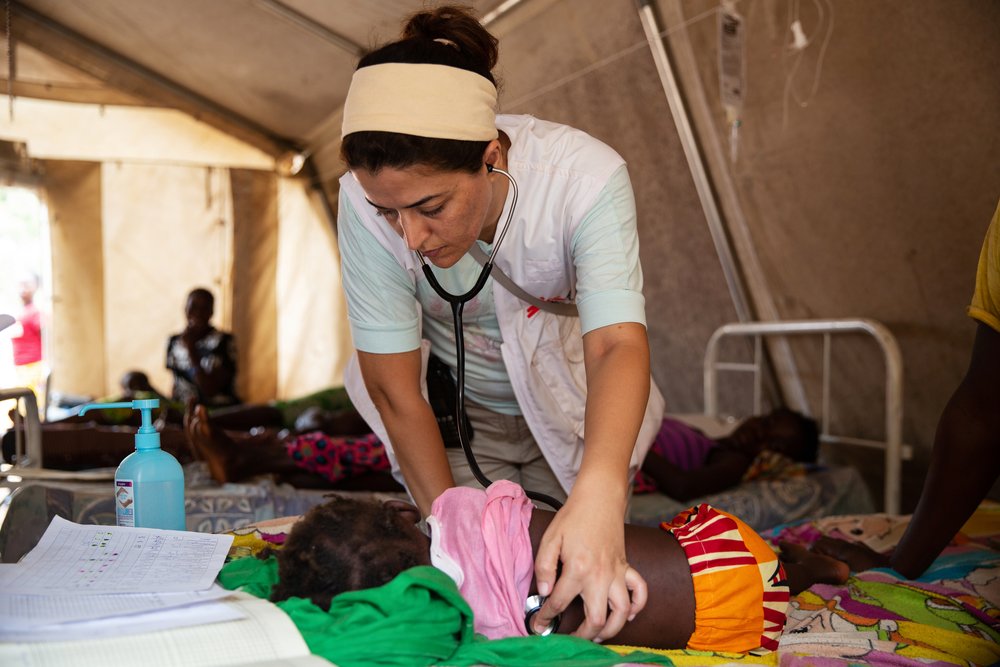 Worldwide, at least 30 measles vaccination campaigns this year have been cancelled or are uncertain to proceed because of COVID-19. In some places where the vaccination campaigns were due, they do not have catch-up immunisation programs, which could have severe implications for years to come. Routine immunisation activities have also been disrupted due to changes in existing health infrastructure and general hospital avoidance. This will no doubt lead to an increased risk of outbreaks of vaccine-preventable diseases like measles, a resurgence of diphtheria in countries where it is endemic including Yemen and Bangladesh, or similarly, polio in Pakistan. 
While we recognise the need to adjust and adapt our care to the current situation, we also know that children cannot be left behind in this response. During the West Africa Ebola outbreak, MSF established the Bardnesville Junction Hospital in Monrovia, Liberia to allow for non-Ebola paediatric patients to get the care they needed. The hospital was opened purely to address the gaps caused by care being reprioritised for Ebola patients. Healthcare providers need to draw on these experiences to mitigate the inevitable risks that will come with children missing out on healthcare during this pandemic. 
Children in low income settings where MSF works will undoubtedly be among the hardest hit as they live in places where the health system is already fractured, and where they already experience difficulties in accessing healthcare. We must ensure, to the greatest extent possible, the continuation of routine vaccination and nutrition programs, the maintenance of seasonal malaria prevention and treatment activities, and health promotion and education to encourage parents to continue to seek timely medical care for their children.
*This piece was first published in MJA InSight+ 
Can you make a donation to support our COVID-19 response?
Right now, Médecins Sans Frontières is providing much needed support and medical care in over 30 countries to counter the COVID-19 pandemic.
Our teams are also gearing up to confront potential outbreaks in the hundreds of areas we were already working before the pandemic struck. We are deploying medical staff, sending supplies and applying nearly 50 years of experience fighting epidemics to protect the most vulnerable and save lives.
 
Can you help increase our capacity to respond by making a donation to our COVID-19 Crisis Appeal?