How we're tackling racism
The protests against police brutality towards black people in the United States keep on reverberating around the world and shining a light on the deadly impact of racism globally, including in Australia and New Zealand.  
So, let us start off this editorial by writing the most important three words you will read here—black lives matter. Full stop. They matter in South Sudan, South Africa, they matter in Australia, they matter in the USA. This is a fact without borders.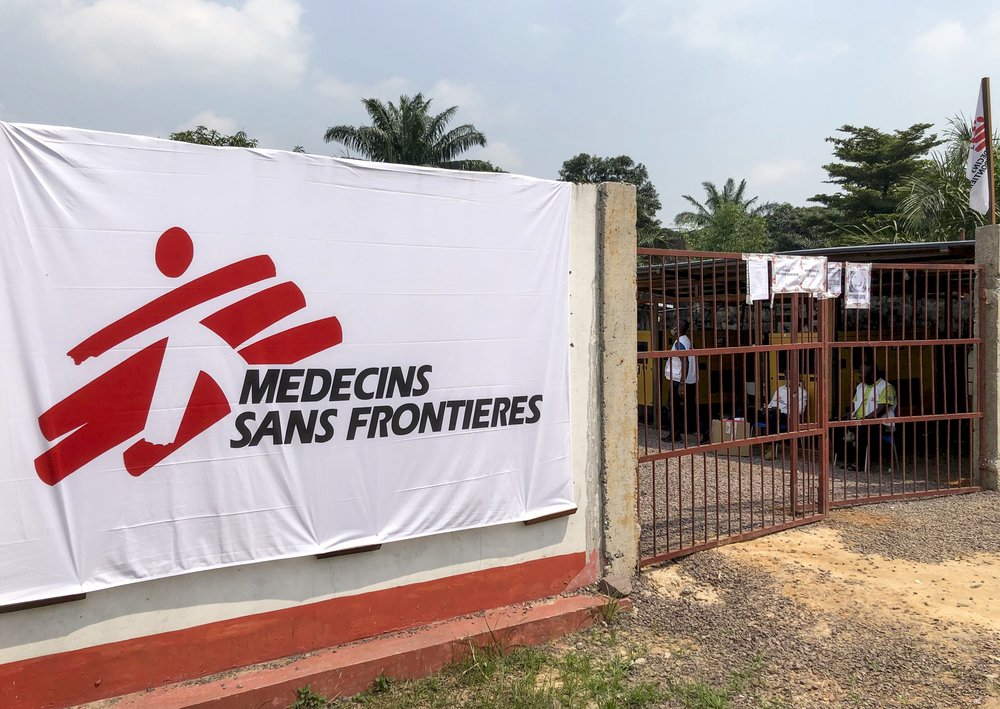 Racism and discrimination run against the fundamental values of our organisation. Médecins Sans Frontières/Doctors Without Borders (MSF) is an independent medical humanitarian organisation. For almost five decades we have offered medical assistance to people based on needs and irrespective of their race, religion, gender, or political affiliation. We also speak out, including when we witness acts of violence, or deprivation of care, directed towards people simply because of who they are.
As a movement, MSF has binding principles which we share – in particular, the Charter and the Behavioural Commitments.  They state how unacceptable discrimination in general is for MSF. This means that individuals remain accountable for their behaviour and while different offices and projects may have different ways of enforcing these principles, we are united in our commitment to them.
But despite our strong values and humanitarian commitment, despite all the work supporting better inclusion and diversity, MSF is not immune to racism and we are very aware that there is still a lot more work to do. We are well aware, for example, that a key issue is that people from western countries are still over-represented in our senior management in headquarters and in the field. 
In Australia and New Zealand, where racism is an ongoing problem that directly affects many, we know we must do more. MSF Australia and MSF New Zealand's executive team, board and trustees are committed to preventing racism and discrimination within our organisation, and to strengthening our diversity and inclusion approach for all.
Actions we're taking at MSF Australia
Facing our own shortcomings, we have chosen an ambitious approach on what we want to change internally, and a modest approach regarding our communications. Because for us the priority is to listen and to do better. 
To listen and do better we have prioritised diversity and inclusion in our annual plan and our new 4-year strategic plan as a measurable deliverable.
Actions implemented by MSF Australia over the last two years 
Benchmarking diversity through a staff survey in MSF Australia headquarters 
Employing an external organisation to complete an audit on our diversity and inclusion practices 
Implementing diversity and inclusion training 
Setting up a diversity and inclusion council 
Including diversity and inclusion as a standing topic at the leadership team level 
Connecting with an Aboriginal organisation to listen and learn from them and organise an office Welcome to Country, and receive their advice on our Acknowledgement of Country in our meetings 
Moving to a more flexible work environment to include a wider and more diverse range of professionals 
Reinforcing our commitment to diversity and inclusion through our recruitment advertising, encouraging people from a wide range of backgrounds to apply, including Aboriginal and Torres Strait Islander peoples, people from culturally and linguistically diverse (CALD) backgrounds and people with disabilities. 
Advertising for roles in a broader range of recruitment sources, targeting often marginalised groups to attract more diverse talent 
Recognising the diversity of our supporters and responding to their needs. 
What are and will be our next steps? 
Working with our New Zealand colleagues and association members to the best approach to understand and acknowledge the Maori culture in Aotearoa New Zealand.
Set measurable objectives in our 4-year strategic plan for 2020-2023, including to increase staff diversity  
Communicate current and future objectives to our staff, association members and supporters. 
We are committed to do more to become a more inclusive and diverse organisation.
Actions across MSF internationally
MSF Australia is just one part of the global MSF movement, and action on this issue is needed across all MSF projects and offices. While 90 per cent of our staff are recruited from our project countries, globally, our senior management fails to reflect the diversity of our organisation as a whole, and we need to do far more to address this.  
Already, over the past decade, the percentage of MSF's international programme coordinators from non-Western regions grew from 24 per cent to 46 per cent. 
To reach that result we have intensified recruitment opportunities for locally hired staff in project countries to allow them to reach more senior management positions. We have focused on recruiting through regional hubs like Beirut, Dakar, Hong Kong, Nairobi and Rio de Janeiro and opened more key positions in these hubs to encourage non-European staff to fill senior positions. We also have designed specific career path and training development packages to offer opportunities to people from non-Western countries. 
In 2019, we opened our first non-European operational centre, based in Abidjan, Cote d'Ivoire, in West Africa. Some other operational cells/desks have also been relocated outside Europe, like in Dakar, Senegal. In our own region, MSF offices in Sydney, Tokyo and Hong Kong are coordinating their efforts in a project called SEEAP (South East and East Asia Pacific) to develop our synergies including on recruitment and development of regional staff.   
Our leadership has welcomed the current discussions on racism as an opportunity to accelerate change within our organisation. MSF's Executive leadership is committed to leading the way on the radical and authentic action sought by our associations. We are committed to proposing and implementing reforms that allow the rich diversity of the global MSF movement to be mirrored in our international governance, and are determined to lead MSF as a diverse and equitable global organisation.
Our commitment
While this provides some details of the actions MSF has taken, we know that progress is not fast enough. We are committed to do more, to become a more inclusive and diverse organisation. Globally, MSF needs to rethink its approach to staffing, ensuring that institutionally discriminatory practices, policies and culture are eradicated, and that any individual attitudes and behaviours are addressed.   
We are also willing to be held accountable to our progress and we will share this progress in our internal and external reports. 
MSF is known for speaking out about how our patients are suffering. Right now, we are also listening, and as leaders of this vibrant organisation we are hearing that we need to do better.  
Jennifer Tierney 
Executive Director 
Médecins Sans Frontières Australia 
Médecins Sans Frontières New Zealand