MSF asks Australians to #VoteForHumanity in the Federal elections
As millions of Ukrainians pour over borders seeking safety, Médecins Sans Frontières/Doctors Without Borders (MSF) is urging Australians to bring their humanity to the polling booth in the upcoming Federal elections.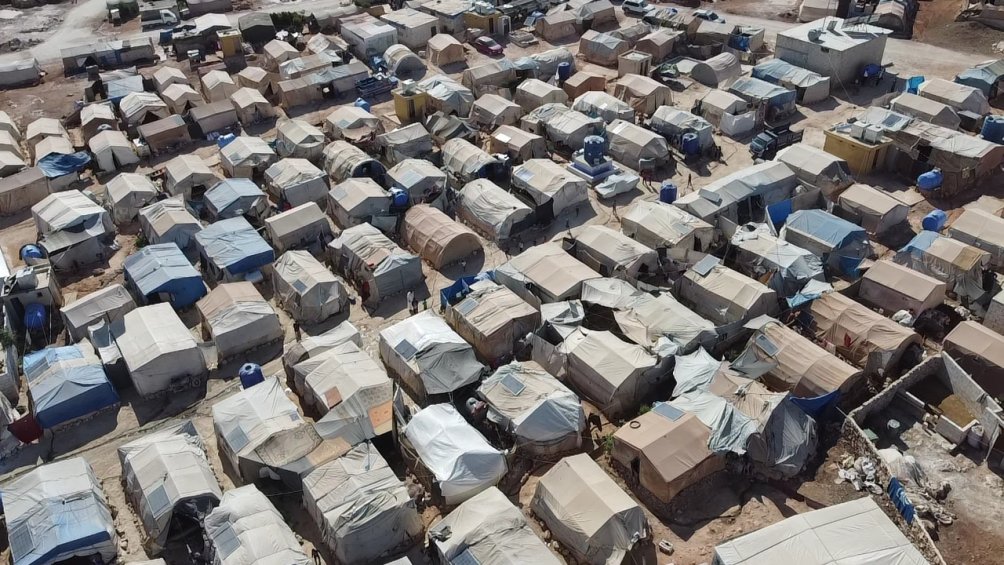 "Successive Australian governments have turned their backs on national values and embraced policies that are inherently selfish and self-serving. Australians can and must vote for candidates and parties who look at refugees seeking asylum as a humanitarian issue first, and not a burden or a security threat."
 
Australia's refugee policies have been costly and cruel. As a direct result of punitive offshore detention policies designed to deter people from reaching Australia's shores, refugees and asylum seekers have languished for almost nine years while being held in detention in Nauru, Papua New Guinea and Australia. At this time of global crisis, it is important that Australians demonstrate their humanity and call on their politicians to reflect humanitarian principles in our foreign and domestic policies.
 
"We know Australians value a principled approach to refugees," says Simon Eccleshall, MSF Australia's Head of Programs. "Over 50 Australians go overseas each year with MSF carrying out humanitarian work, and tens of thousands of Australians support us financially with such generosity. They do this because their values are reflected in the work that we do."
 
MSF treated refugees caught up in Australia's horrendous 'offshore processing' policy in Nauru in 2017-2018 and in Papua New Guinea in 2019-2020. On Nauru, the severity of mental illness for these people caught in limbo was among the worst our teams have ever seen globally, including in projects providing care for victims of torture.
 
"In providing psychological support to people held in offshore detention on both Nauru and Papua New Guinea, I witnessed people become immobilised by depression and helplessness," says MSF psychologist Sue Mitchell. "The experience of humiliation and degradation for people was overwhelming, the erosion of resilience unlike I have seen elsewhere.  For the hundreds of people in offshore detention who were only seeking a peaceful life, a life free of persecution, there is no end."
 
"Guilt and regret are very heavy," said one refugee supported by MSF in Port Moresby in 2020. "I always have a feeling like I've done something wrong, and I'm being punished… I've made a mistake and it's been costly… I'm self-hating because I can't move, can't speak for myself. The thought of suicide is the one thing that calms me, because the stress will be lifted. I am just wanting peace."
 
MSF is calling for three simple solutions to address Australia's cruel refugee policies: i) immediately release the remaining people in closed detention into the community while they wait for resettlement; ii) urgently implement the New Zealand deal to relocate all asylum seekers and refugees affected by Australia's offshore processing system in Nauru, Papua New Guinea and Australia; and iii) increase the general refugee intake by at least 20,000 people per year, including a plan to address the plight of the Rohingya.
For 11 months from November 2017 until October 2018, MSF provided free psychological and psychiatric treatment on Nauru to refugees and asylum seekers, as well as to Nauruan nationals, under an official agreement with the Nauruan government. In October 2018, the Nauruan government forced the closure of MSF's mental health activities, advising that our services were "no longer required". In December 2019, MSF commenced tele-mental health services for refugees and asylum seekers held in Port Moresby, who had been transferred from Manus Island. MSF psychologists and cultural mediators conducted over 140 tele-health counselling sessions for 18 patients with activities concluding in March 2020.  The project aimed to prevent further mental health deterioration among asylum seekers and refugees after the repeal of the Medevac bill, which had given independent doctors more decision-making power on medical transfers to Australia. 
The Australian section of MSF was established in 1995 and is one of 24 international MSF offices around the world committed to delivering medical humanitarian assistance to populations in crisis. Last year more than 113 field positions were filled by Australians and New Zealanders. MSF delivers medical care based on need alone and operates independently of government, religion or economic influence and irrespective of race, religion or gender.