Stories From Patients & Staff
"I want to walk again and inspire others who have survived what I went through" Migrants are pushed into ever more dangerous routes to cross Mexico
The anti-migration policies pursed by the Mexican government along the southern border, which include new controls and raids, have greatly increased the vulnerability of migrants and asylum seekers. They are preyed on by organised criminal gangs and forced into ever more desperate acts that leave them with serious injuries. Many migrants have been killed or horrifically injured while trying to board the northbound trains, known as La Bestia [The Beast]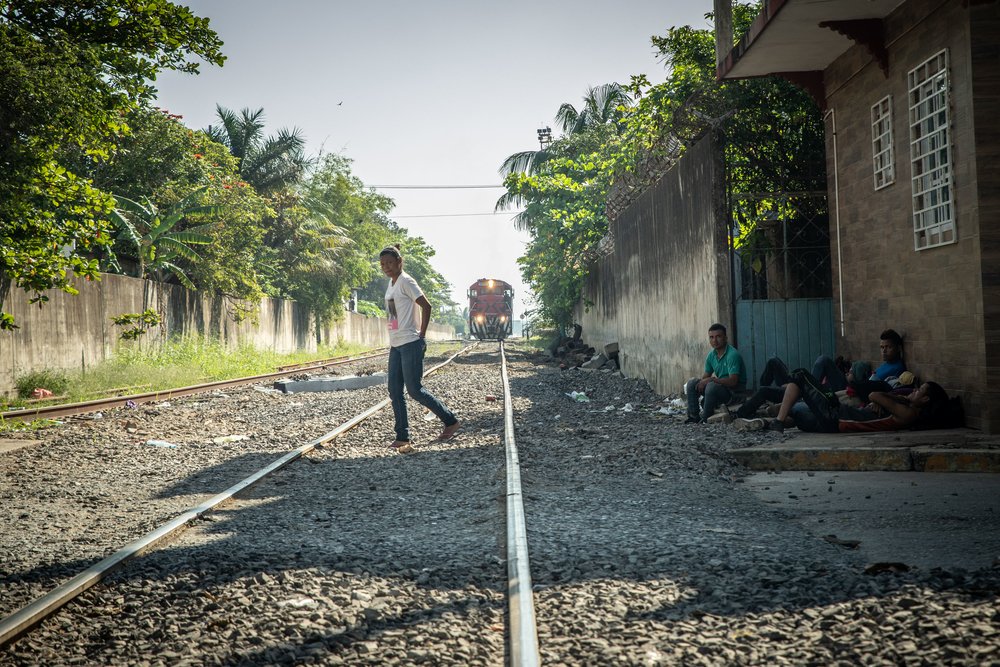 This was the case for Lurvy Elisa Ramírez, 44, who was hit by the train last December as she fled from members of the National Guard. Her wounds were so severe that her legs had to be amputated. After being discharged from hospital, Lurvy is completing her rehabilitation at Casa Catalina, a refuge for vulnerable groups in Coatzacoalcos. At the hospital and in Casa Catalina she has received medical and mental healthcare from MSF teams. The organization has recently implemented prevention protocols for COVID-19 hand in hand with the municipality's health authorities in Casa Catalina.
"I had to flee the province of La Esperanza in Honduras. The situation there is very dangerous. Crime is everywhere and there are no jobs. Businesses cannot survive because you have to pay a heavy 'war tax' [extortion paid to gangs] and if you do not pay them, they kill you. I had a small shop selling food that did not pay much and when they asked me for money I couldn't pay. I had to send my four children to another province. Their father went with them because I had to flee," recalls Lurvy.
"For me, it was really sad having to leave my home five months ago, to leave everything behind. As a woman, it was very difficult to have to travel alone, not knowing how the journey was going to turn out. I knew it would be hard because of the things people tell you, about the attacks and assaults, and the chance you might be locked up or deported."
As soon as migrants reach Mexico, they are persecuted by both criminal gangs and the authorities, who have increased their checkpoints and raids on migrant groups. In addition, the public system for migration in Mexico has collapsed under the demand for humanitarian visas, protection and shelter. Following a change in Mexican immigration policy, it has become more difficult for foreigners to obtain the necessary permission to cross the country to reach the United States without having to hide from the police and immigration officials.
"When I arrived in Chiapas, I was told that the COMAR [Mexican Commission for Refugee Assistance] helps migrants with their immigration papers, so I went and started the process. I went every Tuesday, but two months went by without any progress. I was afraid to stay in Chiapas because I was alone and the gangs that tyrannise people from Central America are in that area. I was tormented and harassed by a man. I didn't know what his intentions were. I was also told that gangs operate there and I was afraid they might find me. I panicked and decided to take the train north."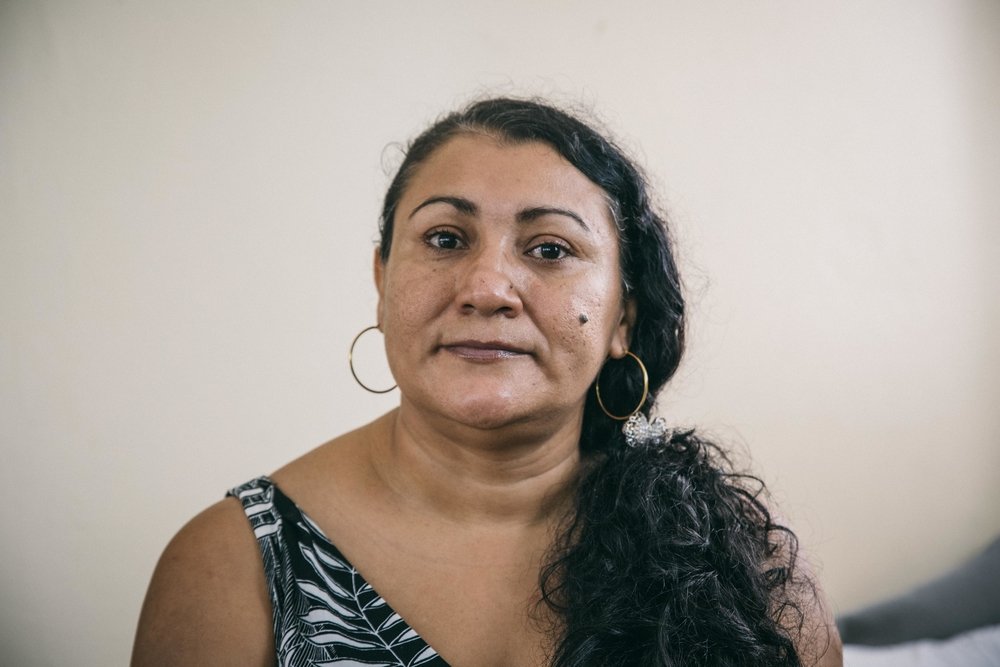 The persecution and criminalisation of migrants makes them even more vulnerable by restricting legitimate channels and forcing them to choose dangerous routes to evade immigration controls.
"I came as part of a group to Coatzacoalcos. We wanted to take the train to Tierra Blanca. We waited until we heard it approaching. Then everyone began to run. The migra [immigration agents] were waiting at the spot where the train slows down, so we had to try and board it it later, when it starts to accelerate again. We were stumbling because we were afraid that we would be caught by them. I tried to grab the side of the train, but I couldn't reach it. The next thing I remember I was lying on the ground with everyone crowded around me. I didn't want to look at my legs, but the pain was excruciating."
"Everyone there − fellow companions, residents in the area − all tried to help me, except for the police. They made me a tourniquet, called an ambulance and brought me to the hospital. I was taken straight to the operating theatre and when I woke up, I didn't have my legs. I have been in Coatzacoalcos for three months. I thank God because I'm alive and I must keep going for my children's sake."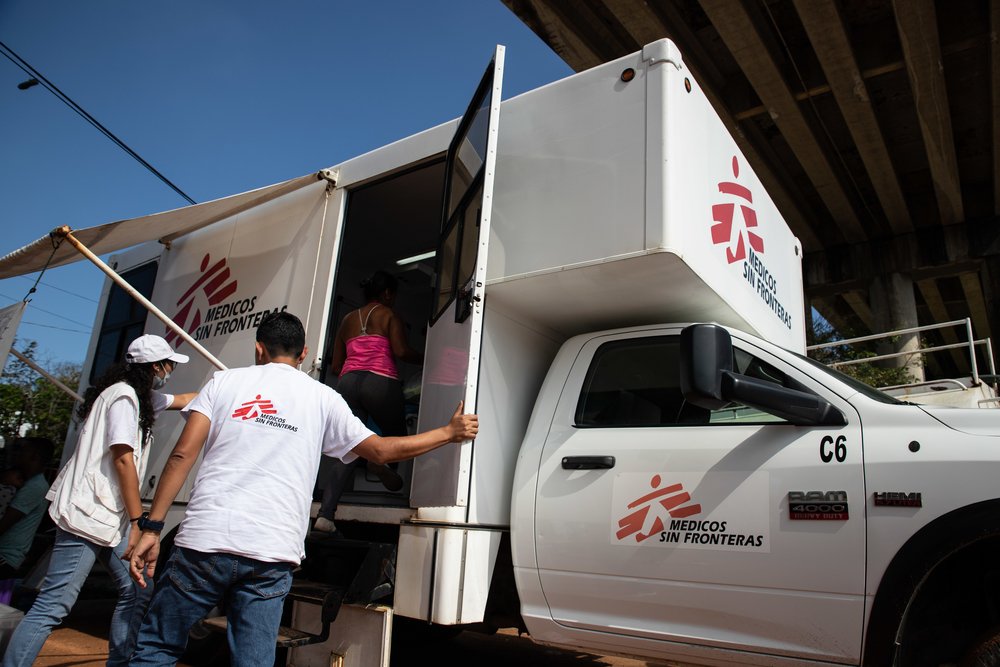 After several sessions with the MSF psychologist, Lurvy is more optimistic about her future. "I feel calmer. I know that I no longer have my legs, but I'll have my prosthetics. I'll restart the processing of my papers and I hope they will grant me refuge because I will be killed if I return to Honduras."
Despite the physical and emotional pain she has endured, Lurvy remains hopeful of finding a better life for her family. "I want to walk again and inspire others who have survived what I went through because I know that many people have had the misfortune of falling from the train. I also hope to bring my children here because they are in danger in Honduras and I want them to have a future, an education. They are the reason I keep going and keep fighting. They make me happy. I've learned to motivate myself because I have to keep going. I know this is going to happen."
"We have noticed that fewer people than usual are passing through Coatzacoalcos, a transit route for regular migrants, due to the immigration controls. These are a few metres away from where our teams provide medical consultations and where migrants can usually get on the train," says Gemma Pomares, head of MSF medical activities. "This means that, for fear of being arrested, fewer patients are accessing our clinic, even if they are in need of medical care. And we are seeing how serious accidents are being caused."
"The fact that the authorities denied Lurvy assistance shows the dehumanisation in the heart of the immigration containment policies. The actions of the Mexican authorities are endangering migrants' lives,"concludes Sergio Martín, general coordinator of MSF in Mexico.