Stories From Patients & Staff
25 years: Always evolving, always moving forward
As we mark 25 years of Médecins Sans Frontières (MSF) Australia, we celebrate the people who have shaped our organisation – and continue to champion our mission.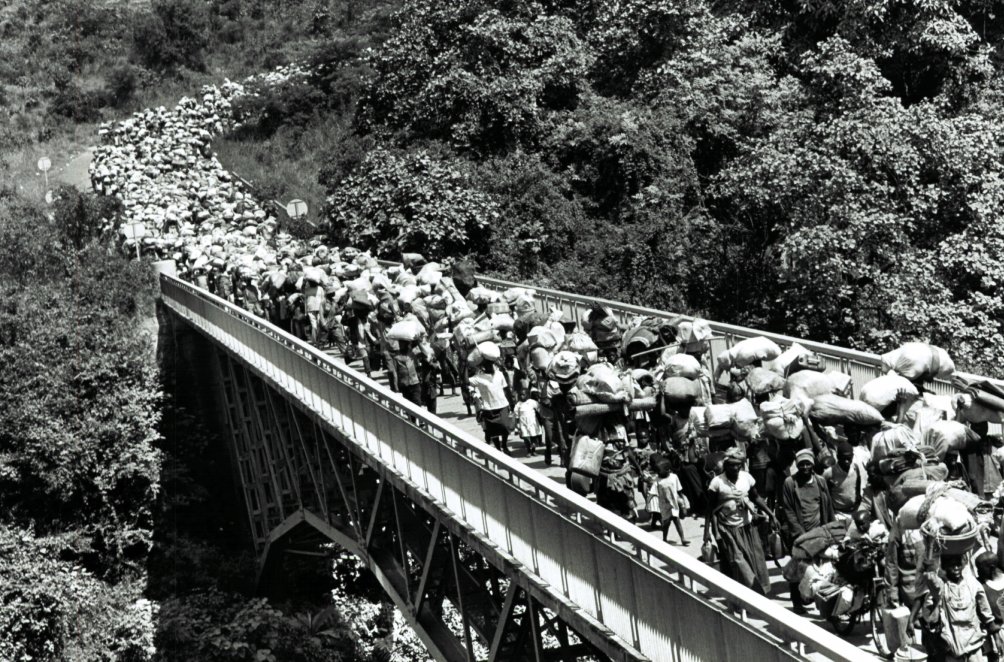 MSF is an incredible associative venture. Our world-renowned medical humanitarian work has contributed to saving lives and alleviating suffering in many global crises over the last 50 years. And this year we mark a quarter century of MSF Australia.
Growing up in the 1990s, the time that MSF Australia was founded, I was inspired by aid workers in places like Ethiopia, Rwanda and Bosnia. The news events of my adolescence reminded me that, as an Australian, I also had a responsibility to be a citizen of the world. More than that, they affected so many people and caused so much pain.
I myself joined MSF in the early 2000s. The crises we met then included the Indian Ocean tsunami of 2004, violence causing mass suffering in Darfur, Sudan, the earthquake in Kashmir, the ongoing crisis in Haiti, further complicated by the earthquake of 2010: the list goes on. If it involves armed conflict, epidemics, natural disasters or people who are excluded from healthcare, chances are it's an MSF operational context.
In the many years that I have been involved with MSF Australia, as a field worker, a Board member and President, I've seen our organisation mature and evolve. About two years ago, for example, our International Board and executive platforms validated a statement confirming what we already knew: there are three 'peoples' in our work – our patients, our workforce and our supporters. 
"There are three 'peoples' in our work – our patients, our workforce and our supporters." 
Patients have rights, wherever MSF works. A patient charter currently being drafted will reaffirm that the patient is at the centre of our work. No longer is it acceptable, if it ever was, that patients in low- and middle-income countries should feel fortunate to have low quality medical care.
Patients deserve to have experienced humanitarians delivering their care. Knowing that many of our field workers don't stay with us after their first field placement, we've become better at understanding professional needs and providing career paths in an industry that struggles with longer-term human resource planning.
Furthermore, we are now better able to balance the medical needs we see in the field with our duty of care as a responsible employer. Our charter talks of our field workers' understanding "the risks and dangers of the missions they carry out". It will soon say more on the responsibility to ensure field workers remain safe despite the dangers of the active warzone, the risk of infectious epidemics, or the uncertainties of natural disaster. 
Finally, it's our supporters who enable our mission. It is with your trust and generosity that we can maintain our independence and impartiality, to reach the people who need us. Unlike other organisations, we don't simply seek dollars, but look for supporters of our medical humanitarian social mission – to amplify our patients' stories, giving them a global reach. MSF's ability to speak out, bear witness to atrocities and tell truths to power is part of our DNA, and should never be re-engineered.
Another 25 years from now, wars will still exist, and MSF will continue to treat both direct or indirect victims of these conflicts. Myanmar, Bangladesh and Afghanistan come to mind; places where an ethnic minority has been expelled; wars where civilians are regularly the largest proportion of dead and injured.
After World War II, the Geneva Conventions were written to bring a sense of humanity to places where little existed. International humanitarian law was set down on paper, but these words are challenged time and again. Hospitals are bombed despite their coordinates being known, civilian ambulances are targeted, and non-combatants are drawn into conflicts they don't wish to be a part of. This is the world in 2019, and MSF sees it today in places like Yemen, Iraq, Afghanistan, Libya and more.  
"Médecins Sans Frontières' ability to speak out, bear witness to atrocities and tell truths to power is part of our DNA, and should never be re-engineered." 
The other challenge MSF faces today is the way nation states are shutting their borders and closing their minds. People seeking asylum are committing no crime: whether it be in Central America, the Mediterranean or the Pacific, they simply want safety. The men, women and children detained have broken no laws. Their stories, whether from their home countries, journeys or their ongoing detention, are often horrific.
Marking 25 years is difficult for MSF Australia. We have lost people along the way, both in the field and our Association. But our mission remains clear: independent medical humanitarian action, wherever people need it, however we can.
Thank you for your incredible support over the last decades. It's only through increasing public generosity that we've been able to sustain – and massively increase – Australia and New Zealand's contribution to the MSF movement. Our shared project is still needed, on a regional and global level. As we embark upon the road of the next 25 years, I hope that you will continue the journey with us.