Stories From Patients & Staff
25 years of Australian and New Zealand humanitarianism
Australian and New Zealand field workers have made an amazing contribution over the 25 years since Médecins Sans Frontières (MSF) Australia was established.  
Our field workers have been, and continue to be, leaders in MSF's response to humanitarian crises around the world – and their stories honour the voices of those we serve: our patients.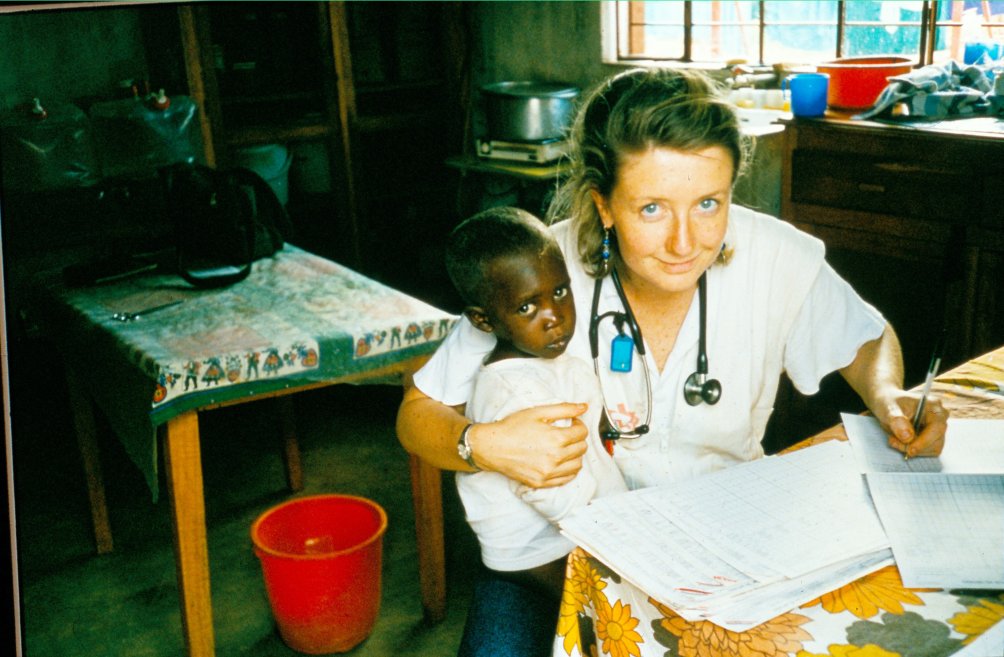 In 1994, MSF remained in Kigali, Rwanda, throughout the genocide of more than 800,000 people, and made the unprecedented decision to call for international military intervention. MSF teams – including our first Australian-recruited field worker, Dr Nicole Gilroy – also worked in Burundi, extending assistance to Burundians repatriated from Rwanda. 
"Rwanda was a nightmare no one who lived through will ever fully wake up from."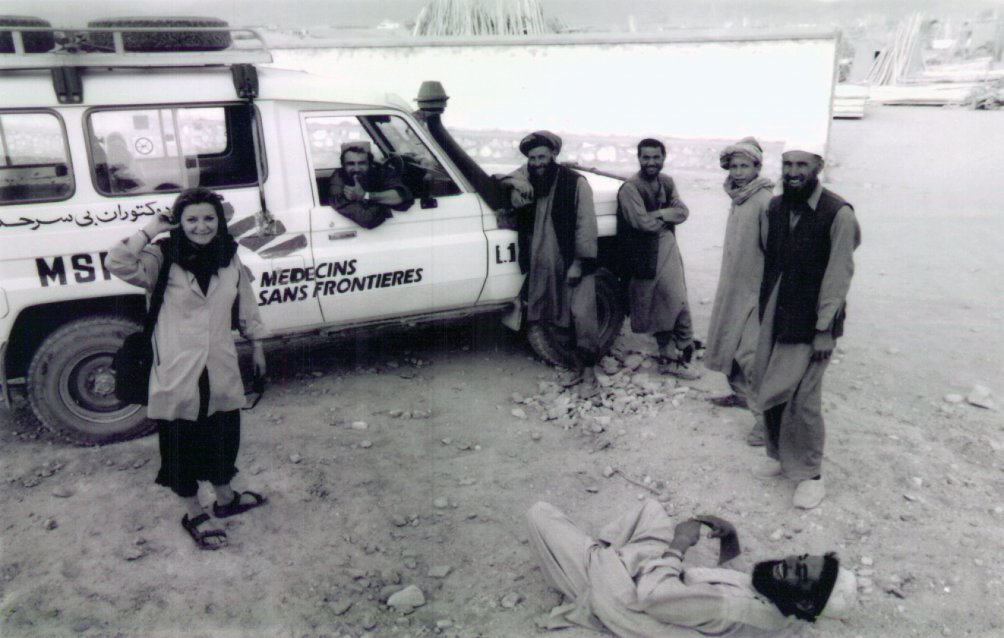 "I was first sent to Malawi with MSF in 1997. The year was spent working with children who were affected by HIV/AIDS. We barely had enough medication to treat their symptoms, never mind the source. As I watched the children die one by one, I became increasingly frustrated and angry… when I heard that a new pilot program for treatment of HIV was being trialled in Chiradzulu, Malawi (in 2002), I chose to return. 
"The MSF program was set up in the local district hospital… we offer the drugs free of charge (at a cost to MSF of $30 per patient per month). HIV patients are treated with antiretroviral drugs and HIV-infected pregnant women are offered a short course treatment when they commence labour. Their babies are given Nevirapine syrup within 72 hours of birth to reduce the transmission of HIV from mother to unborn child.  
"Though critics of our program have told us that patients would not be able to follow the strict drug regime or return for clinical follow-up ("they don't even own a clock, how will they know what time to take their pills?"), we have found, without exception, that patients not only adhere to the strict regimes but also walk for up to three hours to keep their clinic appointments." 
Helle Poulsen-Dobbyns, from Sydney, on witnessing the impact of antiretroviral drugs for HIV/AIDS patients on assignment as field coordinator in Malawi, 2002.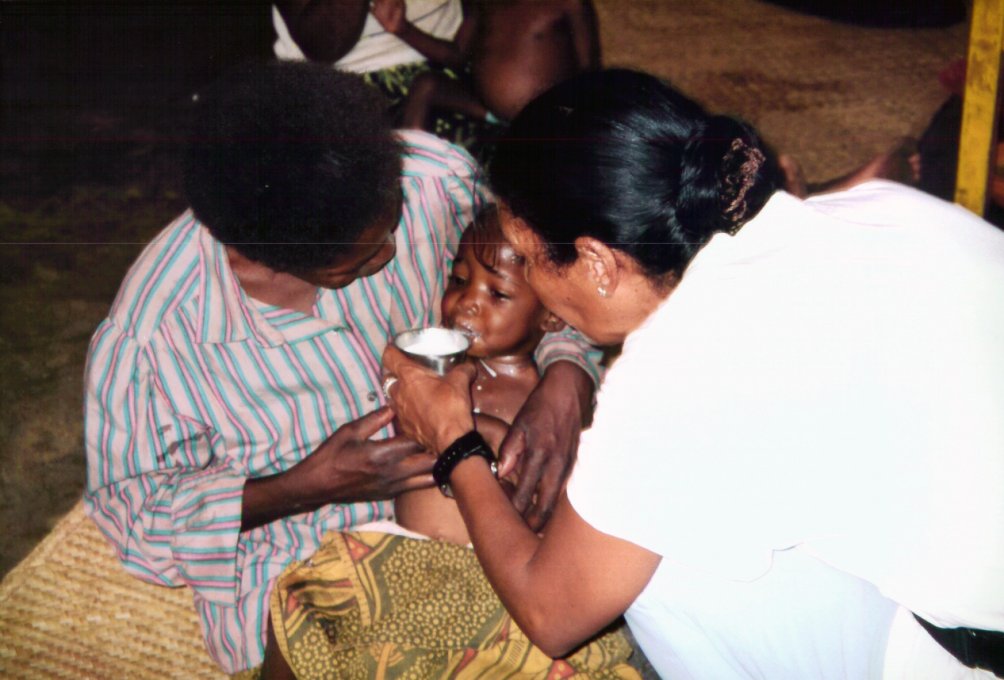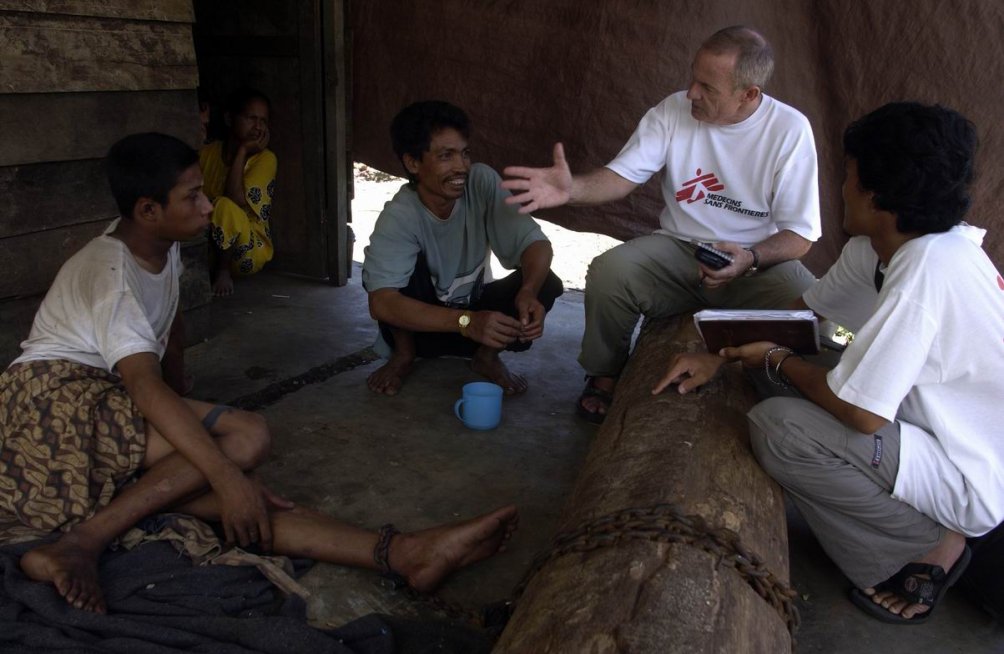 "Since I arrived, I have seen dozens more reasons for both elation and dismay. If vulnerability is the defining feature of displaced persons, then their response to this surely shows the depths of the human capacity to survive. So, while my hospital round each day is full of people who have tipped over the edge of vulnerability, it is also full of those who survive against the odds."  
 – Dr Hamish Graham, from Melbourne, writes from a field placement in Darfur, Sudan, in 2008. MSF began working in Darfur in 2004 to provide nutrition, water and sanitation and medical care for hundreds of thousands of people fleeing violence.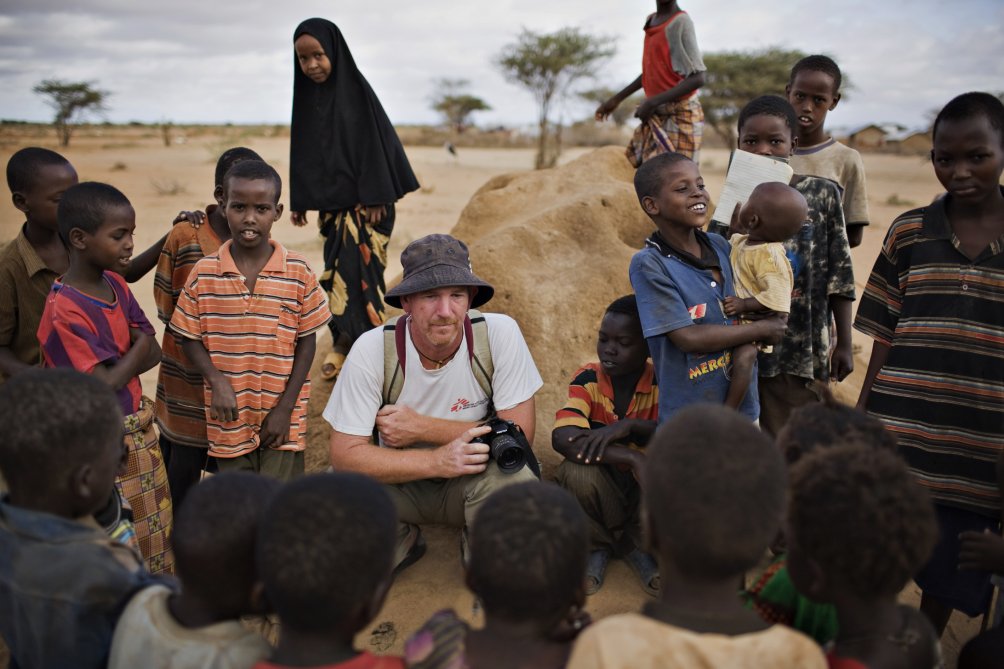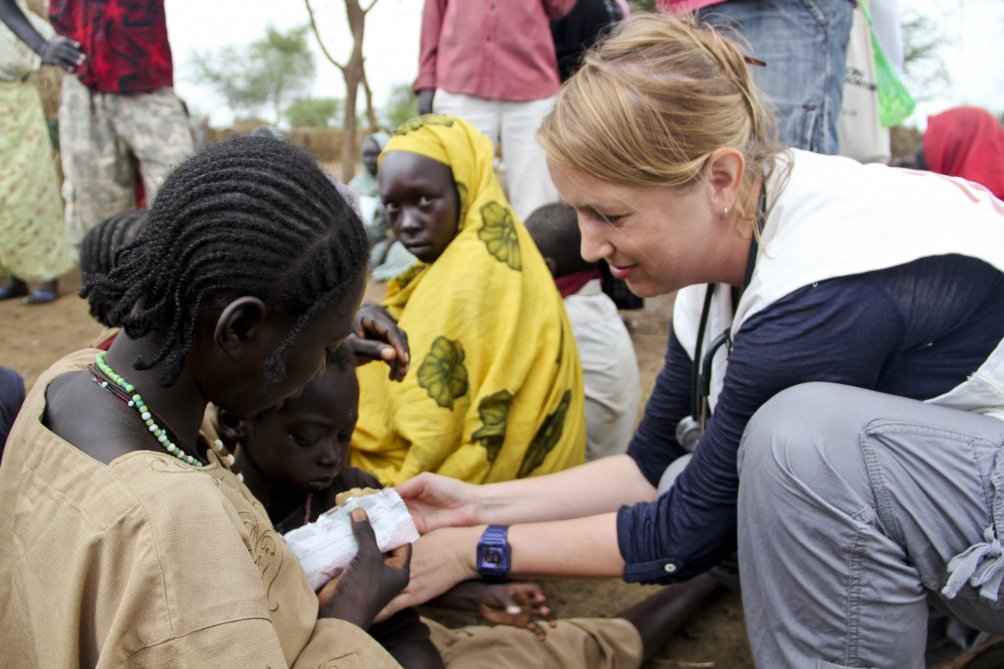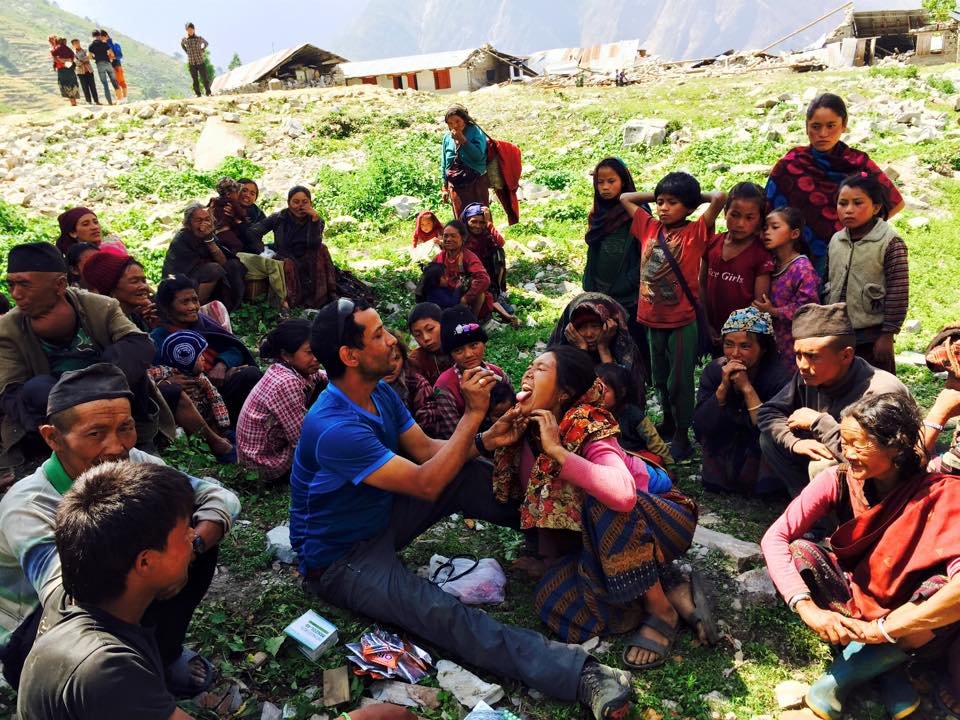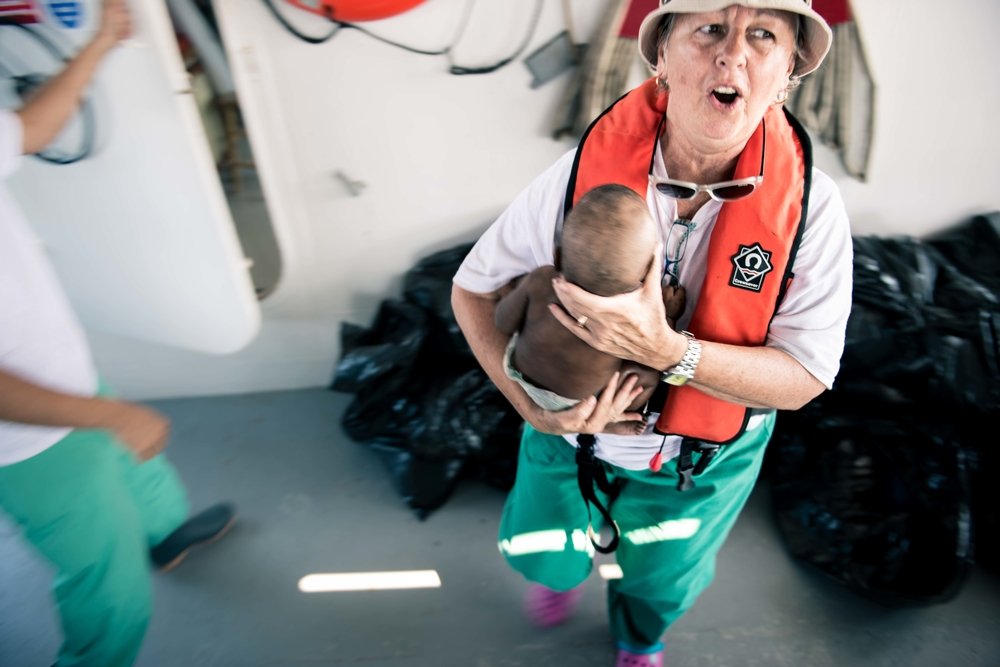 "We have a baby on our ward who is dehydrated and so severely malnourished that we're not quite sure how old she is. She was brought to us by a woman who found her left behind at one of the border crossing points. This child has no family that we know of. And yes, she's getting medical treatment, and thankfully improving every day, but where is she meant to go from here?    
"I can only imagine how incredibly terrible it must have been in their home village, if this is what they chose. If this is the better option, the other must have been a living hell."   
– Kate White, a nurse from Brisbane, writes home from Cox's Bazar in 2017, as MSF teams provided urgent medical care to a massive influx of Rohingya refugees fleeing targeted violence in Rakhine state, Myanmar.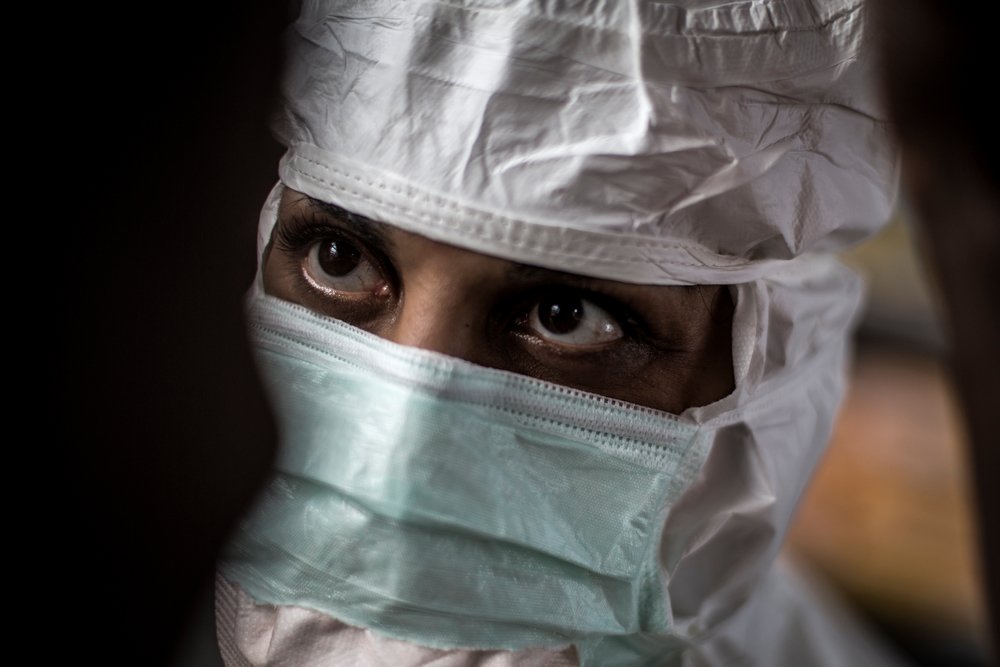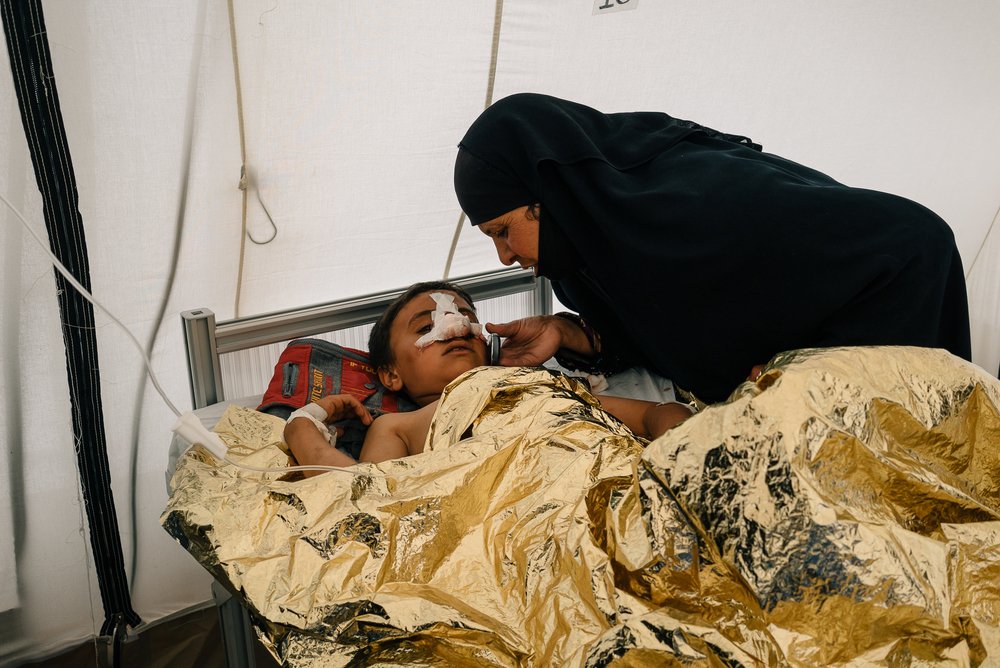 "A call came through that a suicide vest had been detonated at a checkpoint and 'a few ambulances were on the way.'
"I've never wanted to forget something so desperately as the first time I saw you. As I finished treating the sixth patient in an hour, I watched as you were wheeled into the only empty space in a rapidly shrinking emergency room. Yours was one of two tiny bodies laid out on a steel bed meant for broken adults, bodies destroyed as tokens of war. Your baby brother was next to you.
"I choked back tears and the acrid taste of vomit as my world hurtled from one where babies cried when they were immunised, hungry only in the minutes it took to prepare a bottle, hurt only in learning to walk – to one where children are brought to hospitals bloodied and seemingly lifeless.
"Two weeks later, I was the fortunate one. Tracking you down to a hospital two hours away, I walked with quiet apprehension into your room to find you sprawled in childish sleep – one hand instinctively flung over your younger sibling, your ally. And then on waking, seeing you vital, playing, cuddling for hours is the most precious memory I could take from an experience that overwhelmed every sense."
– Dr Georgie Woolveridge, from Hobart, recalls a child patient she treated in 2018 in Tal Maraq, Iraq. 
"I witnessed a system that shatters people's resilience, identity and hope . . . It is extremely concerning that our patients remain on Nauru, with no access to independent mental health services. As a doctor, I believe I have a professional duty to advocate for my patients; to address the cause of their mental health decline rather than continuing to simply provide individual treatment." 
– Psychiatrist Dr Beth O'Connor, from Christchurch, treated asylum seekers and refugees on Nauru for 11 months, until the forced exit of MSF from the island in October 2018. 
MSF field staff worldwide provide lifesaving medical and technical assistance to people who would otherwise be denied access to basics such as healthcare, clean water, and shelter. Find out more about becoming a field worker here.