Stories From Patients & Staff
5 patients who stayed in our memory in 2019
In 2019, Médecins Sans Frontières/Doctors Without Borders (MSF) provided medical care for people in 74 countries. Here are some of the most unforgettable stories from our patients over the last year. 
Mohamed: story of success in Gaza 
When Australian orthopaedic surgeon Dr Thomas Schaefer went to Gaza with MSF in 2019, he witnessed horrendous gunshot wounds on patients as young as 11 years old.  
As of October 2019, Israeli forces had shot more than 6,500 people during protests at the fence between Gaza and Israel, which began in March 2018. "The injuries I've seen [in Gaza] are the worst that I've ever seen in my career," says Dr Schaefer. 
Mohamed, a 15-year-old patient, was wounded when he went to see the protests at the border with some friends. He was treated by Dr Schaefer and the MSF team in mid-2019, and four months later,  Dr Schaefer received news of Mohamed's progress. 
Since the beginning of the 'Great March of Return' protests in Gaza in March 2018, MSF has scaled up our activities to provide medical care for gunshot patients, including orthopaedic reconstructive surgery, treatment for infections, and intense levels of follow-up and rehabilitation. 
More than 4,800 people injured during the demonstrations have been treated in MSF clinics since March 2018.
A little life in Aweil, South Sudan 
Dr Connie Chong, a paediatrician from Sydney, shared this story in May 2019 of a baby admitted to the operating theatre in the Aweil hospital. 
"We treated a baby who required high-risk surgery to save her life. We initially thought the baby had meningitis, but it then became apparent the problem was with her intestines. 
"The conversation with the mother was difficult; without the surgery, the baby would not survive, but she would also have a slim chance of making it through the operation. 
"The mother had travelled far to reach us and had no one to support her, and her baby was severely sick – yet she found it within herself to smile throughout the day. I felt we had no choice but to fight for this little life. 
"Although our operating theatre isn't equipped for such a tiny 1.6 kg body, the operation went well. We found the cause of the problem: a significant narrowing of a section of the small intestine. When we delivered the baby to the neonatal ward in the evening, the whole team was on board to provide care. 
"She is now stable, but the recovery process is still hazardous, with the risk of infection and other complications."  
Mwamini: cured of Ebola in the DRC 
Among the devastation of the ongoing Ebola outbreak in the Democratic Republic of Congo (DRC), there are stories of hope. Dr Saschveen Singh, a general practitioner from Perth, received wonderful news while working in the Ebola treatment centre in Butembo. 
"The first patient who was discharged as cured from our unit was Mwamini. The literal translation of her name is 'faith'.  
"With her consent, I share with you this incredible moment. This has touched my heart forever: she had just found out that she no longer had Ebola DNA in her bloodstream and was told she was safe to be discharged from the treatment centre. 
"When she heard the news, Mwamini broke into song and dance. Our hardworking team and two fellow patients joined in to celebrate this most joyous news! Even better, the two other patients have also since been healed!" 
Mwamini went on to join the centre as a carer to support families with a child undergoing treatment for Ebola. 
Ahed: victim of war in Iraq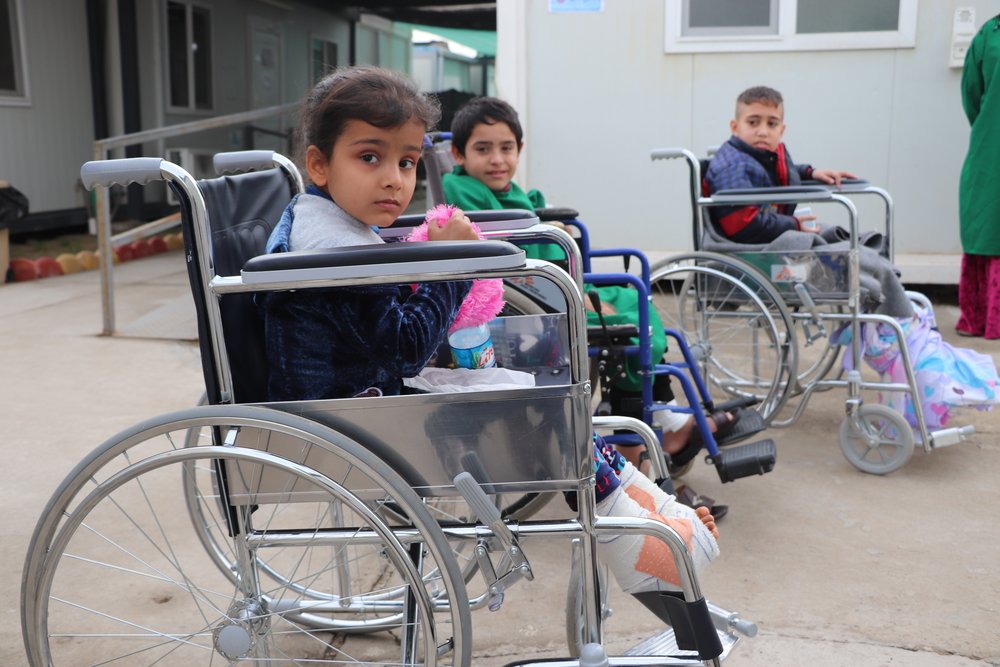 In a ward at MSF's post-operative care facility in Mosul, in April 2019, Ahed is sleeping deeply. The young girl just underwent her 27th surgery in less than two years.  
Her aunt, Rana, puts her hand on Ahed's head and whispers, "I just hope her wounds will heal, so she's not constantly reminded of what happened to her family." 
On 19 June 2017, the battle for Mosul entered its fiercest phase as the Iraqi army tried to retake the last quarters of the Old City from the Islamic State group.  
Rana explains: "Ahed's family were living in the area. They tried to flee, but the Islamic State fighters brought them back and put explosives around their house before climbing on their roof to use it as a strategic position." 
"Soon after, two airstrikes hit the neighbourhood. Seventy families died within a few minutes. Ahed, two of her sisters and a neighbour were the only survivors," she continues. She survived, but her body was riddled with shrapnel. Around 22 months later, she still hadn't fully recovered. 
In April 2018, MSF opened a comprehensive post-operative care facility in Mosul to treat patients with traumatic injuries. Ahed is one of many children who have been treated by the team at the hospital.  
Ashan*: a brother's hope after Nauru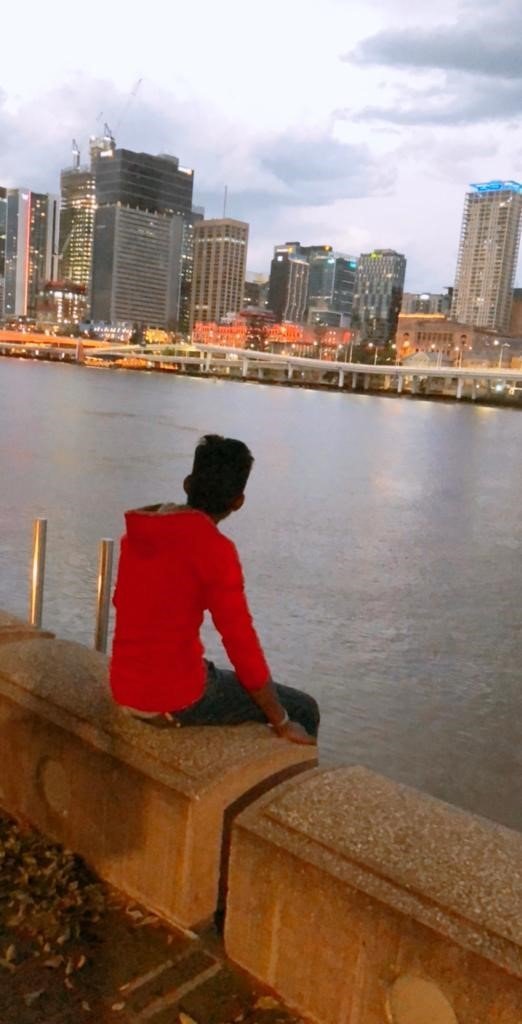 Ashan* is a Sri Lankan refugee who was held on Nauru for four years and six months. His brother was treated by the MSF mental health team, who provided care on the island for 11 months before being asked to leave by the Nauruan government in October 2018.   
"On Nauru, we spent four years living in a tent. We didn't feel safe there: there were bad accidents that happened. When refugees would finish their work and return to the camp at night, sometimes locals would kick them and take their money. 
"My younger brother's mental health was very bad when we were on Nauru. He made a suicide attempt four or five times… we fled Sri Lanka in search of a place where we could live in safety, but on Nauru, [my brother] was doing worse than in our home country. 
"I hope for a good place, especially for my brother: for him to be safe, to study well, get normal… I want to study. I would like to be a pilot." 
*Name has been changed.