Stories From Patients & Staff
7 patients who stayed in our memory in 2020
In 2020, Médecins Sans Frontières/Doctors Without Borders (MSF) provided medical care for people in more than 70 countries. From responding to disease epidemics to providing healthcare in conflict zones, here are some of the most memorable stories from our patients over the last year.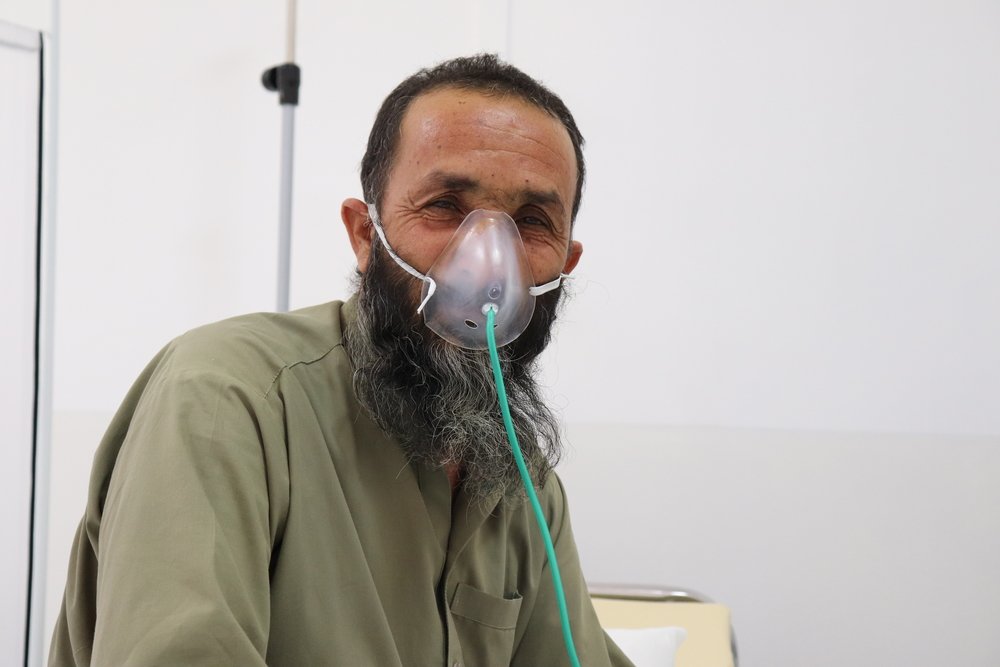 Mohammed: COVID-19 response in Afghanistan 
Like many of those in Afghanistan, Mohammed was initially sceptical about the existence of COVID-19. When he first discovered symptoms he tried traditional medicine, but as his condition deteriorated, he made the journey to the  hospital. He describes how he tried to prepare for the virus: "I spent a huge amount of money on nutritious food for my wife and children so they could build themselves up ahead of the virus, in case they are infected, too." 
MSF is supporting the Ministry of Health and regional health authorities in their COVID-19 response in several locations around Afghanistan. Our main concern is inadequate access to healthcare due to the instability in Afghanistan, as well as the rapid spread of COVID-19 and spread of misinformation.  
Despite deadly attacks on our staff and hospitals, we've been working in Afghanistan since 1980, providing emergency surgical care, responding to conflict and natural disasters, and treating people cut off from healthcare. Read Mohammed's full story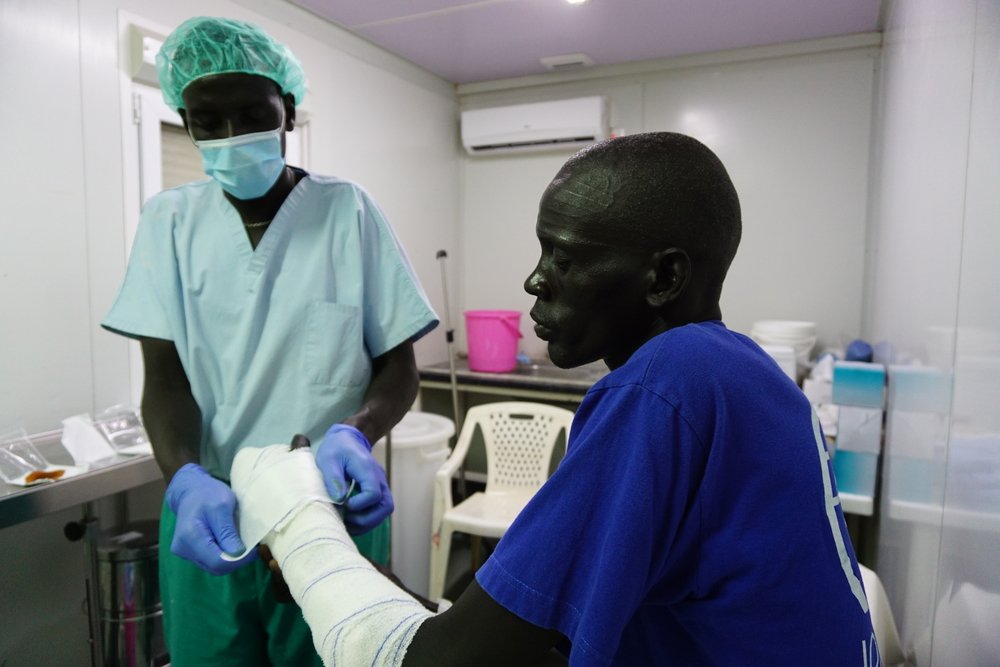 Gatwich: A victim of violence in South Sudan 
The civil war in South Sudan has had widespread effects on civilians since it began in 2013. MSF teams responded to the latest wave of violence in late June, which displaced tens of thousands of people into the bush and left them in need of healthcare, food, sanitation, and basic shelter. 
35-year-old Gatwich is from Pading, Jonglei State, and came in with a broken arm. He is being treated by operating theatre nurse Bateah in Bentiu Hospital in the Protection of Civilians site (PoC). 
"Our hospital in Bentiu was already stretched for bed capacity due to a peak in malaria cases," says Tila Muhammad, MSF's Head of Mission in South Sudan. "The [increase in] patients puts significant pressure on our medical teams." 
Providing mental healthcare for children: Abubabkr's story 
Gwoza, a garrison town in Nigeria's Borno state, is home to 60,000 people, many of whom have been displaced from their homes by conflict. Living conditions are difficult: there is little humanitarian aid, and frequent clashes take place between the military and armed groups. Many children have lost family members to death and abduction—they've been uprooted from their home and forced to flee, and some have been abducted themselves. 
Life in their community has changed dramatically, and parents and caregivers are highly stressed, which affects the well-being of children. We see children who are wetting the bed, having nightmares, and experiencing problems at school. Kids tend to act out what they know, so some who have been exposed to violence engage in play that includes shootings and killings with their friends. When given paper and pencils for drawing, some children can draw assault rifles better than a football or animal. 
Abubabkr is nine years old and was captured by armed groups when he was just six. He went through extremely traumatic events. After several months of treatment with our mental health team, he is getting better and due to begin school.  
Radiah thought she was pregnant with twins 
Radiah thought she was pregnant with twins when she arrived at the MSF-supported hospital in Abs, Yemen. Only 20 kilometres away from an active frontline, travelling to the hospital was difficult and dangerous, especially in her condition.  
She was suffering from undiagnosed pre-eclampsia, a severe complication during pregnancy associated with high blood pressure. Pre-eclampsia is very common in the women we see in this part of Yemen, but often doesn't get diagnosed because there is little good quality antenatal care, and because the community doesn't know about the risks.  
After delivering her first baby Radiah began to seize. This is a hallmark of life-threatening eclampsia. Our team of midwives got to work to put in the IV lines and get her seizure under control—and we realised she was pregnant with triplets.  
Immediately after the delivery of the second baby, Radiah then had a massive placental abruption, where the placenta peels off the uterus. We had to quickly deliver the third baby by breech extraction, feet first. Radiah experienced all of the top three major causes of maternal death worldwide (postpartum haemorrhage, eclampsia, and obstructed labour) in one delivery.  
Radiah and her babies—our first patients in the new neonatal wing—made a quick recovery. We were as grateful as they were when they were able to go home. The MSF supported Abs Rural Hospital is the only available health facility providing specialised medical services for more than 1.2 million people living in the area. 
Rumbidzai: Surviving cervical cancer in Malawi 
The inequality of cervical cancer is stark—it kills more women than any other cancer in 42 countries. Mortality is currently highest in Malawi, where we have our most comprehensive project. We also provide cervical cancer care in Mali and Zimbabwe.  
Cervical cancer is preventable—and curable, if detected early. Nearly all cases of cervical cancer are attributable to persistent infection by the human papillomavirus, or HPV. 
Rumbidzai Mushayi first heard about screening at her local health clinic in Zimbabwe before deciding to attend. A series of screenings and treatments were unable to stop her condition deteriorating, until she underwent radical surgery in the capital. She offers some advice for other women: "One must not delay to seek treatment. Do not wait to be ferried by a wheel barrow or ox-drawn cart to the hospital."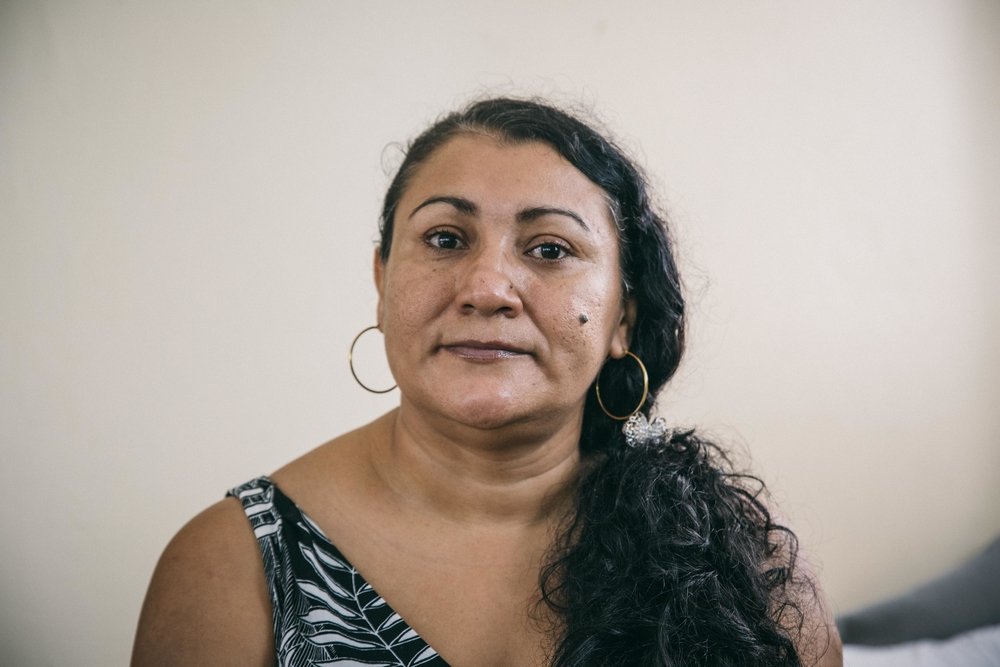 Trying to reach safety: Lurvy's journey 
The anti-migration policies pursued by the Mexican government along the southern border have greatly increased the vulnerability of migrants and asylum seekers. They are preyed on by organised criminal gangs and forced into ever more desperate acts that leave them with serious injuries. Many migrants have been killed or horrifically injured while trying to board the northbound trains, known as La Bestia [The Beast]. 
This was the case for Lurvy Elisa Ramírez, 44, who was hit by the train last December as she fled from members of the National Guard. Her wounds were so severe that her legs had to be amputated. At the hospital in Casa Catalina she received medical and mental healthcare from MSF teams. 
"I had to flee the province of La Esperanza in Honduras. The situation there is very dangerous," she says. "Crime is everywhere and there are no jobs. Businesses cannot survive because you have to pay a heavy 'war tax' [extortion paid to gangs] and if you do not pay them, they kill you." 
Jasmine's story: Saving children from measles 
In the shadow of the COVID-19 pandemic, three countries in sub-Saharan Africa have endured some of the largest measles outbreaks in the world. In the Democratic Republic of Congo, more than 6,600 children have died from measles since January 2019 and, despite government-led vaccination campaigns, the number of cases is still growing in some regions. The Central African Republic (CAR) is enduring the largest measles outbreak in almost twenty years, and Chad remains gripped by a two-year measles epidemic that shows no signs of slowing down.  
In the Central African Republic, our teams  vaccinated over 340,000 children against measles in seven health zones across the country. Six-month-old Jasmine came to Bossangoa Hospital in CAR suffering from a severe measles infection. She was immediately transferred to the intensive care unit of our measles ward where Jasmine received treatment and has since recovered.