Stories From Patients & Staff
Anaesthetist with MSF: "Nothing much fazes me anymore"
Judy Forbes, based in Christchurch, New Zealand, has worked as an anaesthetist in humanitarian settings in over 40 countries. This includes 10 assignments with Médecins Sans Frontières/Doctors Without Borders (MSF) in places like Palestine, Cameroon and Sri Lanka—and she's not done yet.
FIELD WORKER PROFILE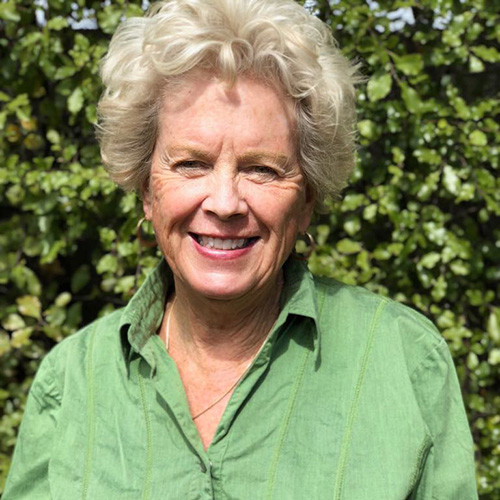 Name: Judy Forbes
Home: Christchurch, NZ
Field role: Anaesthetist
In addition to in‐theatre work, anaesthetists are responsible for pre‐operative assessment and resuscitation, post‐operative care including pain management, and for the supervision and training of locally hired staff. They work with patients ranging from people with trauma wounds to women requiring emergency caesareans.
MSF experience: 10 placements, including:
2009 – Jaffna, Sri Lanka
2011 – Peshawar, Pakistan
2015 – Tari, Papua New Guinea
2017 – Khost, Afghanistan
2018 & 2019 – Gaza, Palestine
2019‐2020 – Mamfe, Cameroon
What's your background, and how did you come to join Médecins Sans Frontières?
I'm originally from the US, where I did all my professional training, and I've lived in New Zealand for nearly 40 years with my husband, children and now grandchildren. I've worked for 10 international aid organisations over the years in over 40 countries, everywhere from South America to the Middle East, Africa, central Asia and the South Pacific. My first assignment with MSF was in Sri Lanka in 2009 during the civil war, working in a local hospital providing surgical and other care for refugees and others affected by the violence.
Could you share a highlight from one of your assignments?
If you ask me what my favourite job has been, it's always the last one I've had! But Gaza in 2018-19 was a very special experience. Our work in Gaza has a focus on reconstructive surgery for mostly young men with gunshot wounds to their legs, many with resulting fractures and massive soft tissue trauma requiring multiple complex procedures. The equipment in the hospital there was basic but adequate. Despite the violence and occupation in Gaza, life there was busy and vibrant: most nights were noisy with multiple wedding processions, and everyone in the street greeted foreigners with, "You are welcome in Gaza." My job was to oversee the local anaesthetist staff members who were technically very competent. The doctors, nurses and anaesthetists there are the most gracious, welcoming people you will ever meet. If you have to do a 16-hour day, there's no better place! I've been lucky to work with many locally hired colleagues and get to know about their lives and what it's like to be a health professional in their countries. It's unbelievable the conditions many have to cope with. In South-West Cameroon in 2019, the situation was so dangerous that none of our Cameroonian colleagues' families could live in the area. They went for months without seeing them.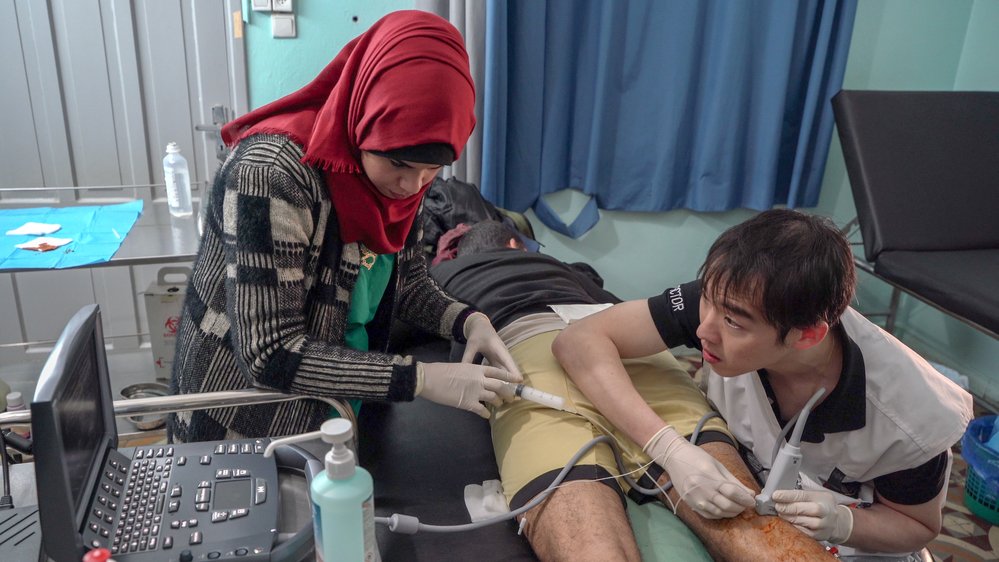 How have you grown personally and professionally throughout your career?
When I started with MSF, my role (as an internationally hired anaesthetist) was to provide the hands-on care. This has changed a lot over the years: now there is a big emphasis on teaching, training and building local capacity. I've really enjoyed that evolution. You're learning at the same time as sharing your skills with someone else; it goes both ways. I've also learnt how much you can do with very little supplies, equipment and personnel. Once during an operation in a Christchurch hospital, the whole anaesthetic machine cut out. My heart rate didn't even go up! With my field experience, I could pick up some old-fashioned equipment to carry on. Nothing much fazes me anymore.
"Now there is a big emphasis on teaching, training and building local capacity. I've really enjoyed that evolution. You're learning at the same time as sharing your skills with someone else."
Do you have any advice for anaesthetists wanting to work with us?
I don't know why you wouldn't sign up! It's an incredible education to the world. We are in such a tiny microcosm in New Zealand, and we get little exposure to how most people live. It's a privilege to work where MSF does and to do that alongside communities. I'd also say to fully inform yourself on the context before you go. One of the things I love about MSF is that they'll share all the information you need, and the emphasis on security is very strong.
What's next for you? 
I'm in my early seventies, and I'm very energetic, so I'm hoping to get back out soon and do another couple of assignments. Age doesn't worry me—one of the surgeons I worked with in South Sudan was 75, and he's the best surgeon I've worked with. I hope more people get out of their comfort zone and try a job like this.