Stories From Patients & Staff
COVID-19: Keeping our doors open for women and girls during the coronavirus pandemic
With the COVID-19 virus only recently emerging, there is limited evidence to tell the story of how women and girls are affected. But what is already known is the life-threatening impact on women and girls when essential sexual and reproductive health services are compromised or denied during a large-scale emergency. 
Laura Latina is a midwife and women's health advisor based in Sydney, providing technical support to MSF projects in countries including Bangladesh, Nigeria and South Sudan. We asked her five questions about the pandemic's impact on women and girls in places where regular access to reliable healthcare is already a struggle.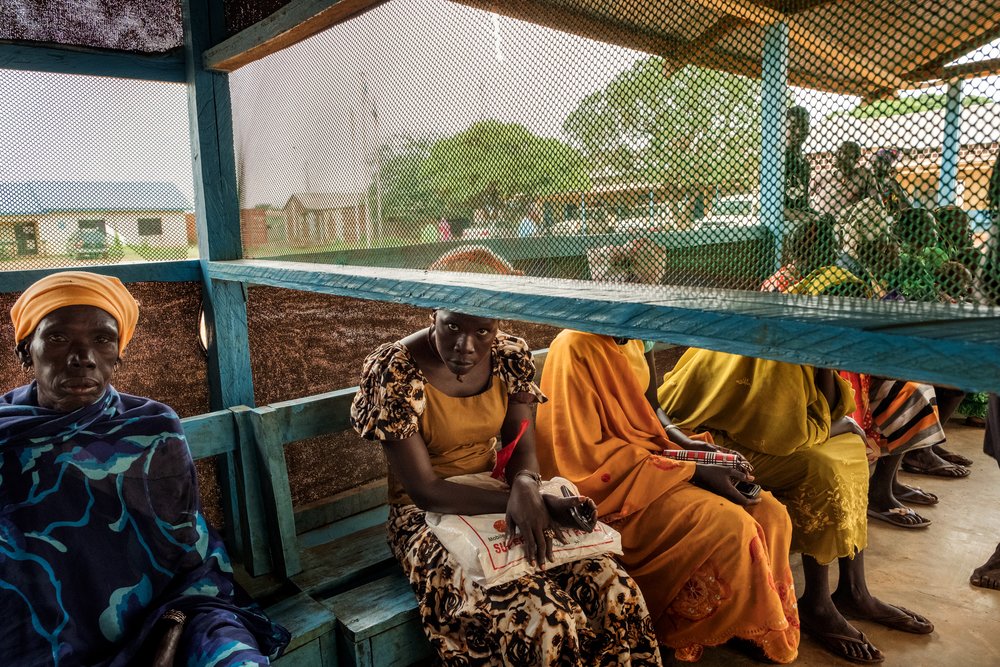 What has been the focus of your concern for the health of women and girls in this pandemic? 
Women and girls, particularly pregnant and lactating women, can face higher health risks than other people due to infectious disease. So we have been building an understanding of how COVID-19 affects women and girls, so that we can respond to their particular needs.  
At the same time, a new virus or disease does not change the fact that sexual and reproductive health services for women and girls are essential and sometimes lifesaving. This includes obstetric and newborn care, antenatal care, postnatal care, safe abortion care, contraception and sexual violence care.  
Many women and girls in low resource and fragile settings face obstacles in seeking healthcare already. Yet this year, we have seen how health systems can be overwhelmed by the pressure of a massive outbreak, further reducing access and options for routine care. On top of this, people are being asked to stay at home, and may be fearful to go out to places where they believe they might become infected. Locked at home, women and girls may experience more instances of sexual or domestic violence, affecting their physical and mental health. 
We've seen the impacts of these barriers before, during the Ebola epidemic in Sierra Leone: where more women died from complications during pregnancy and childbirth than from Ebola itself. Now modelling published by the Lancet in mid-May has projected devastatingly higher maternal, and child, mortality as an impact of the pandemic, resulting from reduced access to healthcare. 
So our greatest concern has been to maintain the continuity of essential services in a way that is adapted to the times, in hospitals and the community, making sure our staff are working in a safe environment and that patients are protected as well through safe, quality care.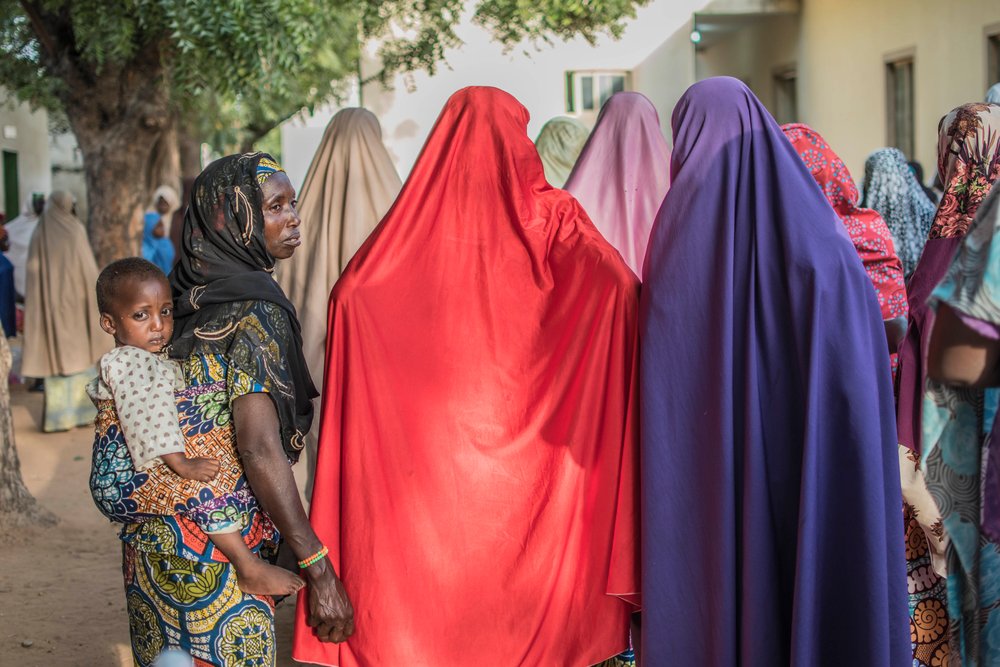 What previous experience can MSF draw on to protect and care for women and girls in the face of this new coronavirus? 
MSF has long experience in responding to epidemics such as Ebola and cholera, and adapting our activities in the face of other acute crises. 
It is not the first time we have had to reprioritise our services and make tough decisions about which services are essential, and which aren't. This is something MSF does all the time due to the nature of working in low resource settings. Responding to the annual malaria peak season in South Sudan, for example, we've needed to reduce outpatient and inpatient activities to ensure we can deliver essential malaria services. 
While we're working to keep essential services open, we also must ensure women know they can access them. In the Rohingya refugee camps in Bangladesh, where outbreaks of diseases like acute watery diarrhoea and diphtheria are common, our health promotion teams work with the communities to share information on how people can protect themselves during the outbreaks, but also on how they can continue to access other care. 
An epidemic also forces you to adapt your systems and patient flow to ensure infection prevention and control (IPC), including separating people with symptoms from people without. For example when we needed to establish a cholera treatment centre in the same grounds as our maternity hospital in Yemen it was important to keep the cholera zone as far as possible from other sections of the hospital and to minimise the movement of people between the areas.  
Personal protective equipment (PPE) for our staff and masks for patients are also essential to reduce spread. By reinforcing IPC, we can earn patients' trust that they can seek care in a safe environment.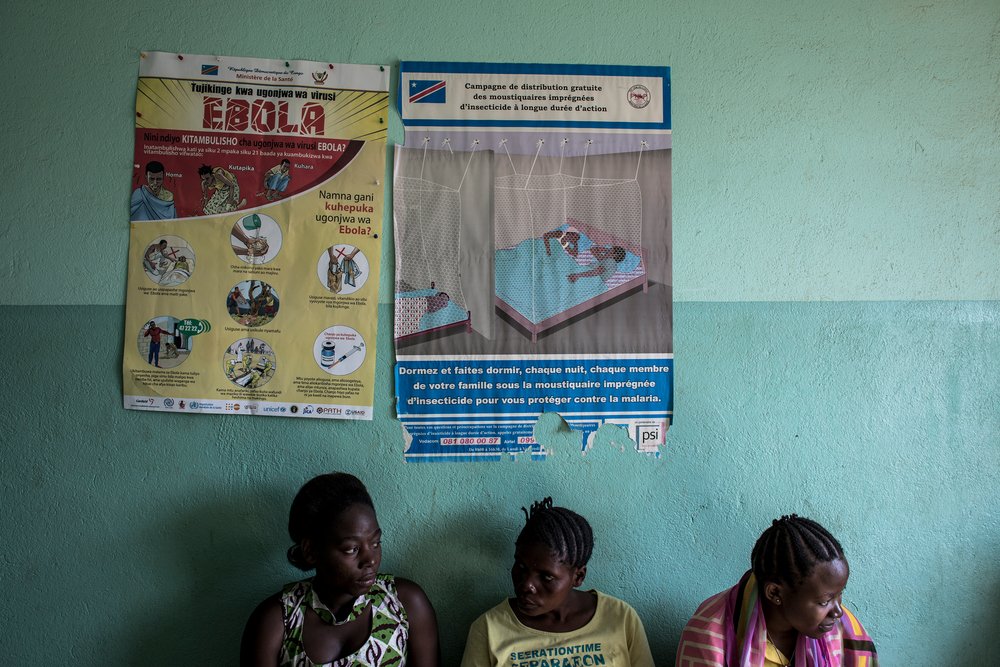 What impact on women and girls have you seen so far due to COVID-19? 
In almost all contexts we are hearing stories of women having difficulty reaching health facilities due to curfew and reduced transport options. This is something we had anticipated in our sexual violence care activities for example, that we would see less patients because they might not be able to get to us. There is no clear trend yet but we have already seen evidence of decreases in some projects where we know movement restrictions have been put in place. 
As has been seen in many parts of the world, even in north-western Tasmania, if a healthcare worker is infected it can be necessary to quarantine many staff, if not completely suspend services. Unfortunately, we have already had this experience in our maternity hospital in Peshawar, Pakistan, which mostly served women from remote communities. Due to staff infection, we had to suspend hospital activities until the end of May, which meant referring patients to other hospitals, but we are still unsure how many women decided to risk not coming for care because our hospital was closed. 
In northern Nigeria in Jahun we run a maternity hospital together with the Ministry of Health, where we provide care for around 8,000 women per year. Our services here are still open—except for the fistula ward. As part of the prioritisation forced on us by the novel coronavirus, we have had to suspend elective surgery for women suffering from obstetric fistula because it is not an emergency service. However we are now using that ward to create a safer environment for women overall; the extra space allowing them to maintain physical distancing when they come to our hospital for obstetric and newborn care.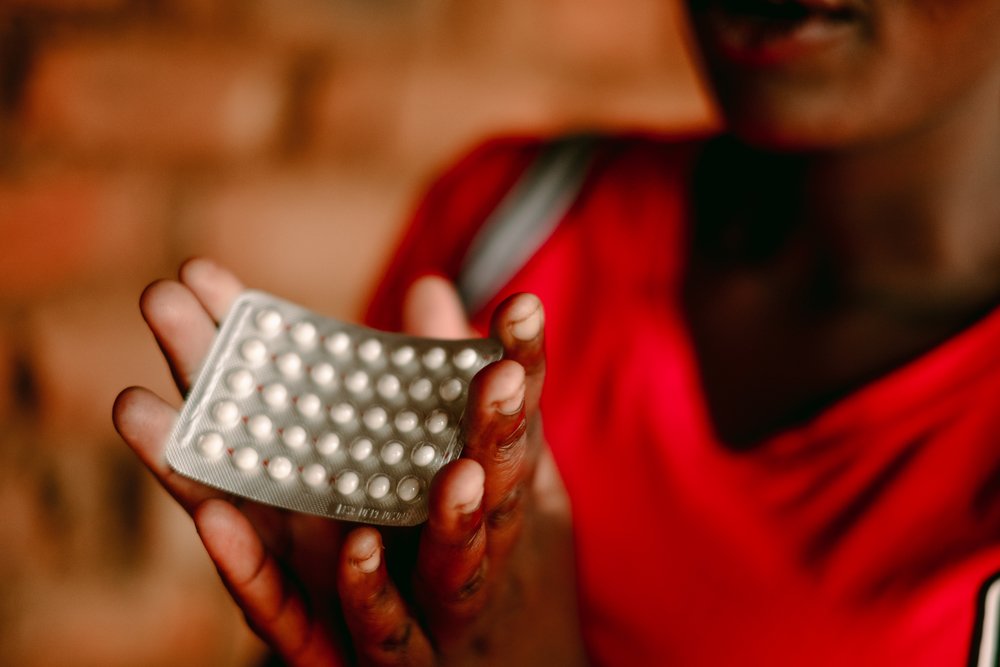 What specific challenges does this pandemic present for MSF to continue to provide care, and how are MSF's field teams managing them? 
We are certainly facing some different challenges in different settings. 
In the hospital in Jahun there are now two stages of triage for women: first, to screen and identify patients thought to have COVID-19 and second, to identify what obstetric care they need. There is COVID-19 testing in Nigeria, but in the north the results can take several days to return. The good thing is that most women who are mildly symptomatic but do not need to be admitted for an obstetric emergency can go back home, which helps avoid overloading the hospital.  
For the women we do need to admit but are suspected to have COVID-19, we now have a second, special unit with dedicated staff where they can deliver safely but separately. Meanwhile women who have an uncomplicated delivery and are not suspected to have COVID-19 are discharged as soon as possible and followed up at home by staff from the local health centres. We are also scaling up our support for these health centres, which are typically closer to where people live, equipping them to play a larger role in providing care for those women without delivery complications or symptoms of COVID-19. This takes pressure off the hospital and ensures more women can reach care. 
In Aweil in South Sudan, our staff are currently facing the added pressure of the approaching peak malaria season and we are worried more women and children will suffer complications from malaria than from COVID-19. So, on the one hand we are focusing on strengthening our standard screening and testing to respond to diseases like malaria. On the other hand, we are of course making sure that we screen for COVID-19 through additional triage, that we isolate symptomatic patients and that we use PPE as part of overall infection prevention and control.  
Our focus remains on the women and their needs, providing them with choices, and supporting them in their decisions.
Across our projects we are also taking steps to deliver care to those patients who are unable to reach our health facilities during the pandemic, due to either the restrictions or fear. We are consulting communities to understand what their problems are and to see how we can support women, even from afar. In some contexts phone consultations are a viable alternative; in others, it is possible for community health workers and health promoters to provide health services, for example contraception or safe abortion care. 
Survivors of sexual violence need a combination of timely medical and psychological care after they have experienced an assault. In Port Harcourt, Nigeria, MSF has switched to providing psychological care over the phone and added mobile outreach to its medical care. This collaboration with the Ministry of Health means we are now able to dispatch a nurse in a car for follow-up appointments in local health centres with women otherwise unlikely to be able to come to us.  
The pandemic is an opportunity to increase options for care for women closer to their home, which we think is very valuable.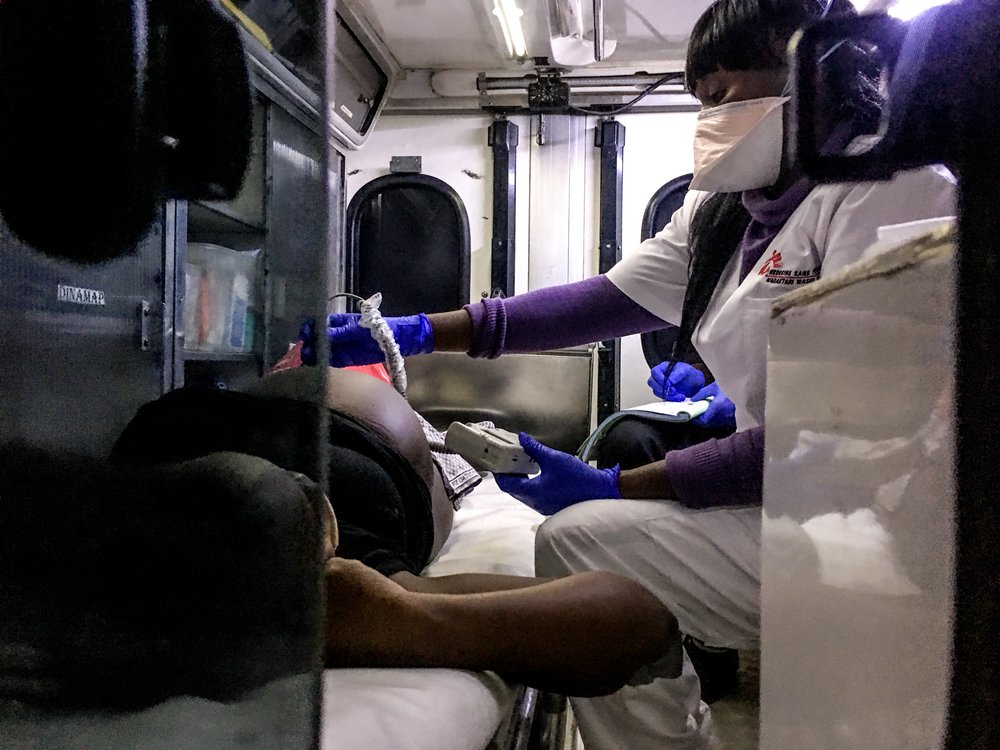 How has this affected you, your colleagues and the teams on the ground? 
Sexual and reproductive health services can be among the first services to suffer when there is a public health crisis. Our teams face enormous pressure during times like this, so it's really important that MSF can support our staff to continue to provide this care. 
Our staff, mainly nurses and midwives, are the ones that keep our doors open for women and girls. They have been doing everything possible during this pandemic to make sure our facilities and teams are equipped and ready. I am impressed by their willingness to always do the best for the patients.   
Our focus remains on the women and their needs, providing them with choices, and supporting them in their decisions. I always think: if I was in their shoes and I got pregnant because I didn't have contraceptives, and I didn't want that pregnancy, what could I do if health services were closed? Or if I was a pregnant woman suffering bleeding and there was no way to reach a health facility, how would I feel knowing I could die, and my baby as well?  
Empathising with patients who live these experiences is what makes me motivated to prioritise sexual and reproductive healthcare for women and girls, always. 
Can you make a donation to support our COVID-19 response?
Right now, Médecins Sans Frontières is providing much needed support and medical care in over 30 countries to counter the COVID-19 pandemic.
Our teams are also gearing up to confront potential outbreaks in the hundreds of areas we were already working before the pandemic struck. We are deploying medical staff, sending supplies and applying nearly 50 years of experience fighting epidemics to protect the most vulnerable and save lives.
 
Can you help increase our capacity to respond by making a donation to our COVID-19 Crisis Appeal?