Stories From Patients & Staff
COVID-19 Patient Story: "There is no home remedy for coronavirus."
Mohammad Hashim was the first patient at MSF's newly opened COVID-19 treatment centre in Gazer Gah hospital in Herat, western Afghanistan. Like many of those in Afghanistan, Mohammed was initially sceptical about the existence of COVID-19. When he first got symptoms, he tried traditional medicine, but as his condition deteriorated, he made the journey to hospital.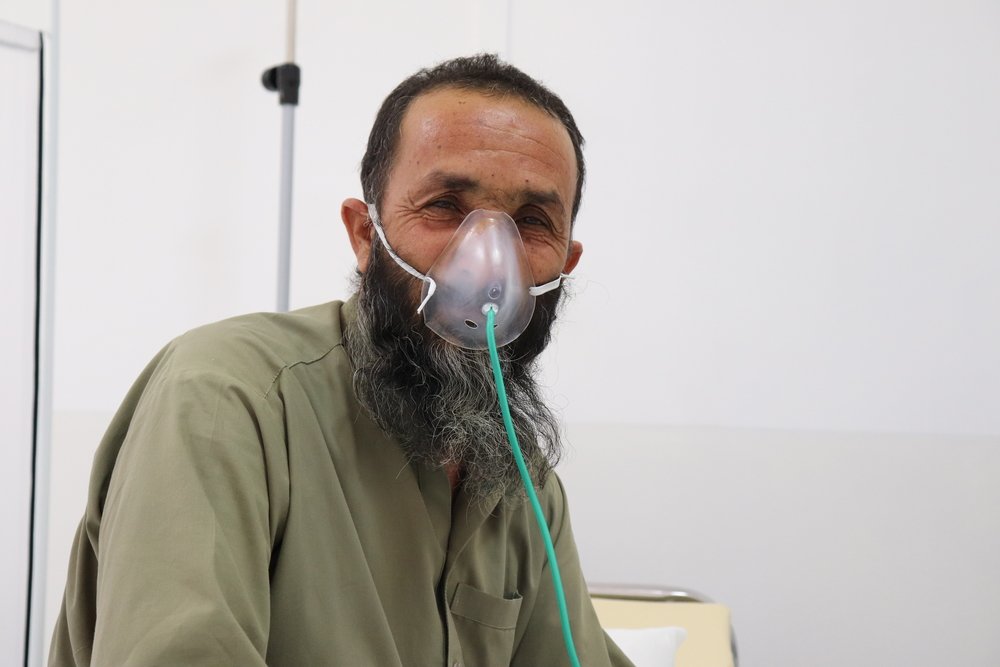 Before my symptoms turned severe, I had mild symptoms which were not so bad, so at the beginning I didn't take it seriously. But, four nights ago, my condition deteriorated, and I suddenly felt very unwell. 
I had all the symptoms that I'd heard about on radio and TV and I realised that this virus does actually exist, and that I was infected. When I realised I had COVID-19, I didn't go to the mosque, because I preferred not to tell anyone about it. 
The most challenging thing is that there is no home remedy for coronavirus. Some people suggested home remedies to me when I was feeling ill. One of them is called drona aabi—it's a grass that grows in the mountains. The traditional medicine practitioner said that if I took it, it would help my breathing problems. I did that, but it wasn't strong enough and there was no result. 
The next morning, I went to Herat Regional Hospital—a journey of 40 minutes, which cost 250 Afghani [AU$5]. It's a lot, because I'm not rich.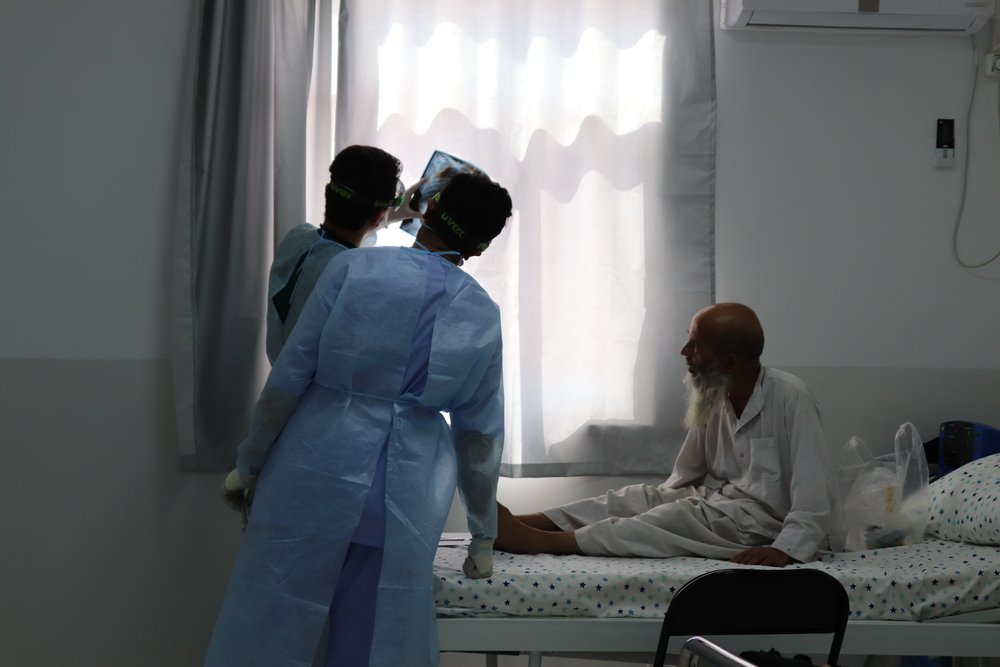 When I arrived at the hospital, I realised there were three or four other people from my community there. I was referred to the COVID-19 hospital [Liberty hospital COVID-19 treatment centre, which mostly handles mild and moderate cases] where I stayed for two nights and then yesterday I arrived at the MSF hospital. 
I've been talking to the other people from my community on my mobile phone and none of them has severe symptoms. 
There are six of us at my home. Before coming to hospital, I was worried about them. I spent 16,000 Afghanis [AU$333], which is a huge amount of money, on nutritious food for my wife and children so they could build themselves up ahead of the virus, in case they are infected, too. 
I spent a huge amount of money on nutritious food for my wife and children so they could build themselves up ahead of the virus, in case they are infected, too.
About 30 years ago, I had a very serious illness and had to go to Iran as there were only two hospitals which could do the surgery I needed, but even that was not as challenging as the situation in now. Coronavirus is a very serious illness and if you don't take care of yourself, it ends up as a problem for everyone.
I'm a man who has been through a lot. I've known a lot of suffering, so I'm not scared of this virus. But economically, it is challenging.
COVID-19 has affected my whole life. Being infected, I can't work, and I won't be able to find a job—because with COVID-19, there are no jobs. My sons were working, and they were the ones earning money for the family, but now they, too, are facing these problems finding daily jobs. God knows what will happen next for us with work. 
Despite the impact on his health, the financial challenges associated with the pandemic are proving to be more of a problem for Mohammed than the virus itself. Like thousands of others across the country, he lives on a daily income from short-term jobs, and has seen his living conditions worsen significantly due to the economic fallout of COVID-19. More than half of Afghanistan's population live on less than US$1 per day. 
Can you make a donation to support our COVID-19 response?
Right now, Médecins Sans Frontières is providing much needed support and medical care in over 30 countries to counter the COVID-19 pandemic.
Our teams are also gearing up to confront potential outbreaks in the hundreds of areas we were already working before the pandemic struck. We are deploying medical staff, sending supplies and applying nearly 50 years of experience fighting epidemics to protect the most vulnerable and save lives.
 
Can you help increase our capacity to respond by making a donation to our COVID-19 Crisis Appeal?