Stories From Patients & Staff
DRC: Part 1 – "There's a lot of people involved that make it possible for me to be here."
Australian emergency registrar Dr Marina Guertin recounts her first field assignment with Médecins Sans Frontières working on a paediatric project in Bili.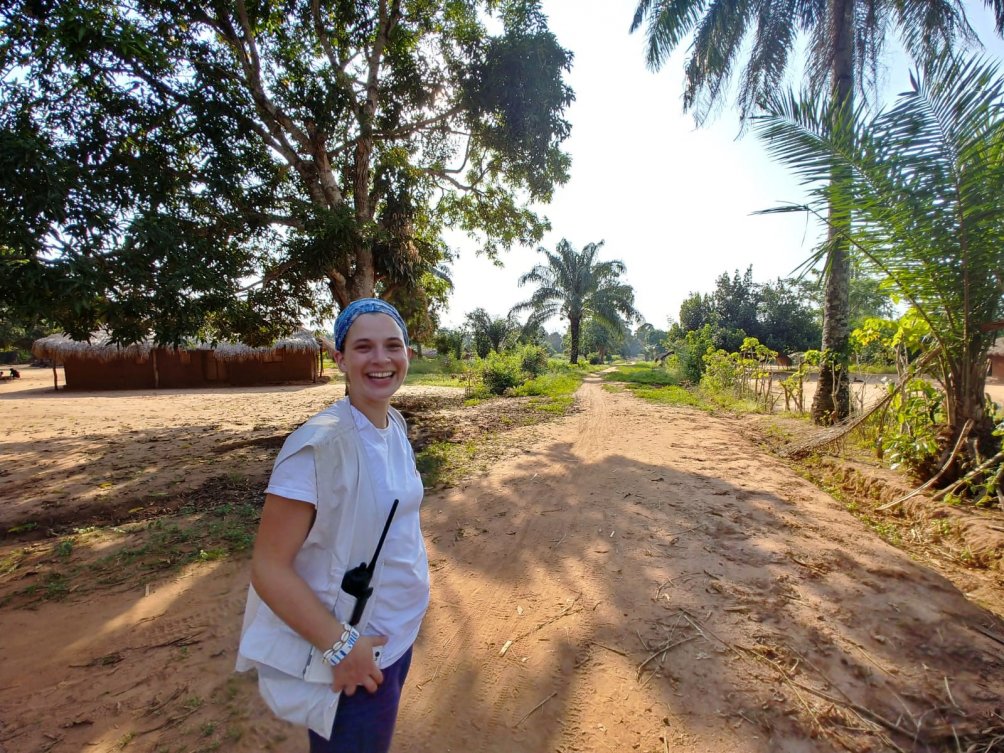 "For the next six months, the town of Bili in the Nord-Ubangi province of the Democratic Republic of Congo (DRC) will be work and home for me. It's hot and humid and I have sadly resigned myself to the fact that I will be permanently sweaty and have giant, foofy hair for the duration of the project! That said, it's quite beautiful here, with bright red-orange earth, greenery everywhere and plenty of blue sunny skies. 
MSF has been in Bili since 2015, initially to provide emergency medical assistance to an influx of refugees fleeing conflict from the Central African Republic (CAR) but has since changed to supporting the existing health infrastructure too.
"Although it's 'Doctors Without Borders', there's a lot of people involved… from logisticians and supply managers, to water and sanitation staff, administration and finance, security, cooks and the drivers."
The project I'm working in is predominantly focused on treating malaria in children both at hospital level and in the outlying health centres, and establishing better access to healthcare for people living in remote villages. My role here is to look at how we can improve the quality of care and to conduct staff training so that we can improve the management of patients coming to the main hospital in the province, where MSF is working, and the district hospitals that refer patients to it.
While I'm still trying to get into a routine, my week is generally made up of two trips to the district hospital in Baya – about 60km away or two hours on the back of a motorbike – and the rest of my time is spent at the main hospital in Bili.
At the hospital, I do ward rounds of the intensive care unit (ICU), which usually has about 12-15 children, the malnutrition ward, and general paediatrics. I'm mostly focusing on ICU and the malnutrition ward since that's where some of the sickest kids are.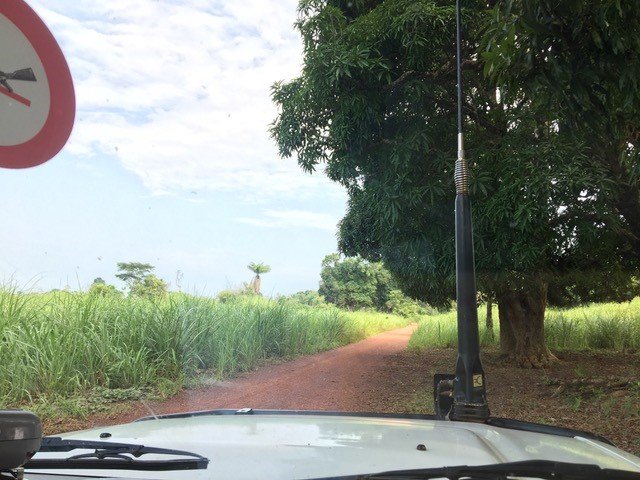 I also work with the local Ministry of Health doctors in general paediatrics and the malnutrition ward to ration antibiotic use and treat malaria according to MSF protocol. There's a fair bit on my plate and as an additional challenge, the whole project is French-speaking!
I generally walk to Bili hospital and although it's less than one kilometre away, it takes a while because of the nonstop groups of local kids running up to me, wanting to shake hands, say "bonjour" and ask "Comment tu t'appelles?" ("what's your name?"). After I give them my name, they run away giggling. It's great and feels pretty special! After only a few days of being here, some of the little wise-guy, maybe-six-year-olds, now call out "Bonjour Marina!"
While there's a lot of good stuff happening here, there's a long way to go before things run smoothly. On both of my two 'first days' – one at the Bili hospital and the other at Baya – the same thing happened: we had a young child arrive in critical condition requiring CPR which was unfortunately unsuccessful.
"My week is generally made up of two trips to the district hospital in Baya – about 60km away or two hours on the back of a motorbike – and the rest of my time is spent at the main hospital in Bili."
Based on that rather confronting first impression, I decided with the nurses in Baya that we would spend some time focusing on good resuscitation skills. One of the nurses brought along his four-year-old daughter who was a very good 'patient'.
Overall, there's a real love for protocol and formality, so my Australian-based resuscitation teaching techniques are a real novelty. Everyone addresses me as "Doctor" – even the other doctors I work with! For someone used to the rather relaxed Australian way of things, it was quite strange for me initially, but I am getting used to it.
People here are friendly and it's important here to say hello to everyone – at the office, in the street, at the hospital. They make the distinction between bonjour, bon après-midi (good afternoon) and bonsoir (good night). If you say hello from a distance, you raise both hands; if it's close by, you shake hands (men and women).
If you're greeting someone you're close to and it's been a little while since you've last seen them, you shake hands and then, instead of an air/cheek kiss à la française (or à la belge in the case of DR Congo), you tap your foreheads together, alternating sides, three times. The first time this happened to me, I was caught completely off guard and ended up really knocking my skull against the nurse's – embarrassing for me but I think he let it slide and pretended I hadn't messed it up! 
Although it's 'Doctors Without Borders', there's a lot of people involved that have made it possible for me to be here to do my bit. From logisticians and supply managers, to water and sanitation staff, administration and finance, security, cooks and the drivers. The support is incredible and I'm really looking forward to the next few months!"
Dr Marina Guertin was placed in Bili for six months during 2018