Stories From Patients & Staff
Geraldton woman running a hospital in Yemen
'These children don't know anything different': Meet the Geraldton woman running a hospital in war-torn Yemen.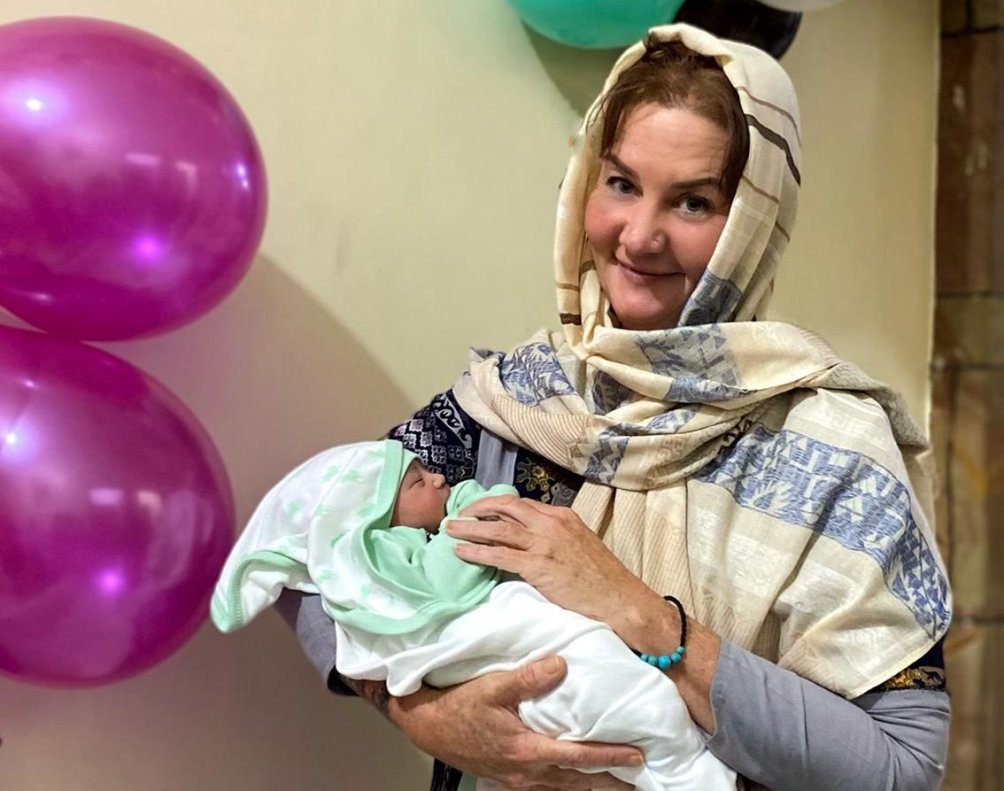 This article was originally published on The Geraldton Guardian.
In a city like Geraldton, in a country like Australia, there are many things that are taken for granted.
Clean water from a tap, the sound of planes flying above, children playing, moments of quiet and peace.
There were all things Kaylene Tomkins thought little about before moving to work with Médecins Sans Frontières (MSF) to help manage a hospital in the war-stricken nation.
The Geraldton resident had worked as a nurse and health bureaucrat for 16 year at Geraldton Health Campus while she raised her daughter as a single mother, before deciding in 2022 that she wanted to use her skills and experience to make a difference in one of the world's worst humanitarian disasters.
Ms. Tomkins now works as a hospital director at MSF's Taiz Houban Mother and Child Hospital in the city of Taiz, 10 minutes from the front line.
Despite the preparations, witnessing the poverty and impact of war in Yemen was confronting.
"You don't get the full impact of what is happening until you get here... it wasn't what I was expecting. it's a lot harder. You hear many gun shots... you go from Australia, a place with no guns, to here, where having a guns is very normal."
The civil war in Yemen had been raging for almost ight years when Ms. Tomkins arrived in June 2022.
The United Nations estimates more than 377,000 have died, and more than 4 million have been forced from their homes.
Diseases such as cholera, diphtheria and measles, virtually non-existent in Australia, have infected thousands, and one-in-five children are estimated to be acutely malnourished.
"The death toll here from things like preventable diseases, things you wouldn't see in Australia, that was something that surprised me," Ms. Tomkins said.
Taiz has been under a blockade since 2016. Before the war, it was a short drive from the city to the hospital. Now, it takes five to six hours to travel from the city, and many others travel hundreds of kilometers for treatment from across the region, with many not making it on time.
The hospital mainly focuses on care for mothers and young children, but many come through the emergency department with injuries from gunshots or shrapnel. About 3000 patients ate treated in the hospital's emergency room each month and 600 live deliveries are performed.
"We're always over capacity... and it is a problem even though we have very good clinicians and nursing teams here and strategies in place."
Ms. Tomkins described her work, as in some ways, similar to her 16 years at Geraldton Health Campus.
She is still managing supplies, supporting staff and developing strategies, but now under extremely different circumstances. Shortages of fuel, water and medical supplies are a constant possibility.
"It seems like such an easy thing to do but it's not, getting medical supplies into the country is extremely challenging," Ms. Tomkins said. "We do run out of medication, and then we've got to swap it or try to get it from somewhere else."
The war has had a heavy toll on locals, and the people of Taiz are all to familiar with gun shots, airstrikes and land mines.
Ms. Tomkins recalled once speaking with a colleague at the hospital when the sound of an aeroplane began to be  hears overhead.
"Now that is a very normal thing for me, to hear an aeroplane, but I saw the fear and stress on my stuff member's face," she said. "There are not a lot of planes flying around, so when there is a plane there is a chance it could be a drone, and people want to get inside and find shelter."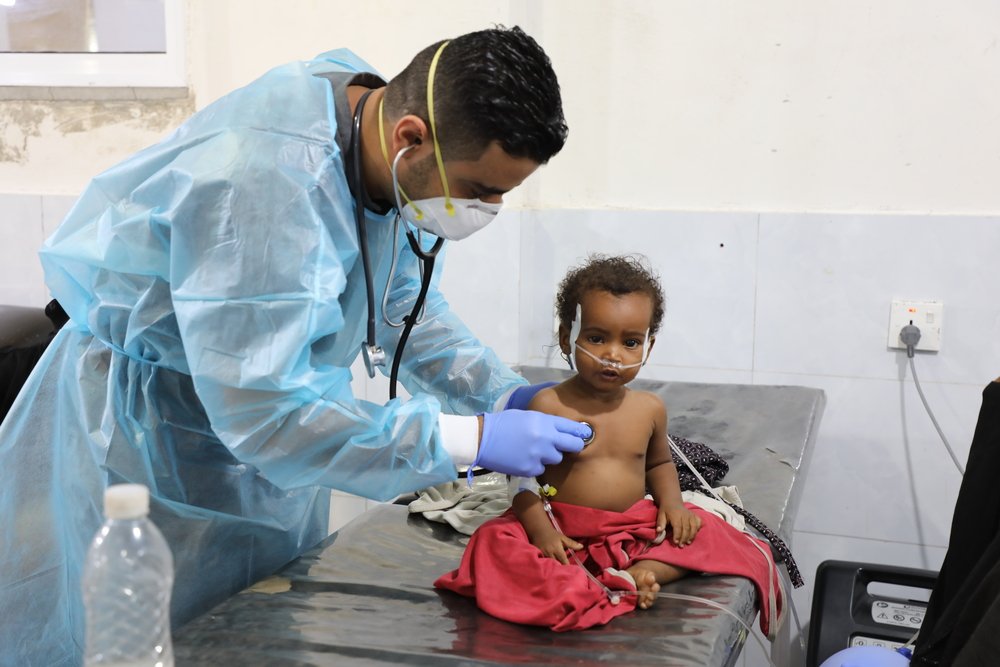 Many of the children treated at the hospital are under five, and have spent their entire lives living in a war zone.
"The war has been going on here for seven years. These children don't know anything different - many are used to not having food," she said.
While very aware of the dangers and devastation around her, Ms. Tomkins appeared calm and grounded. Seeing the horrors of war had a mental impact, she said, but the opportunity to help these people drove her forward.
"I do find it hard to see people, particularly children, die unnecessarily, and I do sometimes have to a moment to myself to cry," she said. "You can't save the world, but if everyone did nothing we would be worse off/"
Being far from her family is another difficult part of her work. Ms. Tomkins spent her Christmas in Djibouti in Africa, far from her mother and daughter.
"They understand what I am doing. I don't often talk about what I am doing because it is challenging to hear, but they are proud of me," she said.
Ms. Tomkins said her experience in Yemen had changed her, and expected it would be difficult when she returned to Australia. However, it's not her own welfare that she is concerned with.
"I do worry for the future of the Yemeni people. They are a beautiful group of people, and they are the victims of a war the people didn't start."