Stories From Patients & Staff
Iraq: Care for young lives in Mosul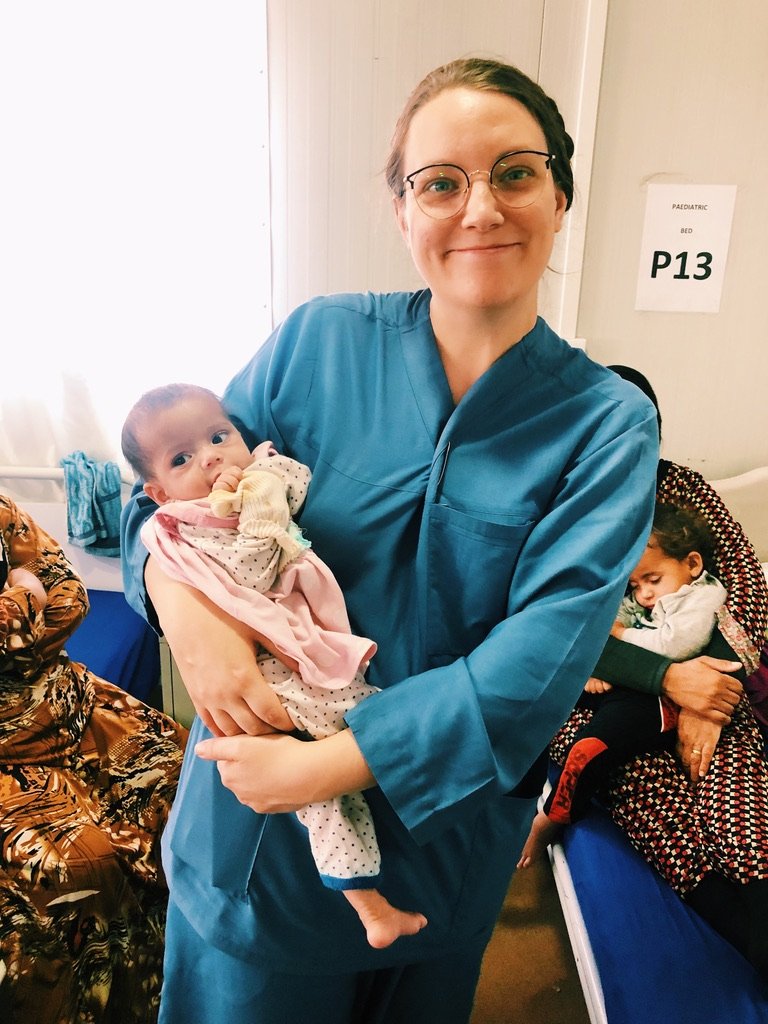 Driving down the streets of Mosul, every block has a house or shop that was bombed. The remaining rubble is a sign of the final battles to retake the city from the Islamic State group in August 2017, which left the city devastated. Over the last couple of years, it has slowly rebuilt. Hospitals have reopened, alongside the university and many of the shops and schools.
But the health system has been slow to recover: many medical staff fled the city or country altogether during the fighting. High unemployment means it is even harder for most people to afford the medical care that is available, including for their families.
The Nablus Hospital in West Mosul is one of the lucky buildings that remained untouched during the conflict. It's an old public health community centre that Médecins Sans Frontières converted into a hospital during the battle for Mosul. Initially serving war-wounded, the facility now houses a maternity unit, an emergency room and an inpatient department for newborn and paediatric care.
As Nursing Activity Manager at Nablus Hospital for four months, I oversaw two paediatric wards – one providing general care to children aged one month to 14 years, with conditions like asthma and bronchiolitis, and the other housing an intensive therapeutic feeding program. Most children in this nutrition program were there due to previous medical complications rather than food security. I also oversaw the newborn unit for babies aged under 28 days, including some who had never left the hospital.
"With adequate care some [babies] improved amazingly, kicking goals and fattening up like champs."
Supporting newborns and children
My days in Mosul were filled with the chaos of running the busy wards. In one particularly challenging week, we had several newborns with birth asphyxia (a condition where babies stop breathing and experience oxygen deprivation), in these cases caused by complicated births. We also saw many premature babies.
With adequate care some improved amazingly, kicking goals and fattening up like champs. Weighing at least 1,500 grams, they could then go home to breastfeed. Sadly, others weren't as lucky. Palliative care is part of my role – both with Médecins Sans Frontières and at home in Australia – and it never gets easier.
Thankfully, the team was highly supportive. 'Outpatient days' also provided some happy relief, when some of the patients we had recently discharged would come back in to be weighed and checked for their progress. One, a six-month-old girl, had been very sick with meningitis and seizures. She spent three weeks with us receiving treatment, and by the last week, she was getting much better and would smile at me every day. It was so rewarding to see her doing well when she returned for a check up.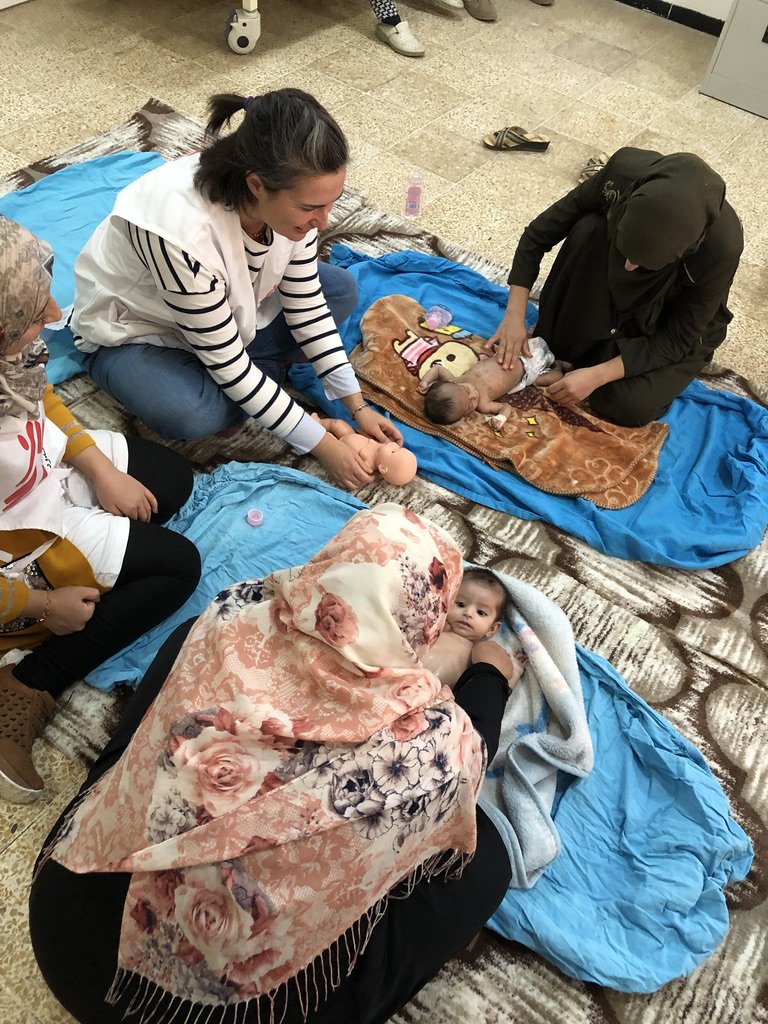 Thinking outside the box
In the Melbourne hospital I work in at home, we have every test and scan we need. The situation in Mosul is very different. We had access to only basic diagnostic and lab tests, as well as, very fortunately, echocardiograms (ultrasounds of the heart), CT scans and MRIs. In many low-resource settings where Médecins Sans Frontières works, the facilities are far fewer.
Less resources meant the team was often called to stretch our clinical skills and think outside the box. While we often didn't have the test or scan needed to confirm what was wrong with some of our patients, our team of doctors was fantastic at finding a solution with the tools we had.
I remember one baby who was referred to us from a small maternity hospital. He was unstable when he arrived, with a group of symptoms and a vague medical history. Needing to urgently begin care, there was no time to do even our basic scans or lab tests – but within half an hour we had stabilised him, diagnosed his condition (a severe pulmonary disorder) and worked out a treatment plan. This was thanks to the brilliant assessment skills of the team, and their ability to decipher complicated oral histories!
"Within half an hour we had stabilised him, diagnosed his condition (a severe pulmonary disorder) and worked out a treatment plan. This was thanks to the brilliant assessment skills of the team."
Teaching – with massages and baths
Health education was an important part of our work at Nablus Hospital. One method for this, maybe surprisingly, was through massage! Our Mental Health Activity Manager, Aurelia, taught baby massage for the mothers and caretakers of our malnutrition patients. With carpets laid on the floor in a circle, it became a daily space for them to learn about malnutrition and their babies' development. It also gave them the opportunity to bond with their babies – sometimes difficult in a hospital environment.
Our team also ran bathing lessons, where we would wash the bubs with the mums while talking through practical tips on how to do it and explaining why regular bathing is needed. Education and encouragement on baby development and hygiene is a real priority.
As Mosul rebuilds, children, newborns and mothers will continue to need quality medical care. The Nablus team of Iraqi and Iraqi Kurdish colleagues had gone through so much personally, especially living through conflict for the last four years. Yet they showed remarkable care and respect for their patients, giving them the best treatment possible under such difficult circumstances.