Stories From Patients & Staff
Meet Robert Onus: "I think it's been quite a full six years!"
Robert Onus has worked with Médecins Sans Frontières/Doctors Without Borders (MSF) since 2013 as a logistician and project coordinator, later joining the emergency team. He shares here his journey with MSF.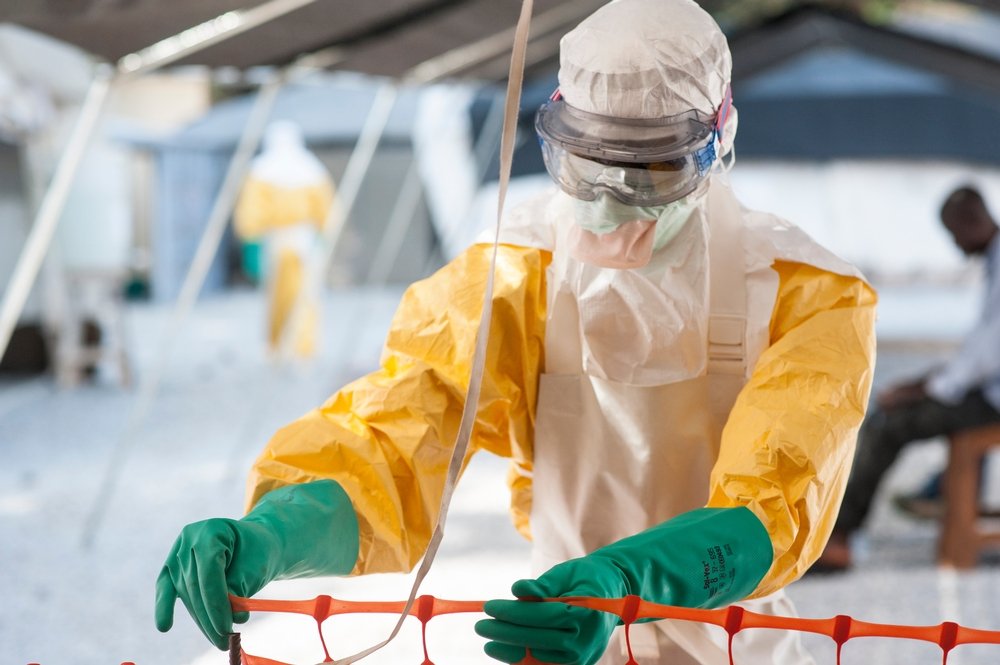 My first assignment with Médecins Sans Frontières/Doctors Without Borders (MSF) was in Bougainville, a small town in the southern tip of Papua New Guinea (PNG). I was there as a logistician for 12 months. I initially thought that would be my only assignment as I was planning to move on to other things. But once the Ebola outbreak occurred in West Africa in 2014. there was a big emergency call to recruit people and I found myself working there as a logistician and water and sanitation manager for a couple of months.
After that, I moved into project coordination, which was somehow a natural move for me and easier than I expected. I then went on to Yemen and later joined the emergency team. Since then, I've been floating in and out of different emergencies around the world; I was in Syria and Yemen, and then Bangladesh for the Rohingya crisis, Colombia and Venezuela, back to Yemen, and then the Democratic Republic of Congo for the most recent Ebola outbreak  It's been quite a full on six years!
"You're going to face some things that will challenge you psychologically and emotionally"
I think the West Africa Ebola outbreak (2014/2015) was one of the most difficult things I've been involved in over the past six years. There was such a high rate of death and so many people were affected by Ebola. The communities did not understand the virus, as it was new there, and there was a lot of fear surrounding it. Trying to help people overcome that fear as well as protect them from transmission was a massive effort and something I'm very proud to have been a part of.
It was very difficult emotionally to watch the decimation of communities by the disease. And yet, people tried to move on and continue their lives, even though the health system was destroyed and many of their friends and family members had been killed. It was certainly one of the most difficult projects I was involved in.
I think everyone has their own coping mechanisms for how they deal with the trauma you see and I'm not sure that any of them are perfect. MSF absolutely supports you, providing access to psychological counselling, and psycho-social support and peer support networks. You have your colleagues and friends, people that you can discuss things with, but you also have to process what you see internally.
Some events that you witness, that you are a part of, are clearly traumatic. If you're thinking about a career with MSF, prepare to face things that will challenge you psychologically and emotionally and then do your best to integrate that into who you are and your life experience. Trying to untangle the complex ethical dilemmas that I have faced has been one of the most rewarding and challenging parts of the job.