Stories From Patients & Staff
Mental health specialist Scarlett Wong: life on MSF assignment
Scarlett Wong is a clinical psychologist from Sydney. 
Her work with Médecins Sans Frontières (MSF) has taken her to Uganda and Palestine. 
MSF will be presenting a live webinar with Scarlett focussing on the role of mental health specialists in MSF projects. If you are a mental health specialist and are interested in joining MSF's project teams, we encourage you to join this webinar (or watch a recording if you can't make it) prior to applying.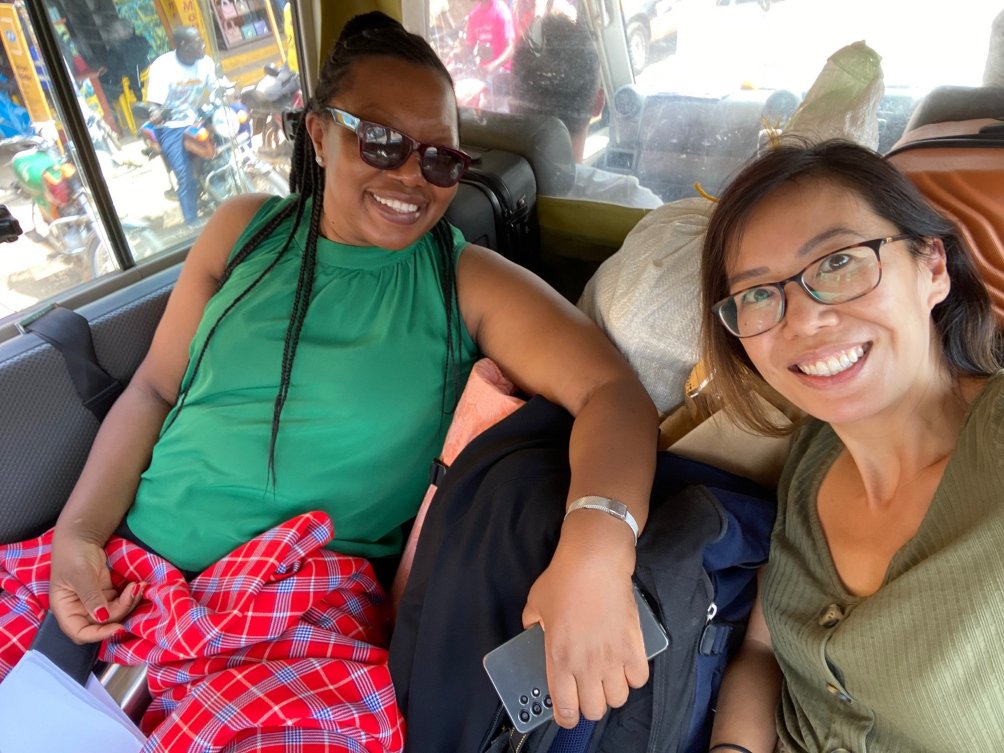 As a mental health professional, you will play a critical role in our projects, both in emergency and longer term program contexts. In our projects you may be providing support to those experiencing sexual violence, suffering from the consequences of conflict, epidemics/pandemics, or because of a natural disaster. Experience in providing support in PTSD and trauma based programs are especially valued,​ as is clinical experience providing support for people with severe mental illness. Another important aspect is having experience in managing and supervising teams of other mental health clincians. 
Scarlett's first assignment with MSF was in 2021, when she spent 9 months working in a mental health clinic in Nablus, in the West Bank of Palestine.  Over an 18 month period she ended up going on assignment with MSF twice, her second time, to a refugee camp for South Sudanese refugees in western Uganda. 
"In Australia, I have worked in community health and private practice as a clinical psychologist, mainly seeing clients for therapy. Whereas in Palestine, my role was to lead a team of psychologists and support them with supervision and training, as well as help implement processes to support triage, crises and complex case management. 
Honestly, it's my dream job!
In Nablus, the project operates in a sensitive political context, and we are working with intergenerational trauma, as well as staff themselves who have suffered through the years. We had a waitlist of about 3-6 months, and we saw a wide range of presentations, trauma, depression, anxiety. We also did a lot of capacity building for the Palestinian Ministry of Health. 
In Uganda and Palestine, the awareness of mental health was low. Most of the symptoms we in Australia would categorise as PTSD, anxiety and depression, was being called madness or witchcraft or laziness by local people.  
As one clinician, it is impossible to resolve all these misperceptions, but training the medical staff in the symptoms and supporting the de-stigmatisation of these conditions was crucial to support patient referrals to mental health services. 
In both roles, training was about 30% of the job, in both Palestine and Uganda I found that training and learning opportunities was so rare, and supervision almost completely absent due to a lack of availability. So, people were so eager to access what I had been lucky to learn, and it really made me appreciate my access to training and resources in Australia. 
I love the sense of meaning and the interesting work, going on assignment with MSF offers me. Every day is different, and I have never felt more completely 100% stimulated and satisfied with a job. I am learning and being challenged, while working with likeminded, passionate and interesting people from all over the world, and getting to discover a new culture, new place, new people, new food. Honestly, it's my dream job!" 
MSF is holding an online recruitment webinar for mental health specialists on Tuesday 1 November 2022 at 6pm AEST time.