Stories From Patients & Staff
In photos: Search and rescue on the Mediterranean
Every year, thousands of people fleeing war, persecution and poverty at home attempt the treacherous journey across the Mediterranean. Since the beginning of 2021, nearly 1,000 people have been reported dead or missing on world's deadliest sea border. 
To help save the lives of people trying to cross the central Mediterranean Sea, Médecins Sans Frontières has chartered its own vessel, the Geo Barents, to conduct search and rescue missions.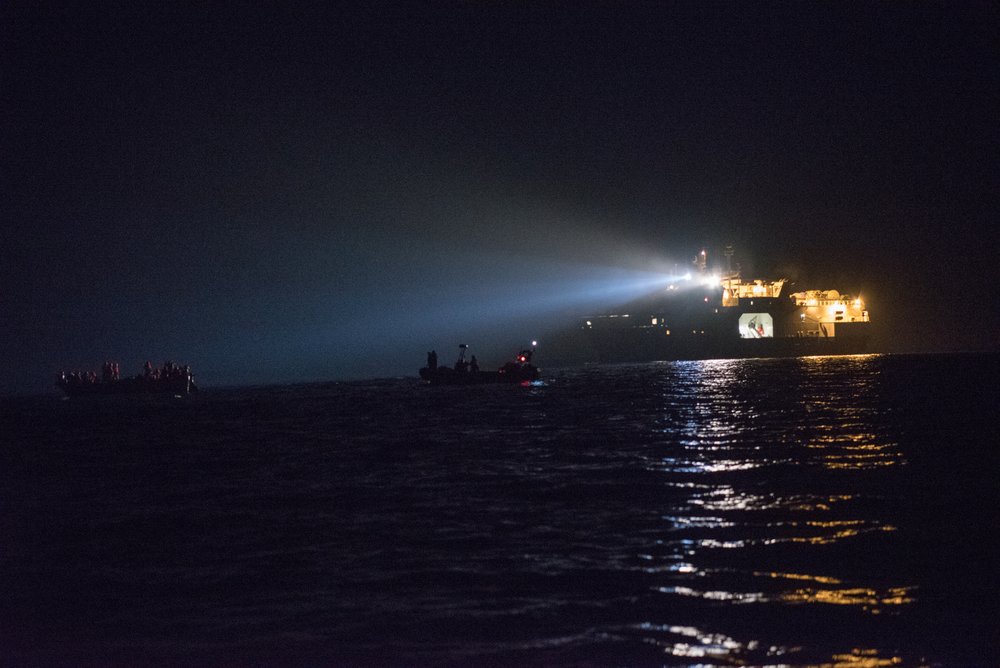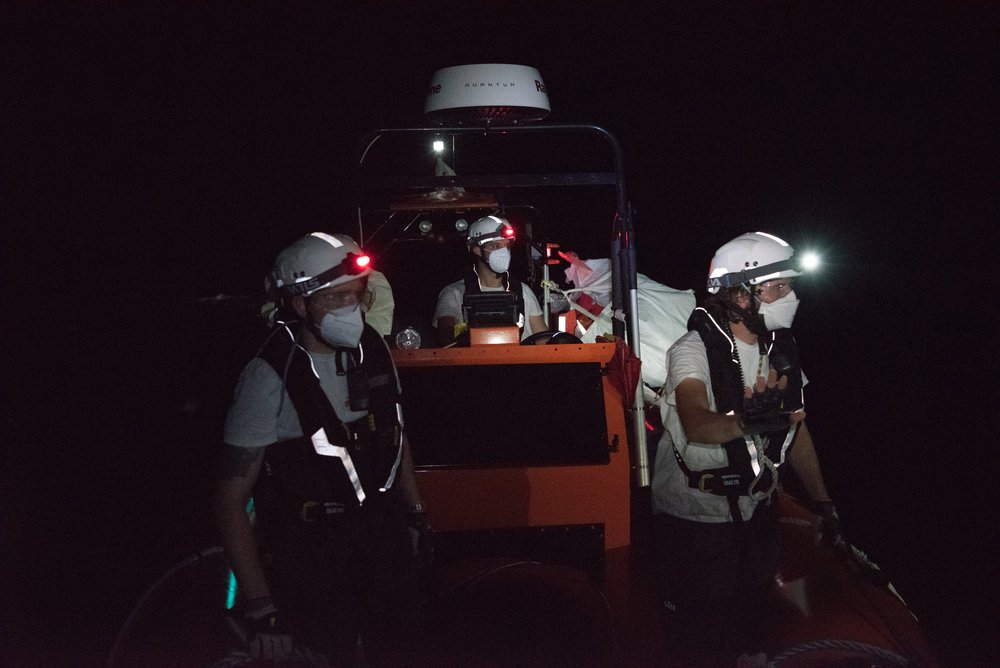 Samuel
I was tortured in a big building in the middle of the desert. They torture you only to get a ransom. You know if you do not have money you are not going to survive. They were also torturing the women the same way as men. They are also raping, not only women, also men. Too many horrific things.  
For three long years in Libya, I was constantly on the run. I never lived in a proper home, you cannot have any rest. I slept in the streets or wherever I had found a job. I have been freed, but some people have been in these centers for years. They are still there, for indefinite time. A lot of them are dead since then.  
At sea, on the boat before you rescued us, I saw twice a white plane rotating above us. We also saw a Tunisian boat as well. I was vomiting a lot in the boat.  I cannot swim. Everyone in the boat was praying. It was a very serious situation, but thank God for my life.  
Samuel*, 35-year-old Nigerian man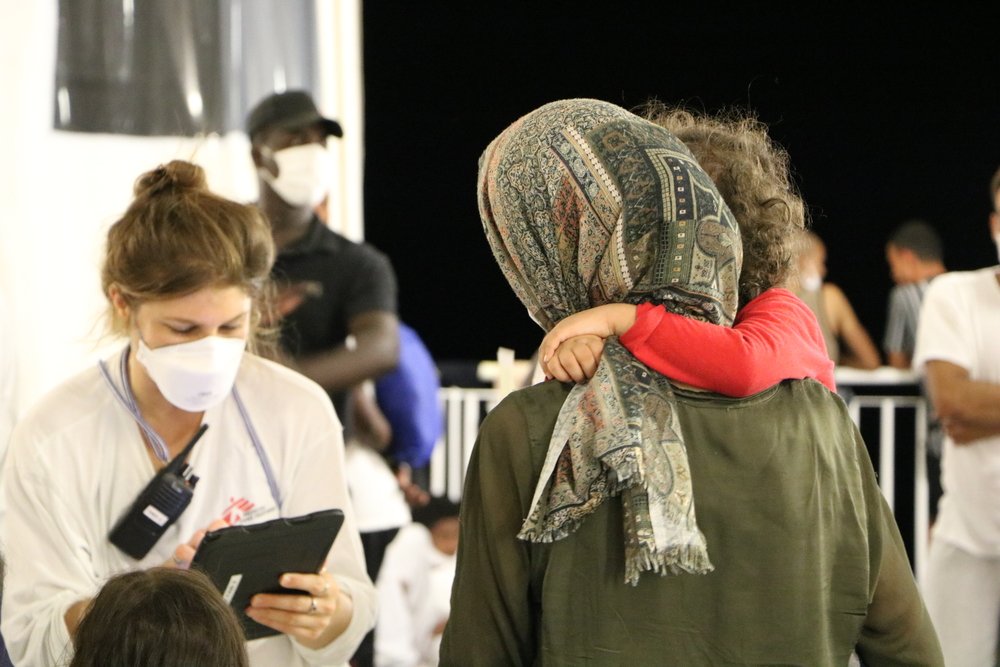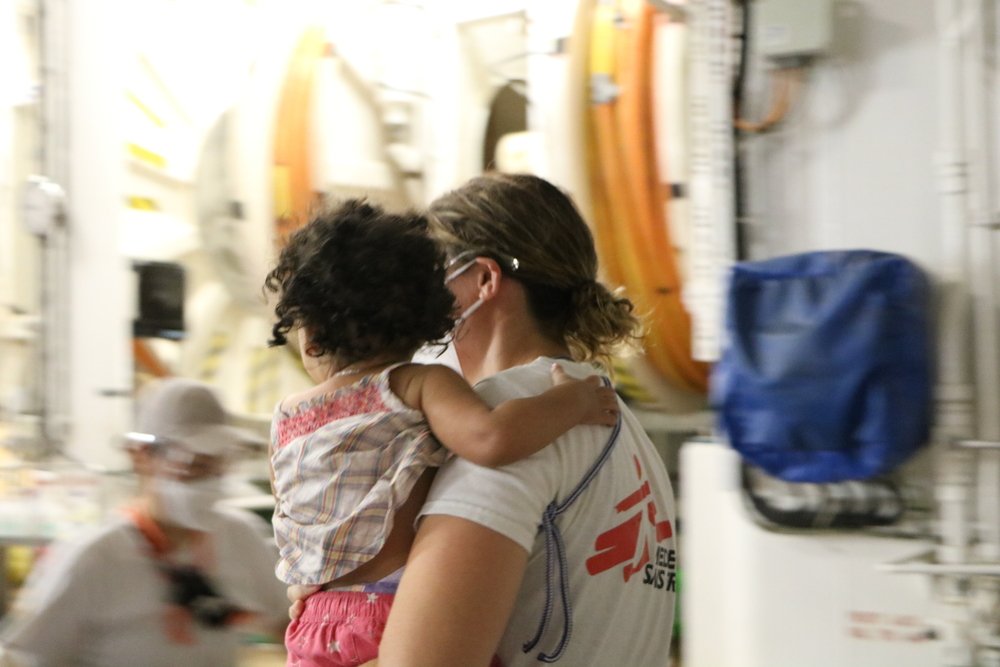 Abebi
When we arrived in Libya we were sold. Then following some months, the police came to release us but they just put us in a prison in Tripoli. I paid 1 million nehra (Nigerian currency) from previous work to be released and then to try to escape by sea last year. But the Libyan Coast Guard intercepted us and put us back in prison.
I have an injury from guards shooting at people who tried to escape in May 2021. Some people tried to run away from the detention centre and the guards started shooting everyone. Even people that were not on the run. Some died. I was shot on the ankle. They took me to the hospital for it, but then immediately back to the center.
They took all of our belongings and then they beat people. The guards beat people on their heads while they were lying on the floor forced to have their legs upwards. Beating them until they were bleeding and bleeding. It was torture! 
I paid my last 400 Libyan dinars for the trip and we were out at sea. The engine stopped the following day and the waves were high… It is a miracle from God that I made it alive. There are so many others that don't make it at sea.
Abebi*, 26-year-old Nigerian woman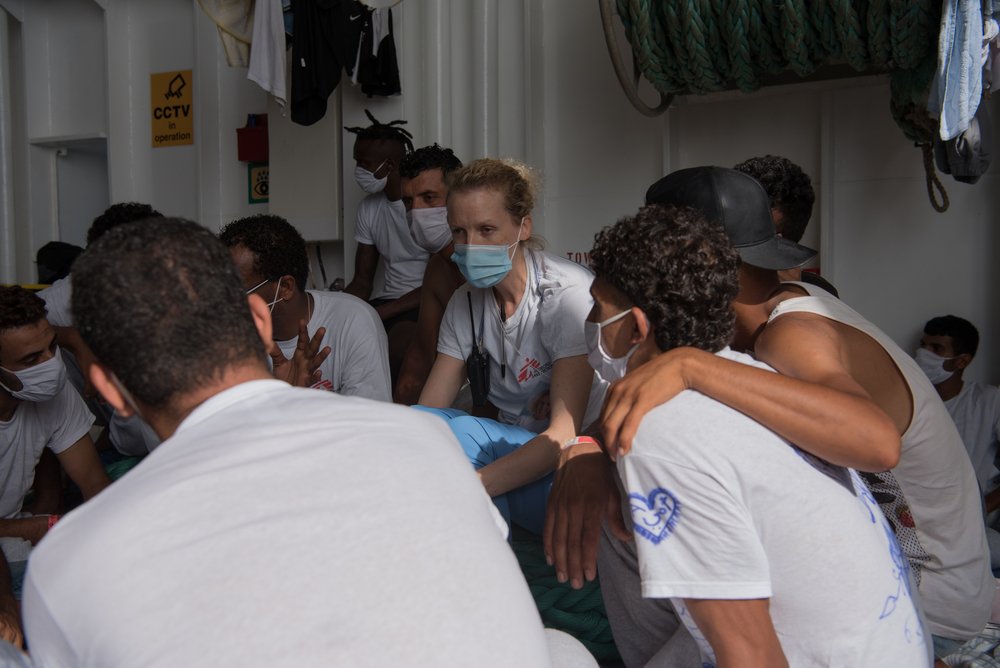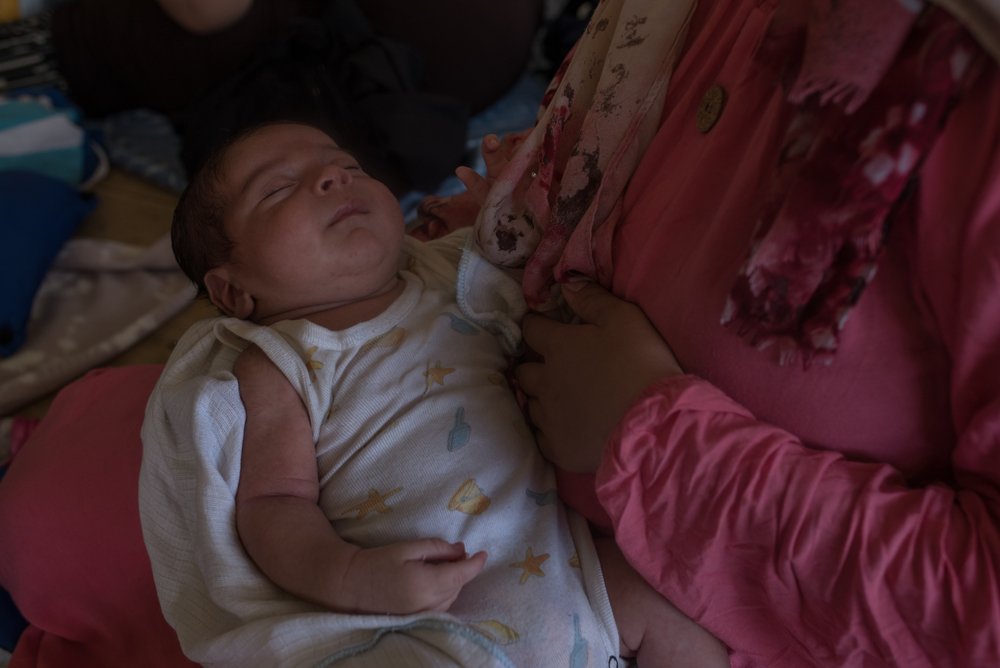 Emenike
I paid 5,000 Libyan dinars (approx. $1,000) to a smuggler in Zuwara to cross the sea in that wooden boat, but for rubber boats it is around 3,000 dinars. We were the only ones with lifejackets because we bought our own, but we do not know how to swim – not in this water! The others did not have anything at all. No life jackets were provided by the smugglers. 
The smugglers do not even always wait for the sea to be calm. They just say 'go', like this time for us. If you resist, they bring out their guns. Libya is a place of no return. 
I have a message for people in Europe. That I am just someone who wants to be saved. That someone who wants to be saved does not offer trouble.
The sea was very bad when we crossed, but we felt it was better even to capsize than to go back to Libya. They had given someone the engine and said 'you drive'. That person had no choice, they did not even know how to drive a boat! But when you are running for your life, you'll do anything to survive. 
The waves were hard and many and very high. We tried to return, but the police would already be waiting for us on land. The engine worked for three days. When MSF came we couldn't use the engine as the waves were so bad. We had thrown all the petrol overboard to lighten the boat to regain balance. Water was already entering the boat. For ten hours we were like that! Up and down, up and down on the waves.  
I have a message for people in Europe. That I am just someone who wants to be saved. That someone who wants to be saved does not offer trouble. Give me chance; you will see I am not a troublemaker. I just want to be calm and make the world a better place.
Emenike*, 28-year-old Nigerian man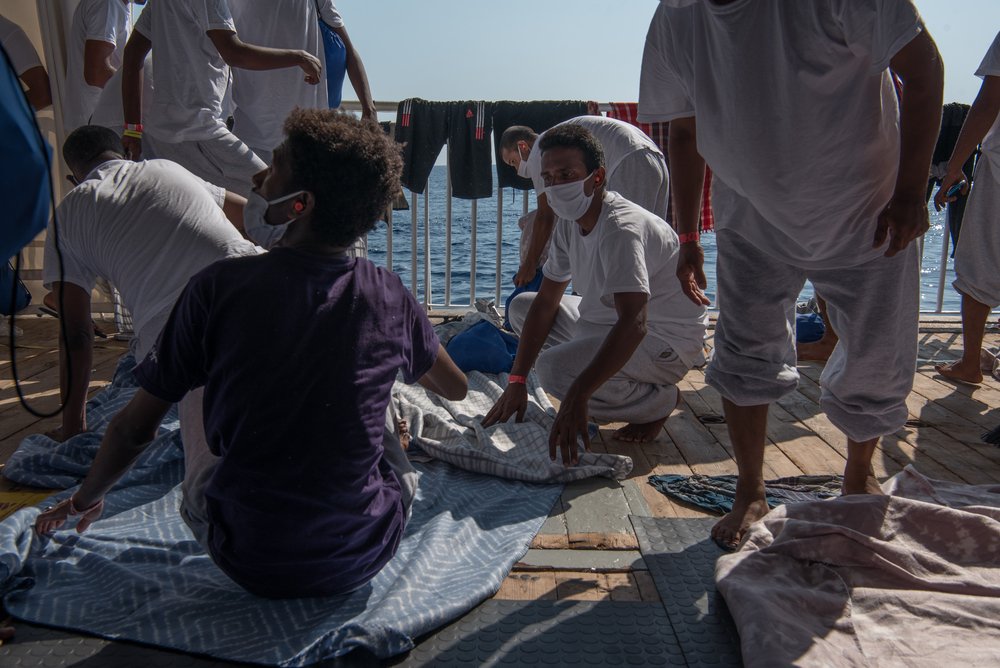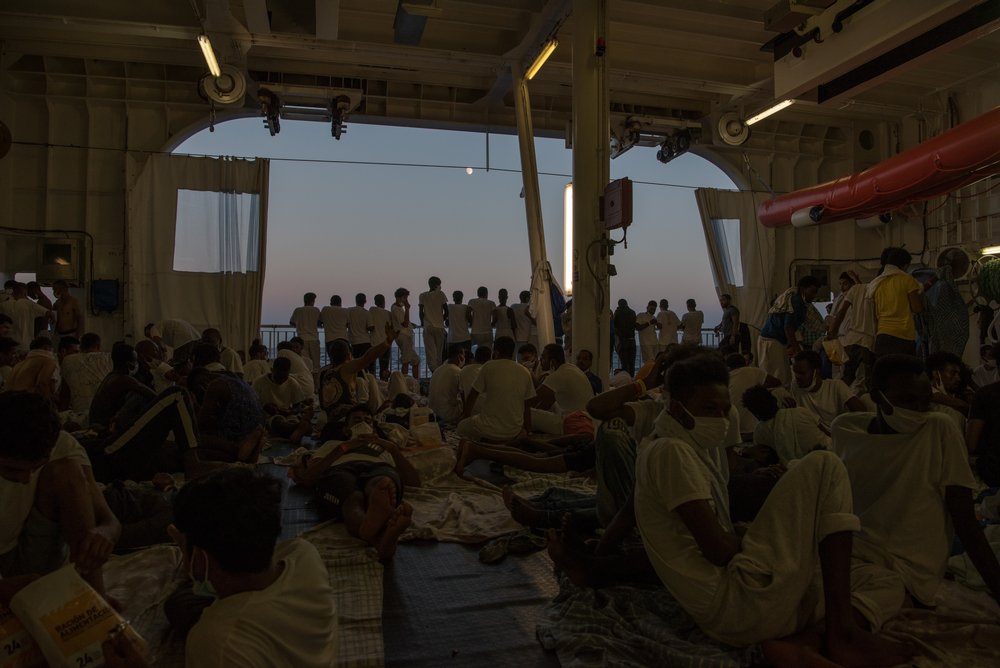 *Names changed for privacy.
Can you help support our crisis response work?
As an independent, impartial medical humanitarian organisation, Médecins Sans Frontières can respond rapidly to emergency situations and deliver urgent medical treatment to people in need – no matter who they are.
By making a donation, you can help ensure that we can be there to provide medical assistance during times of crisis in places like the Mediterranean.