Stories From Patients & Staff
Resilience in the face of resistant infections
Meet the Australians and New Zealanders working, as part of a multidisciplinary team in Gaza, to offer a smooth road to recovery for patients with complex gunshot injuries and severe infections.
Anne Taylor, from Wellington, New Zealand, has been on three assignments to Palestine as Head of Mission during 2018 and 2019.
"Since the 'Great March of Return' demonstrations began in Gaza in March 2018, the local healthcare system has been overwhelmed by the volume of Palestinian patients wounded by live ammunition fired by the Israeli army.
Between 30 and 50 people are still shot in a regular week. While Médecins Sans Frontières has been present in Gaza for many years, we have scaled up and shifted our care to support the Ministry of Health with treatment of these very severe injuries and find solutions for patient's complex medical needs.
Right now, there is the concerning issue of osteomyelitis – a serious infection of the bone – affecting an estimated 1,000 people who have sustained gunshot wounds in Gaza. This condition requires specialised surgical and drug-based care. Despite the limited resources available under the blockade, Médecins Sans Frontières is now offering multidisciplinary care for this condition through a new microbiology lab and orthopaedic and antibiotic treatment across two inpatient departments. Many of our patients, who are mostly young men, will have ongoing medical issues due to their injuries – probably for life. Coupled with the continued blockade of Gaza, they face an uncertain future. What stands out for me is their resilience in the face of these challenges."
Dr Thomas Schaefer is an orthopaedic surgeon from Albany, Western Australia.
"When I first went to Gaza in January 2019, the injuries I saw on patients were, from an orthopaedic point of view, horrendous. The gunshot wounds were mainly to the lower legs, with an extensive damage zone – most people have open fractures (where the broken bone is not covered by any soft tissue), meaning many are maimed and can't walk. Some of these patients were boys as young as 11 years old. We provided initial care for these patients, stabilising the fractures and cleaning the wound tissue. But gunshot wounds by their nature are prone to infection, and coupled with the lack of hygiene outside of the hospitals we started to see many patients who had developed osteomyelitis.
Returning to Gaza in August, I worked as part of a team providing orthopaedic treatment for these patients. This includes surgery to take a bone sample to test people for a drug resistant infection, as well as multiple surgeries and dressings for their recovery. Although our patients will require months, if not years, of care – and will always live with the risk of the condition re-flaring – we are finally finding solutions for the long-term survival of most people's limbs. Many people are improving with physiotherapy and walking again, and that is hugely encouraging to see."
New Zealander Dr Lisa Noonan recently returned from working as the Antibiotic Steward in Gaza.
"In Gaza, many people with gunshot wounds develop serious bone infections associated with significant soft tissue damage. Gunshot wounds easily become contaminated, including by the bullet or the person's environment, and in the case of open fractures the risk of infection is particularly high. Worryingly, many of the patients we admit for osteomyelitis have a multidrug resistant infection, meaning they cannot be treated with common or first line antibiotics. There are many reasons for increasing antimicrobial resistance, one being that antibiotics have been overused in the community or in the environment. This is a problem worldwide.
Our antibiotic stewardship team in Gaza coordinates the microbiology and complex antimicrobial therapy needed for these patients. While at the beginning of 2019, Médecins Sans Frontières had to send bone samples outside of Gaza, we have now worked with the Ministry of Health to increase the capacity of a laboratory within Gaza that is able to analyse samples from 20 patients each month. If the person is found to have osteomyelitis, our team provides antibiotic treatment. In the case of multi-drug resistant bacteria, there are often no oral antibiotic options available – so patients need to be treated with intravenous drugs, meaning a stay of at least six weeks in hospital."
Queenslander Edith Torricke joined the nursing team as the Infection Prevention and Control Manager.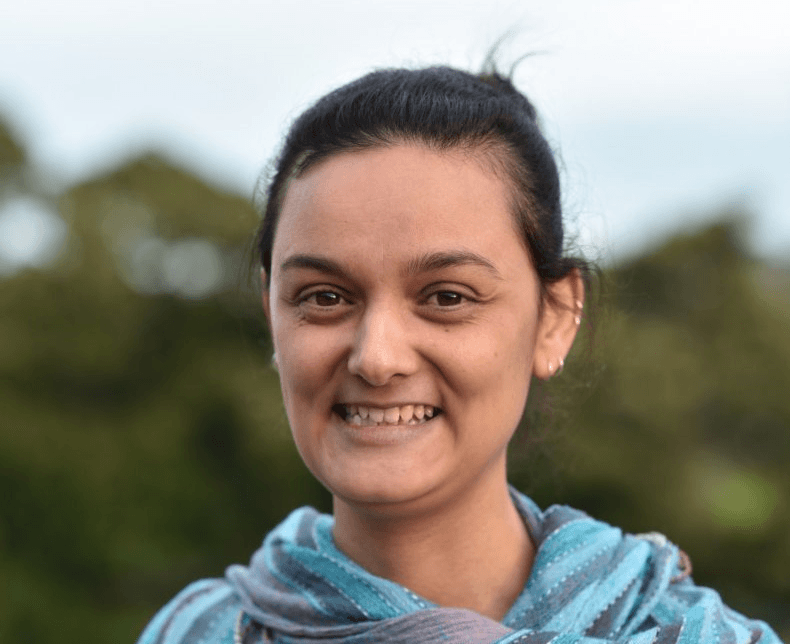 "Our nursing staff in Gaza play a major role in wound care as well as in infection prevention and control. Alongside isolating patients, this an important tool to limit and prevent the spread of multidrug resistant bacteria. My role was to set up infection prevention and control measures in our inpatient unit for patients with osteomyelitis, including everything from hand washing to waste management and keeping the environment of the unit clean.
Nursing staff have the most contact with patients, so we play a major part in providing the patients with health education and enforcing infection precautions. Nurses are also the patients' main support. Being isolated in a hospital room for months is very hard on most people. One day, I noticed that one of our long-term patients, Moataz, had covered his walls with pictures he had drawn. I told him I enjoyed art too, and the following week I brought in some adult 'mindfulness' colouring books. It seems simple, but something like art can make a huge difference in helping someone finish their treatment. A social support team and local peer counsellors also help our patients to cope with the trauma they have experienced and their treatment, and prepare them for the future."