Stories From Patients & Staff
Syria: "Children now don't know a time without a war"
Sarah Gnanaseharam is an Australian nurse who shares her experiences working as Nursing Activity Manager in Al Hol camp, northeast Syria.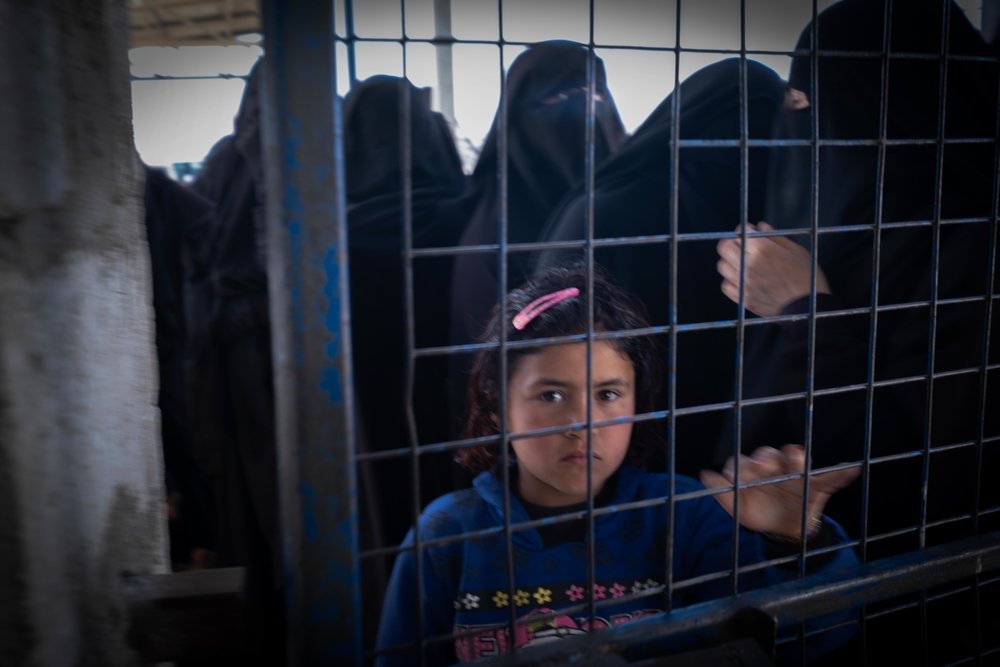 In my first days in Al Hol detention camp I joined the wound care team as we visited patients in their own 'homes' (if you can call them that – many were damaged tents). We saw patient after patient with gunshot wounds, shrapnel wounds and amputated legs, many of whom were women and children. 
Our first visit was to a tender looking eight-year-old girl, dressed in a long, lime green dress. The tent was barely standing, with a small cooking area in the corner and three small children lying on the tarp on the floor. Two infants around six months of age were laid under a mosquito net, both of whom looked severely malnourished and almost lifeless, rigid with a likely metabolic disease. The other child was three years old and also rigid and unable to move independently.
I was informed by the nurse and translator that this child had been able to walk a year previously, but that his condition seemed to be worsening. There was no mother or father present during the visit, and the nurse informed me that this was the case every time they visited. This mother had already lost seven children who had died, likely due to their genetic medical conditions. 
With the help of the translator, I asked the eight-year-old if she had food or drink, or milk to give the babies. She said she did, and that she was going to prepare their meals. My heart began to sink, knowing that children should not have to have this responsibility. The way she cared for her disabled siblings, for the house and for their meals – no child should have to do this. Syrian children now don't know a time without a war, which affects their long-term physical and mental health, and damages their prospects for the future.
"When will the world open its eyes to the suffering of people, including so many innocent children? When will they break for what breaks the heart of Syria and its people?"
In the second home (tent) we met an 18-year-old girl who had a shrapnel wound to her upper leg. Her grandmother pleaded with us to help her and the family. She shared the story of how she and her family were trying to escape from Iraq and a bomb hit where the young girl was standing. She was 16 at the time and was hit by shrapnel on her upper leg, leaving her completely paralysed. She can no longer move her legs, or walk. 
Why was this softly spoken 18-year-old given this life to live? As the nurse cleaned the wound and put on the dressing, there were three gunshots not far from the tent. We quickly got up, put on our shoes and returned to the MSF car waiting outside. 
At the final tent we visited, the car was approached by a beautiful looking girl, probably around three years old. I gave her some princess stickers, and she ran following the nurse into her parents' tent. The mother had visible, but healing burns all down the back of her legs, which her husband was dressing with bandages donated by another NGO. I explained that his wife's wounds were healing, and that no more antibiotics were needed. They smiled, and we gave them some more dressings before heading back to base.
The following week I joined the team for the mobile clinic in the annex. The annex is the area of the camp where 'internationals' are confined, with approximately 31 nationalities from all over the world, which has included women and children from Australia and New Zealand. The heat was scorching at around 45 degrees, with children running past barefoot. It was hard to ignore the waste that lay on our path, with old plastic bags, broken tin cans, and the smell of dirt and rubbish.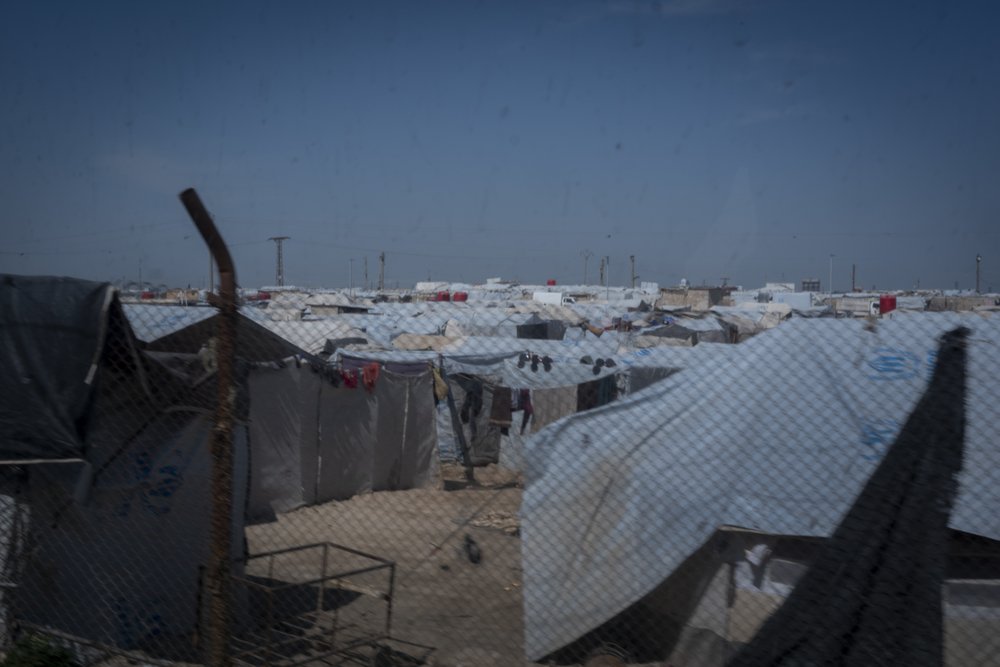 A young lady in her 30s came in, emotional and explaining how she had been beaten up by a group of women, and pleading for us to see her in her tent. We entered her tent and she removed her burka. She said she had been punched in her abdomen and hip and beaten over her head until she blacked out, and she showed us stab wounds on her lower right leg. 
There weren't many words I could say, but that I was sorry that this happened. We provided her pain relief and I offered for her to come to our clinic to have X-rays done, but she was too frightened of seeing the women, as they would beat her up again. She thanked us for seeing her and allowing her to share her story. 
When will the world open its eyes to the suffering of people, including so many innocent children? When will they break for what breaks the heart of Syria and its people, and for everyone suffering in Al Hol and step forward to create change? I can't imagine the torment and fear these women and their children live in, day in and day out of their lives. The children, some who have no mother to care for them, in desperation for motherly or fatherly affection, with no sight of freedom. What world have these children been born into? I can describe it as nothing but horror.
Can you help support our crisis response work?
As an independent, impartial medical humanitarian organisation, Médecins Sans Frontières can respond rapidly to emergency situations and deliver urgent medical treatment to people in need – no matter who they are.
By making a donation, you can help ensure that we can be there to provide medical assistance during times of crisis in places like Syria.