Stories From Patients & Staff
Tuberculosis in Myanmar: "I suffered physically from the treatment and I suffered mentally because I was separated from my kids."
For the first time since 2015, MSF's clinic in Shan State, Myanmar has cured two patients of multidrug-resistant tuberculosis (MDR-TB). In 2017, Aik Jong and Aye Htwe were displaced from their home in Namhsan Township and detained in a crowded monastery for five days. The couple had been receiving antiretroviral (ARV) medication from MSF since 2013 but weren't allowed to take their medicine during their period of detention. They soon contracted MDR-TB and then had to leave their children and home for almost two years of treatment. Their story illustrates the difficulties that patients in conflict-affected communities in Myanmar face, as well as the scarcity in specialised treatment for patients in rural areas.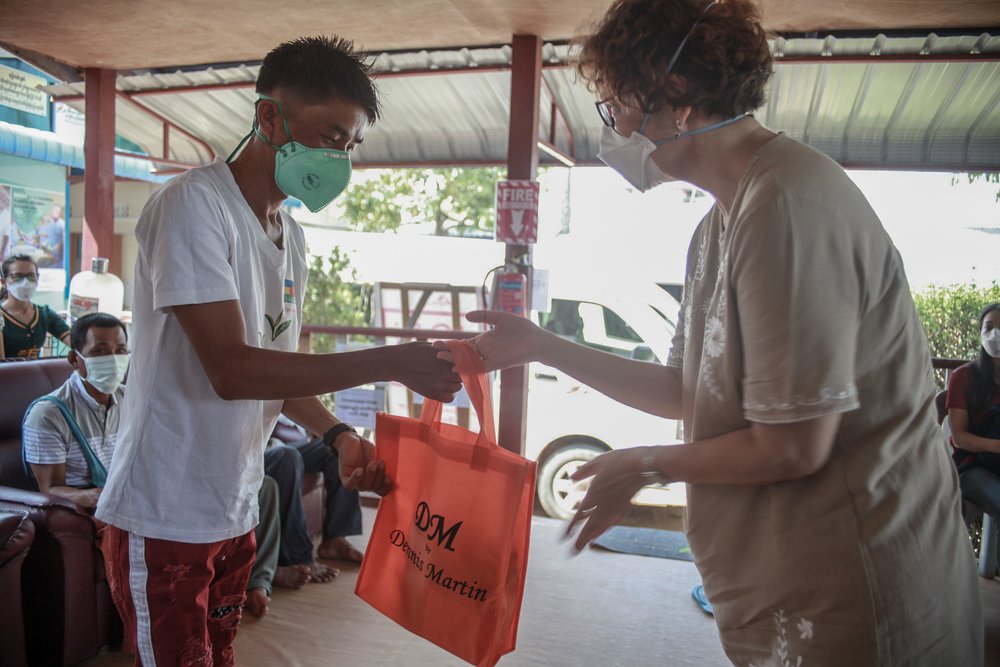 Meet patient Aik Jong
"In 2017 we were asked to leave our home by armed men. There was fighting close by. The soldiers pointed their guns at us, they kept accusing us of being members of another armed group. Along with our three children and most of our village, we were detained in a nearby monastery for five days. We didn't have enough food or water and we weren't allowed to take our ART drugs, which we've been receiving from MSF since 2013, because the soldiers wouldn't let us touch our things. We tried to be smart and take drugs when we could, but we still missed doses. Our CD4 counts dropped very low, and that's when we think we got MDR-TB. It was really crowded in the monastery, and it was tough for us – the soldiers kept asking where the armed men from the rival group were, and they tortured some people from our village. I had to repeatedly explain that I am a civilian."
"The soldiers kept asking where the armed men from the rival group were, and they tortured some people from our village."
Hear from Aye Htwe
"When we were released, we didn't feel safe. We decided to go to another monastery, called the 2,500 monastery. We stayed there for seven or eight days, and I noticed I was losing weight. That was when we went to Lashio to get tested. We kept our children with us – we wanted to take care of them, especially our son Aung Ming, because he's on ART treatment too.
In MSF's Lashio clinic, we were diagnosed with MDR-TB. We were scared of the treatment, we knew there would be side effects and that it would be painful. But we also knew that we had to fight this disease. As we already knew MSF and had been on ART treatment for a long time, we had an advantage. We know the importance of sticking to a treatment programme. The hardest part was leaving the children.  I suffered physically from the treatment and I suffered mentally because I was separated from my kids. In the end, Aung Ming stayed with a cousin and our other two children stayed with my sister.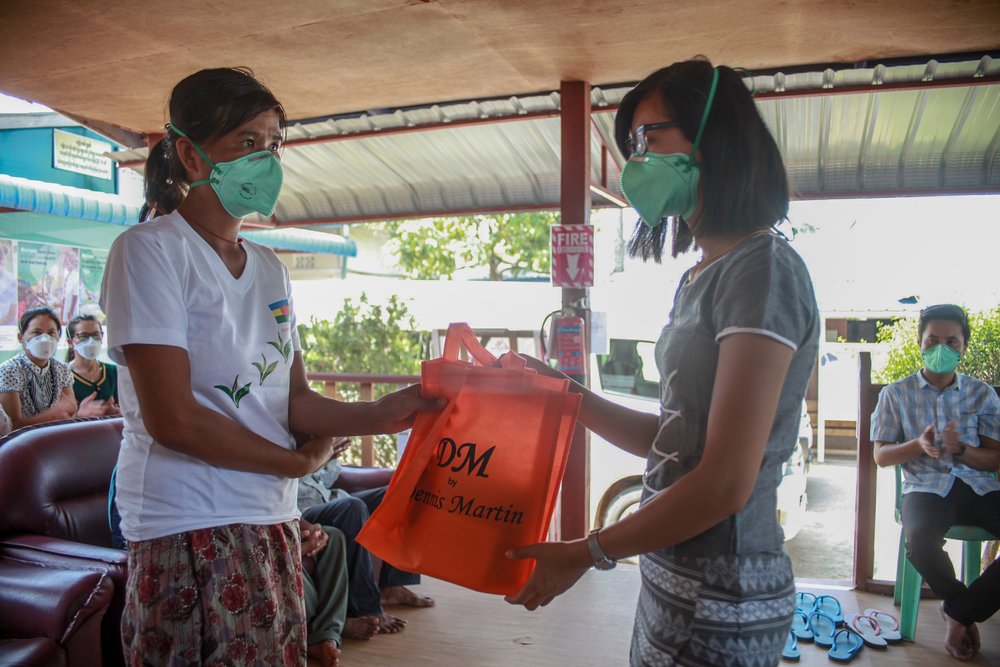 At first, the treatment was really hard, but the medical staff supported us. MSF provided us with accommodation and enough money to live on during our 20 months of treatment. The nurses would visit our accommodation frequently to see how we were doing. The team were there for anything that we needed. But we didn't need a lot of motivation, we knew the treatment would be hard, but we were determined – we had to do it for our kids.
We've been apart from the other two children for 20 months now – I don't think they'll remember us. My daughter was just six months old when we left her.  
Now we face another issue: discrimination. We want to go back to our village, but the principal won't let Aung Mying attend the school there. She said that children have to study 'face to face' and that our son may infect others, she suggested he stay at home, or go to another school. That made me feel like my son doesn't have the same rights as other children. This is discrimination."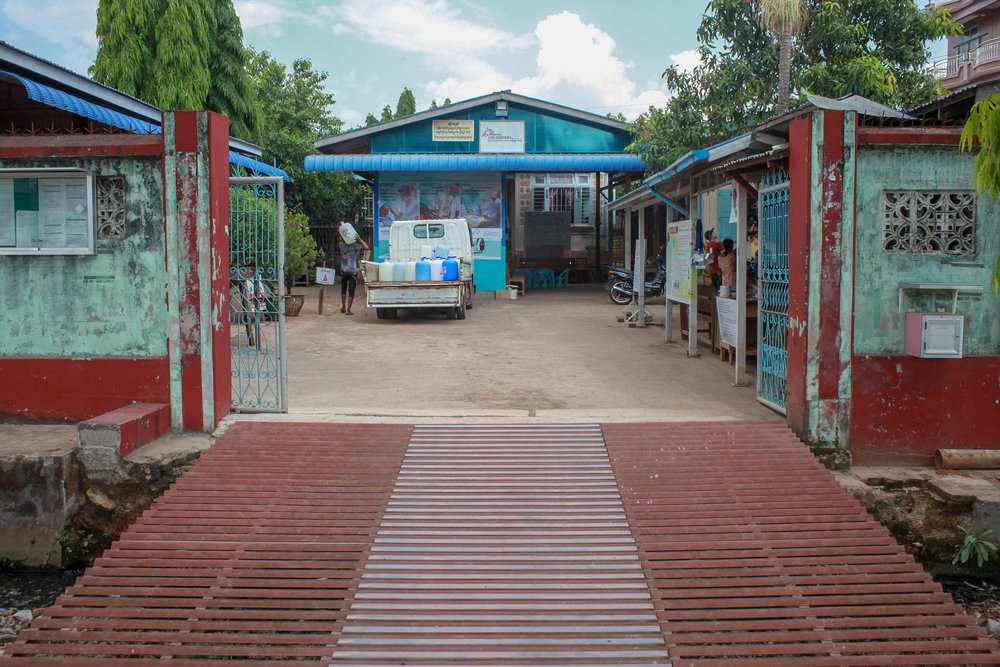 Hear from Aik Jong
"I spoke to the rural health officer. I said that my son wouldn't infect the other children, and that I'd take responsibility for any consequences. But he told me that it wasn't realistic and wouldn't negotiate for us. We want to escalate this further. The alternative is to send Aung Mying to live at the orphanage in Lashio. We know that this means being separated from him – but his education and his future are the most important priorities.
MSF is also trying to find a solution to this issue – the medical activity manager here, Dr Si, is working on this now. I don't know when we'll see our other two children again. It's too expensive for us to make the journey to see them right now.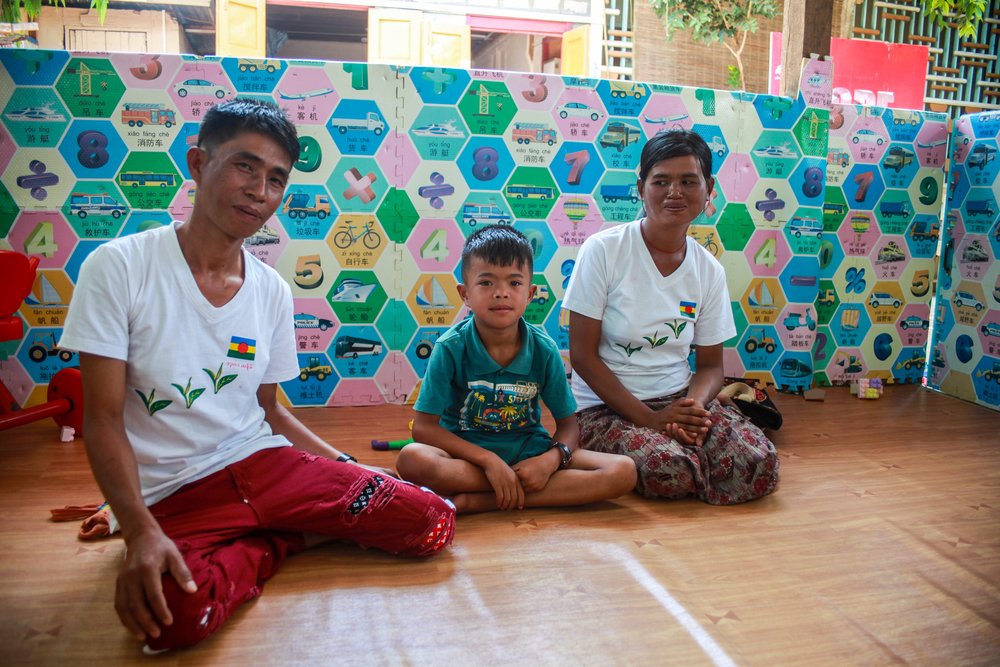 I am happy to be cured of MDR-TB. I just feel like a huge burden has been lifted. I will never forget this time – and the ceremony we had at the clinic to celebrate.
Before we were displaced, we were farm workers – we will be again when we return home." 
Shan State has long been dogged by conflict between the Myanmar armed forces (Tatmadaw) and non-state ethnic armed groups, as well as fighting between ethnic armed groups. Renewed fighting since mid-August 2019 has killed civilians and resulted in short-term displacement of approximately 8,000 people. In September MSF's team in northern Shan were able to carry out a distribution of non-food items to hundreds of families in one new displacement camp, but many areas remain inaccessible to humanitarian organisations. For patients needing specialized medical care, displacement disrupts treatment, which can have devastating consequences on their health. Given the lack of decentralized MDR-TB care, MSF has been providing treatment in Kachin and Shan, as well as Yangon, and has cured 228 MDR-TB patients in Myanmar.