Stories From Patients & Staff
Women in the lead: "Go there, do it!" 
When Fikile Ngwenya was hired as a field driver for Médecins Sans Frontières (MSF) in Shiselweni, Eswatini, she was thrilled. She faced questions and criticism as a woman in this non-traditional occupation, but she enjoys being a confident role model for her community. 
Fikile's story is part of our coverage of women in leadership in MSF for International Women's Day.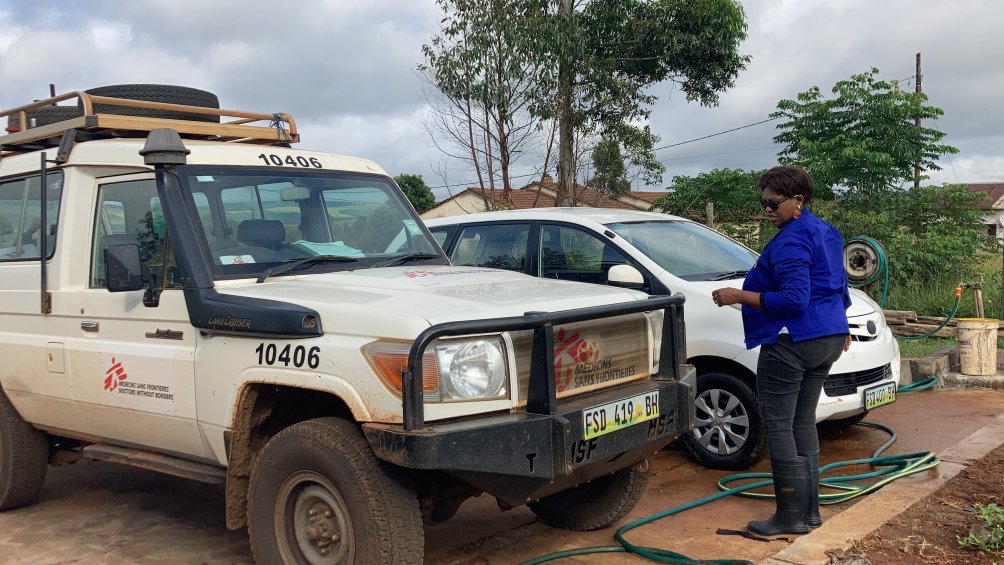 After my husband was transferred to the Shiselweni region, I looked for a job. I used to see these vans going around in town. Then a friend told me that this organisation [MSF] was hiring people for housekeeper, data clerk, and driver roles. So, I wrote three applications! 
I got a call from the office that I must come for an interview for being a driver. I was very, very happy because I knew I got a job! I was so confident that I could do it. 
I was the last one to interview. I heard someone asking: 'How come it's a lady this time?' 
We drove to town and did the theory interviews. After a day they called me to come and work. I know how to drive. You give me a hard top, I drive it; you give me an Avanza [Toyota SUV], I drive it. I don't stress. When I arrive, I check my car, I make sure the oil, water, everything, is okay. I check the cleanliness of my car. When someone gets in my car, they must know that the car I'm driving is a lady's car. It must always be clean.  
When we go into the community, they appreciate me. People say to me, 'You, you girl! You are driving such a big car' every day. They say, 'This organisation is helping us; it helps us with our relatives'; they appreciate MSF. I learnt a lot about this organisation [through their work] concerning HIV and TB. At least now I know what HIV is and how you treat it and how you prevent HIV and TB. 
But as a woman I faced challenges. Even the people I drive around, they do undermine me sometimes. And in that way, I feel like they are picking me up, they are empowering me by undermining me. It doesn't stress me.  
I remember one time when I started working with MSF, there was another guy working in the office. He was talking to someone, he didn't see me, and he was commenting: 'I will never be driven around by a woman'. 
Some time later I had to drive him to town. Then I asked him, 'Remember what you said. And then what?'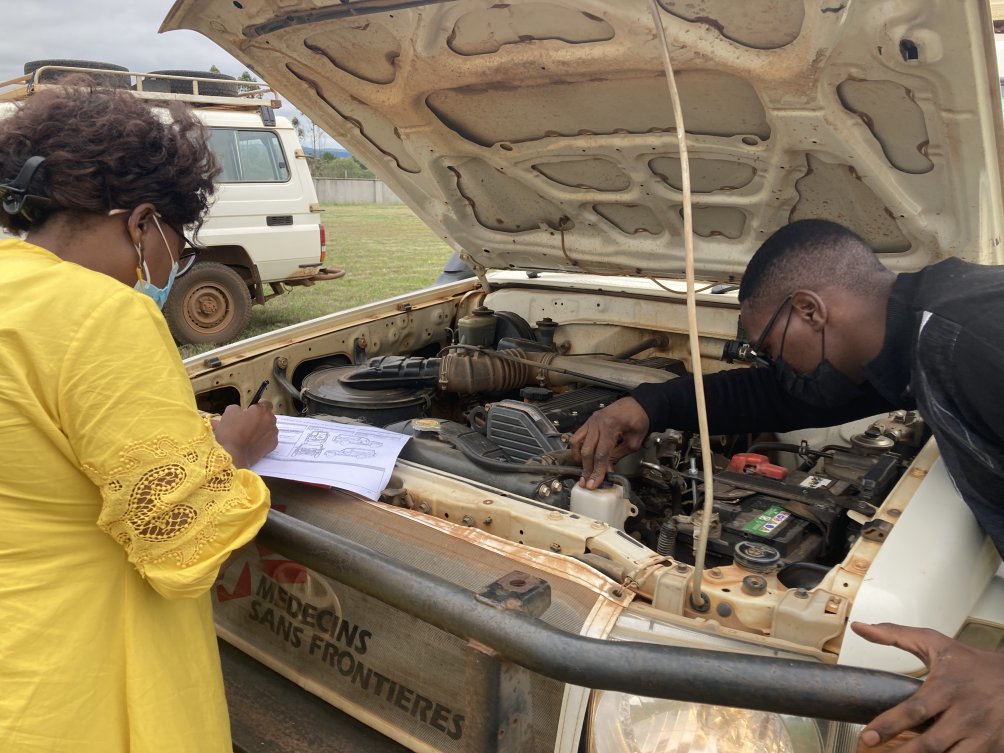 At home I am a wife and mother. I have grandchildren. I am a woman, I am a driver. I do not have a problem with it. We are different, we can't all be doctors in the world, we are different types of people. Everyone has their own unique gift. 
To the women out there, don't be afraid of being a woman and doing a job. Don't fear anything and do it with a happy heart. To the women, the young ones, they must do whatever they are faced with. Even if it's considered a man's job. Go there and do it, with confidence. 
Around one-third of adults in Eswatini (former Swaziland) are currently living with HIV, and many of them are co-infected with tuberculosis. Médecins Sans Frontières supports the Ministry of Health by working on reducing the transmission of these diseases and improving treatment. The COVID-19 pandemic has severely affected the lives of patients with HIV, tuberculosis and non-communicable diseases. 
Subscribe to hear more stories like this one!
Our monthly eNewsletter is a great way to hear the latest from our projects around the world.