Stories From Patients & Staff
Working as a Pharmacist for MSF: "It's medical logistics"
Working as a pharmacist  with Médecins Sans Frontières is complex according to Chinelo Adogu, who recently returned from Kasese, Uganda on her fourth mission. "It has more to do with logistics," she said. "It's medical logistics, doing international orders, storage practice, cold-chain – the whole package."
Grace Yoo, who is currently in South Sudan on her third mission, agreed. "We're responsible for supply and medical and bio med items – dealing with anything medical really: managing, training, liaising with doctors, storage, maintenance; we work closely with the logistics team," she said. With such diversity, trying to define a typical day proved to be a challenge. "It depends on what's going on at the time," Chinelo said, whose role in Kasese was based around a sexual violence project while her time in Arua, in northwest Uganda was an HIV project requiring viral load testing and visits to IDP (internally displaced person) camps.
For Grace, there was some routine: "We would open at 8am, check the temperature of the rooms and fridges, check stock levels, wait for orders to arrive, and have medical meetings," she said. But then there was always the unexpected: "There were lots of issues with storage, things would just keep coming up like the fridge would break or the electricity would go down so the cold-chain was compromised," Grace said. Working in the field also highlights the difference to working in Adelaide (Chinelo) or Sydney (Grace). "You realise it's a luxury [working in Australia]," Grace said mentioning how she used to get stock deliveries twice a day in Sydney. "Here you really have to keep an eye on consumption levels. There are always issues with supply and shortages are stressful," she said. Chinelo has also seen challenges. "There's a lot to do, 24 hours is never enough and we take on roles that aren't typical for a pharmacist," she said. But her experience has shown her something else as well. "Patients sometimes don't come back so you may only have that one opportunity to interact with them. It's important to build trust so that they do come back."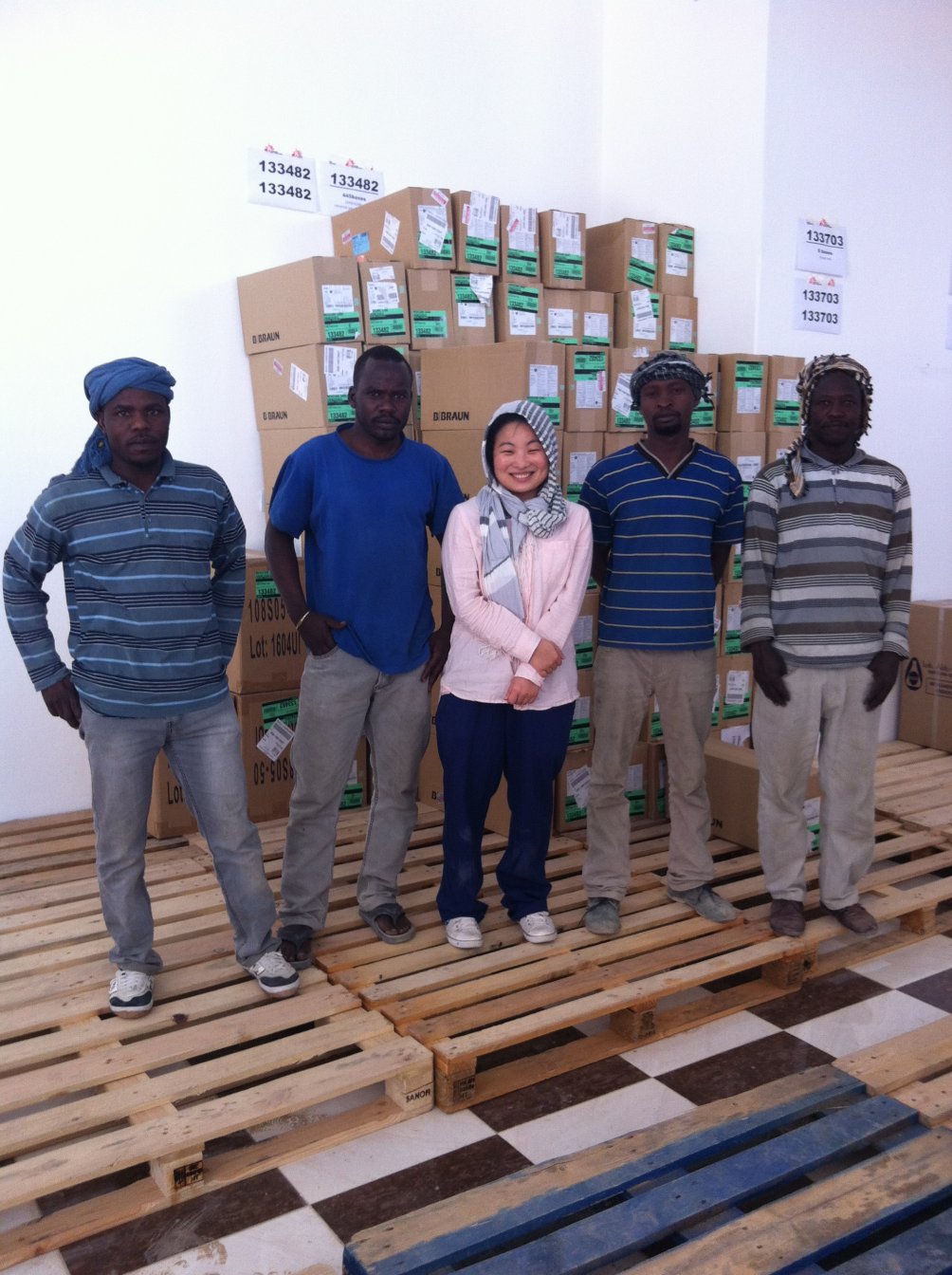 Chinelo and Grace come from different backgrounds and have different reasons for coming to Médecins Sans Frontières. While she lives and works in Adelaide, Chinelo is originally from Nigeria, the country where Médecins Sans Frontières' foundation was laid during the Biafran War from 1967–1970. "I'm from the Biafra region of Nigeria so I know the history of MSF and had intended to work with MSF for a long time," Chinelo said. But for Grace, Médecins Sans Frontières was a recent find. "While I was studying, I was looking for volunteer work I could do. I always saw organisations needing doctors and nurses but never pharmacists. Then I stumbled across MSF and saw they needed pharmacists. I applied in April and was in the field in September!" "The more I know about MSF, the more I like it."
If you're interested in working with Médecins Sans Frontières, please visit to find out more.