Stories From Patients & Staff
Yemen: New Zealand nurse, Raewyn Turner, describes life on the frontline
Raewyn Turner is a nurse from New Zealand who has worked with Médecins Sans Frontières in numerous locations and situations. Below, Raewyn shares her recent experiences working in Yemen.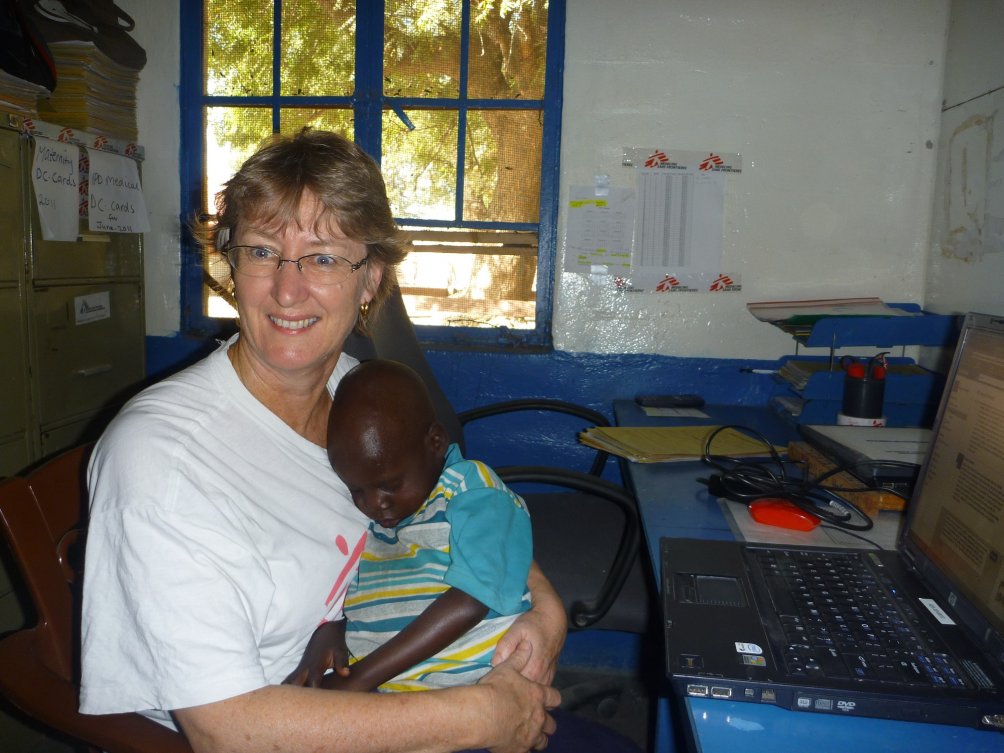 Having worked in Darfur, Afghanistan and Gaza, I had always felt safe under our Médecins Sans Frontières flag. Knowing that all warring parties had our GPS coordinates and were honour bound to leave us in peace, I never had any qualms about going to work in war zones. Friends tell me I am brave and ask me if I have ever felt afraid and I have always said "No". And then Kunduz happened.
Knowing that the hospital in Afghanistan was bombed made us all feel very uneasy. And shocked. Then the other morning as I was watching the news I saw our hospital in Saa'da, Yemen had been destroyed by airstrikes. I went cold. The operating theatre had been a direct target. I had just returned from Saa'da where I worked as an operating theatre nurse in the Sans Frontières supported Ministry of Health hospital, Al-Jumhori.
It was not this hospital that had been attacked but the other Sans Frontières hospital in Haydan. Haydan was an important hospital to us, as they stabilised a lot of wounded and brought them through to us for surgery. Now there are many people without any medical assistance at all. For six weeks I treated hundreds of casualties of this bloody conflict. The Al-Jomhori hospital was almost non-functional before Sans Frontières arrived and now we are really busy offering ER, theatre, post-operative care and maternity. There are two operating theatres and they work all hours. I was blessed with fantastic Yemeni staff; surgeons, anaesthetists, operating theatre nurses and four surgical assistants who can and do everything. And they do it all with dedication and a great sense of humour.  
"It was so sad to see the city so destroyed by bombing. So many buildings that are now just rubble"
We only had basic instrumentation and often the electrical equipment would fail, but no-one complained and we managed somehow to share the equipment. It's hard work with many casualties. They are mostly fighters, but we have our fair share of civilians, and of course children. I remember one young teenager, about 14-years-old, who had been in a supermarket which had been hit by an air-strike. He came in with large open wounds down his back and was 'open' literally from his left buttock down to his knee, with deep lacerations to his ankle. He also had shrapnel in his abdomen. We did abdominal surgery to repair his bowel and kidney. He came back to theatre a few days later to have his shattered femur set. He was later transferred to another hospital after a couple of weeks for skin grafting and specialised plastic surgery.
Sadly, war surgery is our priority, which means elective surgery can not be done. That doesn't mean patients with 'every-day' needs do not exist. One man had had his bowel cancer left untreated until he obstructed and it was late one night when he came to theatre for the removal of his large, foul-smelling tumour. The fighters are fresh from battle so they had a lot of open wounds, full of mud and blood. We used gallons of saline to try and clean them. It reminded me of the scenes from Gone with the Wind, when Scarlet is wandering through the tents of wounded soldiers from the American Civil War. Because there were many abdominal wounds requiring urgent surgery, the bone injuries which were not generally life-threatening were put off, sometimes for days. This meant those patients were often in a lot of pain and danger of infection, because of the wait.
When things get really busy, the cleaner and the son of the sterilisation man come in and help. The son was going to school, but it got bombed, so he helps his dad sterilise our instruments. I didn't see too much of the outside world as I was mainly in the operating theatre but I did get to go to the market one day. It was so sad to see the city so destroyed by bombing. So many buildings that are now just rubble.  Markets, schools, roads, bridges, trucks transporting food, displaced persons' camps, and health structures have been bombed and destroyed. And the first victims are civilians. And now with the Sans Frontières hospital in Haydan destroyed, at least 200,000 people have no access to lifesaving medical care. In this horrible conflict, ultimately it's the people of Yemen who suffer.