Your A-Z Guide to Nursing and Midwifery in MSF
Their talents are broad, their skillsets immense, their workplaces diverse. From antenatal care to zoonotic diseases, here's the A-to-Z on what keeps MSF's nurses and midwives occupied around the world, and how we support them in low-resource settings. 
A 
Antenatal Care 
High quality maternal healthcare starts with quality antenatal care, encompassing emotional support and advice, sharing of relevant and timely pregnancy information, and medical care. With obstetricians and gynaecologists less available in low-resource settings MSF puts midwives at the centre of this care, including for high-risk pregnancies. 
B 
Breastfeeding 
Breastfeeding is supported in all MSF activities because it is the natural and ideal way to feed an infant, particularly as an exclusive diet for the baby's first six months. Nurses and midwives are available to help new mothers prepare for and manage this valuable skill anywhere, including in our maternity departments, newborn units, therapeutic feeding centres and outpatient health centres.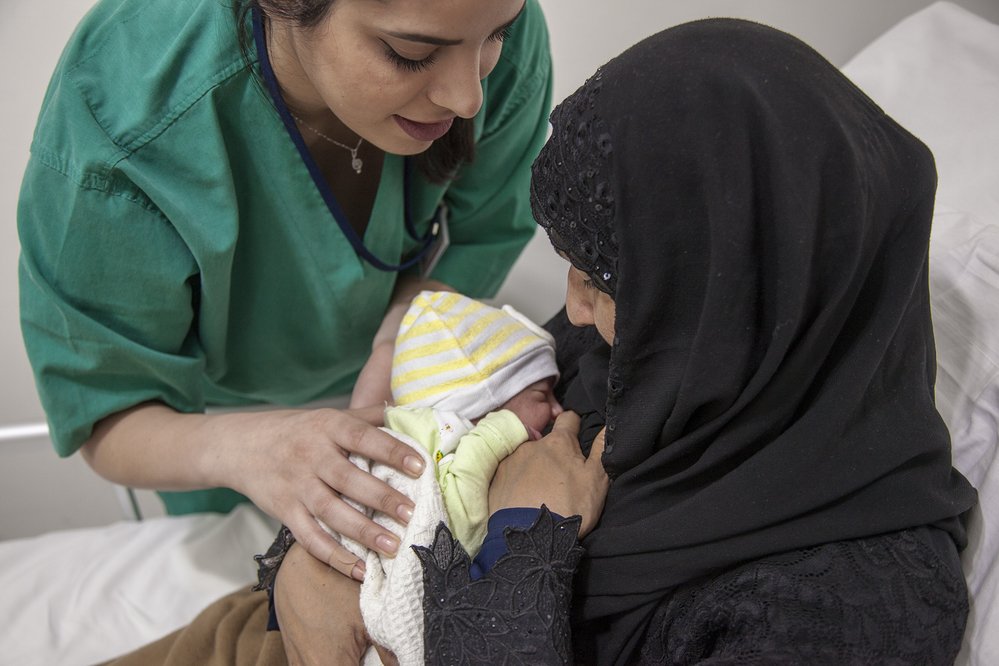 C 
Counselling 
Counselling is a key role of both nurses and midwives and an innate part of their day-to-day work with patients, such as specific disease counselling, family planning, treatment and medication counselling or mental health support. 
D 
Dressings 
Dressings are a common nursing procedure, designed to promote healing in wounds including post-operative surgical wounds, burns and superficial cuts. The three main steps are cleaning, disinfection and wound protection, and strict hygiene is paramount. 
E 
Early warning systems 
Early warning systems, or EWS, are tools MSF has adapted to support its nurses in the early recognition of a deteriorating patient. EWS are particularly important in young children and newborns whose normal vital signs change depending on their age.
F 
Family Planning 
Family planning is the planning and spacing out of pregnancies to give mothers and infants time to recover and grow healthily, but many women still do not have access to this worldwide. MSF nurses and midwives collaborate with health promotion teams to share information, offer contraception, and support women in their choices. 
G 
Guidelines 
Guidelines ensure that our teams have the resources available to provide the highest quality of care. MSF nurses and midwives can rely on regularly updated guides on obstetric, newborn and nursing care, among others, all adapted to the technical and therapeutic constraints in MSF projects. 
H 
Hypertension 
Hypertensive disorders such as pre-eclampsia and eclampsia are a leading cause of illness and death in pregnant women, but can appear without warning. MSF's midwives are able to reduce the impact of these disorders on mothers and their babies through regular screening and skilled management during pregnancy and labour. 
I 
Infection Prevention and Control 
Nurses and midwives maintain strict infection prevention and control, or IPC, measures to prevent the transmission of diseases to their patients, themselves and others. The three main pillars of IPC are hand hygiene, cleaning and disinfection, and transmission-based precautions such as use of PPE. 
J 
Journey 
Midwives are committed to support women through the journey of pregnancy, labour and birth and the early stages of motherhood. MSF nurses too play an indispensable role providing care and support throughout the journey of life.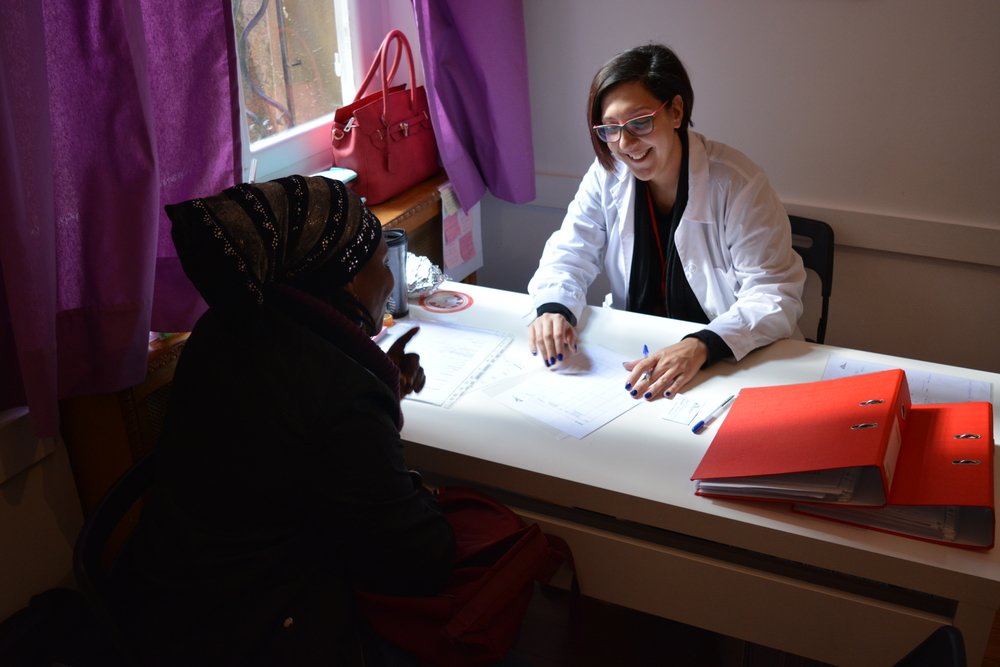 K 
Kangaroo Mother Care 
Kangaroo Mother Care, or KMC, involves wrapping an 'at risk' newborn—born prematurely and/or with low birthweight—skin-to-skin on its mother's chest to keep it warm and promote breastfeeding. Nurses and midwives help women and their family feel comfortable and supported to undertake KMC in dedicated spaces in MSF hospitals.
L
Long Distances 
The people we care for often have to travel long distances, overcoming numerous obstacles such as difficult terrain, costly transport and insecurity, especially in conflict zones. As a result simple conditions and illnesses can become complicated, which places great demands on our healthcare workers including nurses and midwives, who are often the first and only healthcare providers a patient may see. 
M 
MSF Academy 
MSF established the MSF Academy for Healthcare in 2017, to help develop the professional skills of nurses and midwives in countries where MSF runs hospital projects and faces significant shortages of qualified staff. The nursing training program currently runs in Central African Republic, South Sudan and Sierra Leone, with its first 22 graduates anointed as certified nurses in Sierra Leone in December 2019. 
N 
Neonatal care 
Nurses and midwives caring for neonates provide complete care, from the moment of birth through to the first month of life, including family-centred care and support. Sick and preterm neonates require care by specialised neonatal nurses, who MSF trains to provide care in dedicated newborn units. 
O 
Oxygen therapy 
Oxygen therapy is a lifesaving treatment, which is why nurses are trained to recognise the oxygen needs of a patient and respond appropriately, delivering the correct amount by the appropriate method. MSF nurses draw on this skill daily, for patients including newborns with severe infection, children with severe pneumonia, and women haemorrhaging in labour. 
P 
Palliative care 
Nurses play a crucial role in palliative care, which is an approach to alleviating pain and suffering and improving the quality of life of patients and their families when faced with terminal or serious illness. Just like nursing care in general, palliative care emphasises comprehensive care supporting holistic needs, based on empathy and person-centred care.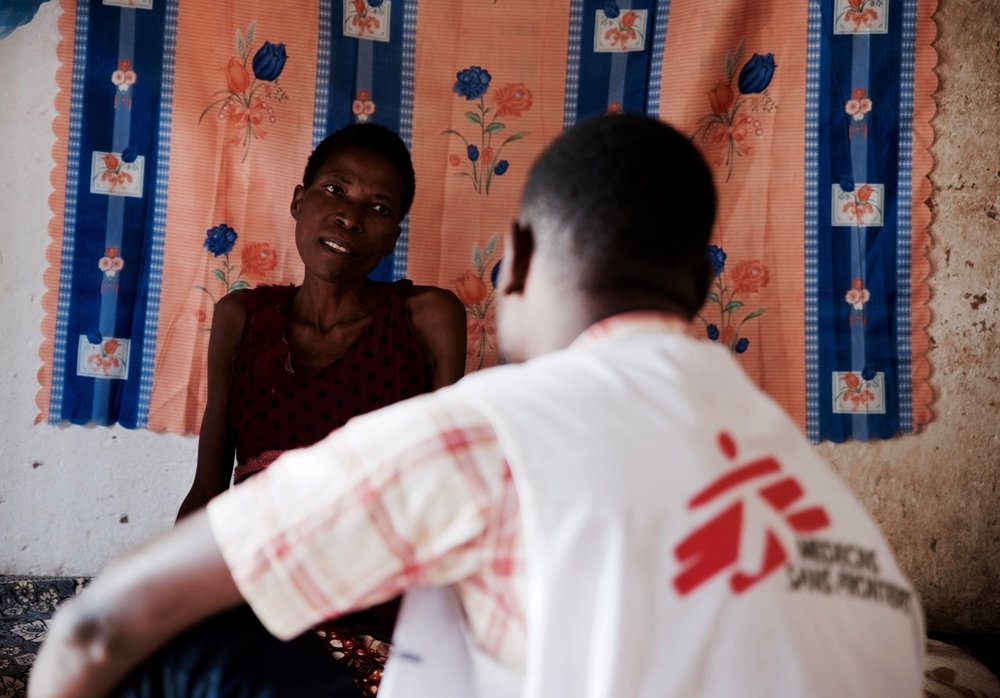 Q 
Quality of care 
In MSF we are focusing on safety, effectiveness and patient centredness to improve quality of care. Nurses and midwives at their patients' bedsides are pivotal to quality care improvements and are actively contributing to a range of improvements in our projects. 
R 
Respectful maternity care 
Respectful maternity care shows respect for women's feelings, dignity, choices and preferences, and encourages them to place their trust in that care. 
S 
Sexual violence 
Victims of sexual violence face many barriers to seeking care but one way to break the barriers down is to make care more available—a key objective of the nurse-led model of care. MSF has successfully implemented this model in multiple countries, showing that with the right technical support and training, nurses can fill significant gaps to provide non-judgemental medical and psychological care for victims of violence. 
T 
Triage 
Nurses and midwives are also involved in triage, a selection and sorting system to identify severity when people present for healthcare, and decide the priority of care. Good triage means lifesaving treatment can be administered to the most urgent patients, especially when patient numbers are high. 
U 
Ultrasound 
Ultrasound is a form of medical imaging based on soundwaves and can be used by midwives on pregnant women to recognise normal or abnormal growth, the location of the placenta and the direction of the foetus. Ultrasound is an important example of how, even in low-resources settings, midwives can adopt skills once preserved for specialists to provide valuable care more widely for women and their babies. 
V
Vaccination
Vaccinations are a simple, safe and effective way of protecting people from a wide range of diseases. MSF nurses administer vaccinations in hospitals, outpatient settings and in mass vaccination campaigns.
W
Ward round
Ward rounds bring together multidisciplinary staff including nurses, midwives and doctors. Ward rounds improve communication, ensure a team approach, enhance medical safety and reinforce patient-centred care.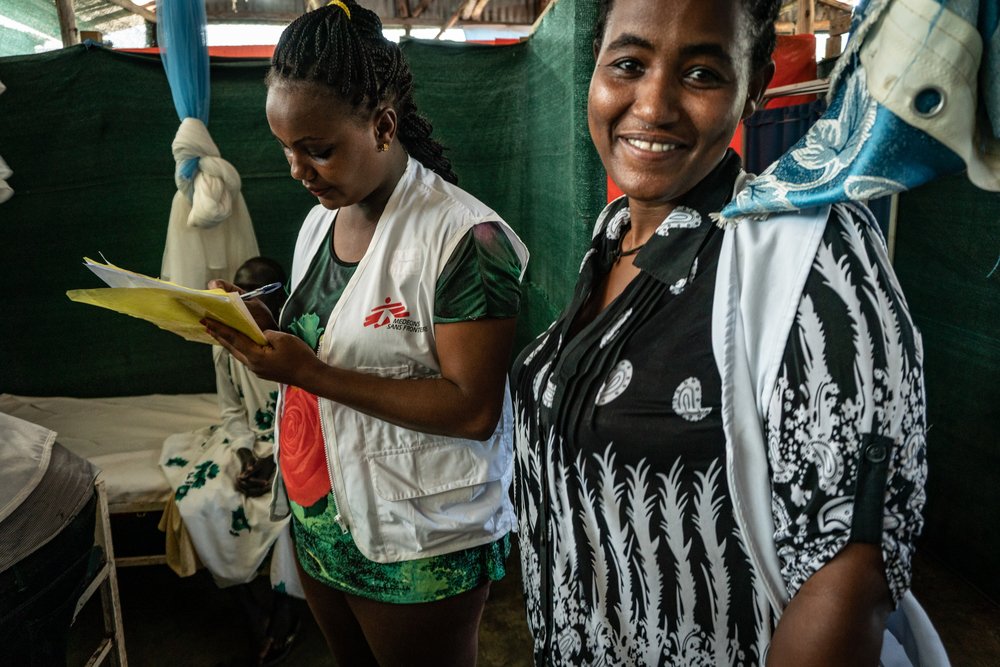 X 
X-ray 
Nurses support patients in diagnostic procedures such as x-rays.  The nurse prepares the patient by ensuring their understanding, comfort and positioning for the procedure, and some nurses are further trained to interpret the images. 
Y 
Youth 
Older teenagers and young adults go through many complex phases and can often be stigmatised when they seek healthcare—particularly young women. MSF meets youth in our adolescent health programs and HIV projects, and more. Our teams provide non-judgemental emotional encouragement and medical support to help them make positive choices about their health and wellbeing. 
Z 
Zoonoses, or Zoonotic diseases 
Zoonoses are infectious diseases that have transmitted from animals to humans, some going on to transmit human-to-human too. They number in the hundreds and include Ebola, sleeping sickness and SARS-CoV-2, the virus that causes COVID-19. Nurses are at the forefront of identifying symptoms and protecting themselves and other patients from such contagious diseases. 
Send a message of thanks to our nurses and midwives!
Nurses and midwives make up over half of Médecins Sans Frontières/Doctors Without Borders (MSF) medical teams. Without them, we wouldn't be able to provide high quality care in our projects around the world.
To thank our nurses and midwives for the incredible work they do each day, we're collecting messages to send to MSF teams around the world. Join us by adding your own note of gratitude today.