OUR COVID-19 RESPONSE IN IRAQ
Our concerns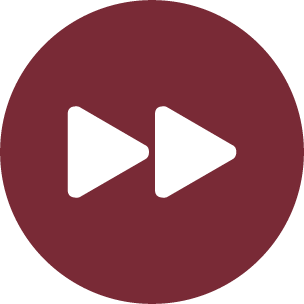 Rapid transmission
Iraq is currently experiencing a third wave of COVID-19 cases.
 
Our response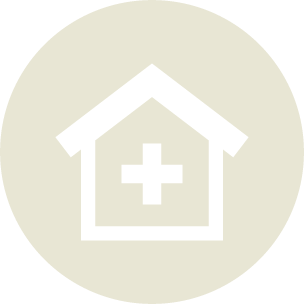 Supporting health authorities
MSF operates the COVID-19 intensive care unit in Al-Kindi Hospital, Baghdad, which provides lifesaving care to severely and critically ill COVID-19 patients. At the Sinuni General Hospital in Sinjar, MSF operates a seven-bed unit dedicated to monitoring and stabilising suspected COVID-19 patients. We have also continued providing emergency, maternity, neonatal and mental health services.  
The heartland of the Islamic Empire in the middle ages, Iraq gained independence from Britain in 1932. In 2003, the US-led invasion resulted in clashes for control among governments and insurgents, including al-Qaeda. Instability and sabotage have obstructed efforts to rebuild an economy shattered by decades of conflict and sanctions, even though Iraq has the world's second-largest reserves of crude oil.
The mainly Shia-led governments that have held power since have struggled to maintain order, and the country has enjoyed only brief periods of respite from high levels of sectarian violence.
MSF has been working in Iraq since 2003, providing primary and secondary healthcare, services for expectant and new mothers, treatment for chronic diseases, surgery and rehabilitation for war-wounded, mental health support and health education activities.
We have steadily increased our response during 2016, deploying teams to provide emergency and basic medical care, maternal care and mental health services, as well as providing essential relief items to displaced families, returnees, impoverished host communities and Syrian refugees.
Support for Displaced People 
Armed conflict since 2014 has displaced millions of people. More than two million people have returned home as remaining cities are re-taken from the terrorist group, Islamic State, but a significant number have nowhere to return to. Many remain in camps, while others are living in schools, mosques and unfinished buildings. 
In internally displaced people's (IDP) camps close to Mosul and Erbil, MSF works in six locations providing mental healthcare and treatment for non-communicable diseases, such as diabetes. The mental health services include psychological and psychiatric consultations, group therapy, psycho-social counselling and child therapy. 
Accessing healthcare services is a daily challenge for thousands of children and adults in Mosul. The city's population is increasing by the day. In May 2018 alone, almost 46,000 people returned to Mosul. But the public health system is not recovering and there is a huge gap between the available services and the needs of the growing population.
Mother and Child Care
A significant number of women deliver at home without the help of skilled birth attendants. We provide antenatal and postnatal care, as well as services for complicated and non-complicated deliveries, and family planning. MSF mobile teams and clinics offer basic emergency obstetric and neonatal care, manage minor obstetric complications, and refer patients with more serious obstetric problems hospitals.
Conflict response and rehabilitation
War-related trauma cases are decreasing but the security situation remains fragile. We opened a second operating theatre at our emergency field hospital in Qayyarah, northern Iraq, in March 2018. We've also provided hospitals in Erbil, Zakho and Dohuk with medical supplies for treating the wounded.
Many trauma patients will need multiple surgeries, regular dressing changes, pain management, and physiotherapy. MSF has built a post-operative care facility in Mosul and opened a medical rehabilitation centre in Baghdad. Improving patients' post-surgical recovery processes will help prevent complications and physical and psychological impairments.
Mental Healthcare
The psychological and emotional scars of the war are immense. MSF teams focus on increasing psychological support for the growing number of people who have been traumatised by the recurrent violence and their precarious living conditions. 
In Mosul, much of the old city is still inaccessible due to the destruction and presence of improvised explosive devices (IEDs), unexploded ordinance (UXO) and booby traps. Despite the danger of explosive remnants of war, thousands of people have returned to their homes, facing extremely difficult conditions, often living without water and electricity, and in partially damaged houses.
MSF psychiatrists, psychologists and counsellors give vital care and support to people with post-traumatic stress syndrome, depression, schizophrenia and severe anxiety. Mental health and psycho-social support are an integral part of our projects in Iraq, for both Iraqis and Syrian refugees.