Emergency medical care to the world's crisis hotspots.
But not without you.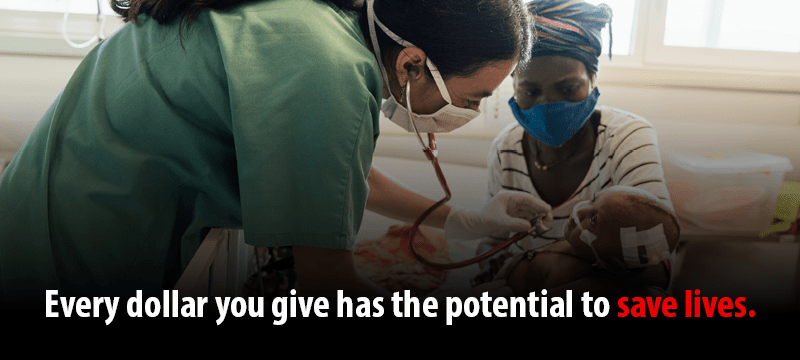 The work that we're doing really does save lives. If we weren't there, I can't imagine what would happen to these people. It really is thanks to our supporters that we can carry out our desperately needed work.
Your tax-deductible gift can help us reach the most remote and neglected communities in Yemen, Myanmar, South Sudan and in over 70 countries.
Please donate today.