Help people ravaged by war and conflict
More than three million Yemeni people have been displaced since war broke out in March 2015. Warring parties have destroyed much of the country's public infrastructure, including health facilities.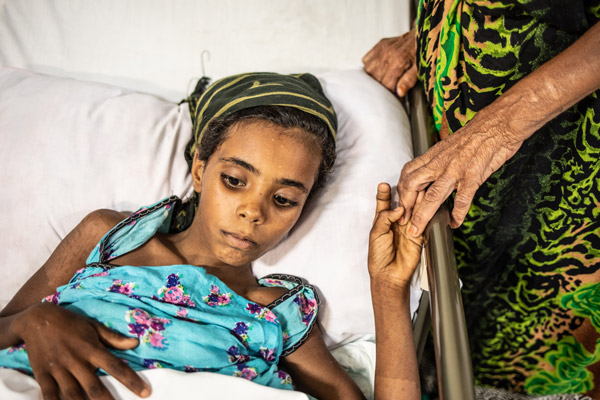 The challenge for Yemen's people
The Yemeni health system is on the verge of collapse and the population has very limited access to health facilities because they are damaged or not fully functioning. Where medical facilities are running, most people cannot afford the transport costs. If they take the risk, they fear insecurity on the long journey to hospital and are terrified that the hospital itself may be attacked.
Médecins Sans Frontières teams work tirelessly to help people who desperately need medical attention. To respond to the growing humanitarian needs, MSF boosted its activities in Yemen in 2017, working in 13 hospitals and health centres in 12 governorates and supporting 20 public health facilities.