Rachel Marsden is an Operating Theatre nurse and has worked in Nigeria, Haiti, Chad and the Democratic Republic of Congo.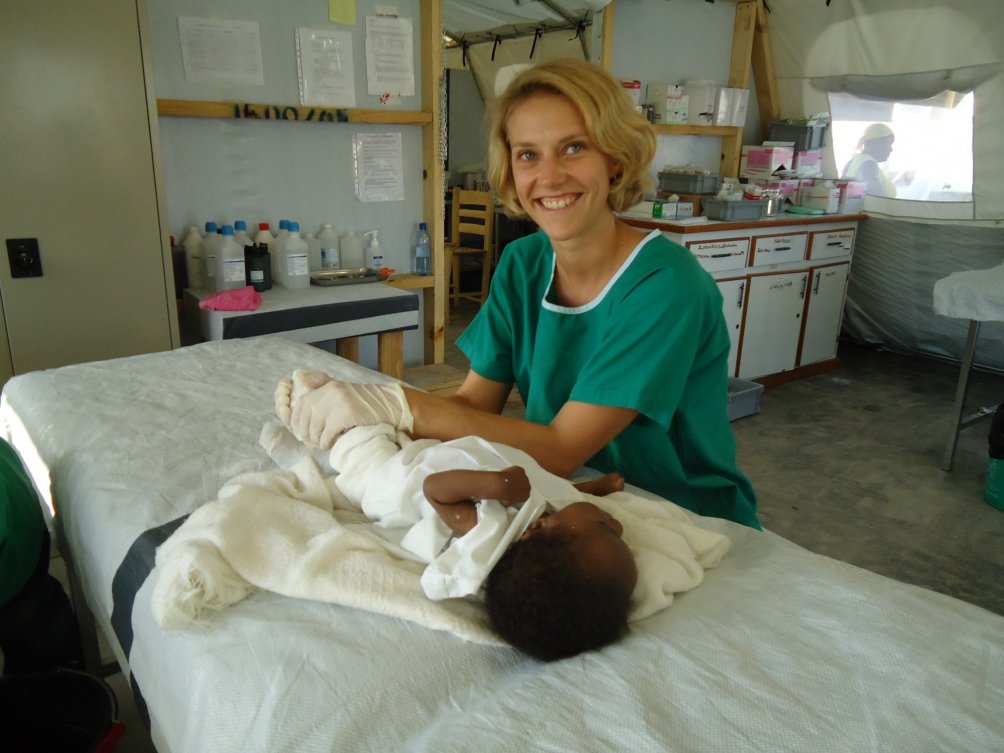 A diving trip in Papua New Guinea in 2008 changed my life. It was my first time in a developing country and the poverty was quite confronting. An advertisement in town seeking nurses and doctors struck a chord, so I decided to look into aid work. My first assignment with Médecins Sans Frontières was to Jahun, Nigeria, where I was the operating theatre (OT) manager for a vaginal fistula and emergency obstetric surgical program. As well as managing the OT, I assisted the surgeon and helped train staff in the department. Jahun is a small rural town in the north of Nigeria with little more than a dirt strip and some mud huts. Most of the locals lived in and around the surroundng bush. I was there for three months from December 2008, and at that the time the program was quite new but we were kept busy with emergency obstetrics.
After returning to Australia I was keen to do another assignment with Médecins Sans Frontières and in February 2010 I was sent to Haiti, three weeks after the earthquake. Arriving there I had very mixed feelings, ranging from fear and self doubt to excitement. It was my first time in a disaster area and while I knew I wanted to help, I had no idea what to expect. The thought of so many bodies, many of which were still being collected, was a bit frightening. With so much destruction I didn't know how I'd handle it. As it turned out, by the time I arrived most of the bodies had been removed.
"For me, the hardest part is always leaving. I hate goodbyes. You become so close to the local staff and other international staff and really rely on each other"
I was sent to Leogane, a smaller village about 35kms outside the capital, Port-au-Prince, where Médecins Sans Frontières had set up a makeshift hospital. Leogane was close to the quake epicentre and around 85% of its structures were destroyed. While the devastation was horrendous, once I was on the ground and doing what I'd been trained for, I was fine. As the OT manager I oversaw the OT staff - scrub/scout, recovery, dressing room, sterilisation department, OT laundry and OT transporter/orderlies. Initially I scrubbed in for most procedures as staff were new to theatres and had not yet learned to scrub for operations. The work was varied, fast-paced and exciting.
The OT set up in the immediate aftermath was only temporary, we were treating patients under canvas sheets and tents, but given the volume of injuries we needed something more permanent. We were also only months out from the next cyclone seasons and the field hospital always flooded so we would have to relocate. Normally designing a hospital like that takes a year to complete but in this instance, it took five months. The move itself was a huge deal. It took months to plan, but we had an amazing logistics team and managed to move the whole hospital (120 beds) and departments, and the international staff compound, in three days. I was involved in the design and setting up the new OT block, which was a fantastic experience.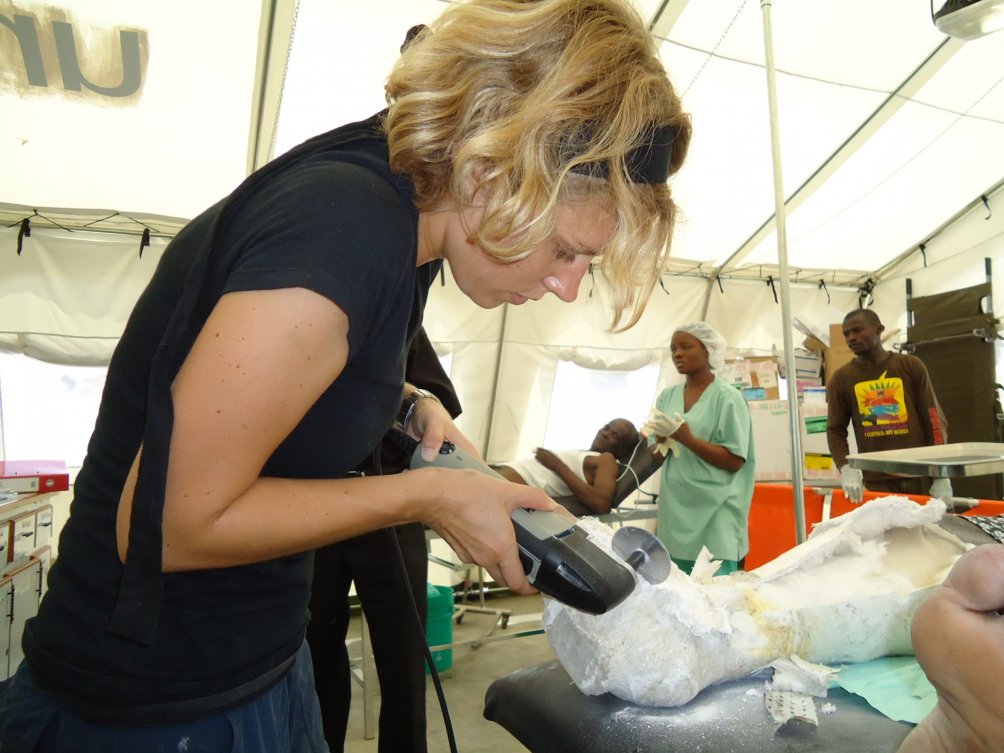 Many of our staff had lost their homes, friends and family members in the quake but every day they would come to work smiling, thankful to have a job and be learning new skills. I learned a lot about human resilience and positivity in the face of disaster. I was there for four months and when I left the new OT block was fully operational and the staff were working independently. It was great to know I'd played a part in that. After returning to Australia for a few months, I went back to Leogane in October for another seven months.
Most of the things I have done with Médecins Sans Frontières I wouldn't have thought were possible. You have professional opportunities on an assignment that you'd never have at home. Some of the situations you encounter require a new level of initiative and clinical skills, often without the technology we have in Australia. These experiences, and helping train local staff, have given me a platform to really stretch and challenge myself. In my wildest dreams I could not have imagined my career would take me to Nigeria or Haiti. It's a privilege to work in another country. You get to live and interact with locals and learn about their language, culture and way of life. You also get to travel to parts of the country that you won't find in any Lonely Planet guide! For me, the hardest part is always leaving. I hate goodbyes. You become so close to the local staff and other international staff and really rely on each other. But when you leave you know you will probably never see them again. You also know you are returning to a comfortable life, but for the locals, their reality is uncertainty.
For more information, register for recruitment updates.