Sahar Bajis is a pharmacist and has worked in Yemen and South Sudan.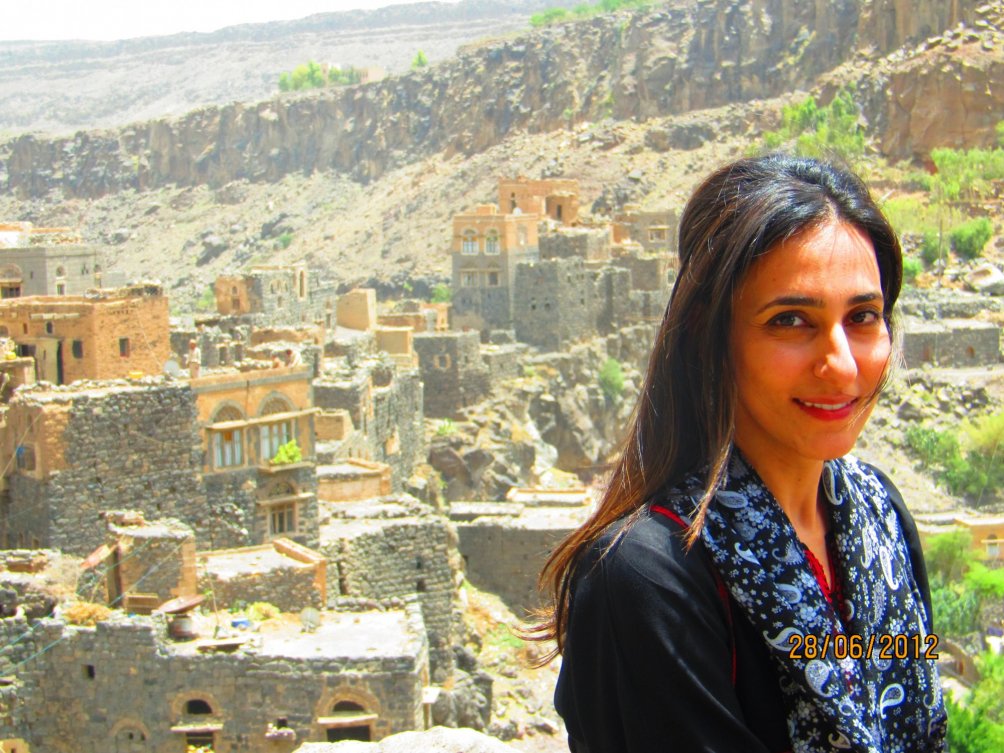 Why did you decide to work with Médecins Sans Frontières?
I am a first generation migrant and my Palestinian heritage prompted me to visit the Occupied Palestinian Territories for the first time in 2005. During this trip I began to fully understand the effects of conflict and displacement. I had long been interested in humanitarian work but this visit strengthened my desire to give back to the community. In particular, I wanted to assist those who have been denied basic necessities, including medicine, due to political instability and natural disasters. I am grateful for the education, healthcare and lifestyle that I have in Australia and am eager to assist those less fortunate than I am. The reason I chose Médecins Sans Frontières rather than any other NGO is because it provides emergency medical aid regardless of race, religion or political affiliation. Also because it is independent and almost entirely funded by private donations, it can make its own decisions without influence from government ideology.
Why is Médecins Sans Frontières working in Yemen?
Yemen is the poorest country in the Middle East and the availability and access to medicine is compromised. The country has experienced multiple armed conflicts, displacement of its people and an influx of refugees from the Horn of Africa. One of Médecins Sans Frontières' main activities is to provide medical treatment and support for those wounded in violent clashes. Recently, we opened Aden Surgical Referral centre to treat victims of war from Abyan, Ad-dhale, Lahj and Aden governorates. Most civilians referred to the hospital have sustained gunshot or bomb blast injuries. In the last two weeks, as displaced people began returning to Abyan, children were referred with blast injuries from land mines and unexploded bombs. Several children required limb amputation. 
"My advice is to absolutely 'go for it'. It will be one of the most inspiring experiences you will ever have, both professionally and personally. I was given some big responsibilities, and developed a new found confidence"
What did your role involve?
My main responsibility was to oversee the quality and proper organisation of the entire medical supply for Médecins Sans Frontières' projects across Yemen. This included the management of pharmacy in two hospitals, remotely-managed activities, international ordering and stock management. I was based in Sana'a, in the west of Yemen, but spent most of my time in projects in Aden, Khamir and Ad-dhale. In collaboration with the Medical Coordinator, I implemented medical protocols and followed trends in our medical activities, primarily to ensure that prescribers were adhering to prescribing protocols and guidelines, so that we could ensure the quality of our care. I also dealt with national authorities for questions relating to pharmacy and importation of medical supplies. Because the quality of medicines in Yemen cannot be guaranteed, and counterfeit drugs are widespread, almost all medical items are ordered internationally.
What were some of the things you enjoyed the most?
An extremely rewarding aspect of my job was to employ, train and supervise Yemeni pharmacy staff to manage the different pharmacies in the projects. All the 'pharma' staff were calm, took constructive criticism gracefully and were an absolute pleasure to work with. I employed a new Yemeni female pharmacist who touched me deeply and I respect very much. Her biggest motivation for applying for the role was because she lost a loved one who was transported by a local ambulance that didn't have the lifesaving drugs required. I also enjoyed the teamwork and collaboration between expatriate and national staff, all aimed at one goal: to give our patients access to quality emergency medical care. Learning about Yemeni culture and exploring the beautiful landscape of the country was also rewarding. I particularly enjoyed experiencing Yemeni hospitality – the Yemeni people are so kind and honest and very welcoming.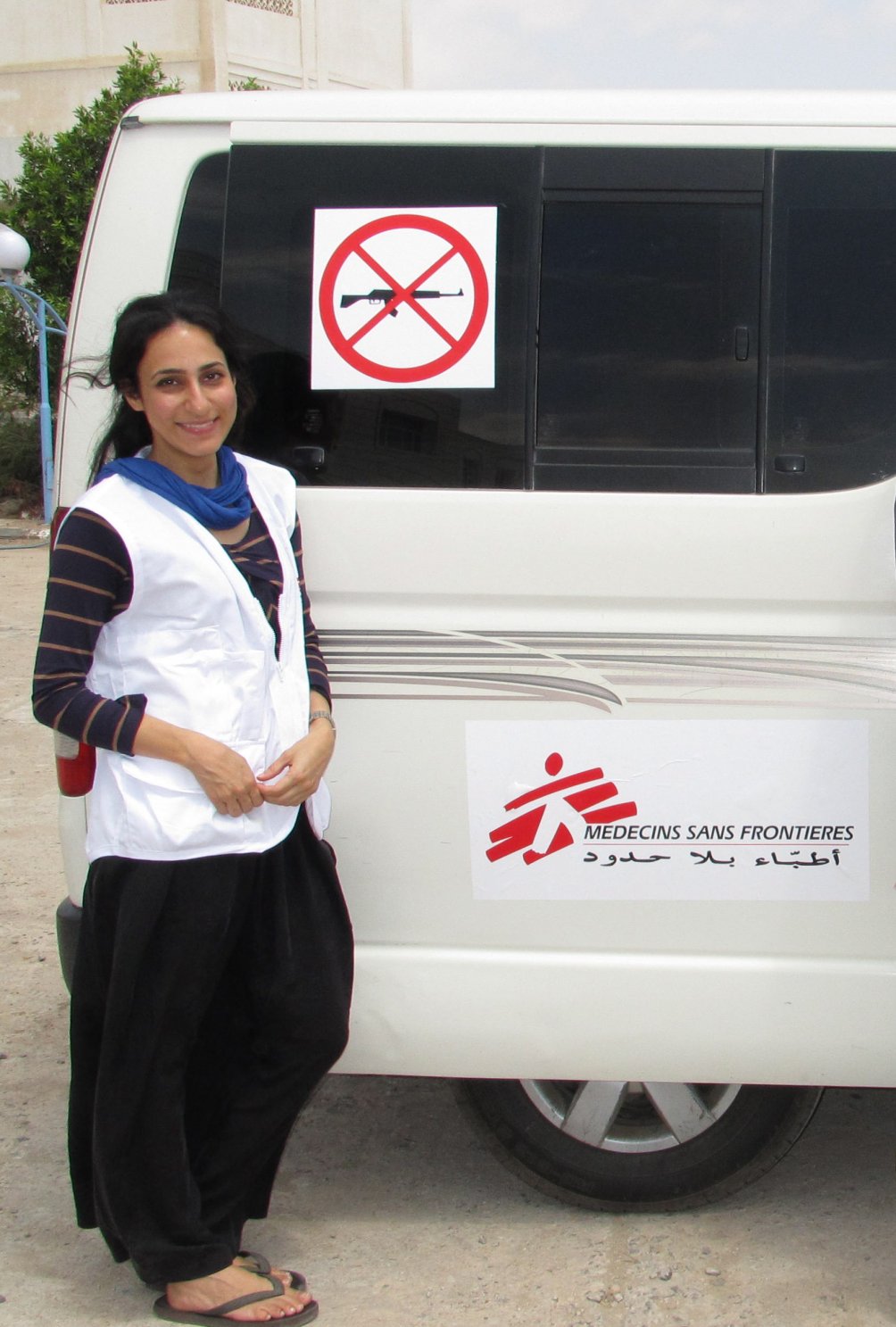 Were there any particular challenges?
One of my most critical responsibilities was to ensure that I accurately calculated international orders placed every four months to avoid any serious drug shortages. This was sometimes difficult, especially when our activities changed due to violence or disease outbreaks. When we were recently faced with a measles outbreak, I had an important role in supporting our response by organising an emergency supply of drugs to many health units. Additionally, because of the context, we had strict security rules that restricted our movements both on foot and by vehicle, which can be challenging.
What advice do you have for other pharmacists considering working with Médecins Sans Frontières?
My advice is to absolutely 'go for it'. It will be one of the most inspiring experiences you will ever have, both professionally and personally. I was given some big responsibilities, and developed a new found confidence. For instance, when our new surgical hospital was still being set up there was a mass casualty event. I had to respond rapidly by providing medical equipment and lifesaving vaccines. You feel like you are part of the 'big picture': part of global issues that affect big populations and really, the rest of the world. It's quite empowering.
For more information, register for recruitment updates.