Shanti Hegde is a Obstetrician-Gynaecologist and worked in Sudan, Nepal, Myanmar, Papua New Guinea, India, and Yemen.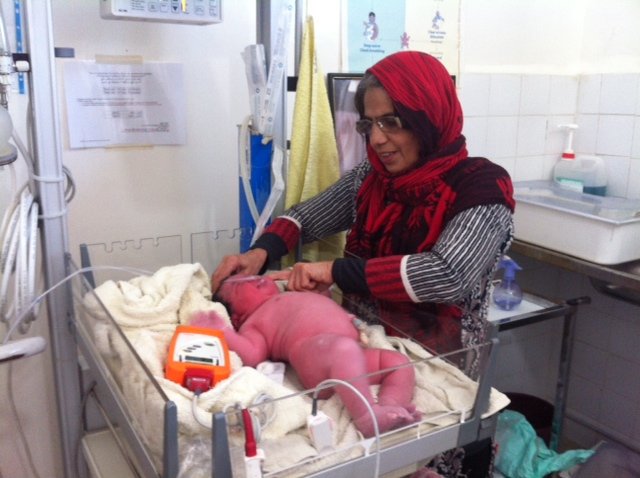 Why did you decide to work with Médecins Sans Frontières?
I was in private practice as an obstetrician for many years, always dreaming about working for humanitarian causes. When I saw a brochure about Médecins Sans Frontières at a conference, I immediately knew that it was what I wanted to do. I was impressed by Médecins Sans Frontières' principles of impartiality, speaking out and giving medical aid to the population most in need.
 You are about to start your seventh field placement. What keeps you coming back?
The smiles on the faces of the women we help, especially after complicated deliveries, are an inspiration for me to come back. Working for Médecins Sans Frontières is very challenging professionally and I love it. I have been able to use my clinical skills and experience, hoping that I am making a difference and contributing to the reduction in maternal mortality. All projects are different and I keep on learning. I also enjoy interacting with the local women to learn about their culture, way of life and their views about the outside world. I like to exchange and compare our practices and beliefs.
As an obstetrician-gynaecologist what does your role typically involve?
My role involves managing emergency obstetric care before, during and after child birth, 24/7. Training of local midwives, not only in basic delivery skills but also for emergencies, is a big part of the obstetrician's responsibilities. Supervision of infection control and hygiene management in the labour ward is also the responsibility of obstetrician. But with Médecins Sans Frontières you also need the flexibility to take on any role.
"With Médecins Sans Frontières we keep on learning. We see complications which are not possible to see in countries like Australia, apart from in books."
Could you tell me about the project you have been working on in Yemen?
Médecins Sans Frontières has been supporting Khamir hospital and Huth hospital in Amran governorate, Yemen, since 2010. Khamir hospital is a Ministry of Health structure where Médecins Sans Frontières supports services in emergency, intensive care, maternity, neonatal care, paediatrics and surgery. The maternity department has a large number of deliveries, most of them coming not only from Khamir but also from far away villages. This is the only hospital for many districts offering emergency obstetrics and neonatal care. We see a lot of complications due to a high rate of multiparity [multiple births], lack of education and awareness, misuse of oxytocin to induce labour, poverty and difficult transport. Maternal and neonatal mortality is quite high in Yemen. My main responsibility is to provide emergency obstetric care round-the-clock and to build the capacity of local midwives through training. I also did some training for midwives in other parts of the district. I am also responsible for the general supervision of the midwives and the labour ward.
Have there been any particular patients who made a big impact on you?
I worked in India in Bijapur, Chattisgarh state, for three months. One patient I recall was a tribal woman who had suffered polio as a child, and had already lost four babies during delivery. She came in with obstructed labour with transverse lie [the baby in a sideways position]. She had to walk for two hours to reach a village where she could get transport. Fortunately for her, an immediate caesarean section was available at the Médecins Sans Frontières clinic, otherwise she would have had to travel another four hours. The mother and her baby recovered well. In fact, the mother was so happy to see a live baby that she forgot about her operation and kept on holding her baby and repeating "my baby". I have never seen such a happy, emotional mother!
What advice do you have for other obstetricians-gynaecologists considering this kind of work?
No two days are similar in the field, and living with a multicultural team is a great experience. Sometimes it can be quite frustrating as the expectations of the women are much more than we can offer. But with Médecins Sans Frontières we keep on learning. We see complications which are not possible to see in countries like Australia, apart from in books. They are a big challenge. There are not many modern investigations available, so it makes you think more and depend on your actual clinical skills. Believe me, it gives such a great fulfilment to save a mother and a child in these circumstances.  
For more information, register for recruitment updates.