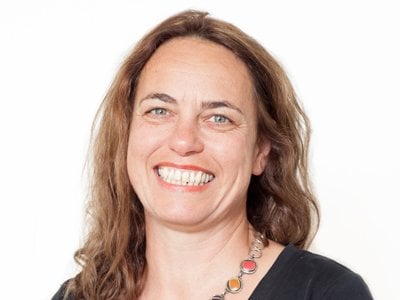 Head of Medical Unit
Médecins Sans Frontières Australia.
Deputy Medical Director
Médecins Sans Frontières Operational Centre Paris.
Dr Schaefer first joined Médecins Sans Frontières in 1997 and worked in a number of projects in Africa and Southeast Asia, first as a medical doctor and then in team and project coordination roles. Dr Schaefer then worked as a deputy program manager for Médecins Sans Frontières France with oversight on key programs including malnutrition, measles and meningitis, and HIV, TB and the health of displaced populations.
Dr Schaefer joined Médecins Sans Frontières Australia in 2005, establishing the Medical Unit to provide medical support and strategic advice on women's health and paediatrics in Médecins Sans Frontières field projects. The Medical Unit now comprises eight maternal and child health professionals, including expertise in HIV/TB and neonatal care, contributing to work in over 20 countries worldwide.
Dr Myrto Schaefer obtained her medical degree from Freie Universitaet, Berlin in 1991 and qualified as a paediatrician from the German College of Paediatricians in 1998. She gained a Masters in International Health in 2003, focusing on paediatric and infant health.
Key Topics: Medical Issues, HIV, TB, Paediatrics, Child Health, Women's Health
Languages: English, German, French, Greek