Five reasons why MSF has returned to the Central Mediterranean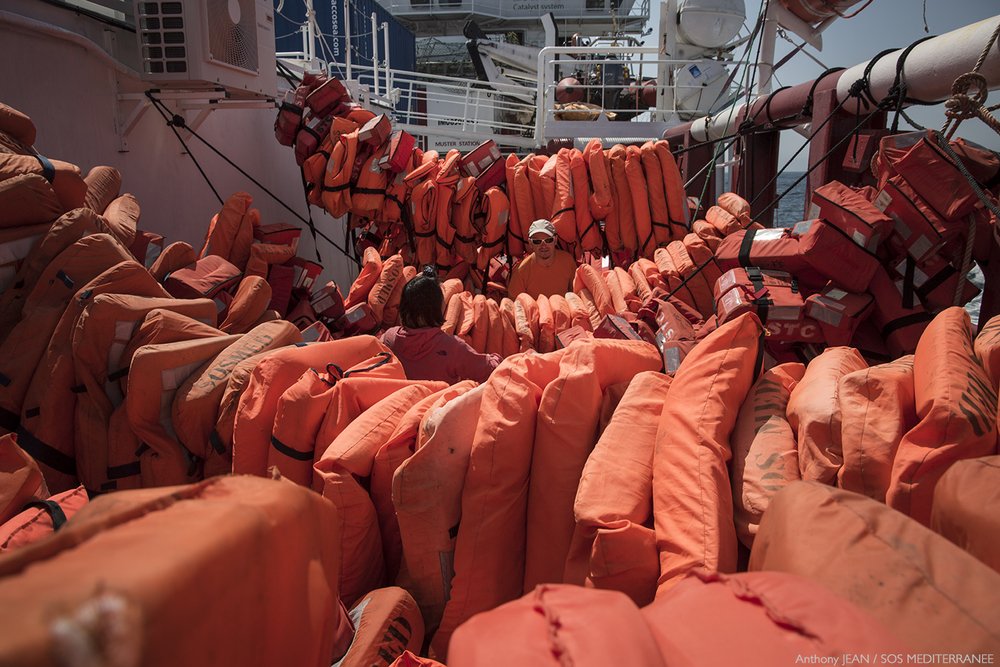 We are aware that by doing this we are re-entering a very contentious political debate in Europe. However, one of our fundamental values is impartiality. Put simply, we provide care to people regardless of ethnicity, religion or politics. This is true wherever we work around the world. And, as a humanitarian organisation that takes its cues from medical ethics, we must take action. Right now, large numbers of people are continuing to drown in the Mediterranean and governments are failing to respond to the crisis.
So we will.
1. People are still drowning
Refugees and migrants are continuing to flee Libya. In the first six months of 2019 alone, it's estimated that 9,576 people attempted to cross the Central Mediterranean in dangerously unsafe boats. At least 576 men, women and children are known to have drowned on this desperate journey, according to the Missing Migrants Project. 
Compared with the same period in 2018, the chances of dying on the crossing have increased – from 3.2 percent in 2018 to 6 percent this year. That's more than one in every 20 people. Shockingly, an estimated 15,000 people have lost their lives on this route since 2014. However, the full number of deaths may never be known.
One thing is certain: the crisis is not over.
2. Sending people back to Libya is dangerous
The ongoing conflict in the Libyan capital Tripoli has become increasingly brutal. In the middle of this violence, several thousand refugees and migrants have been arbitrarily detained in inhumane and crowded conditions, dangerously close to the volatile frontlines. The threat to life is clear. In early July, an airstrike hit Tajoura detention centre in Tripoli, killing 60 people and injuring 70 more.
We have witnessed appalling conditions in these detention centres while working to provide vital healthcare services to the people trapped inside. Diseases such as tuberculosis (TB) are widespread, mental health conditions are common and access to food and water is limited. During a recent assessment, a third of those detained in one centre were children. Given the dire situation, it is no surprise that people are trying to flee Libya.
International Maritime Law clearly states that people rescued at sea should be taken to the closest port of safety. However, it is clear that Libya is not a safe place for refugees and migrants – a view shared by the United Nations. Yet despite all this, the deterrence policies of European governments continue to push vulnerable people back.
3. Specialist search and rescue ships are crucial
International law states that all ships have a duty to assist any nearby boat in distress. However, many private and commercial ships in the Central Mediterranean's international waters are not able to provide the rapid, life-saving response required. This is where MSF and our partner SOS MEDITERRANEE come in. In situations where there is a clear humanitarian need, we are able to take action. Our new ship, Ocean Viking, was originally built in 1986 as a Norwegian emergency response vessel. Fast and easy to manoeuvre, the ship carries four high-speed rescue boats and contains an on-board medical clinic including triage and recovery rooms.
Since we began operations in the Mediterranean and Aegean Seas in spring 2015, we have rescued more than 60,000 people and assisted a further 20,000 in transfers to and from other civilian and government vessels. The MV Aquarius, one of our five previous ships, rescued almost 30,000 people between 2016 and 2018 alone.
4. There are fewer search and rescue ships than ever before
Civilian organisations performing life-saving search and rescue are being obstructed and even criminalised. In December 2018, our ship the Aquarius was forced to halt operations following an intense smear campaign spearheaded by the Italian government. And, more recently in June 2019, the captain of German rescue ship Sea-Watch 3 was arrested for disembarking 42 survivors at a Sicilian port following a two-week standoff at sea.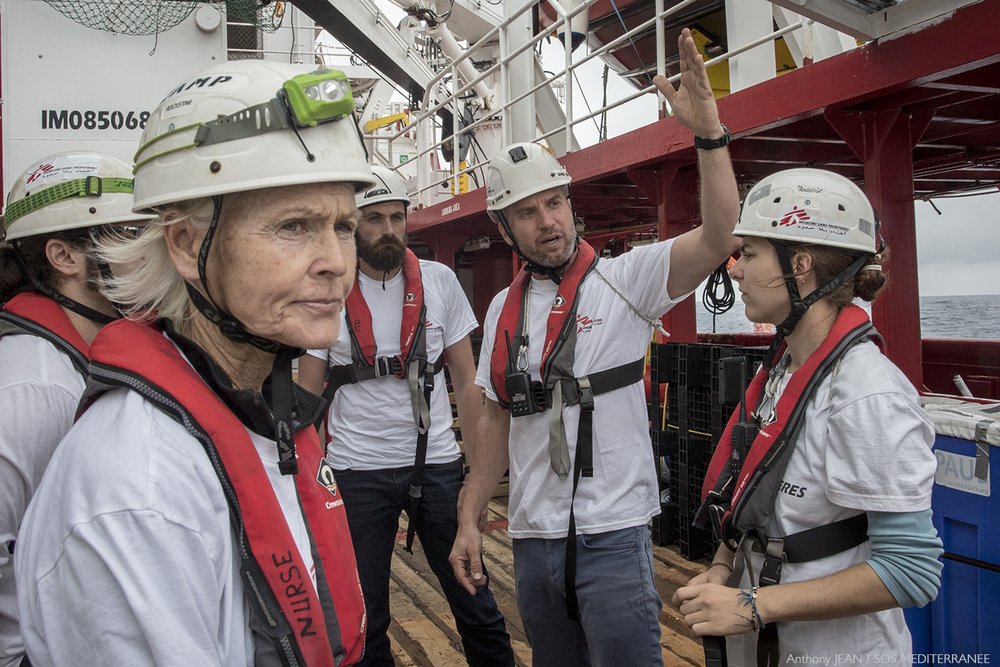 Worryingly, over the past year, safe ports have been closed to ships carrying rescued people and the political environment in Europe has turned increasingly hostile. Vessels of all kinds – whether private, commercial or dedicated search and rescue ships – are being actively discouraged from carrying out their legal obligation to assist boats in distress. At the same time, European governments are funnelling financial and technical support to the Libyan coastguard with the dangerous intention of forcibly returning people to Libya.
Finally, as we experienced while at sea in August and September 2018, information about the location of sinking boats is no longer being transmitted or shared with the few search and rescue ships that remain. Libyan authorities have failed to respond when contacted about nearby boats in distress, or have refused to share information with other ships able to offer assistance.
5. Search and rescue ships are not a "pull factor"
The presence of search and rescue ships in the Mediterranean has been dismissed by critics as a "pull factor". Some have even suggested that established organisations like MSF are acting as a "ferry service" or that we're human traffickers.Let's be clear. This is absolutely not the case. 
The evidence is strong: desperate people will continue to flee Libya, regardless of whether search and rescue ships are present. Despite fewer humanitarian vessels at sea than ever before, increasing numbers of people are fleeing Libya. We know 9,576 people boarded unsafe boats in the first six months of 2019 – around 70 percent of them in May and June alone. In reality, the most important issues here are the "push factors".
Widespread violence, extortion, arbitrary detention and a general sense of despair means that for many refugees and migrants in Libya there is no alternative. They are forced to attempt the dangerous crossing to Europe, no matter the risks. We are not making a case for a Europe "without borders". This is not about promoting the free movement of people or the removal of border controls. This is about something else: the right for people to seek an escape route. 
No one should die trying to reach safety.
Will you join us?
Hi,
My name is Lisa and I'm a Doctor with experience working in Médecins Sans Frontières projects in places like Bangladesh, Mali and South Sudan. 
Did you know that Médecins Sans Frontières is funded by millions of individual supporters throughout the world?
You can become a Field Partner today by joining us with a monthly donation.
Your monthly gifts will help provide the independent funding we need to respond rapidly when emergencies strike – and the flexibility to adapt our response as circumstances change, so we can go where the medical needs are greatest. We will keep you informed about our work with special updates from the field and stories from our medical projects in over 70 countries. 
An ongoing donation from just $10 per month over one year could purchase a surgeon's tool kit. 
Please consider joining us as a Field Partner with a monthly donation today.
Warm regards,