The Rohingya are a stateless ethnic group, most of whom are Muslim, who whose home is the majority-Buddhist Myanmar. 
They have lived for centuries side-by-side with the Buddhist community in Rakhine state but following repeated cycles of targeted violence since 1962 and continuous denial of their rights, nearly one million members of the Rohingya community now live in the world's largest refugee camp across the border in Bangladesh. 
This timeline explains how the Rohingya became the world's largest stateless population: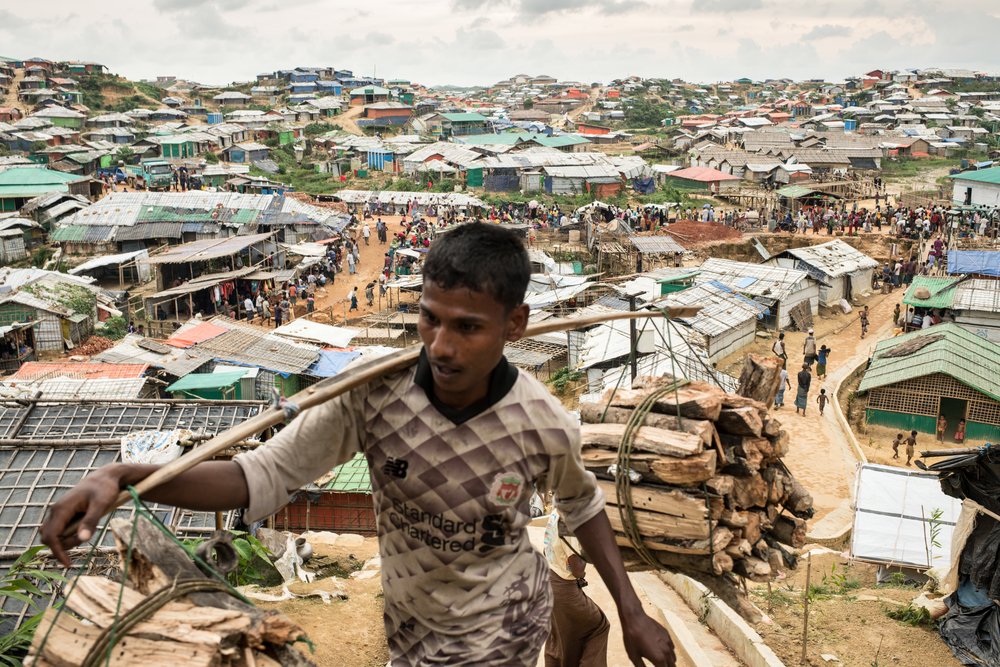 1978:
Myanmar (then called Burma and ruled by its military) launched "Operation Dragon King." First, Rohingya national ID cards were confiscated. Later, violence was used to drive 200,000 Rohingya into Bangladesh. 
The military later allowed Rohingya to return to Burma but many no longer had their ID cards. They were now considered "foreigners". 
1982:
A new citizenship law was passed in Burma, legally recognising 135 ethnic groups present in the country. However, the Rohingya, with a population of about one million, were not on the list and became stateless people. 
1991:
Burma had been renamed Myanmar and its military launched "Operation Clean and Beautiful Nation". Rohingya are subjected to executions, assault, sexual violence, forced labour, marriage restrictions, land seizures and the demolishing of their homes.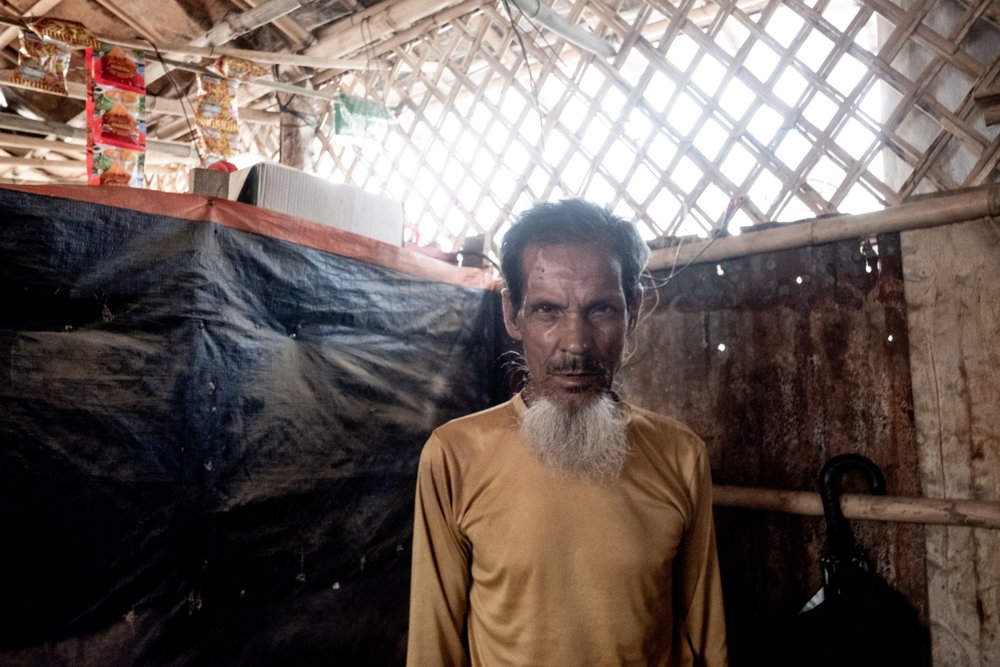 1992:
More than 250,000 Rohingya refugees had fled to Bangladesh. The governments of Bangladesh and Myanmar signed an agreement to repatriate refugees. Later that year, forced repatriation began, despite protests by the international community. Most refugees were returned to Myanmar by the end of 1996. 
2012: 
Violence erupted between Buddhist and Muslim communities in Myanmar. Hundreds of people were killed, neighbourhoods were razed to the ground and religious buildings were destroyed. Rohingya survivors were forced to flee their homes, and were later segregated into camps where 140,000 remain today. 
2016:
Rohingya responded to years of violence, tightening legal restrictions and racist hate speech in numerous ways. Many fled to other countries. An armed group was formed by a minority of Rohingya. 
2017:
The state security forces waged the largest campaign of targeted violence against Rohingya in modern history, reportedly in retaliation for an attack by this Rohingya armed group. Following this violent campaign, MSF documented 6,700 deaths among the Rohingya. More than 750,000 people were forced to flee. Bangladesh hosted them, though did not grant refugee status.
2022:
Today some 600,000 Rohingya still remain in Myanmar. Whether in camps or living in villages across Rakhine, they have limited freedom of movement, denying them access to livelihood opportunities, education and healthcare. Hundreds of thousands more now make up a stateless diaspora in countries like Malaysia, India and Pakistan. 
More than 900,000 Rohingya live in camps in Bangladesh. They are not allowed to work or receive a formal education and have no alternative but to rely on humanitarian assistance for basic needs. They struggle with the uncertainty of their future for themselves and their children. 
In the Bangladesh camps, living conditions are precarious. People are facing inadequate access to clean water, sanitation, healthcare and shelter, impacting their ability to live in dignity and safety. Scabies – an infectious disease connected to the cramped conditions in the camp – is at the highest levels recorded in more than three years. 
MSF started working in Bangladesh in 1985. We opened our first field hospital in Cox's Bazar in 2009 to help both refugees and the local community. 
Can you help support our crisis response work?
As an independent, impartial medical humanitarian organisation, Médecins Sans Frontières can respond rapidly to emergency situations and deliver urgent medical treatment to people in need – no matter who they are.
By making a donation, you can help ensure that we can be there to provide medical assistance during times of crisis for people like the Rohingya.