South Sudan: Providing care during conflict
The civil war in South Sudan has had widespread effects on civilians since it began in 2013. MSF teams are responding to the latest wave of violence, which has displaced tens of thousands of people into the bush and left them in need of healthcare, food, sanitation, and basic shelter.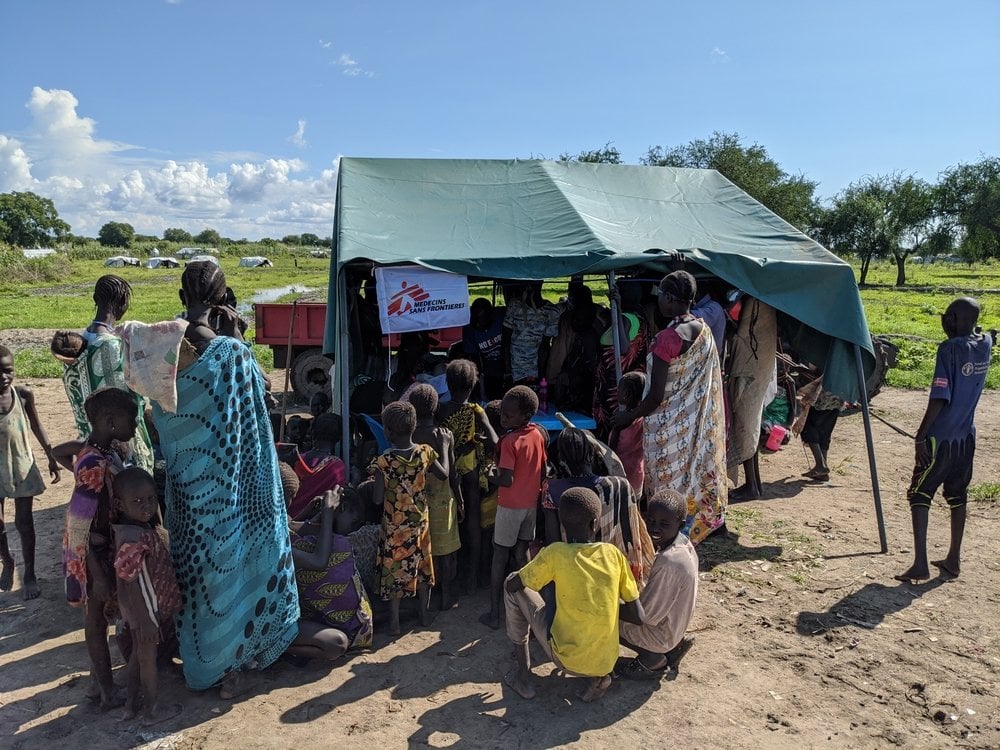 When the fighting began in Pibor, South Sudan, nineteen-year-old Marta's youngest daughter, only three months old, was already sick. In July, as the conflict drew nearer to her village, Marta fled with her children to the bush to escape. They sought safety in many locations, desperately trying to leave the conflict behind. 
Marta was one of the first 10 patients at MSF's emergency clinic after it reopened on 11 August in the wake of fresh violence in Pibor. She waited with her two-year-old daughter for more than two hours before the clinic opened to ensure they could be seen. The opportunity to access healthcare came too late for her baby daughter, who died while they were on the run.
"Today is the first time that I have had access to a healthcare facility since February," says Marta. "It has been a huge loss for me. This fighting is really affecting our community and causing loss. We are really suffering."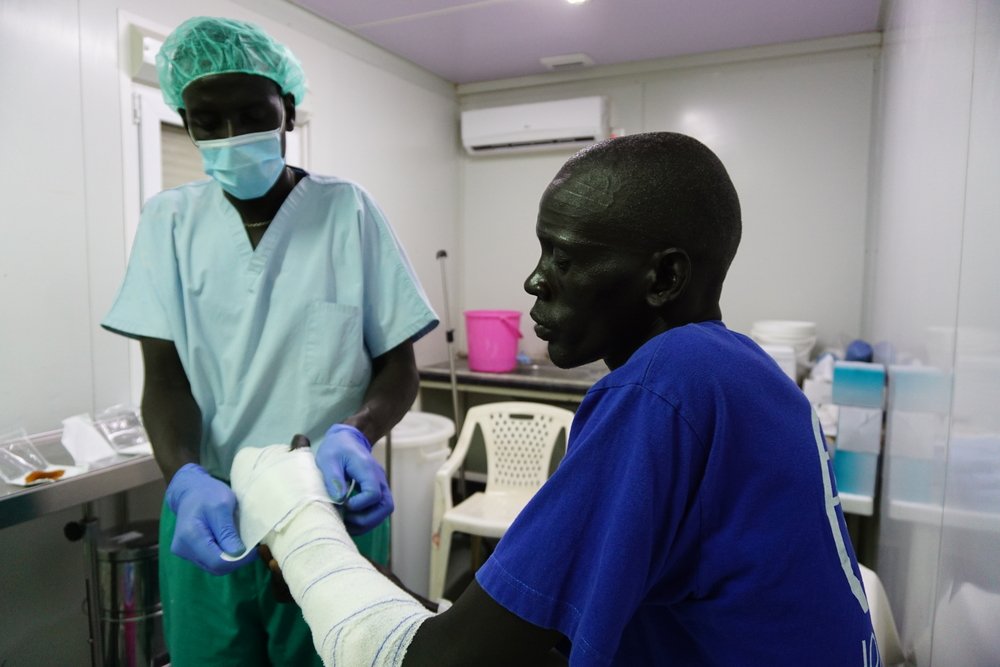 The extraordinarily high levels of complex conflict and violence have had an immense toll on the local population. Since the beginning of the civil war in December 2013, Jonglei State and the Greater Pibor Administrative Area have seen repeated cycles of bitter inter-communal fighting, with some conflicts lasting for months at a time. 
The latest escalation, from June to mid-August, has seen thousands of people displaced. Many continue to live in the bush without basic facilities, lacking essentials like healthcare, food, shelter, water and sanitation, and at risk of further violence and personal harm. MSF staff have set up facilities in and around the towns of Pieri and Pibor, where much of the violence has taken place, to provide healthcare to the wounded and displaced.
"We are seeing the loss of property, the loss of life. We lose our cattle. We lose our children."
"This is not the first time we have had such inter-communal clashes and insistent violence," says Sebit Burane, MSF nursing team supervisor in Pibor. "In the past it was about cattle raiding… now it is more seriously affecting our community. We are seeing the loss of property, the loss of life. We lose our cattle. We lose our children." 
In MSF's clinic in Pieri, our teams treated more than 100 wounded people in a single week in early August. In Pibor, where MSF activities had been suspended for two months due to insecurity and COVID-19 restrictions, we treated 11 patients for gunshot wounds in the first week of reopening. The youngest patient was only three years old. 
Few hospitals in South Sudan have the capacity to manage mass influxes of patients requiring critical surgical intervention. To meet healthcare needs, dozens of patients from Pieri have been evacuated to the MSF hospital in the Bentiu Protection of Civilians camp for urgent surgery. But finding room for these referred patients is difficult with the hospital already full of existing patients.
"Our hospital in Bentiu, where the most serious patients were being referred, was already stretched for bed capacity due to a peak in malaria cases," says Tila Muhammad, MSF's Head of Mission in South Sudan. "The number of patients puts significant pressure on our medical teams."
For those displaced and fleeing from violence, reaching the MSF clinics from the bush can be an arduous process. In recent weeks, heavy rains have turned dirt roads to mud and made them impassable. Non-tarmac air strips have become unusable, with aircraft unable to land or take off, delaying referrals from hospitals. The complex situation is further hampered by the restrictions posed by the COVID-19 pandemic. 
"The vast majority of the populations of the area are in need of some fairly basic needs after a pretty extreme and precarious year for them," says Josh Rosenstein, Emergency Coordinator for MSF in Pibor. "Meeting these needs requires a serious effort on the part of humanitarian actors, but also on the part of all community members and civil authorities ensuring unhampered and safe access for emergency assistance to happen."
As one of the few healthcare organisations able to provide emergency assistance in Pieri and Pibor, MSF's assistance in South Sudan is critical. MSF calls on all parties to the ongoing violence to respect the safe delivery of emergency humanitarian relief by aid workers for those in desperate need.