Stories From Patients & Staff
Eric's varied life takes dramatic U-turn
72-year-old Eric Boon from Swanbourne, WA, shares his experience working with Médecins Sans Frontières (MSF) with the POST.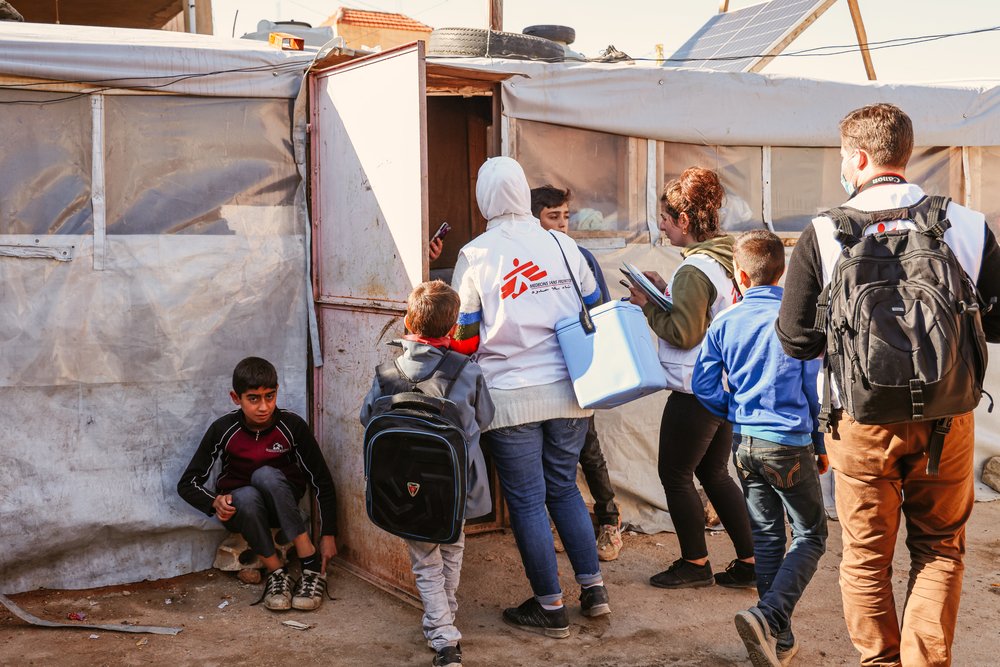 This article was originally published on the Post Newspapers Vol 49 No. 53.
When Eric Boon's wife Penny dropped him at the airport for his first mission with Médecins Sans Frontières (MSF), she said something to him that still causes a lump in his throat.
"She told me: 'All the things you have done and can do and all the things you know have led you to this service', the Swanbourne resident and retired pastoralist said.
As well as managing a Gascoyne cattle station, 72-year-old Mr. Boon has been a pilot, managed a boat yard, served as a Claremont councillor, and owned a trucking business.
On Christmas Eve 2015, aged 64, he "packed his mixed bag of skills" and started working with MSF. 
Just days before this Christmas, he told the POST from Lebanon how he had been training local doctors and nurses to treat and vaccinate against cholera.
We've vaccinated 44,000 and we've got about 20,000 to go in another area. We're seeing cholera outbreaks in places where it hasn't been for 30 or 40 years. It's a strange phenomenon. Because there's been no care here for 40 years, no one knows how to handle it. One of our missions is to train not only medical staff, but logistics staff in how to deal with it.
Mr. Boon's first mission was in 2016, in South Sudan, where he was dropped into a hospital and asked to manage 70 people who were supporting a smaller hospital 80km away on the front line of fighting.
"It didn't daunt me because of my station experience," he said. "That was a six-month mission, and we did great work providing a very needed service to people who had been persecuted and beaten by rebels and government alike.
"Someone will come through and just burn a town down because they're of a different ethnic group. I didn't find it scary; it was interesting and heartbreaking," he continues. "In Syria, for example, my heart would sink at the destruction. A woman looking out her window across to her neighbour one day, would be staring out at a pile of rubble the next."
There is also work Mr. Boon has done from his Swanbourne home helping people on the other side of the world. He was allocated to begin a mission on a group of islands northwest of Fiji affected by rising sea levels. 
"It's causing a lot of trouble  with growing their traditional foods," Mr. Boon said. "The government is supplying rice and white flour, but their bodies aren't used to eating that and it's causing a lot of  problems with things like blood pressure and maternal health. To open the mission there I was doing the logistics, sitting in front of a computer wishing I was at the beach - I'm more of a hit it with a big hammer kind of man."
He said spending his third Christmas away from his family brought on a few pangs, but it was easier knowing they were proud of him.
"I thought I was finished when COVID came along," he said. "But it's wonderful, it really keeps the brain ticking along, you know."