The Médecins Sans Frontières Australia Association votes each year at the Annual General Meeting to set the Board size and to vote in new members. The current Board has ten elected members and one is nominated from Médecins Sans Frontières France. All members of the board, except for the President, are volunteers and are not remunerated for their work for Médecins Sans Frontières Australia.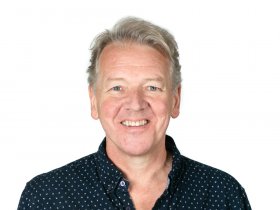 Dwin Tucker, President
Dwin (formally Edwin) Tucker was one of the founding Médecins Sans Frontières Australia Board members as Treasurer from 1996-1998. More recently, he returned to the Board, being re-elected in May 2015 and then re-elected in May 2018. For MSFA, he has been Treasurer for eight years, a Chair of the Finance, Audit and Risk, and Branding and Resources Committees, a member of the Remuneration Committee and a representative to both the Operating Center, Geneva Congress and Operating Centre, Paris Group Committee. Dwin has undertaken field audits in Thailand and Laos and facilitated a Field Association Debate in Nigeria in 2019.  
Outside of MSF, Dwin has been a CEO of seven companies (from small-medium to large) and has been a director of public, private and not-for-profit boards. He has a depth of experience in leadership, strategy, finance, technology and marketing and has advised numerous companies and leadership teams as a consultant and mentor.  
He holds a Bachelor of Science and a Bachelor of Commerce from the University of Melbourne and a Masters in Business from UTS and is a member of the Australian Institute of Company Directors. Dwin is based in Sydney and amongst other involvements, chairs/owns Clearasound, a leader in technologies and services for the deaf and hearing-impaired community in Australia.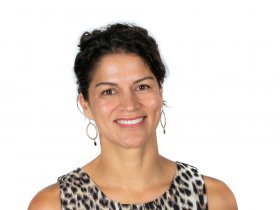 Patricia Schwerdtle, Vice-President
'Trish' Nayna Schwerdtle was appointed to the Board in August 2017 and elected in May 2018. Trish is a licensed Registered Nurse with 15 years clinical experience in various health care settings in seven countries including MSF experience in South Sudan. Trish has additional qualifications and experience in critical care, public health, health promotion and health professional education. 
Trish is currently a global health academic affiliated with Monash University and Heidelberg University, Germany who frequently undertakes research, teaches and writes about health in humanitarian settings. Trish has worked as a researcher and consultant for Government, UNEP, WHO and NGOs on climate change and human health. Trish is currently undertaking a PhD researching climate-related migration and health in Bangladesh.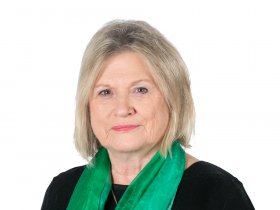 Beth Hilton-Thorp, Treasurer
Beth Hilton-Thorp was elected to the Board in May 2013, re-elected in May 2016 and for a third term in May 2019. Beth is a non-practising lawyer with experience in government and private legal practice. She is qualified in law and social work and has a BA (ANU), B Soc. Stud (Sydney), LLB (ANU), Beth is admitted to practise in the High Court of Australia and Supreme Courts ACT and NSW.
Beth has undertaken one field mission for Médecins Sans Frontières. She chaired the Board's Governance and Association Committee from 2013 until 2019 and has been a member of the Finance, Audit and Risk Committee since 2013. 
Since 2000, she has worked in international health and development assistance in varying roles for several organisations including not-for-profits, universities and government agencies. Prior to that Beth held several positions (legal, academic and in business) in Australia and whilst living overseas.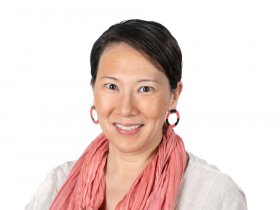 Dr Jacqueline Hewitt
Jacky Hewitt was appointed to the board in 2016 and then elected in 2017 and again in 2020. She is a paediatric endocrinologist with specialist expertise in childhood malnutrition and growth, and in sex and gender diversity in children. She has worked in the field with Médecins Sans Frontières on the Pakistan-Afghanistan border, and also in earthquake relief in Kashmir. She has field experience with other agencies in childhood malnutrition in Niger, in child health in Vietnam, and in caring for Indigenous children in remote communities within Central Australia, Western Australia and Queensland. Jacky has a strong research background in child health and is a senior university lecturer in paediatrics. She has consulted and advised on child health policy for the Australian Government and human rights bodies at both state and federal levels.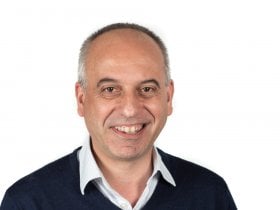 Dr Mego Terzian
Mégo Terzian is currently the President of Médecins Sans Frontières France.  He was appointed to the Médecins Sans Frontières Australia Board in March 2017 as its MSF France representative.  Mégo is a French citizen of Armenian origin. He is a paediatrician by training and worked in the paediatric emergency unit in Yerevan, Armenia. 
Mégo joined MSF as a national staff member in 1994 and his first mission as an international staff member was in 1999, in Siera Leone. He has worked in multiple field contexts, as a physician in the field in Sierra Leone, Afghanistan, Iran and the Democratic Republic of Congo and then as a mobile coordinator in Liberia, Ivory Coast, DRC. Mégo joined MSF's Emergency Program unit in 2005, becoming Head of Emergency Programs from 2010-2013.  He was elected as President of MSF France in 2013 and re-elected in 2016 and 2019. Mégo lives in Paris.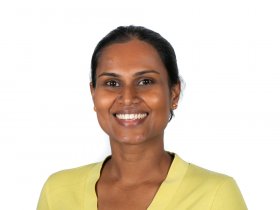 Dr Chatu Yapa
Chatu Yapa was elected to the board in May 2018. She is a medical epidemiologist and public health registrar, with a PhD in primary health care service delivery in humanitarian emergencies from the Australian National University. Chatu has undertaken six field missions with MSF since 2012 in various emergency and protracted crises as a medical doctor and medical team leader.  These have been in South Sudan, Iraq, the Philippines, Liberia, Lebanon and Nigeria.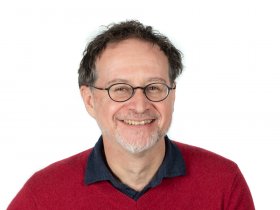 Emmanuel Lavieuville
Emmanuel Lavieuville was elected to the board of Médecins Sans Frontières (MSF) Australia in May 2018. He is a French and Australian national, holds a MSc in Comparative Political Science applied to the Arabic and Muslim world, and joined MSF in 1999. Throughout his 14 years with MSF Emmanuel has held different field country and project management roles in Sudan, Yemen, Niger and Cambodia as well as operational human resources management positions at Head offices in Sydney and Paris. At different points of his career, Emmanuel also worked in operational and project management roles for Australian based community organisations and in the Australian corporate sector.  Emmanuel is based in Canberra and currently works for the Australian Public Service.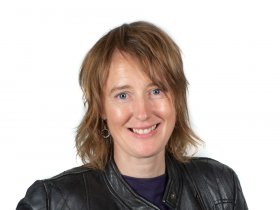 Kerry Atkins
Kerry was elected to the Board in May 2019, and holds a Graduate certificate in Humanitarian Leadership. She has recently done field missions in Libya and Nigeria with MSF and has also worked for the MSF Australia office in financial management roles. Kerry has worked for many locally focused NGOs within Australia including the Black Dog Institute and the Sunrise Project, as well as with Oxfam supporting programs in Timor Leste and Mount Isa. She has experience and skills in capacity building, leading teams, implementing change, initiating strategic processes, operational planning, and governance.
Bethany Lansom
Bethany was elected to the Board in May 2020. Bethany is a Clinical Nurse Consultant in Disaster and Emergency Management and prior to this, a Clinical Nurse Specialist in Severe Burns and Reconstructive Plastic Surgery in Sydney and the Northern Territory. 
Bethany joined Medécins Sans Frontiéres in 2016 and she has worked in South Sudan and Sierra Leone. She also has experience working with other organisations in the Republic of Congo, Fiji, and the Solomon Islands. Bethany has a Diploma of Tropical Nursing and is currently completing a Masters of Global Health. 
Alice Cameron
Alice was first employed with Medécins Sans Frontiéres in 2006 as Face-to-Face Fundraising Manager then Marketing Manager and since that time has performed several full time, contract and volunteer roles with MSF. Most recently, Alice has been Association Network Coordinator for Aotearoa New Zealand and a member of the Brand and Resourcing Board sub-committee before being elected to the Board in May 2020. Of Te Whānau-ā-Apanui and Pākehā descent, Alice lives in Wellington, Aotearoa New Zealand.