Stories From Patients & Staff
Palestine: Mental health support over the phone
Last year, as COVID-19 lockdowns restricted movement in communities around the world, women in Nablus, Palestine, were suddenly trapped at home, with no escape. The only way we could reach them and continue our support was to pivot to tele-counselling—something new for our therapists and patients alike.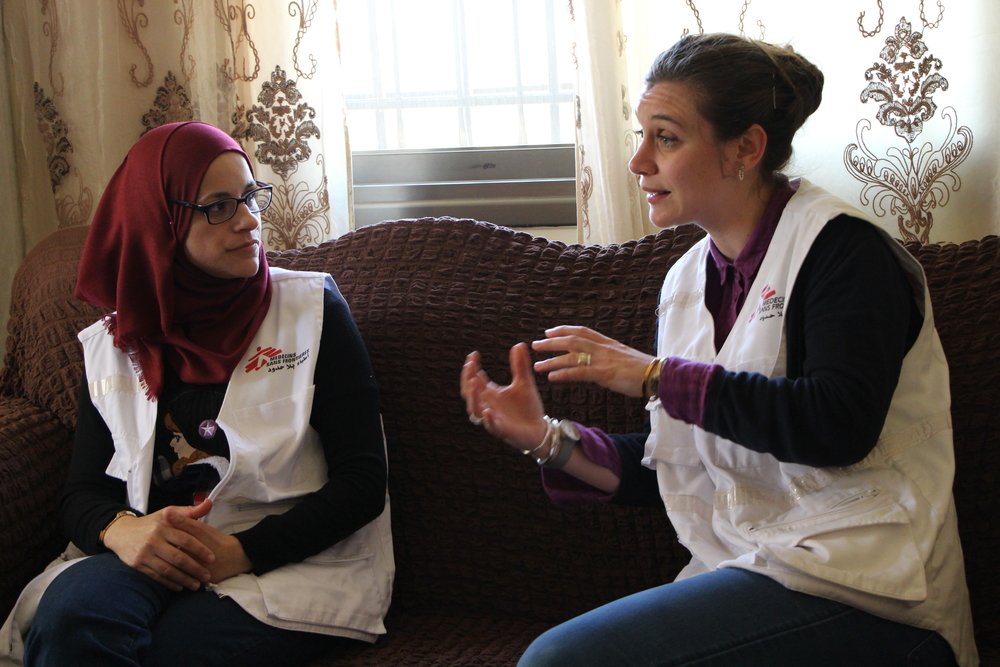 Tele-mental health and psychosocial support has been expanding across Médecins Sans Frontières/Doctors Without Borders (MSF) settings. During the COVID-19 pandemic, remote mental health tools have been particularly helpful for patients who need ongoing care, but have a difficult time accessing care or health centres. 
Mental health services, especially counselling and psychological consultations, can be particularly sensitive to abrupt disruptions in the continuity of care, with potentially dire outcomes for patients. At Nablus in Palestine, staff adapted their mental health service provision by providing counselling by phone.  
  
Australian psychologist Simone Silberberg was working as Médecins Sans Frontières Mental Health Coordinator for Palestine. 
"We saw an increase of really serious cases, violence as well as serious mental illness because of the impact of COVID-19 on the population." 
"The Nablus project focuses purely on mental health interventions and provides access to psychologists, therapists, and a psychiatrist. We help people suffering from moderate to severe mental illnesses, so our service is really focused on the top of the pyramid, specialised care for mental health. 
"Most referrals come from people themselves, their families and their friends. This clinic is very well known in the community and has a high reputation. We saw, for a very short time, that during lockdown there was a drop in referrals. But as soon as there was a rhythm to the lockdowns and the unlocking, the referrals started to come back in. 
"Palestine went through circular lockdowns so there would be weeks with none and then suddenly there would be a lockdown for one week and then we were back up again.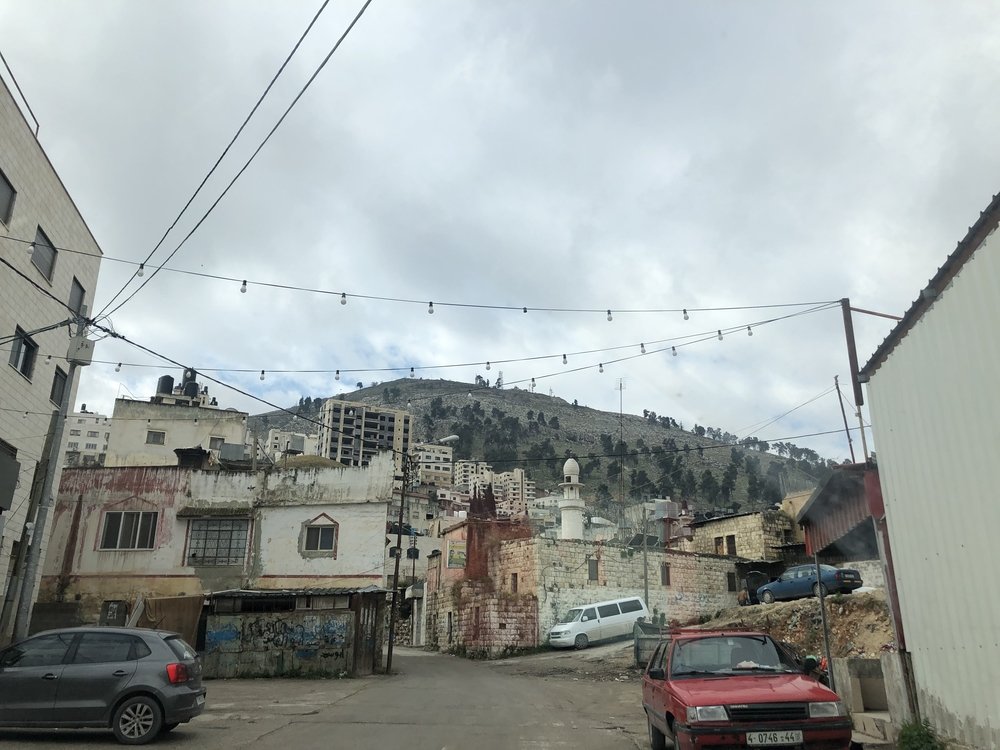 "We saw an increase of really serious cases, violence as well as serious mental illness because of the impact of COVID-19 on the population. All forms of domestic violence and child abuse went up during COVID-19; our therapists reported that the intensity of the violence was increasing due to social isolation." 
The World Health Organization notes that stress, the disruption of social and protective networks, loss of income and reduced access to services can all exacerbate the risk of violence for women.  
Self-care in lockdown 
With women unable to come to the clinic during lockdowns, but still needing care, MSF's teams had to be agile and adapt care to the changing circumstances. 
The Nablus tele-counselling sessions had good patient uptake and staff and patients found them to be a positive alternative in an unprecedented time.   
For some women, mobile phone consultations, with or without video, were more convenient as they didn't have to travel; but for others it was more difficult as they risked being overheard on the phone at home. 
"The great thing is they continued to maintain contact with their therapist and we actually had a lower dropout rate," says Silberberg.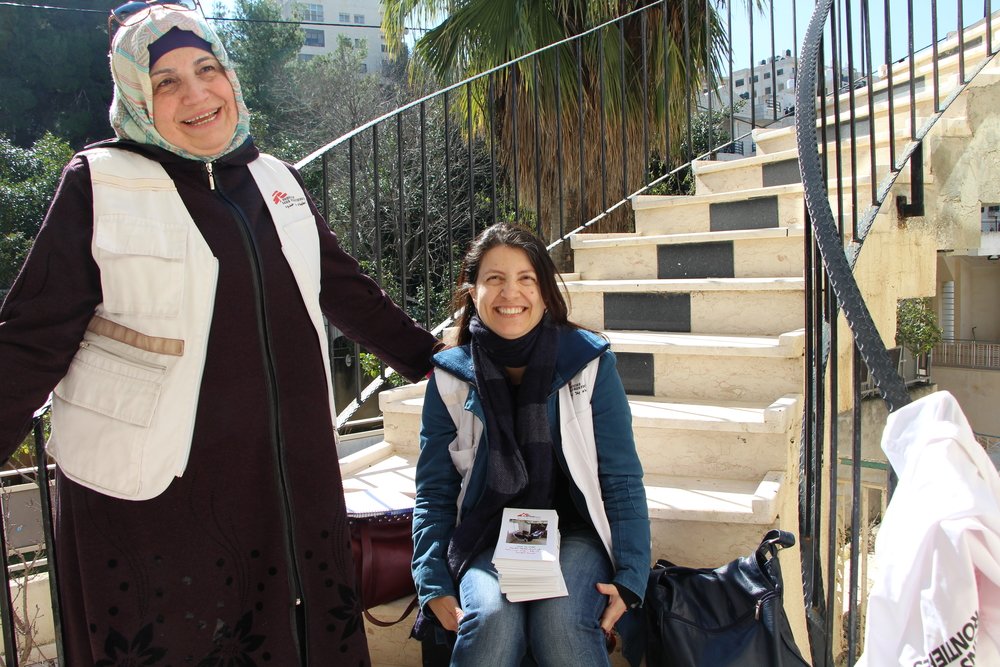 "It's common that when talking about survivors and victims of family violence, we rarely talk about what amazing things women come up with to deal with the environment; because they're in a war zone at home. And one of the things I always do with women is talk about: 'Have you figured out when it's more likely to happen? How do you prepare for that? Which room do you go to when you know it's going to get worse? What do you do with the children?' 
"They figure out ways to make it more manageable for themselves," explains Silberberg. "Some women don't have a choice to leave violence, and that is especially true in Muslim countries because if they leave they can't take their children with them. And so they choose to stay and they make amendments to their life so that they can cope. I think that is what I'm always in awe of when I listen to their stories, about how they manage that. 
"I am really proud of what we have achieved in Palestine. The union of psychologists and social workers is so impressed that they asked us to develop an internship program for all psychologists and social workers in Palestine."