Wisam Ihsheish is an orthopaedic surgeon and worked in Nigeria and Afghanistan.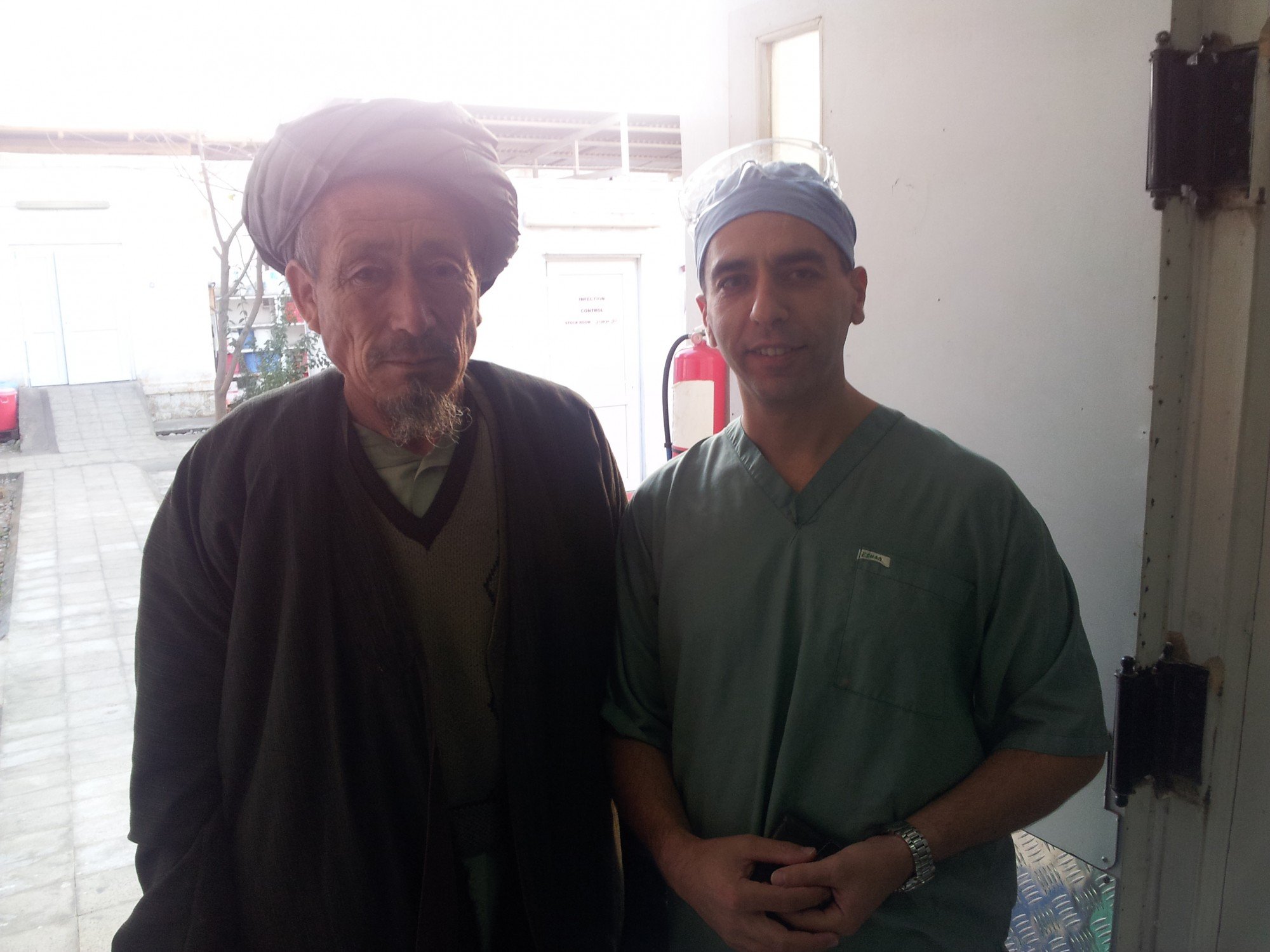 Why did you decide to work with Médecins Sans Frontières?
For two reasons. One, to help people who are victims of natural or manmade disasters, who don't have access to the health services they need. Secondly from a professional development perspective, it was an opportunity to improve my skills and apply my knowledge to situations that we're not really exposed to here in Australia. You might read about them but we don't see a lot of war injuries or mass casualties.
What do you do when you're not working with Médecins Sans Frontières?
I work in Canberra as an orthopaedic surgeon. I also work in Goulburn, in a more rural setting, and do occasional locum work in other country towns. My two areas of professional interest are joint replacement and trauma. Balancing my work can be a bit tricky, even though surgeons generally only go away for a six-week period with Médecins Sans Frontières. I usually set aside some time at the end of the year when surgery quietens down.
Is the work with Médecins Sans Frontières challenging professionally?
It's fascinating. The work that we do is very, very interesting, especially because of my interest in trauma. You see some historic conditions that you just don't see here, such as chronic osteomyelitis [bone infection].You also see old fractures that have been managed by village healers and have healed in a bad way or haven't healed at all. People have hobbled around for months or years before they present to you, and it can be a real challenge to sort them out, especially with very limited resources. I really enjoyed operating on people with these conditions, and the results were fantastic for the patients. Undoubtedly it makes me a better surgeon back here as well. Nothing really compares to the volume and type of trauma you see in those settings.
You spent six weeks working in Port Harcourt, Nigeria, at the start of 2012. What sort of work were you involved in there?
That trauma hospital in Port Harcourt has been managed by Médecins Sans Frontières since 2005 and it's one of our biggest projects. It's a 70-bed hospital, with three international surgeons, one anaesthetist and lots of Nigerian medical and nursing staff. We received mostly high-velocity injuries among a poverty-stricken population who didn't have much access to medical care. Most of the trauma was from car accidents and firearms, but they were domestic injuries rather than war injuries. 
"There were a lot of gunshot wounds, just ordinary people shot accidentally. Unfortunately, a big proportion of patients were children or shepherds or others who had walked on landmines."
More recently, you spent six weeks in Afghanistan. Could you describe the work you were doing?
The hospital in Kunduz, Afghanistan, has been running for just over a year. It's a 50-bed hospital, but there are two extra wards that can be used if there's a mass casualty event such as a suicide bombing or roadside bombing. The trauma centre is open to anyone who needs the service regardless of their politics or religion About 90 per cent of the injuries we saw were orthopaedic-related traumas, and 10 per cent were chest and abdominal injuries. (We couldn't take head or face injuries under our admission criteria). There were a lot of gunshot wounds, just ordinary people shot accidentally. Unfortunately, a big proportion of patients were children or shepherds or others who had walked on landmines. Even though the hospital is new, it's very well known, far and wide. People would sometimes travel for three or four days after being wounded in 'shootouts' quite far away. It would be snowing and the roads and transport are poor but they still managed to find their way in.
Are there any particular patients who stick in your memory?
There was one child whose elbow was fused in a dislocated position. When it dislocated he was treated by the village healer, but unfortunately it healed in a bad position. His dominant hand, his left hand, was fused up near his face and he couldn't use it to eat or drink or dress. I operated on him, got it going and now he's functioning, so that was a good outcome. The other sort of presentation that made an impression was the innocent bystanders, the shepherds or kids, who were in the countryside and just walked on mines. In most cases we were able to do something, but they are horrible injuries and the outcomes aren't fantastic. The thing that strikes you on the ward round is how sad it is that these people who have done nothing to no one have injuries that will affect them for the rest of their lives.
What advice do you have for other surgeons considering work with Médecins Sans Frontières?
I'd recommend talking to someone who's been there, whether someone like me or someone in the office, about what it entails, physically and mentally. It does involve long, hard hours of treating pretty severe trauma that we don't see here. The fieldworkers I saw struggle were those who found it difficult to handle the workload. It's not really a holiday. If people just want to go to an exotic part of the world, it's probably not for them. But for people who are interested in trauma it's a really interesting opportunity to see things that you just won't see here at all, and to help patients with very few other options regain function. That's the rewarding part.
For more information, register for recruitment updates.