5 things you should know about the COVID-19 vaccines
Vaccination is one of the most effective ways of preventing deadly diseases, saving millions of lives every year around the world. But ensuring that these life-saving medical tools are available where and when they're needed can be difficult. 
As Australia begins rolling out COVID-19 vaccination programs to combat the coronavirus, here are a few things you should know about the vaccines currently available—and about how effective distribution can end the pandemic more quickly for everyone.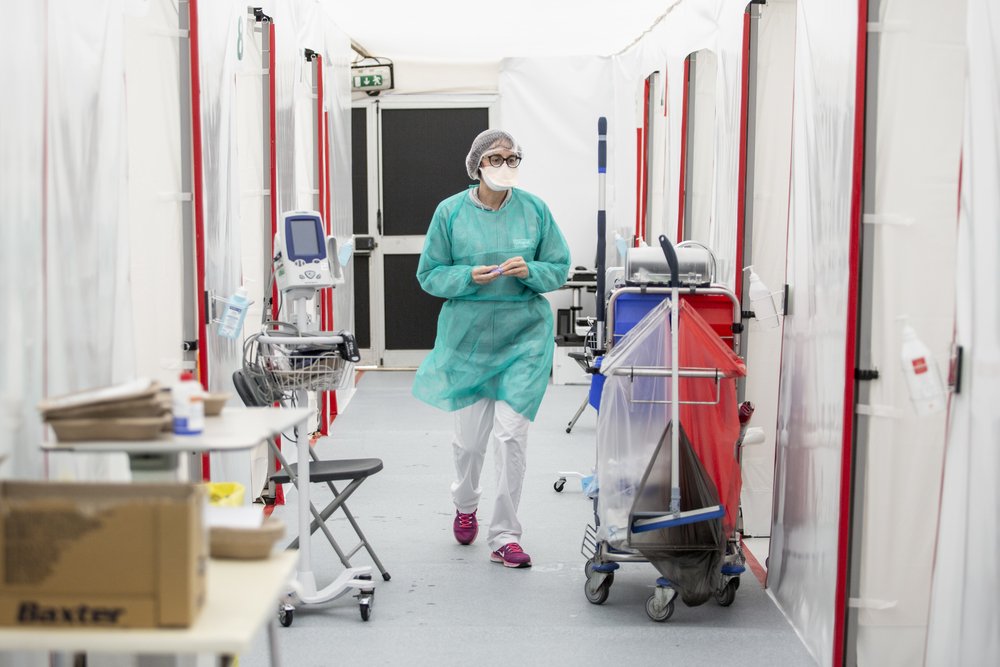 1: How will we know which version of the COVID-19 vaccine is the best?
The best vaccine is one that is safe, effective, and consistent. Ideal vaccines are also optimised for use in a variety of settings, with features like thermal stability, low cost, easy administration, more doses per vial, and the ability to rapidly scale up production processes.  
Before any vaccine is available to the public it must endure rigorous testing. The effectiveness and safety of the various COVID-19 vaccines in development is determined by national regulating bodies such as Australia's Therapeutic Goods Administration (TGA). The World Health Organization (WHO) is also reviewing the COVID-19 vaccines as part of their pre-qualification process. 
Current evidence indicates that the Pfizer vaccine is more effective overall in preventing COVID-19 disease than the AstraZeneca vaccine, but information about the various vaccines continues to evolve as more data become available.
2: Who should be vaccinated first? 
People who have the highest risk of contracting COVID-19 should be the first to receive the vaccine, no matter where they live. This includes:
healthcare workers at high risk of becoming infected and transmitting the disease, and
 
those at significantly higher risk of developing severe disease or death, including those who are immunocompromised and the elderly.
When the COVID-19 pandemic was declared, leaders around the world overwhelmingly agreed to collaborate internationally to end the pandemic for all. Unfortunately, as vaccines have become available, leaders of wealthy countries have deepened the divide with poorer countries by locking up vaccines for their own populations, allowing them to vaccinate low-risk individuals while many countries remain unable to vaccinate those most at risk, like health workers. Ultimately this approach is not only inequitable, but will prolong the pandemic for all.
WHO's equitable allocation framework for COVID-19 vaccines states that three per cent of the world's most at-risk groups must be immunised first before high-income countries like Australia start vaccinating the wider community.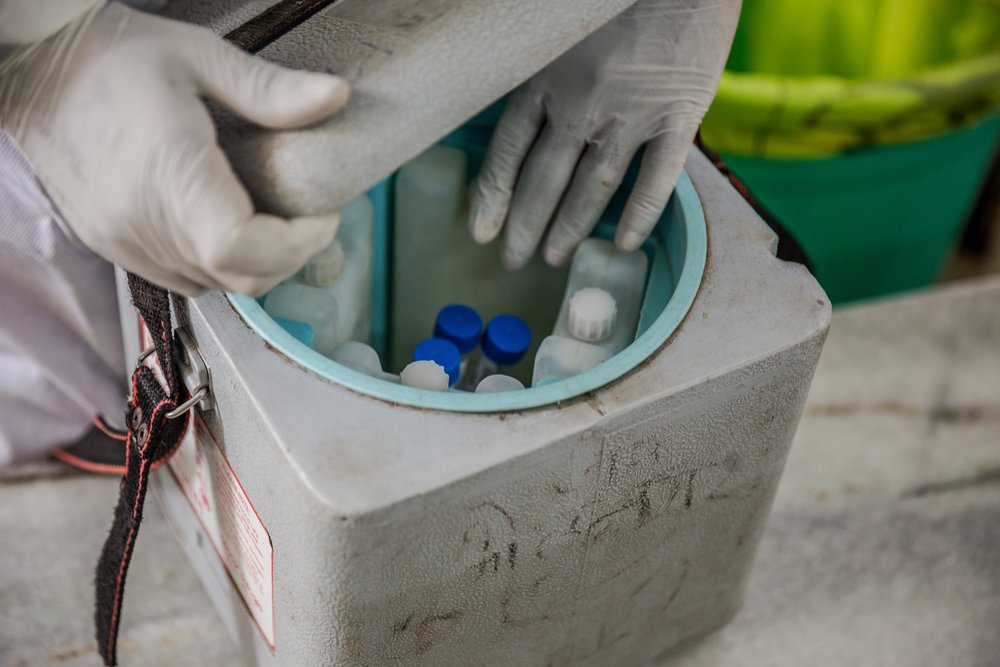 3: Why is the COVID-19 vaccine rollout so difficult? 
Producing enough doses of the COVID-19 vaccines is only half of the challenge. Not only do countries need to ensure there are enough vaccines available for their populations, they also need to match the most appropriate vaccines to their context and target groups. Most versions of the vaccine require two doses within specific time frames to be effective, putting pressure on health systems to meet these timelines. 
The storage requirements of the COVID-19 vaccines make delivering them to where they are needed a logistical challenge. Some vaccines require cold chain management and must be transported at very low temperatures in order to remain viable—the Moderna vaccine must be shipped at -20ºC and the Pfizer vaccine at -70ºC, temperatures colder than arctic winters! These extreme temperature requirements pose huge logistical challenges in terms of transport  and consistency of implementation, especially in the low-resource and often insecure settings where MSF teams work.
The scale of these vaccination programs also requires significant supplies of syringes, needles, and personal protective equipment. Many of these items are already in short supply in low-resource settings, and if all of these products are reserved for COVID-19 vaccination programs, the essential vaccine programs for other diseases could be put at risk.
4: How can countries obtain COVID-19 vaccines?
Many high-income countries are negotiating directly with pharmaceutical companies to obtain COVID-19 vaccines. As these negotiations have taken place during ongoing COVID-19 vaccine development and trials, data on the efficacy and quality of these vaccines has not always been available to help countries make decisions on which vaccines to purchase, leading to some countries purchasing far more doses than necessary to protect their populations. 
But not all countries have the resources to negotiate directly with vaccine manufacturers. Obtaining vaccines from Pfizer, Moderna or AstraZeneca through negotiation is almost impossible for low- and middle-income countries, as high-income countries have reserved almost all doses available from these producers. This disastrous inequality puts the entire world at risk. 
Countries unable to negotiate deals to purchase vaccines are limited to options such as:
Direct donations between countries or regions, which can help distribute the vaccine to locations that haven't be able to obtain it. While several high-income countries have over-procured vaccines for their populations, donations are not currently occurring. 
 
The COVAX Facility, a donor-funded pool led by GAVI, the global vaccine alliance, and WHO, with vaccine supply going directly to the ministries of health in low-income countries. The COVAX Facility aims to cover an average of 3.3 per cent of the total population in each of the 145 participating countries.
 
The Humanitarian Buffer, a proposed solution that requires around five per cent of vaccine doses to be set aside as a last resort solution for high-risk people excluded from national vaccination programs. The concept has been approved by the GAVI board and MSF has been contributing to discussions based on our expertise as a medical humanitarian organisation. 
HOW TO PROLONG A GLOBAL PANDEMIC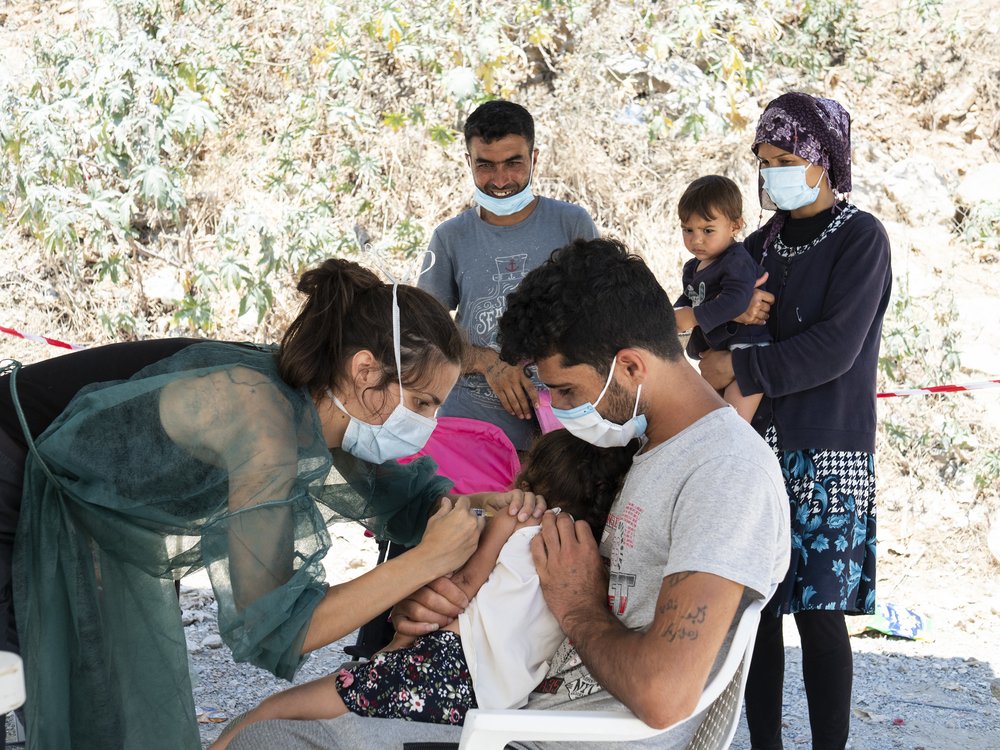 5: How is MSF advocating for equal access to COVID-19 vaccines?
Not all countries have equal access to COVID-19 vaccines, because many do not have the resources to negotiate with pharmaceutical companies. Governments that are able to access the vaccines may not be able—or willing—to vaccinate everyone. People in crisis-affected regions, including those who are at highest risk are often at the back of the line for healthcare. This may include refugees, asylum seekers, stateless people, internally displaced people, people in conflict settings or those affected by humanitarian emergencies, and vulnerable migrants. To ensure that COVID-19 vaccines are treated as 'global public goods,' MSF is calling on governments and pharmaceutical corporations to:
Increase global supply. As many competent vaccine manufacturers as possible should be able to produce vaccines to ensure sufficient global supply. Pharmaceutical companies must temporarily waive the obligations of intellectual property during the COVID-19 pandemic so that other manufacturers can also produce the vaccines to meet demand.
 
Make vaccines affordable. Vaccines must be sold at cost and no pharmaceutical corporation should seek to profit off this pandemic. Despite a handful of companies, including AstraZeneca, promising to sell COVID-19 vaccines at a 'no-profit' price during the pandemic, no company has yet shared their costs around research and development, clinical trials or manufacturing. 
 
Ensure transparency. Governments must demand pharma open their books so that the public can see what's in these deals, demand affordable prices and scrutinise critical safety and efficacy data.
How can I help?
You can support our campaign for equal access by:
Sharing our vaccine access news and stories with your friends on social media
Subscribing to our eNewsletter to keep up with the latest on our campaign for equal access to COVID-19 vaccines. 
 
Our fight for equal access is far from over. We'll continue calling on governments and pharmaceutical companies to do the right thing in making COVID-19 vaccines and treatments available to everyone.