As COVID-19 spreads, evacuating Greece's squalid refugee camps is more urgent than ever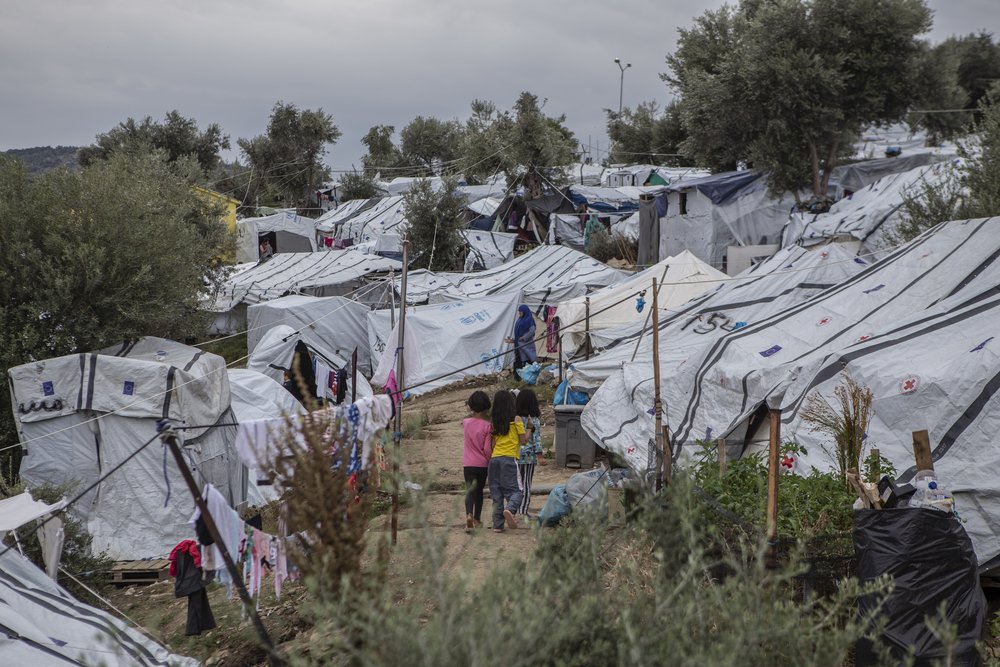 Given the lack of adequate sanitation services and severely limited medical care at these entry points, the risk of the virus spreading amongst the inhabitants of the camps is extremely high once they have been exposed.
"In some parts of Moria camp there is just one water tap for every 1,300 people and no soap available. Families of five or six have to sleep in spaces of no more than three square meters. This means that recommended measures such as frequent hand washing and social distancing to prevent the spread of the virus are just impossible."
All over the world governments are cancelling events and prohibiting large gatherings, but in the Greek island camps people have no option but to live in close proximity. COVID-19 may be just the latest threat that people face here, but the conditions they live in make them more vulnerable than the rest of the country's population.
"We are in contact with the National Public Health Organization in order to coordinate actions, including health information and case management for local residents and asylum seekers alike," Dr Vochten said. "But we need to be realistic: It would be impossible to contain an outbreak in such camp settings in Lesvos, Chios, Samos, Leros, and Kos. To this day we have not seen a credible emergency plan to protect and treat people living there in case of an outbreak." 
Health authorities should implement a plan that includes measures for infection prevention and control, health promotion, rapid identification of cases, isolation, management of mild cases, as well as the treatment of severe and critical cases. 
But with none of these measures in place, the evacuation of the camps on the Greek islands is now more urgent than ever. Forcing people to live there as part of Europe's containment policy was always irresponsible, but with the virus spreading it is on the verge of becoming criminal if no action is taken to protect people. 
Forty-two thousand people seeking asylum are trapped in camps at the entry points on the Greek islands. Forcing them to live in overcrowded camps – unprotected – is unacceptable. The Greek government and European Union Member States must act as soon as possible and transfer asylum seekers to appropriate accommodations before it's too late.
Can you make a donation to support our COVID-19 response?
Right now, Médecins Sans Frontières is providing much needed support and medical care in over 30 countries to counter the COVID-19 pandemic.
Our teams are also gearing up to confront potential outbreaks in the hundreds of areas we were already working before the pandemic struck. We are deploying medical staff, sending supplies and applying nearly 50 years of experience fighting epidemics to protect the most vulnerable and save lives.
 
Can you help increase our capacity to respond by making a donation to our COVID-19 Crisis Appeal?