Stories From Patients & Staff
'Tired of fleeing': Nowhere left to run for Syrians seeking refuge from Idlib violence
As the campaign to recapture Idlib province, Syria from opposition control escalates, many of those fleeing now have been displaced three, four or even five times before in recent years. And even areas of Idlib deemed relatively safe in recent years are now becoming near-impossible to stay in.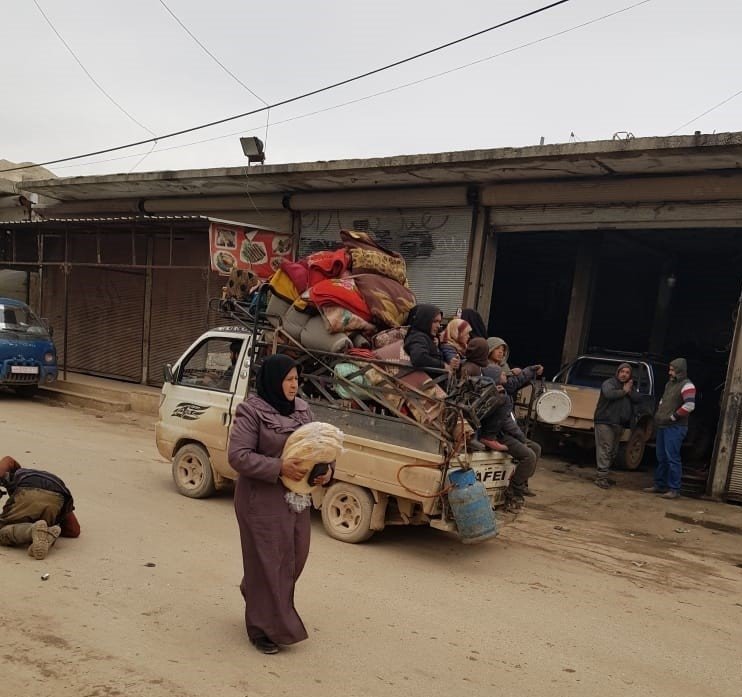 Among the areas that have managed to stay relatively free from violence is the town of Takad in western Aleppo countryside, where Dr Mustafa Ajaj, his wife and their three children have lived for over three years. Dr Ajaj, who manages a primary healthcare centre in Takad, says the population of the town and the nearby hills has spiked in recent weeks, from around 20,000 to 30,000.
But as the bombing draws closer, people have started to flee Takad too and 42-year-old Dr Ajaj fears he and his family might be next.
"But people are now starting to flee Takad too due to the air strikes targeting nearby areas… People are frightened and they are fleeing."
Dr Ajaj said the bombing of areas around Takad began last week, targeting the towns of Atarib, Al-Fouk, Kafr Amma, Urem, Kafr Halab, and others. "But ever since the regime took control of Kafr Halab, people have been scared that it will only continue to advance."
The streets of Takad and the surrounding hills are filled with tents, because there simply "isn't enough space" to welcome all of the displaced in people's homes.
"Most people are unable to find shelter in the towns they seek refuge in, so they are forced to pitch tents and sleep in the open," Dr Ajaj said, adding that the numbers of tents increase the closer one draws to the Turkish border.
"It's very sad. This week saw the worst wave of displacement, due to the freezing temperatures," he said on February 13. "People leave with only the clothes on their backs. Today we had light snow, and the temperature was minus 5 degrees Celsius this morning."
 "These people are scared. Who would go into the snow and the rain unless they've lost everything?"
The intense military offensives by the Syrian armed forces and their Russian allies in southern Idlib governorate to reclaim rebel-held areas of Idlib have seen one area bombed after another.
"Yesterday, we met a family who said they had been displaced seven times. First from Aleppo to Idlib, then from one village to another, in search of safety," Dr Ajaj said. Fearing the worst, this family has now fled Takad too. "They were scared… They said they were tired of fleeing and didn't want to stay in Takad only to flee again if the regime advances."
Many of the patients who seek treatment at the primary healthcare centre supported by MSF in Takad, suffer from upper respiratory infections due to the grim weather conditions, while others come in for treatment for gastrointestinal infections. Most of the patients who go seeking help need psychological support.
"Yesterday, we met a family who said they had been displaced seven times. First from Aleppo to Idlib, then from one village to another, in search of safety."
"So far, I haven't thought of leaving Takad. I'm here to serve these strong people who decided to stay," he said, adding that he too has been displaced three times during the conflict. "We are used to this now."
"I have 5 children: 3 boys and 2 girls. They haven't asked me to flee. They want to stay. They're more resilient than me."
Amid deteriorating security, Dr Ajaj has had to keep his children at home. "Of course they go to school, but that's on hold now for a few days. The schools closed over a week ago because of the fear that they might be targeted," he said. Schools have been hit by air strikes multiple times in Syria's war.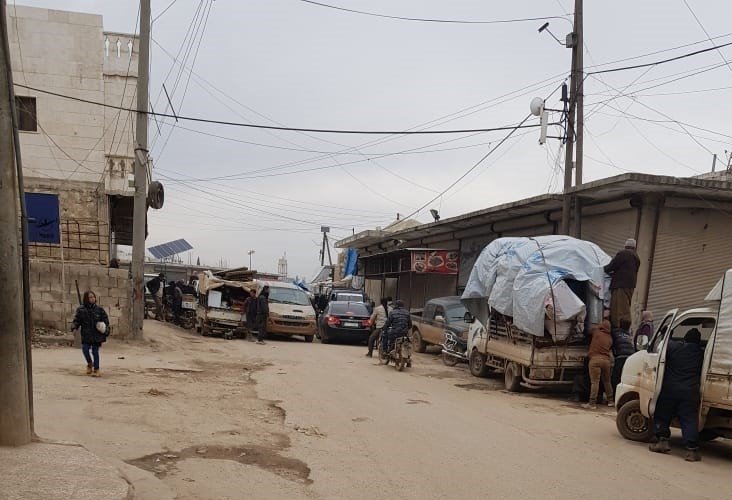 Hours after giving his first testimony, Dr Ajaj's wife and children left Takad for her parents' home nearby.
"The bombing started last Thursday night (February 13). The only people who stayed in Takad were those who didn't have a vehicle to leave the town in, or who rely on public transport in order to move around the city," Dr Ajaj said.
After resisting the violence by refusing to budge, Dr Ajaj has had to change his views. "We are moving our supplies to a nearby town. I am still looking for a safe space where can resume our activities. For the people of Takad, we have left behind a few basic medical supplies for people in that area.
"It's so hard now," he said.